You're ready to publish your Instagram post, start your latest giveaway, and pick a random winner. Are you excited (or terrified) about the flood of comments? Hosting an IG promotion is smart marketing, as it offers the second-highest return on investment (ROI).
Before you launch into running an Instagram giveaway, it's essential to secure your plan. These days, you can get giveaways and sweepstakes up and running quickly. However, it's critical to run through an expert checklist for optimal results. You'll need to setup giveaway rules, restrictions, accept entries, and much more.
Explore ways to save time like using an Instagram random comment picker and integrating your analytics, along with tactics that'll kick your campaign into high gear.
What to Do Before Running Your Instagram Giveaway
Social media users flock to Instagram to relax, maybe leave some fun comments on their favorite posts. However, they also get plenty of shopping ideas while scrolling. And with 90% of Instagrammers following a business profile on the platform, it's an ideal place to capture market attention with a powerful marketing tool.
However, getting user engagement on your posts isn't always simple. Adding an Instagram giveaway to your campaign is a fantastic way to get people commenting, which boosts your posts' views. Yet, it's not always enough to only post your promotion on Instagram. Get maximum reach by taking the following steps before your promotion begins.
1. Remember to Setup Giveaway Tracking & Integration
Beyond having an Instagram business profile to connect with Woobox, it's worth connecting some other apps and tools.
You already check your stats on Instagram and use Google Analytics for your website, so why not connect your IG giveaway apps as well? Using digital analytics technology helps you improve:
Customer experiences
Marketing campaign outcomes
Communication between teams
Knowledge about customers and products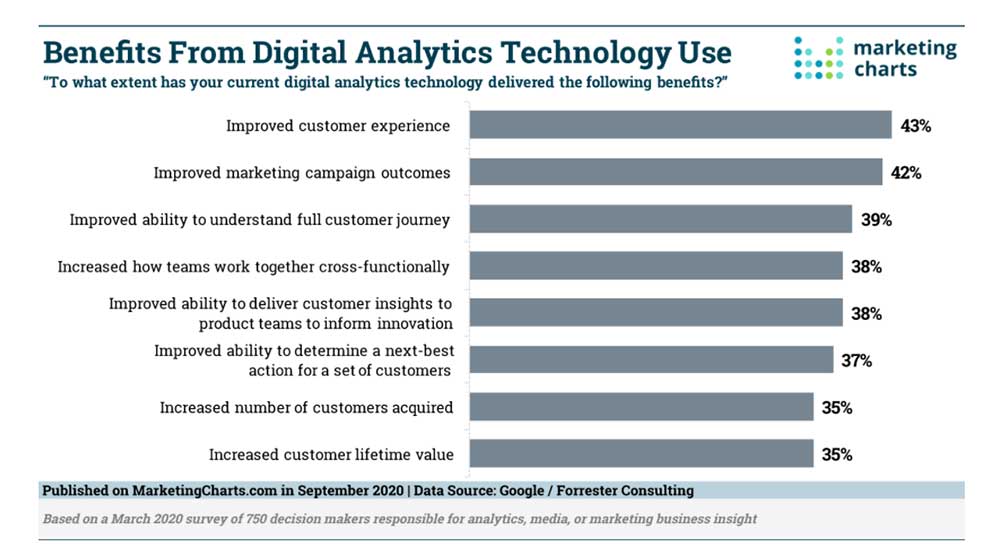 Enable Giveaway Picker Email Features
Keep tabs on your ROI by using comment giveaway integrations. After all, sending out a personalized email to your list about your latest IG contest is a great way to start conversations about your promotions.
Integrate a Woobox campaign with your email list by going to Business Settings in your Woobox app dashboard. Select Mailchimp, AWeber, Constant Contact, Webhook, or Zapier to connect your account with just a few clicks.

Add Google Analytics
Although your Instagram giveaway app includes plenty of data tracking features, connecting it to your Google Analytics gives you further insights into customer behavior. To integrate Google Analytics with Woobox, click User Tracking under the Settings tab in your campaign. Tap the button to turn on Google Analytics and paste your code in the box.
Not sure where to find your Google ID? Go to your Google Analytics account, click Admin, and select your account. Next:
Choose your property from the menu.
Under the Property column, click on Tracking Info.
Click on Tracking Code.
Copy the Tracking ID at the top of the page.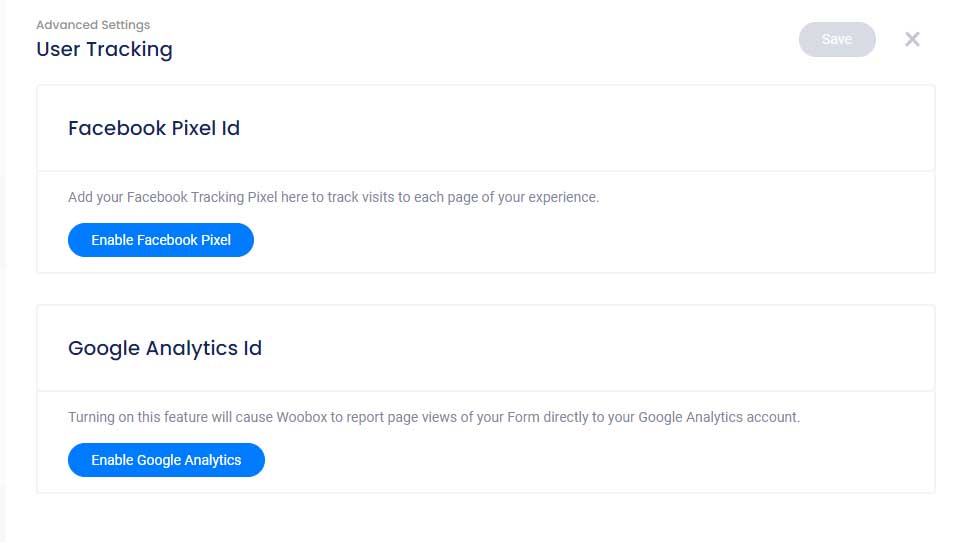 2. Create Branded Instagram Giveaway Materials
Save time when creating your Instagram comment giveaway by designing your marketing materials all at once. Keep your images and video cohesive across multiple channels by applying the same format and style. In your giveaway app, take note of your:
Fonts used for titles and field labels
Link, font, and background colors
Button styles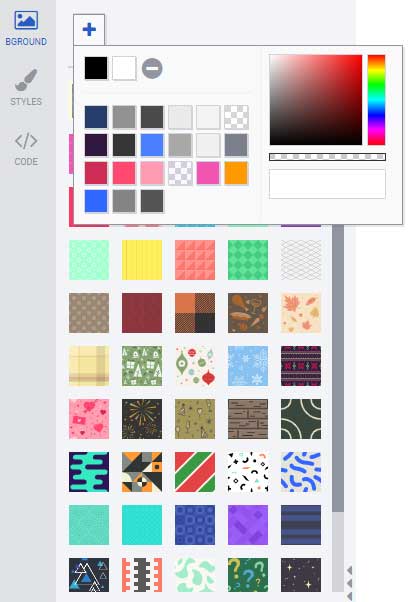 How many visual assets do you need?
While it's quicker to simply use the same photo across all channels, it's better to develop a series of images and videos sized for specific platforms, in this case Instagram. Make a list of where you need pictures or videos and create them all at once. Don't forget to include:
Multiple images for each social channel
Photos for at least two landing pages
An Instagram Reels video
A short video for use on Facebook
Images for promotional blog posts
Announcement photo templates
3. Add Official Instagram Giveaway Rules
Every social media platform requires brands to follow rules. Although guidelines change from time to time, the basics are that you need to share official contest rules, including eligibility information, and ensure contestants understand Instagram isn't endorsing your promotion.
In the Woobox app, under the Settings tab, you'll find a box to paste your custom giveaway rules. Need help creating your guidelines? Use these resources for templates and recommendations: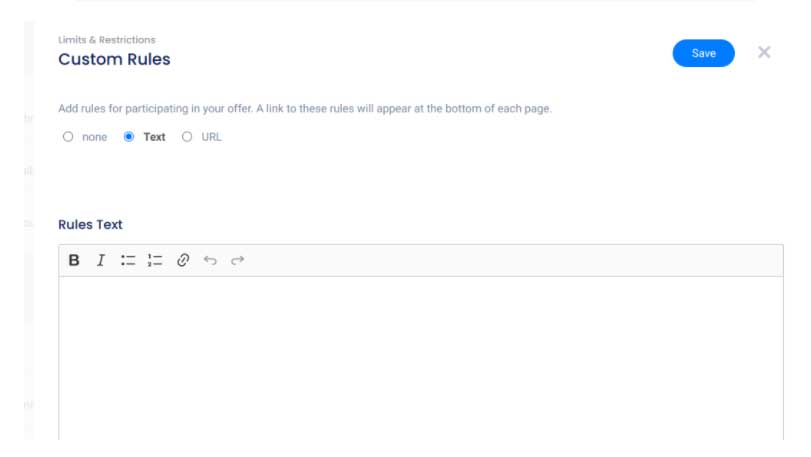 4. Design Your Promo Landing Page
Personalize your main Instagram giveaway landing page URL using the style elements above and landing page best practices. But, what happens after your entrant joins your contest? Many people forget to customize their post-entry landing page URL.
According to Omnisend, the signup rate for landing pages is 23%, so why not use your post entry page to garner a few more clicks or signups? People who enter your promotion are warm leads. Invite them to learn more about your brand by customizing your post entry page and adding a call to action. Add these details to your page:
An image that matches your giveaway theme and brand
A title, tagline, and CTA
A URL link to your site or a specific landing page, like a prize roundup blog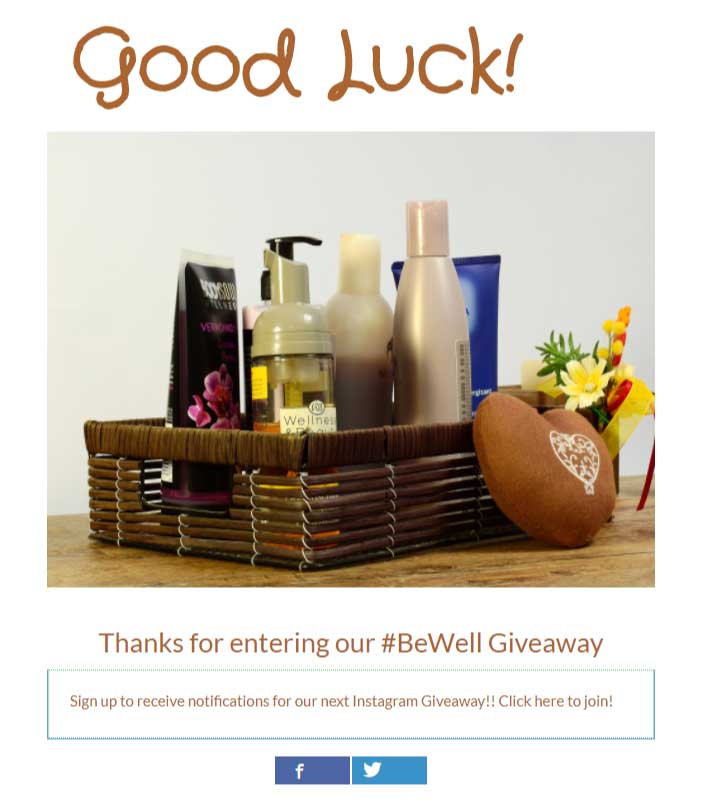 5. Utilize Instagram Features for Your Giveaway
It's easy for your giveaway post to get lost in a sea of images. However, Instagram offers many ways to interact with and delight its users. Promote your campaign by using:
Instagram Stories. Build your brand and relationships by sharing your contest in your Instagram Story. Give updates, post prize photos, or showcase customer comments.
Instagram Reels. Create a short 15-second video promoting your giveaway and showing your brand's personal side. Remember to use hashtags for maximum reach.
IGTV. Give your fans valuable information, like a how-to guide for one of your prizes using a 15-minute IGTV video. Don't forget to add a CTA to signup for your contest.
Plus, take advantage of Instagram stickers. Use the countdown sticker in Instagram Stories or Reels to remind folks that time is running out to enter your exciting contest.

6. Have a Multi-Channel Promotion Plan Ready
Extend your reach by tapping your audiences on all social channels. Use a promotion strategy to distribute your digital assets and give fans more chances to interact. Give them the option to enter via IG or through your giveaway landing page. Develop images, captions, and a call to action for each of the following platforms:
YouTube
Facebook
LinkedIn, if applicable
Landing Page popup forms
Emails to a segmented list
Blog or vlog post
7. Plan Your Instagram Giveaway End Game
What happens when your promo ends and it's time to filter duplicate users who comment multiple times? How do you pick random winners or winner? An random comment picker like Woobox that's integrated into the Instagram API can automatically pick the winner from all the comments in a post via random draw.
But what comes next?
Along with creating a winner announcement, take the time to reach out to non-winners. You want to thank your fans and tell them what to do next. Do this by:
Tell fans to stay tuned for details about your next contest. Give a CTA to sign up for email updates.
Send an email offering a promo code to non-winners. Mention a time limit in your CTA.
Give contest entrants a coupon for free shipping on your website. Use a CTA that sends someone to your site.
Share user-generated content highlighting photo or comment entries. Add a CTA to encourage fans to share their favorites.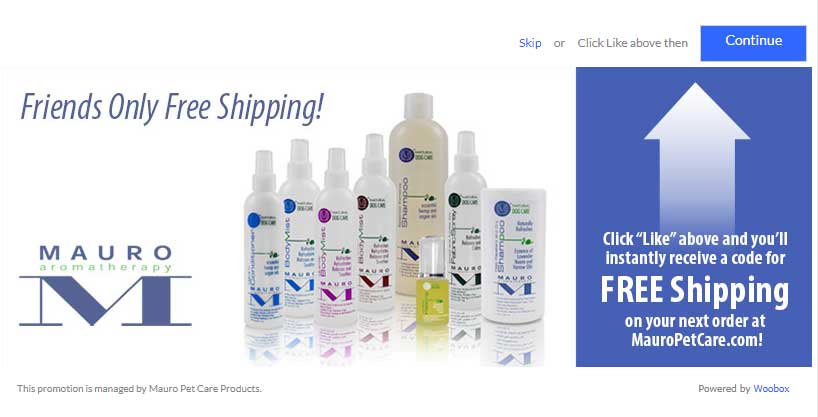 Instagram Promotion Fundamentals
From boosting engagement to increasing your follower count, Instagram is a great platform to find loyal fans. Along with regular posts, your audience appreciates opportunities to interact with your brand or share their opinion.
Gain traction on your account using these guides:
Using the Instagram Comment Picker App
Already juggling image and landing page development while planning your cross-channel marketing promotions? Save time by using a free Instagram comment picker. You set the parameters, like how often or how many times your fans can enter.
At the end of your giveaways or sweepstakes, Woobox can automatically select a winner from random comments on any of your Instagram posts. Use this how-to guide to set up your Instagram comment entry contest. Auto-generating winners is an easy way to manage your promotions while benefitting from:
Confidence in your Instagram Giveaways. Start by connecting your Instagram business profile to Woobox. Then, your audience won't question the winner picker method credibility when you're randomly drawing users with a third-party service.
Extra time savings. There's no need to count comments or manually track data. Plus, you can filter comments with Woobox. This frees up your time to spend promoting your campaign.
Plenty of customer data. Get multiple views of how Instagram users interact with your brand using your giveaway app, Google Analytics, and email data.
Instagram Comment Picker: Free Ways to Boost Your Giveaways
Whether you do weekly social media giveaways or seasonal contests, it's a good idea to make the most out of your efforts with a powerful and trusted comment picker. Start by creating a cohesive Instagram promotion strategy, using a multi-channel approach to generate interest and engagement. And don't forget to dig into your Instagram tool set and take advantage of features to increase brand awareness.
Need Help with Your Instagram Giveaway?
Plan your strategy or get advice on selecting the best experiences by reaching out to our Woobox team. We're available from 8 am to 5 pm PST, Monday through Friday at 1-360-450-5200 and support@woobox.com.