Are you asking for video submissions to grow online content? Now's a great time to up your game. Stand out in the virtual crowd by encouraging your audience to try another medium through entering your promotional contest.
One great example is Boomerang, Instagram's burst photo app that creates looping videos to share on its platform and other social networks. A study from agency Ampush found that Boomerang videos outperformed "regular" video formats on many metrics, including engagement and conversion rate.
Challenge your audience to create a Boomerang based around a theme or topic of your choosing as an entry to win a prize. This video short-format makes it more challenging to create and also will give you a lot of content to reshare on your platforms.
What is Boomerang?
Boomerang is a stand-alone video app created by Instagram in 2015. It takes a burst of five sequential photos, creating a one second video that moves forward, then backward, over and over. It's a little bit like creating a GIF instantly through video, and wonderful for creative promotional social media campaigns.
As of this writing, Instagram has still not involved Boomerang into its Instagram app for regular posts and you have to download it separately to be able to use it. However, you can use Boomerang to create a video to Instagram Stories, according to Refinery 29. There's a lot of creative things that can be done with Boomerang and it's a fun way to use video in a format that most apps don't let you create.
Even though it's owned by Instagram, you can still save your videos or share them on other platforms like Facebook and Twitter. However, they may not loop and replay automatically as they do on Instagram. Instagram also has another app called Hyperlapse, which lets users create time-lapse videos. It was released in 2014 and might be another fun alternative or addition to a Boomerang contest.
Boomerang Contest Rules, Guidelines & Best Practices
To set up a Boomerang contest, clearly state the rules and creation guidelines. Make sure that users know that it needs to be a Boomerang video or video that is similar to the Boomerang format but shot in a different app (like Apple iPhone's live photo). This ensures that you're not showing any favoritism to entries who don't have access to the Boomerang app. Specify a length or the video and what needs to be included.
If you wanted to collect product or company testimonials as part of the contest, you could ask users to show their favorite product you offer or highlight their favorite business location of yours. Anything that drives passion or your brand and creativity for video creation well inspire your audience to get involved in the contest.
User entries should be posted on their social media accounts with a contest hashtag of your choosing. Many users also tag Boomerang videos with #Boomerang as well, so people specifically searching for these types of videos will find them. Make sure all your guidelines adhere to Instagram and Boomerang's terms of service. Make sure that users know that their video may be reposted on your Instagram profile or used in other marketing materials. For instance, you can use Boomerang videos on Instagram ads according to WordStream, so if a user creates something especially engaging, it may be possible to use that in a future ad campaign.
Another tip that might be helpful for entrants is Boomerang's "secret menu" as mentioned by Metro. In the app, tap the screen with four fingers four times and it brings up a "lab" menu with different features that can be changed or modified, like frame rate or length.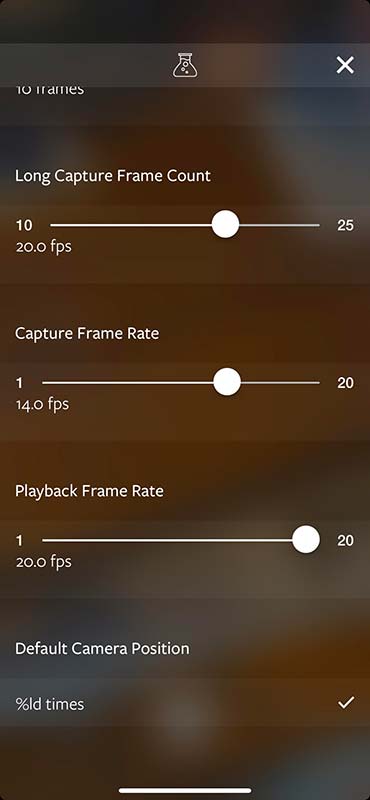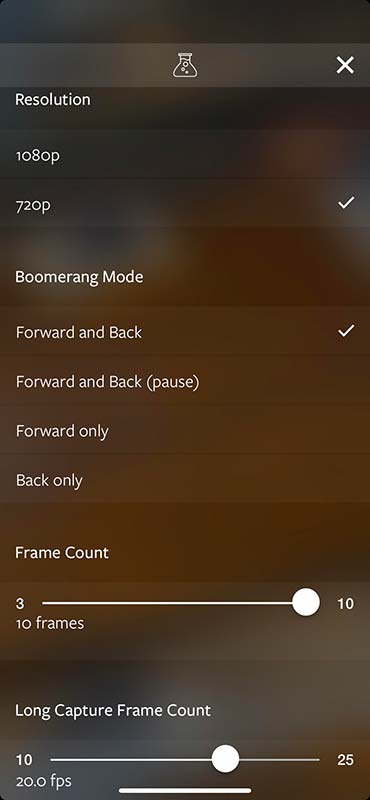 Additionally, Later.com reports that Instagram released three new features to Boomerang in 2020 to better compete with TikTok. These include slow motion, double (blurry) vision, and video trimming. These new features can help users develop even more creative videos.
Sharing a few examples that your company has made of Boomerangs that are in line with what you're expecting is always helpful. External examples are useful, but seeing exactly what the company holding the contest has come up with is even better. Have a few team members shoot one to three examples and post them on your profile when announcing the contest. Here are some examples from PowerPost of brands doing Boomerang right.
Contest Ideas For Boomerang
If you and your users are looking for inspiration, here are some real examples from Instagram users that have used Boomerang to make videos about products, locations, and services. Hopefully, these can inspire you and your users to create boomerangs that properly showcases your brand and its values.
Retailers and Other Businesses
Many contests center entry requirements around a specific theme or product that they offer. For instance, if a car manufacturer was running a contest right before summer, they could ask there are idiots to submit room wearing videos of their favorite summer activity for a chance to win a lease on one of their vehicles.
Another example is to showcase your business if it's a physical property you own, like a hotel resort. Here is a Boomerang example that was taken by someone in the pool at Anantya Resorts in India: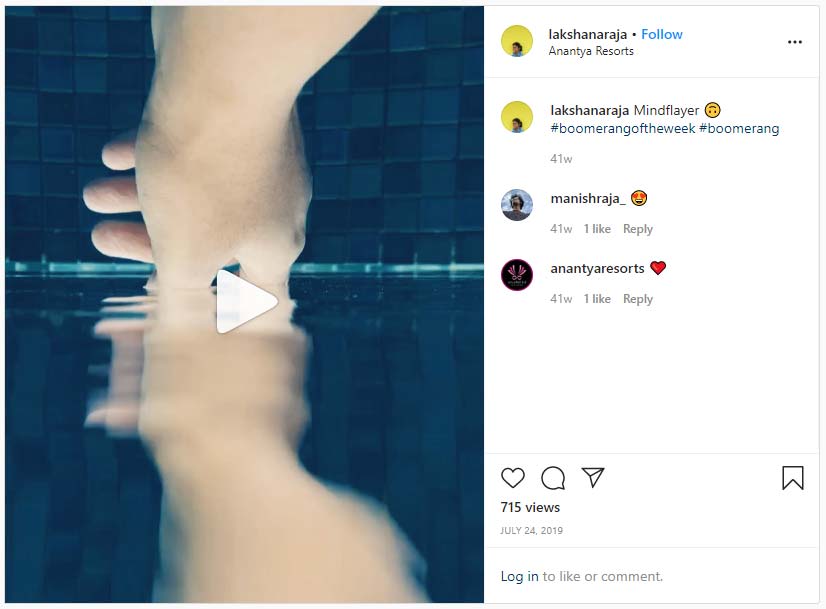 This art studio promotes children's' painting classes with Boomerang videos of the art while it's being made: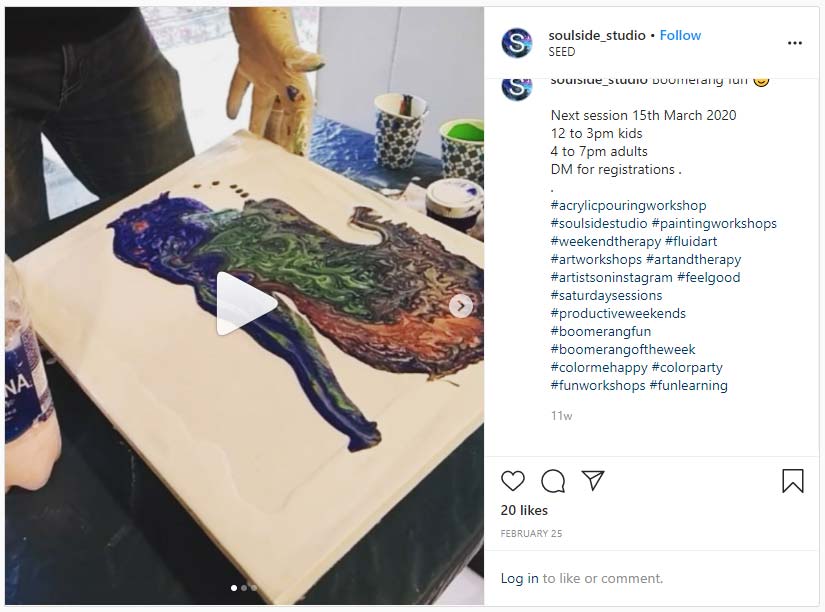 Your users could create something similar sharing their experience at one of your businesses or while in a class or training with employees.
E-Commerce Businesses
Making videos with your products is a great way your business can gain exposure when users share their contest entries on their own social media profiles. Take this example from the U.K., where an artist uses his drone to shoot a Boomerang: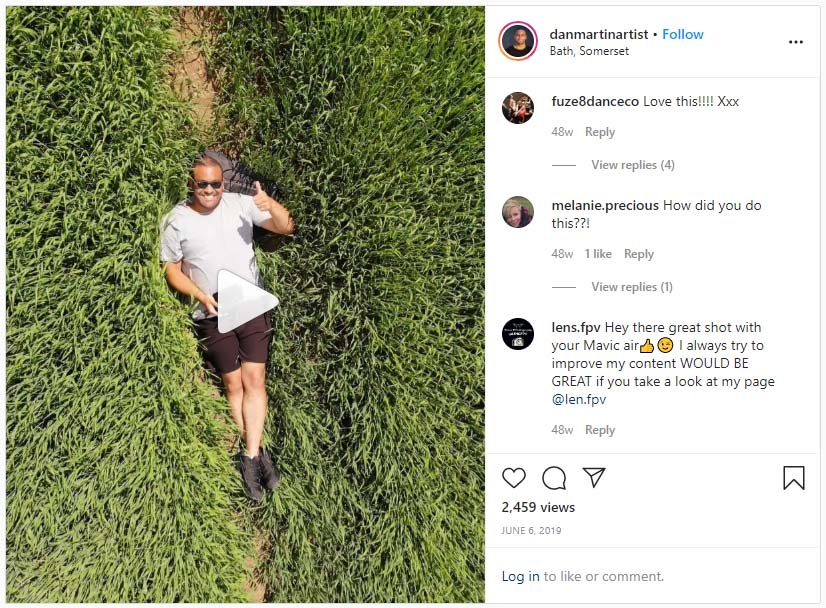 This is a great example that would be perfect content for a drone news website or e-commerce store. This artist created it as an example of what he can do with his art as well.
Here's another example for the Sweet Sweat waistband done in a sponsored campaign by an influencer: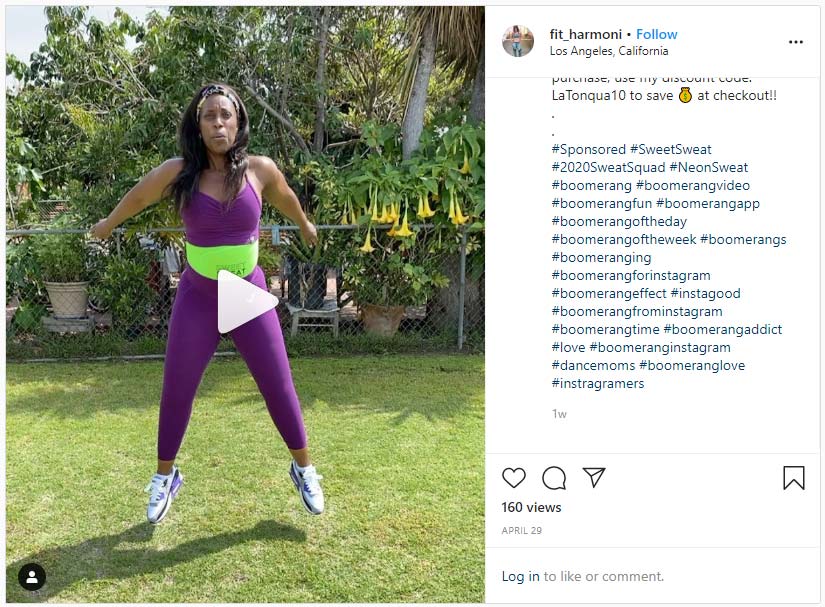 Notice how the band stays in place, which shows her audience how it works. This is an excellent way to show the product in action and what it actually looks like on a customer.
To look for more Boomerang inspiration, visit the results for the #boomerang hashtag or video the @BoomerangFromInstagram profile on Instagram, where top Boomerangs are curated and shared to over 1.6 million followers.
Using a fun format like Boomerang to create short video content can be an excellent twist to the standard Instagram or social media contest formats. Users are able to express their creativity and company accounts and reshare videos on their own social media profiles to gain more exposure. Creating the "perfect" Boomerang does take some effort, so make sure your prize is lucrative enough to be worth the effort spent in creativity and time.
If you have any questions running a contest on Instagram, Woobox support staff are available to answer your questions at support@woobox.com or by calling 1-360-450-5200 from 8 am to 5 pm PST Monday through Friday.