Keeping customers engaged is no easy feat. The 2020 non-essential business shutdown made it more difficult. So, to meet the challenge, companies pivoted to innovative strategies like user-generated content (UGC) marketing.
For one brand, House of Highlights, the transfer to UGC marketing resulted in a "30% increase in its combined social following since the NBA postponed its season."
Furthermore, "18 out of 10 of the top 20 Instagram posts from House of Highlights last month came by virtue of UGC."
Earn the trust of your audience while improving outreach efforts by employing user-generated content across your marketing and advertising channels.
What is UGC?
In short, anything created by your followers, prospects, or customers serves as a form of user-generated content or UGC. Consumers share all sorts of content related to brands, such as photos, reviews, or comments. Your company may ask for, or guide, user-generated content, but you don't produce it.
UGC also differs from influencer marketing because outside of the occasional prize, you're not paying consumers to develop and share content. Fan-created content is even more lucrative as "people find UGC 9.8 times more impactful than influencer content."
Videos and photos from real people who love your products are easy to share, promote, and digest. UGC is genuine, therefore often trusted more than similar content your brand creates, which is why 48% of marketing gurus "believe that content created by customers can help humanize their marketing," according to a study by TINT.
Types of User-Generated Content
Every day people create content without thinking about it. They jump on a friend's Facebook post to recommend a book or leave a review about a recent purchase. With the right plan, you can find and use UGC throughout your campaigns. Brainstorm ways to involve your fans and generate user-created content like:
Testimonials and customer reviews
Client-suggested solutions and tips on Reddit
Unboxing and product demonstrations
Images and videos of customers with products
Wish lists on sites like Amazon
Entertaining photo captions
Answers to questions by consumers on shopping site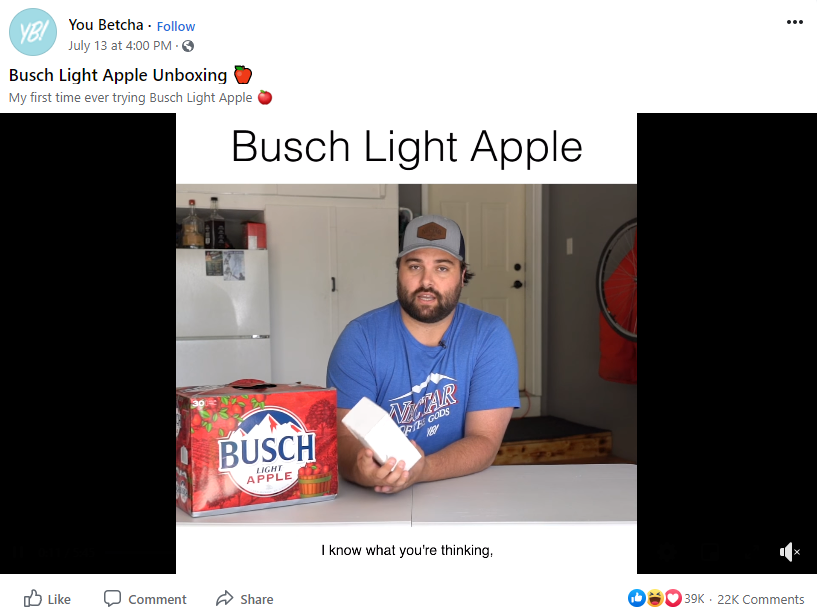 How UGC Marketing Benefits Brands
User-generated content boosts your customer's shopping experience, encourages engagement, and converts more clients than traditional methods. In fact, an overwhelming 90% of surveyed consumers report, "UGC influences their decisions to make a purchase," according to TurnTo Networks.
User content outranks marketing efforts such as search engines (87%) and promotional emails (79%). Furthermore, the study shows:
63% say UGC creates a more authentic shopping experience.
61% believe UGC encourages them to engage with brands.
Advantages of Using UGC
Sharing authentic content from your fans and customers gives you a competitive advantage in several areas of your marketing strategy. Leverage user-generated content to:
Improve search engine optimization (SEO) efforts. Customer testimonials and reviews are naturally optimized for conversational SEO.
Increase consumer trust in your brand. People trust words, images, and videos shared by friends and family.
Reduce spend on content marketing. Fans deliver real-life testimonials that inspire marketing ideas for use in print and digital assets.
Deliver extra insights about your customers and marketing efforts. While collecting UGC, you learn about user behavior, needs, and campaign impact.
User Content Generation: Why Fans Submit UGC
What makes people share their stories with a brand? Take a selfie? Or participate in a photo contest? A desire to stay connected drives today's social media user. Depending on their situation and how they use a particular social media platform, they may create content to:
Feel part of a community and a connection with others
Support favorite brands or local business owners
Help friends and family discover a solution to a shared problem
Of course, the right giveaway prize encourages fans to comment on your Facebook post, share your Instagram contest, or submit a product-related photo.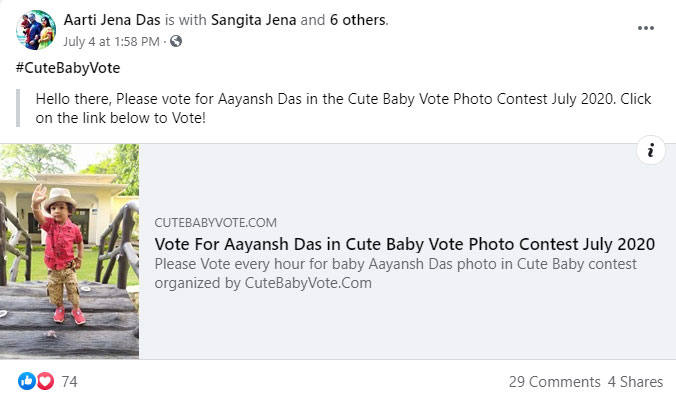 User-Generated Content Best Practices
You can use UGC as part of a campaign or as a standalone promotion. With a branded hashtag, folks can share their photos and comments year-round. Get the most out of UGC marketing by using these best practices:
1. Get permission to reshare UGC content. Reply to social media fans saying, "We'd love to share your photo on our website, social channels, and email. Please reply if it's okay to share."
2. Credit the content creator. Tag the user in your social media post, so followers know the content comes from a real person, and it gives credit where it's due.
3. Provide an incentive for their time. A contest prize or an offer to feature a fan's content on your website or social channel appeals to a variety of users.
4. Tell fans what you want. Set guidelines, share examples, and define contest rules to get content that fits your UGC marketing needs.
5 Ways to Acquire UGC With a UGC Marketing Campaign
Ready to get more user-generated content? Decide where you want to use it, set your UGC marketing goals, and set up a contest promotion plan. Then use these UGC ideas to amass authentic content that drives customers towards a purchasing decision.
1. Host a Video Contest on Social Media
A UGC video is an excellent resource because you can use it in so many ways. But video creation requires more effort, so it's a good idea to set explicit guidelines about length and expectations while also providing an incentive, like a grand prize, to those who garner the most votes.
In the UGC video example below, 1-800-PetMeds asks fans to submit a five to 15-second video that shows their pet's personality. On the brand's landing page, it says they'll pick four random winners for a prize. The company also mentions that all content may be used in an upcoming video.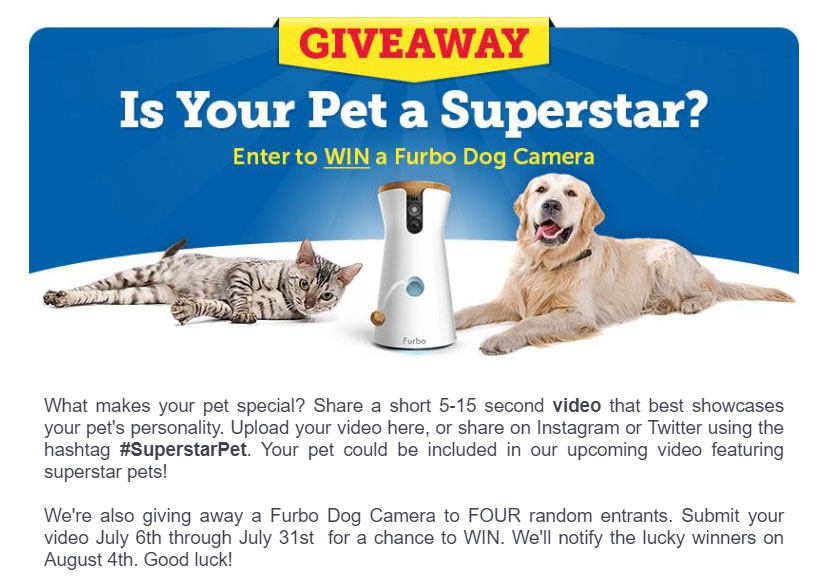 2. Promote a Comment-Entry or Caption This Contest
Entertaining comments are easy to share on social media or round up in a blog post. Everyone needs a good laugh, but at the same time, people also want answers. Depending on your business and objectives, consider:
Keeping it light-hearted by requesting captions for a funny product-related photo
Asking for a comment solution, like dinner ideas or childcare versus Zoom call tactics
The New Yorker holds a weekly contest where fans can create a caption for a cartoon. The brand shares the winning caption online and in its magazine. Plus, people are encouraged to rate submissions and help choose three finalists.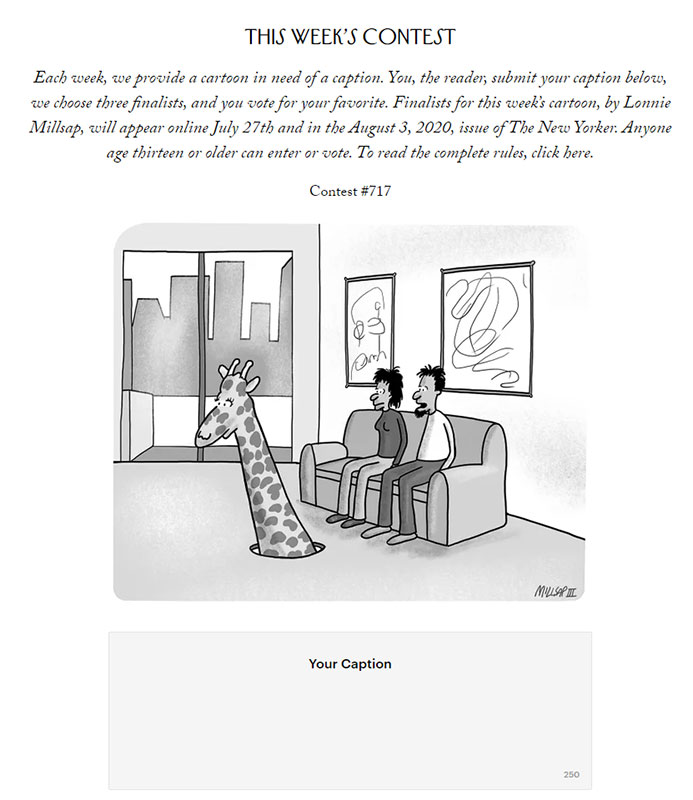 3. Use a Lead-Gen Form for UGC Creation
With Woobox, you can add questions on your landing pages or forms. Fans input their tip, list a favorite product, or even ask a question. This type of UGC works great when building FAQ pages, product recommendation posts, or a compilation of user testimonials.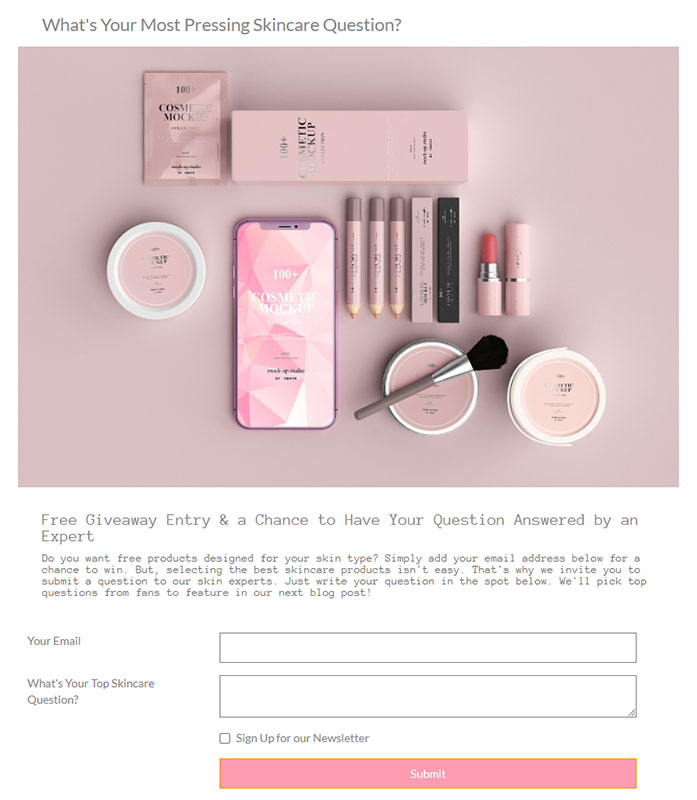 4. Highlight Your Clients With a Photo Contest
A photo contest is one of the easiest ways to generate UGC. Photos of fans with your products deliver social proof to those unsure about a purchase. Images showcasing a local event shows your brand is invested in your community.
In the example below, Texas Parks & Wildlife provides 12 photo categories and says, "It's easy to participate: just snap a photo in any category and post it to Twitter, Instagram, or the TPW magazine Facebook page with the hashtag #InTheWildHood — or upload your photos below."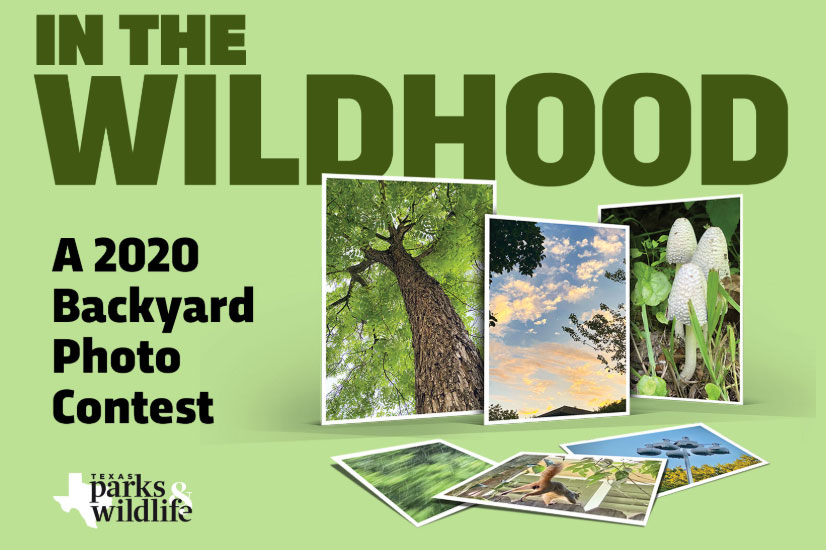 5. Design a T-Shirt or Jersey Contest
With the abundance of sites that create T-shirts or other swag on demand, it's easy to turn UGC into promotional merchandise. This type of contest gets rave reviews because fans encourage friends to vote, and once the contest ends, your newest swag is sure to garner lots of attention as followers share their creation online.
To promote an upcoming event, the company Primal Wear, Inc partnered with Bike MS Texas. They encourage riders to submit jersey ideas and "get your team, family, and friends to vote."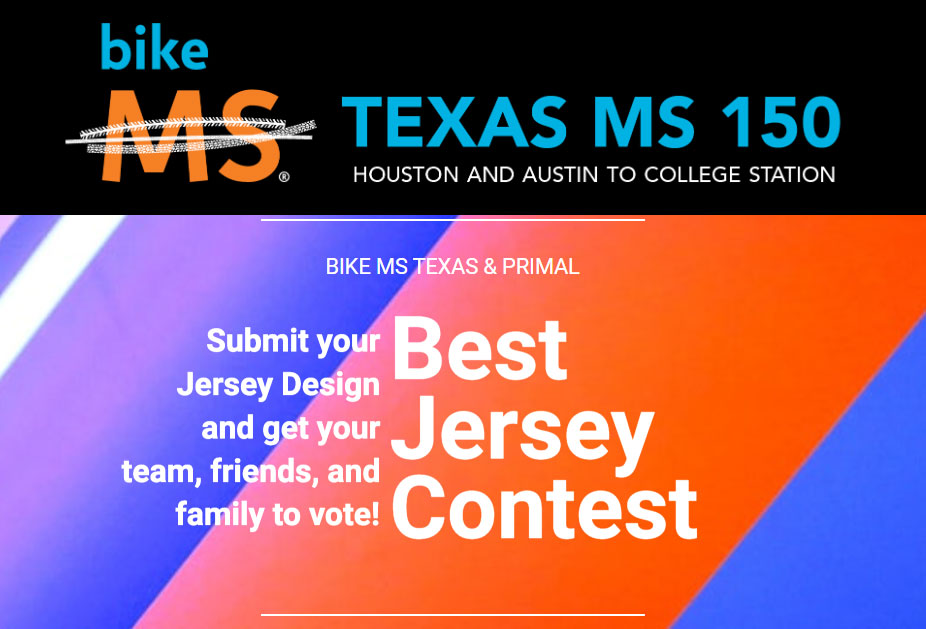 4 Ways to Use UGC in Digital Marketing
Once you have a library of user-generated content, then it's time to find effective ways to incorporate it into your content strategy. Use your UGC to:
Liven up your social media feeds.
Create high-converting landing pages.
Gain traction with advertising.
The following UGC marketing examples showcase how top brands leverage customer-created content in their digital marketing campaigns.
1. Boost Your SEO Efforts With UGC
Asking for reviews, testimonials, and comments from users helps people decide what to buy while supporting your SEO strategy. That's because people naturally use words that are long-tail keywords in their reviews. User-generated content increases engagement, adds credibility and improves overall optimization efforts.
There's no shortage of places to add a customer testimonial or draw attention to a great review. For instance, Moz shares a friendly message from a client on their landing page. This extra social proof encourages folks to take the next step.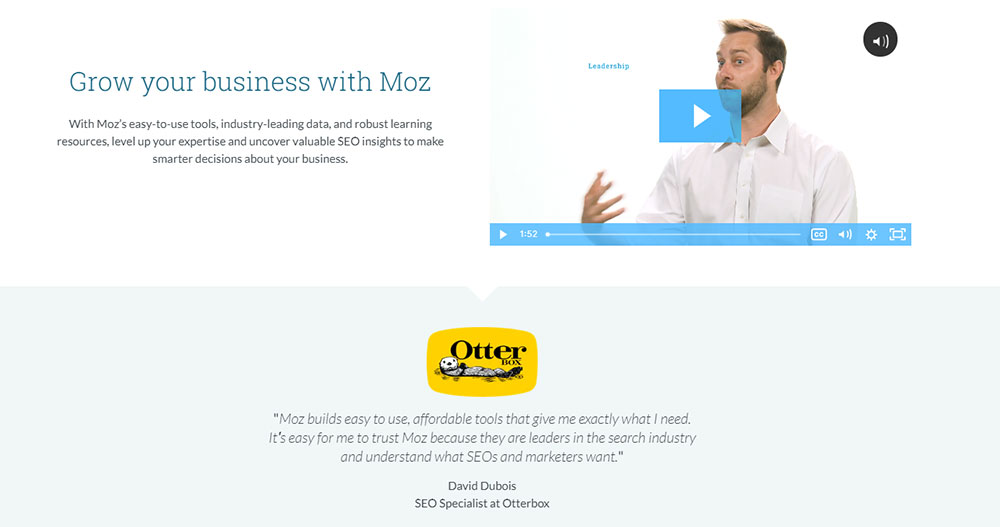 2. Use UGC in Your Advertising Campaigns
UGC advertising puts content created by fans into your ads. It gives consumers proof of your service or product offers viewers a compelling reason to click on an advertisement. Jukin Media surveyed consumers and found that:
31% say advertisements with UGC are more memorable than traditional ads.
28% find ads with UGC more unique than other kinds of content.
The Frito-Lay brand leverages the power of UGC marketing by hosting a user-generated ad competition. At the end of the contest, Frito-Lay will combine snippets from 15 user-created videos into one incredible Doritos commercial.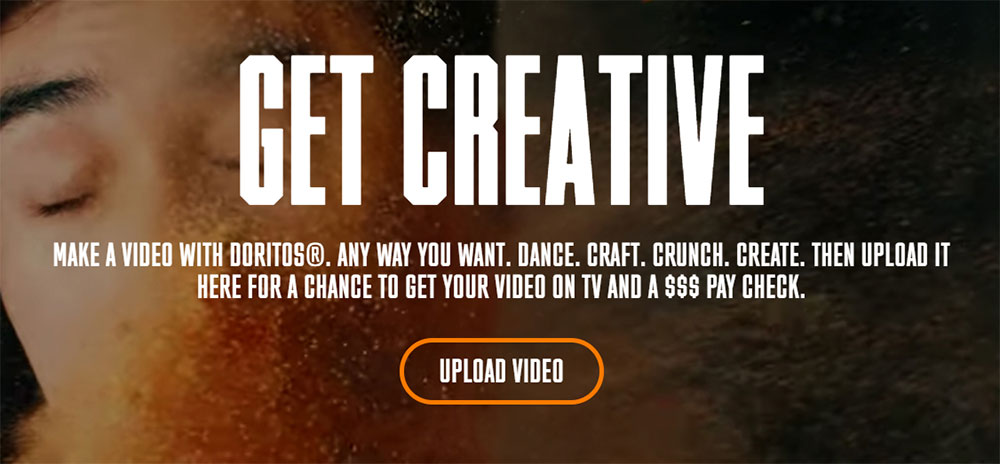 3. Turn UGC Into Digital Assets
Long-term, sustainable marketing strategies continually repurpose content across platforms. Doing so is an excellent way to preserve resources while keeping your content offering fresh. Once you collect images or comments via your contest or giveaway, then turn it into:
Blog posts featuring brand ambassadors and loyal customer content
Slideshows of pictures or testimonials provided by users
Videos that share the best clips from recent video contests 
Website image galleries of customers using your products
4. Showcase UGC on Facebook or Instagram
Increase engagement and page views by sharing user-generated content on your social media feed. Fans love seeing the latest photo contest winners, exploring product recommendations via video, and discovering new poll results.
Safal highlights recent winners of their cooking contest with a post thanking contest winners and all entrants.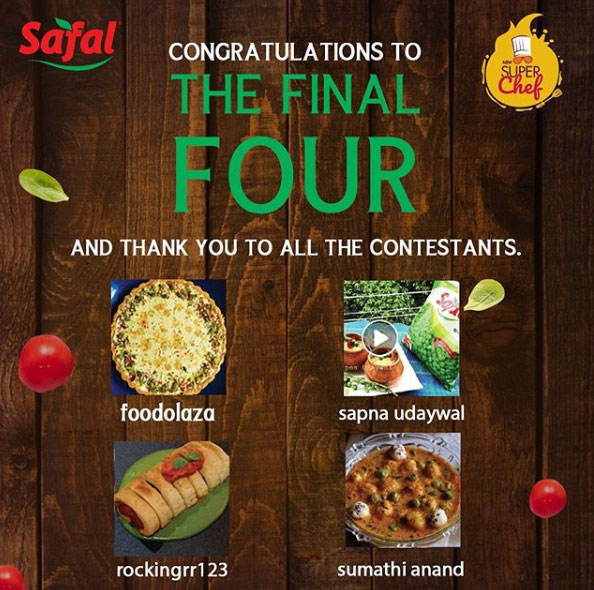 Start Creating Better Promotions With UGC
Authentic content builds trust and enhances the shopping experience. Adding a testimonial to landing pages or a slideshow of happy clients to your website helps people make buying decisions. In fact, UGC marketing complements nearly all campaigns and strategies for consistent results.
Need Help With Your Next Campaign?
Ready to add user-generated content to your marketing campaigns? Our Woobox support team is here to help. Contact us from 8 am to 5 pm PST, Monday through Friday at 1-360-450-5200 and 
support@woobox.com
.