Facebook is used by more adults than any other social media network. However, as Facebook grows in size – it now has about 2.6 billion monthly active users as of 2019), marketers struggle to gain attention.
As engagement declines and the number of posts increases, marketers require relevant, interactive content that stands out from the crowd. As an example, consider a Facebook contest.
Running a contest is a low-cost (and sometimes even simple) way to generate measurable outcomes for your Facebook marketing objectives.
It takes time to create a calendar of fresh Facebook giveaway ideas. So we've done some pre-campaign work for you. We've listed some great and fun Facebook competition ideas that will help you engage with fans whether you are a local small business or an e-commerce firm. You can also locate live Facebook giveaway examples to help you plan your next sweepstakes or contest.
Let's get started!
Most Effective Ways To Run Facebook Giveaways, Competitions & Contests
Imagine running a giveaway contest where you give an iPad and all that you get in return are a few fake likes and a few cold let's in return, as anyone who entered just did for the iPad and not for your brand.
However, an ideal Facebook contest is only effective when it benefits your business and your followers. Essentially, you must have an idea that not only captivates your audience in such a way that they consider your products/services, but is also simple enough for anybody to participate in.
Explore these entertaining Facebook giveaway ideas to increase likes and engage your audience, all while increasing website visits and profits.
Giveaways & Sweepstakes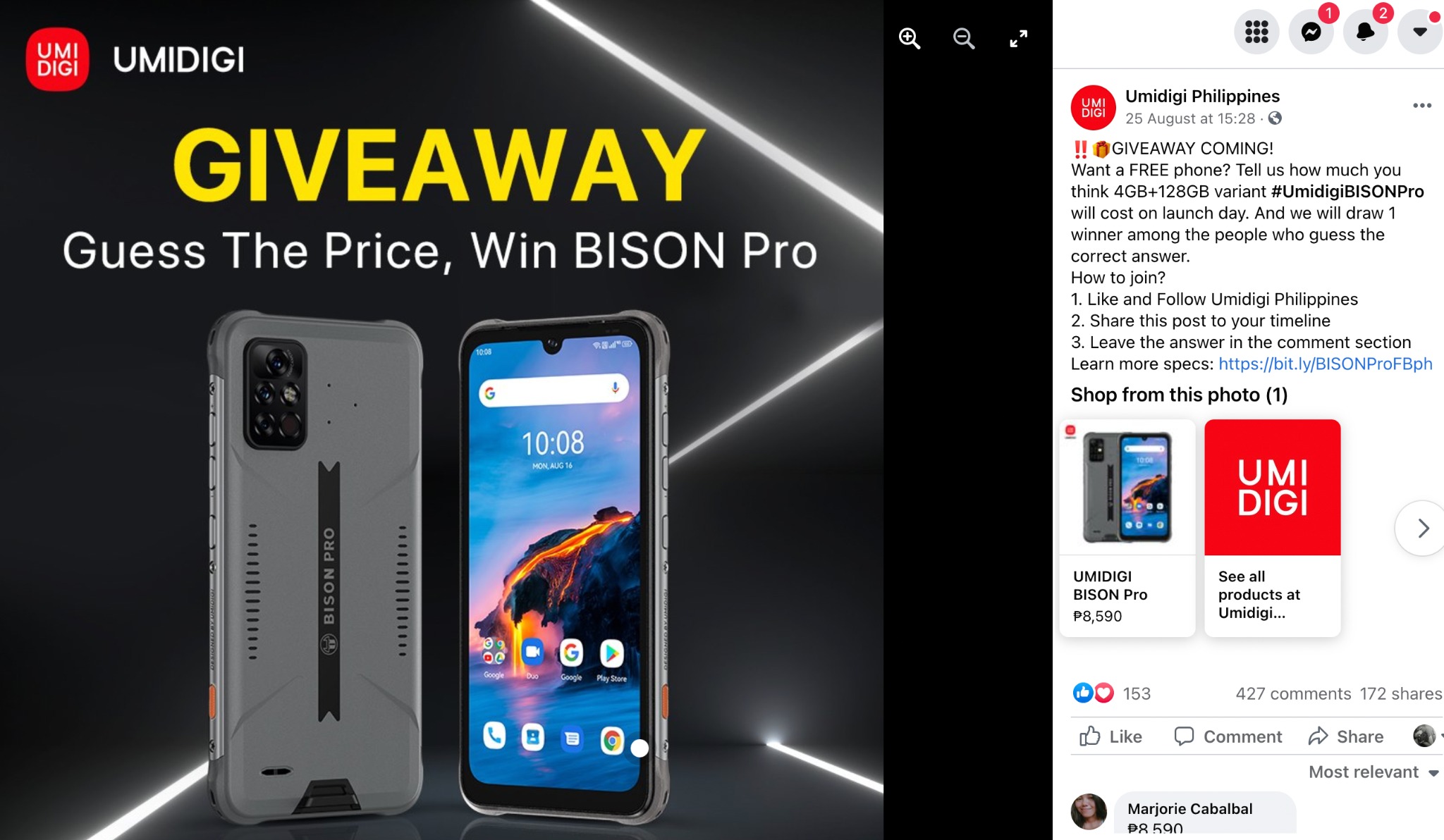 With entertaining giveaways and contests, you can collect entries, encourage participants to share, and quickly select random or specified winners. This is a fun marketing tool that will assist you in creating branded giveaway programmes that will increase promotional reach while inspiring people to participate in your aims.
Are you on the verge of reaching 2,000 or more likes on your company page? With a Facebook giveaway, ask people to help you attain your objective. Then, during the contest period, award a prize to something like the 100th new like gets a special prize.
This simple contest is quick to organize and easy for followers to enter, making it a win-win situation for both you and your fans.
Photo & Video Contests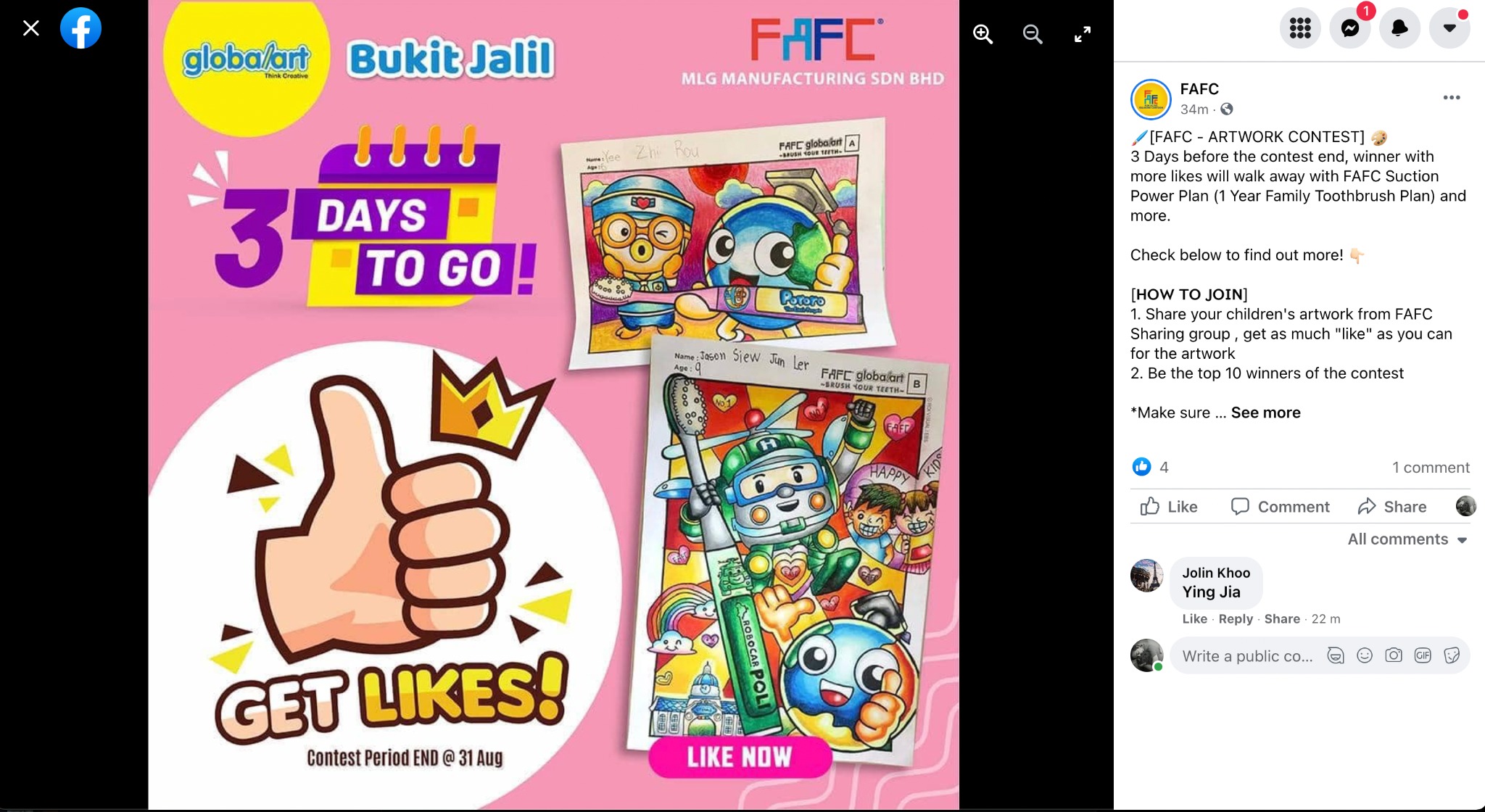 Photo and video contests are a great way to create user-generated content by collecting images, videos and text from participants of the competition. These contests are also a great way to increase brand awareness by running a viral hashtag. Using Woobox's UGC app can help you set-up a photo and video contest in no time.
A good contest concept is to encourage your consumers to take pictures of themselves engaging with your products/services or when visiting one of your physical locations.
A Selfie Contest is another Facebook contest idea. If you've used social media at all, you've probably seen your fair share of selfies. Whether you like it or not, many brands like capitalising on people's selfie obsessions. A selfie contest requires participants to submit a selfie with a specific topic in order to be eligible to win.
For example, one Facebook contest concept is to take and share a selfie with your horse. Fun variations on a selfie contest, such as this one, can be modified for any brand. Take a photo of yourself using our product. Take a selfie in front of our store. Take a selfie doing whatever you want! You get the idea.
Instant Win
Instant Win contests are quite the rage right now! Set the odds of winning and give participants the opportunity to win a prize right away. Automatically offer a variety of prizes based on the odds you specify. Allow losers to retry after a defined time period.
For example, ask friends to share the contest with other friends and enter the competition. They'll be notified if they won or not. If they don't win, they can renter by sharing with another three friends and so on.
Personality Quiz
Everyone loves taking personality quizzes. What Harry Potter house do you belong in? Which Game of Thrones character are you? These personality quizzes are gaining a lot of traction. You can also leverage this trend by hosting a personality quiz.
Ask questions and estimate outcomes by scoring participant responses. Personality quizzes are popular and entertaining ways to learn more about your target audience.
For example, if you own a hotel and want to learn more about the types of tourists who stay there so that you can better serve them in the future, contests like these that generate meaningful data while delighting consumers.
Polls
Solicit input from your audience by hosting a poll in which they may vote and share their thoughts. Customize your poll with an unlimited number of options and a design that matches your identity and aims. Customize your poll by including videos, photos, and text options.
A good Facebook contest idea in the form of a poll is asking customers which product should you launch next. You can display two different products and ask your followers to choose which one they're more likely to purchase. Not only will this help you create buzz around your new product, but you can also encourage participants to take part by giving one lucky person free merchandise.
Predictive & Vote Brackets
Part of Facebook Tournaments, Predictive & Vote Brackets are a great way to engage audiences and learn about their preferences. Allow your participants to complete brackets, then score them and display leaderboards. Make brackets with 4 to 64 options that your audience can finish in one or more rounds. You may also score your bracket submissions and view leaderboards.
If you are a cat lover (wrong) or a dog lover (right), you can put up your best example of each species (Persian and Labrador retriever, respectively) and have them compete. If you own a pet store, you will now have access to two extremely dedicated groups of owners, as well as their preferences.
You can also pit two brands or products against each other and have your fans vote for their favourite. Seeing which wins out will give your business valuable data on the products your fans like most.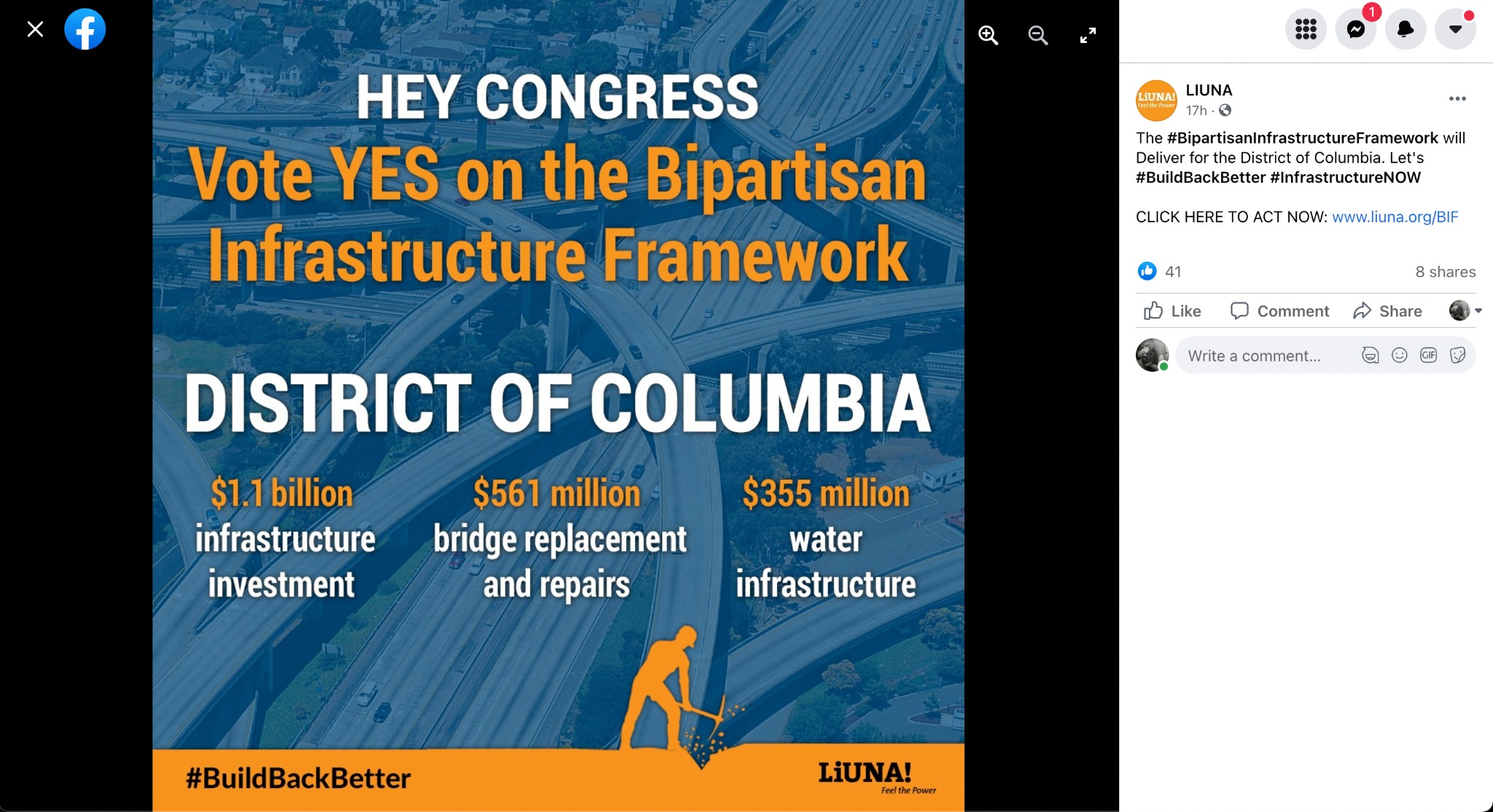 Ask individuals how they would utilize a product you sell if they possessed it. Encourage people to consider how they might utilize it for something fun, fascinating, or unusual. You can then deliver the product to the winner and ask them to send in a photo of themselves using it in the manner they described: this will provide you with some extra user-generated stuff.
Facebook Comment Giveaways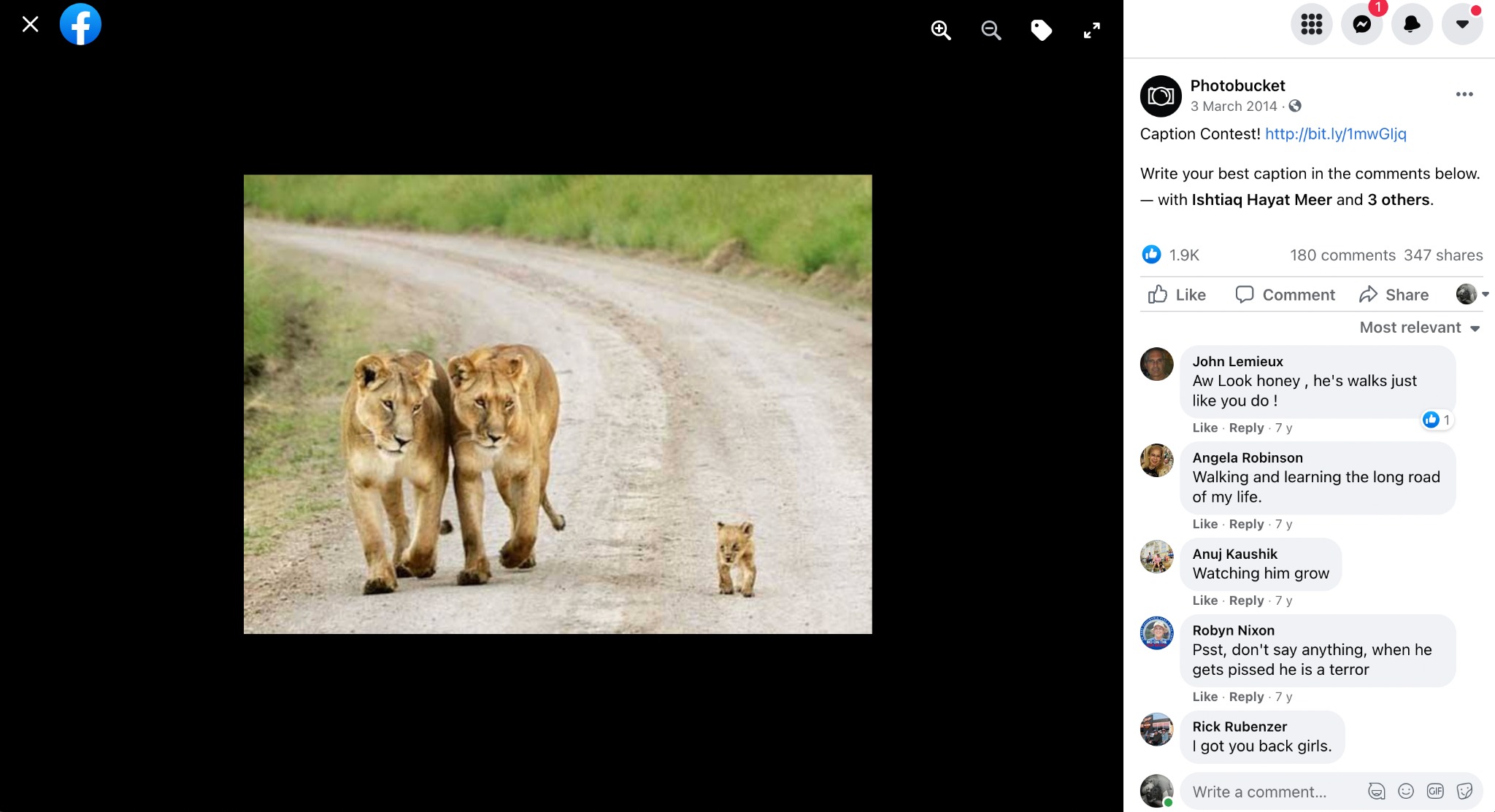 Facebook Comment giveaways are arguably the most popular type of contest as they're extremely easy to set up and participants can easily take part. Choose a Facebook post from which to select random comments and reactions for your Facebook giveaways.
For example, choose a hilarious photo of your team or product and ask your followers to come up with captions for it.
How Do You Run a Giveaway On Facebook?
Now that you know the various options you have for running a contest on Facebook, it's imperative to set it up. By using Woobox's quick setup (or advanced) features, you can easily create giveaways, sweepstakes, photo contests and much more!
So, do you help with creating a fun and engaging Facebook giveaway contest? Woobox is here to help. Our support team is available from 8 am to 5 pm PST from Monday to Friday at 1-360-450-5200 and support@woobox.com.