Do you want to delight fans this holiday season by hosting a giveaway or sharing an exclusive promo offer? While interactive experiences naturally increase Instagram engagement, it's important to amplify your campaigns by going beyond sharing a post to your Instagram feed.
From promoting your event via Stories to announcing winners live, leverage every Instagram feature to guarantee more eyes on your latest promotions.
It's not too late to reach your marketing goals. But you do need to use the right tactics to increase conversations with and about your brand. Explore proven methods to improve Instagram engagement and learn how to turn a giveaway into a lead generation tool.
How does Engagement Work on Instagram?
As soon as users jump on Instagram, each tap, swipe, or comment is a form of interaction. Since Instagram provides many features, like Reels, IGTV, Stories, and Carousels, your followers have numerous ways to engage with your content, including:
Liking your Instagram posts, videos, and images
Commenting on posts or in features, like Stories
Swiping through your Carousel content
Tapping your stickers or taking a specific action
Clicking on your profile link
Touching a product to purchase on Instagram
However, people don't magically stop and click on your posts just because you designed a great picture. Ask questions, take a poll, and share relevant content. And don't wait for folks to find your post in their feed. Give them multiple ways to interact with your brand by posting content using each of Instagram's features.
What is a Good Instagram Engagement Rate?
Instagram engagement rates vary widely by brand, industry, and even by post. According to Rival IQ, the average Instagram engagement rate is 1.22%. However, this differs by industry, with the higher ed sector garnering a 3.57% engagement rate compared to 0.68% in fashion.
An excellent way to determine your brand's goal is to look at your direct or indirect competitors. Pull up a few recent posts and calculate their engagement rate per post. Do this by taking the total number of likes and comments, and divide that number by their total follower count. Or use a tool like Display Purposes to do the calculations for you. Now do the same for your brand.
Once you have an industry benchmark and goals for your brand, start using tactics to boost engagement.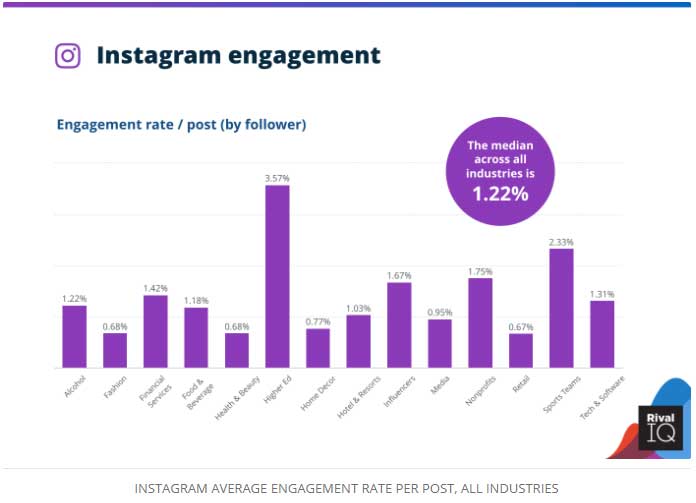 Why Higher Engagement Means More Sales
Results from two Facebook IQ surveys show Instagram is a major platform for users to discover, research, and buy products or services. Sharing product information in captions, videos, or images supports shoppers throughout their buying journey. Instagram increases sales because people get the information they need. For example, Facebook finds:
54% say they made a purchase either in the moment or after seeing a product or service.
42% claim that Instagram helps with discovering products or services.
44% suggest that Instagram helps them find new information about a service or product.
41% say a brand's Instagram content helps them research the product or service.
87% mention taking action after seeing product information on Instagram, such as following a brand, visiting their website, or making a purchase online.
Key Ingredients of Engaging Instagram Experiences
According to Pew Research, 63% of Instagram users report getting on the site daily. With so many people scrolling, it's a prime place to host a giveaway. Get more eyes on your Instagram content by mixing in the right ingredients, such as:
Hashtags: Create a branded hashtag, include industry and market-specific hashtags, and add a trending hashtag to maximize your reach.
Captions: Draw users in with your first line, share a benefit of taking action, and give a strong call to action (CTA).
Images: Use the right photos in the right places. Most feeds look curated for optimal visual appeal, whereas Stories take a less uniform approach.
Stickers: Instagram provides stickers to liven up features like Stories or Reels. Interactive GIFs and CTA stickers fuel engagement naturally.
Consistency: From a visually uniform feed to a regular posting schedule, fans and algorithms appreciate consistency.
Keywords: People search for accounts to follow using the search bar, so make sure your profile is optimized to capture their attention.
Location: Sharing location stickers and geotagging your Instagram content puts location information on your business profile.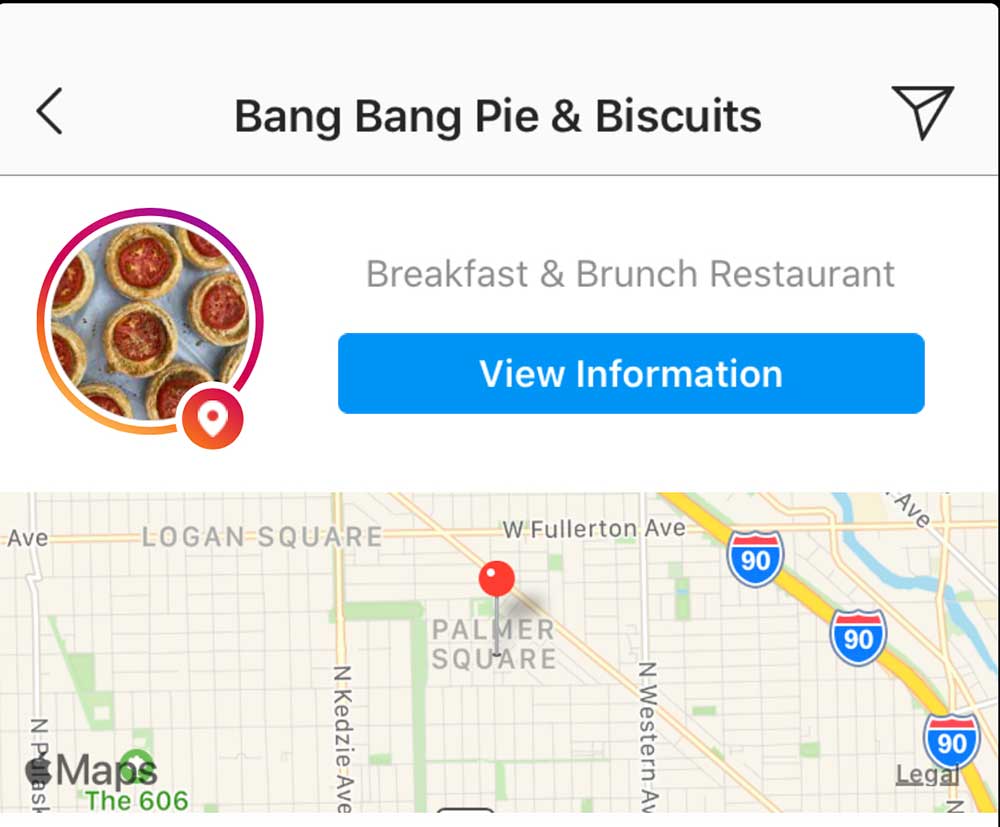 How to Increase Instagram Engagement
People appreciate aesthetically-pleasing visuals that help with everyday problems like makeup tutorials or ideas for day-to-evening outfit transformations. Plus, your followers find gift ideas just by scrolling through their feed. Increase Instagram engagement by developing compelling campaigns supported by a robust contest promotion plan.
Let's start with an example. Let's say part of your holiday campaigns is to raise brand awareness while showcasing some giftable products. And you want to move people to take actions like buying from your Instagram Shop or visiting your website.
Start by addressing the biggest problem with online shopping: Too many choices. You can help people solve this problem with a campaign that educates, entertains, and ends with a fantastic giveaway.
Instagram Posts
When creating a giveaway, you'll want to add a post to your Instagram feed that showcases your prizes, piques interest, and encourages fans to enter. But your campaign may go on for two days or a week, so you shouldn't create a new giveaway post every day. Instead, take actions to boost views and engagement:
Design savable posts that people can screenshot, like quick tips or critical shopping information.
Ask a question and post your answer in the comments, then reply to every comment.
Add a video showcasing a new product, recipe, or short tutorial.
Highlight previous contest winners or show off some stunning UGC content entries.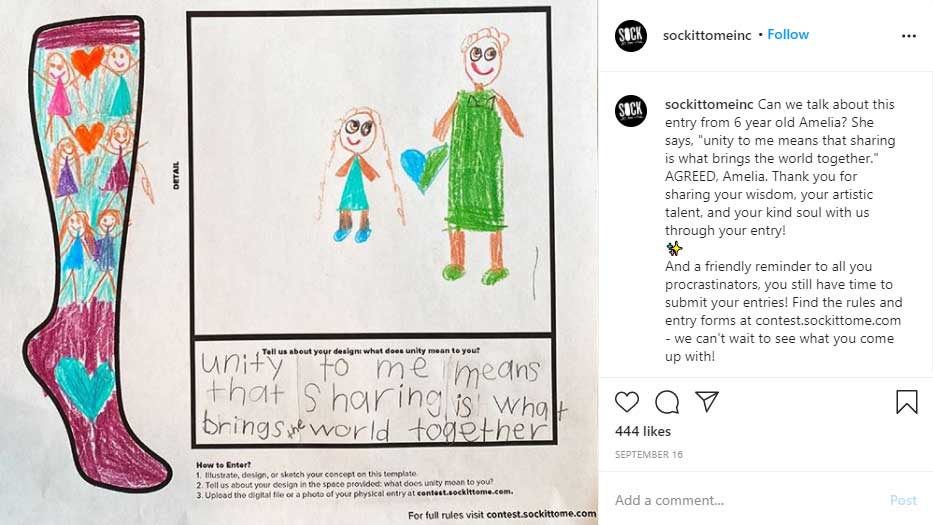 Instagram Live
Whether you're launching a new product or announcing contest winners, going live grabs attention. Live video shows up at the top of your followers' feed with the word Live and a ring around it. It resides in your Instagram Story and disappears after 24 hours. But you can save the IG Live video to your camera roll for use in future video marketing efforts.
Increase engagement by posting a Question sticker in your Story before recording your live video, then answer in real-time by tapping the question mark button near the bottom of your screen.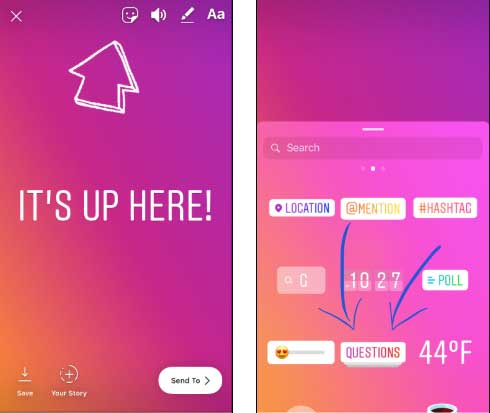 Instagram Stories
Along with live video, you can use Instagram Stories to attract tons of attention. For instance, use the Instagram poll sticker to ask a quick yes or no question about your giveaway or brand. Take it a step further by direct messaging people who answered your poll to offer an exclusive coupon or promo code.
Or run a Boomerang video contest, as its GIF-like videos get higher engagement rates than other formats. Look at this example, shared by Later, which shows how a brand could host an Instagram Stories giveaway.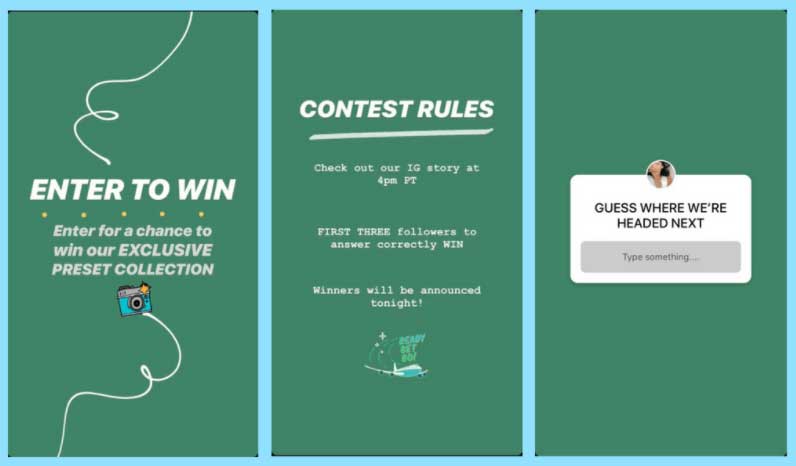 Instagram Carousels
Instagram Carousels are a multi-media slide show where users can swipe to see your next image or video. Use this sliding format to showcase up to ten pieces of user-generated content or multiple products during your sales event.
Although Carousel posts "receive a median of 7.99 comments per post," according to Socialinsider, video posts get more engagement with 11.1 comments. So, get the best of both worlds by adding video to your Carousels.
Plus, give fans a call to action to swipe left for even more engagement, since "4.9% of carousels have messages that encourage users to swipe left, and they perform better, bringing the average engagement rate from 1.83% to 2%."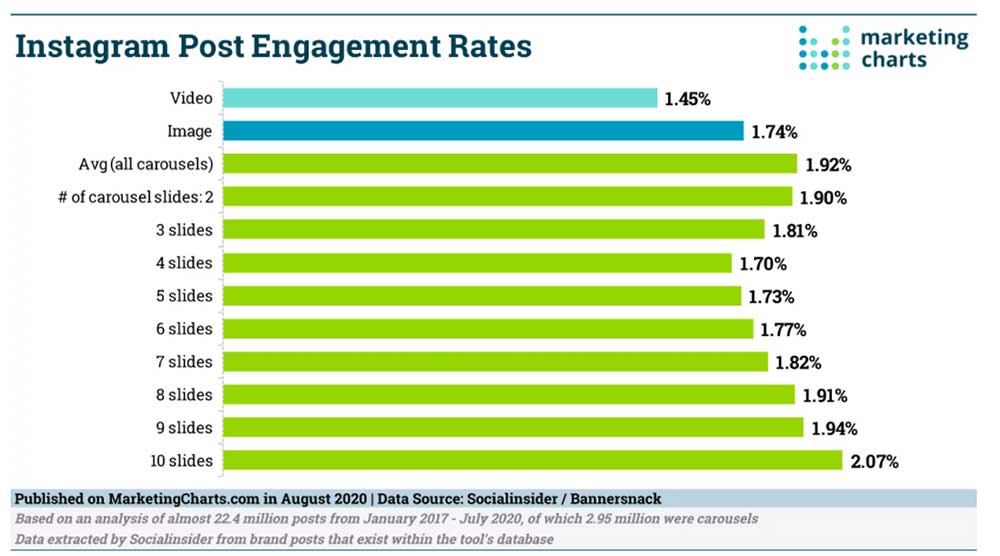 IGTV
Create video content up to an hour-long and share it using the IGTV video feature. Think of IGTV like you're having a conversation with a fan. You want them to feel invested enough to add a comment or watch the whole video.
The best way to increase engagement using IGTV is to design an ongoing series for your campaign. Create a group of product tutorials for each of your giveaway prizes. Or put a spotlight on what goes on behind the scenes at your company.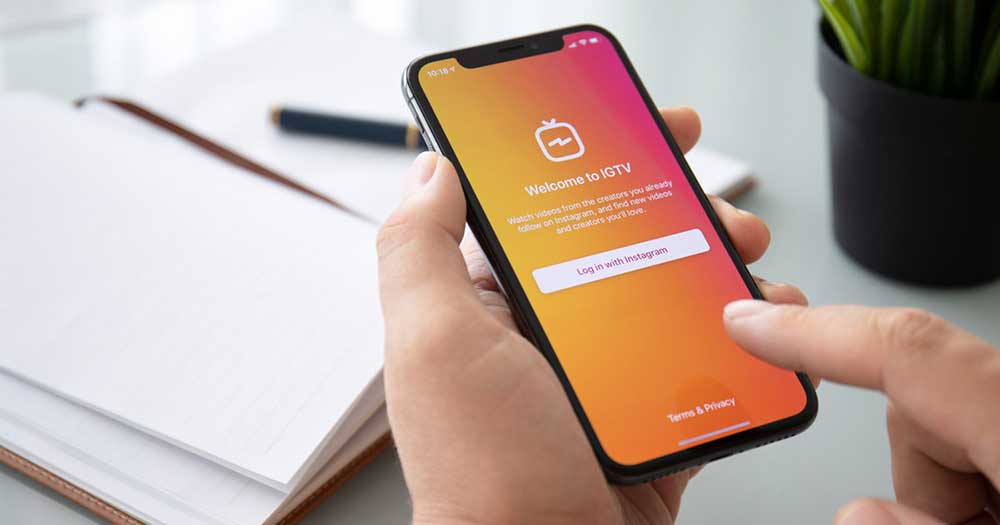 Instagram Shops
According to Facebook, "70% of shopping enthusiasts turn to Instagram for product discovery." And with Instagram Shops, your fans can buy your products without ever leaving the app. You can tag products in Stories, videos, and photos. People tap your post to see item details and related store items.
Use this feature in your giveaway campaign by tagging prizes from your catalog. Encourage fans to bookmark your products using the save feature or head over to your Instagram shop to make a purchase. Get more engagement by giving away coupons to non-winners or offering a promo code for free shipping.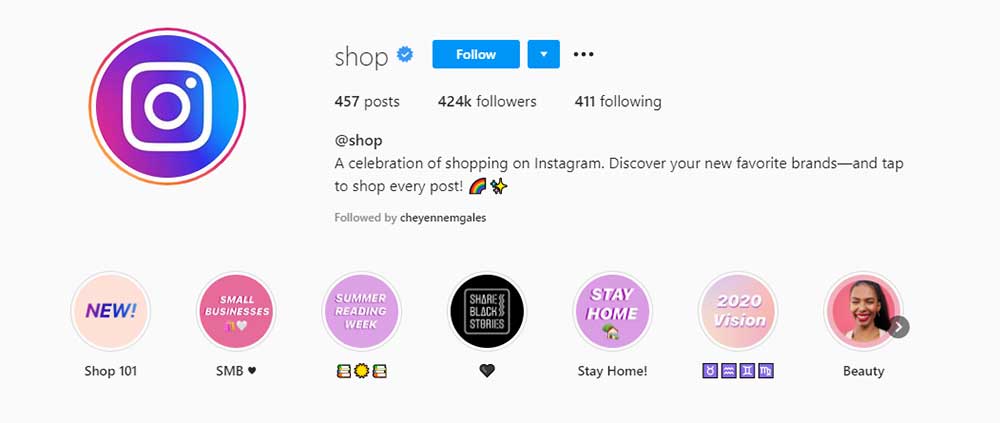 Instagram Reels
Use Instagram Reels to highlight instant changes. So if you sell makeup products or clothing, do quick before and after video snippets. Or shorten an existing IGTV or Stories video and repurpose it into new Reels content.
Add Reels to your giveaway campaign with snackable videos highlighting your upcoming sales event, offering quick tips for picking out the best Christmas gifts, or showing how different clothing product sizes look on screen.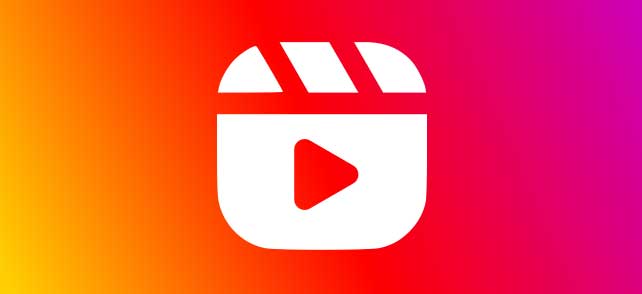 Boost Interaction with Instagram Engagement Tools
While Instagram provides everything you need to create and share posts, images, and videos, you can use other Instagram engagement tools to make the process easier. Add these three tools to your toolbox to save time, increase consistency, and create stunning campaigns.
Woobox: Don't let time concerns hold you back. Use Woobox to randomly pick contest winners, capture data about fans, and regularly host fan-favorite giveaways and creative contests.
InShot: Use this app to create snackable videos with special effects, music, text overlays, and animated stickers. InShot is a robust video editor perfect for small businesses.
Canva: Choose from more than 60,000 Canva story templates or perfectly sized photo canvases to create professional images, complete with animation.
Build Better Relationships Using Instagram
Instagram remains a top platform for shopping and interacting with brands. But, to get the most out of your efforts, it's important to use all the features available to you. Increase engagement and attract attention to your giveaway by creating engaging posts, Stories, Reels, and Carousels.
Need Help Choosing an Instagram Experience?
From comment or hashtag entries to photo contests, it's vital to pick your marketing campaign's best experience. Get help from our Woobox team by contacting us from 8 am to 5 pm PST, Monday through Friday at 1-360-450-5200, or emailing support@woobox.com.