Have you recently mapped out your customer journey? If so, then you're in good company. Gartner reports, "82% of organizations have created a customer journey map." But, mapping out the many ways that consumers engage with your brand is only one step.
The next part involves creating valuable content that moves your audience towards a sale. Developing promotions for each stage of your customer's journey is tricky. That's part of the reason why Gartner also reports that only 47% of organizations are using those maps effectively.
Yet, for marketers who get this part right, the payoff is enormous. Tailoring your promotions to specific personas, repeat buyers, or intent-based searchers results in better customer experience. Higher satisfaction rates at all stages lead to more conversions. In fact, a customer journey mapping research report shows, "Nearly 90% of customer journey mapping practitioners say that the process positively affects their businesses."
Take advantage of this method by designing promotional marketing campaigns relevant to the various stages in the customer journey. Then, use social media, email, and landing pages to promote your campaign and keep leads moving towards the end goal. Find examples of content for each stage of the journey:
Gain Awareness Using Promotions on Social Media
Generate Interest in Specific Products or Services
Give Fans an Extra Incentive to Buy
Nurture Customers After Their Purchase
A Look at the Modern Customer Journey
Before the digital age, mapping out the customer journey wasn't too difficult. People only had a few ways to touch base with your company. The result was a process that moved a sizeable audience down a narrowing funnel towards conversion.
Now, users jump around from awareness to consideration stages. They interact with touchpoints across many channels. Blue Corona notes these changes in the image below.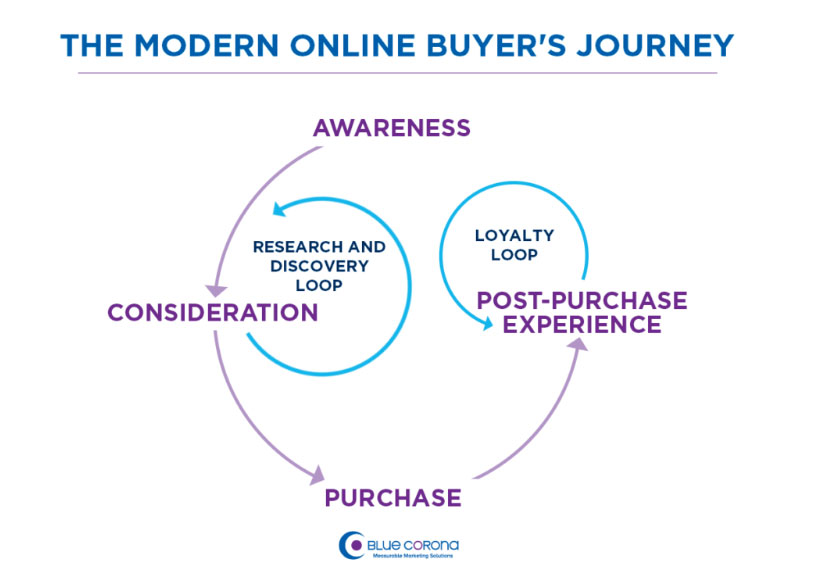 Attracting and retaining attention across different mediums requires a strategy that's personalized to each persona along with what stage they're in. Your work after you've completed the map is what success is built upon.
Adding Context Supports the Customer Journey
Professionals struggle with a customer journey because action requires context. It's important to look beyond the data that shows what your customers are doing. Typical data collection includes:
Website traffic, like unique visitors
Page traffic, like product views
Shopping cart interest and abandonment rate
Purchase data
Just looking at your website analytics isn't enough to devise marketing campaigns fit for people at every stage of the journey. Cassandra Nordlund, director, advisory at Gartner, suggests that how you use your customer journey map affects your success. She recommends a process that incorporates:
1. Discovery: Learn more about your customers from engaging with them, asking questions on social media, and looking at their individual needs.
Share a poll on social media to gather feedback or learn more about your followers' needs
2. Ideation: Look for pain points that may hinder buyers from moving to the next step. Brainstorm solutions for each touchpoint.
Review poll and quiz results to come up with new ways to please your fans
3. Activation. Collaborate with others in your organization to develop actionable plans that work across mediums and move people towards conversion.
Enlist help from sales, marketing, and customer service teams to create targeted campaigns
Developing Targeted Content Moves Customers Towards a Sale
Some differences set high-performing marketers above others. The Content Marketing Institute reports on two key points, saying that experienced content marketers:
Always or frequently craft content based on stages of the customer journey
Provide optimal experiences across the engagement journey
To maximize results, create a marketing campaign with one buyer persona in mind. Then, design content that matches specific pain points at each phase of the journey. Mix it up by developing polls, quizzes, and giveaways suited for each customer journey touchpoint and stage.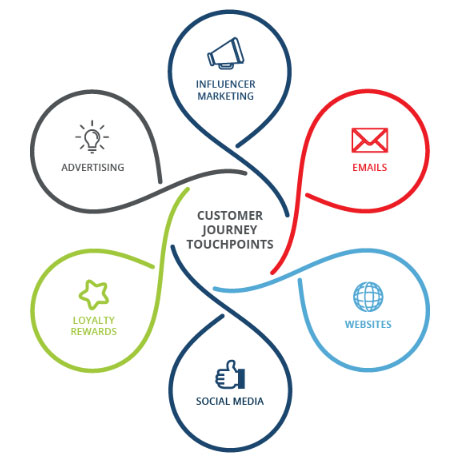 Gain Awareness Using Promotions on Social Media
If you're like 70% of marketers, then increasing brand awareness is your biggest priority on social media. This stage is similar to meeting strangers. You wouldn't jump right into talking about their problems in real life, so it's best not to do it online. Instead, share fun activities like short personality quizzes or polls. Find ways to expand your reach and get people familiar with your brand.
Tips for the Awareness Stage
Use low-barrier to entry contests, giveaways, and quizzes. In this phase, keep contest rules short.
Encourage social sharing with a strong call to action in every post.
Develop campaigns that entertain, inspire, or educate. Don't harp on pain points yet.
Add hashtags specific to the day, week, or month. Your use of hashtags increases visibility.
Create giveaways that reward many people instead of one winner.
Focus on consistency. Use uniform branding while sharing weekly contests or polls.
Examples of Awareness Campaigns
Start new friendships by participating in a popular social media holiday using hashtags. But avoid spreading your net too wide. Look for hashtags that relate to your ideal audience.
For example, Niman Ranch adds the #NationalSlowCookingMonth hashtag to their giveaway. Yet, they didn't just drop the hashtag in their post. Niman Ranch gives away a slow cooker filled with its products. This is relevant to the hashtag and its audience.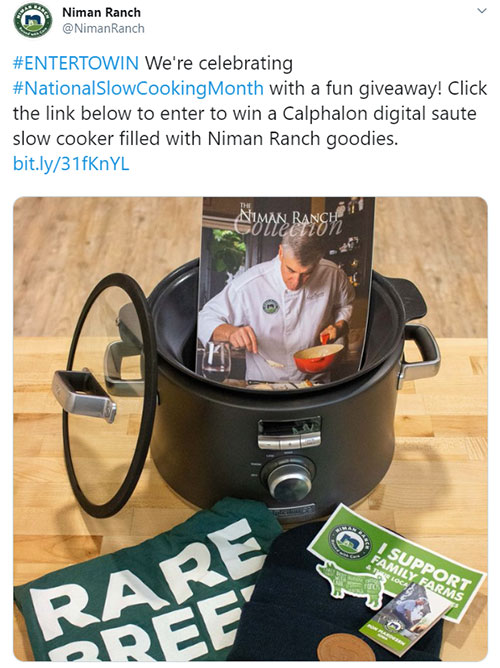 Lexli understands that buying skincare and cosmetics products gets expensive. However, a sampler set of smaller-sized items is perfect for trying out a new brand. Lexli targets an audience who cares about their skin but are unfamiliar with their company. With five winners, new fans have a chance to try something out for free and with limited effort.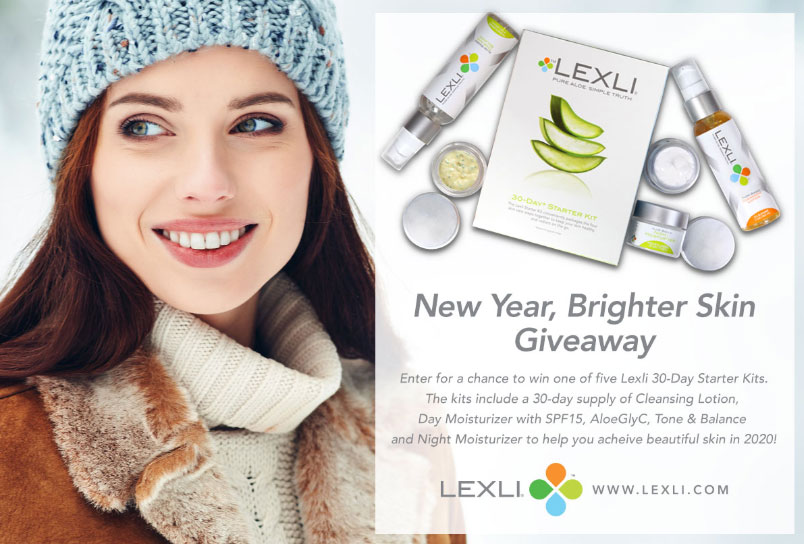 The Mossy Oak GameKeeper giveaway shares a huge grand prize to capture instant attention. But, they've also designed a weekly giveaway to build their fan list. Hosting a weekly contest is a fantastic way to increase brand recognition and move fans from the awareness to the consideration phase.

The company also encourages sharing the giveaway with friends and following their page for contest updates. Adding an extra call to action is an easy way to boost brand visibility.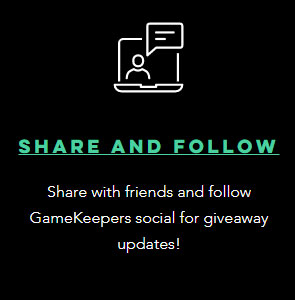 Generate Interest in Specific Products or Services
The consideration stage is a great time to focus on your unique selling point (USP). Your fans realize they have a problem, so their eyes are open to new solutions. Shoppers may land on your website or social channels while researching options.
Marketo, an Adobe company, estimates that "96% of visitors that come to your website are not ready to buy—but they may be willing to provide contact information in exchange for valuable content." Entice them by creating contests and giveaways that highlight the benefits of your products.
Tips for the Consideration Stage
Develop quizzes that walk your fans through a problem towards a solution.
Share targeted content that piques interest in the benefits of your product.
Agitate a problem then offer a prize in your giveaway as a solution.
Show your fans how others like them benefit from your products with social proof.
Examples of Consideration Marketing Campaigns
When it's football time, who doesn't want a huge screen? The radio station 101.7 The Beach keeps it simple by putting the main benefit front and center with its giveaway. A big TV is a solution that'll make their Superbowl party even better. Fans tune in to the station for even more chances to win.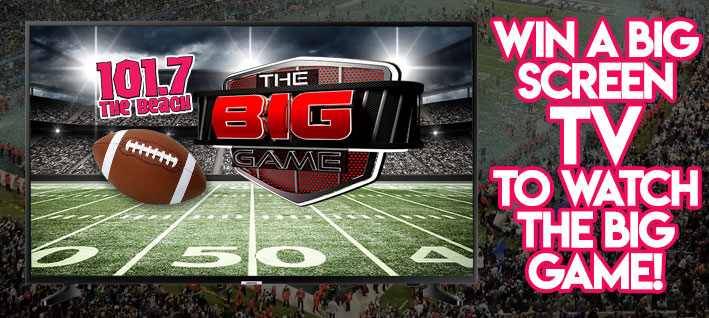 Nudge the pain points of your audience to move them towards a sale. Tea India does this by targeting fans who love a good cup of masala chai. You need a few tools and the right ingredients to make a perfect cup of tea. This Instagram giveaway creates interest from fans who want to win a freebie along with those who've been craving tea but aren't sure where to buy supplies.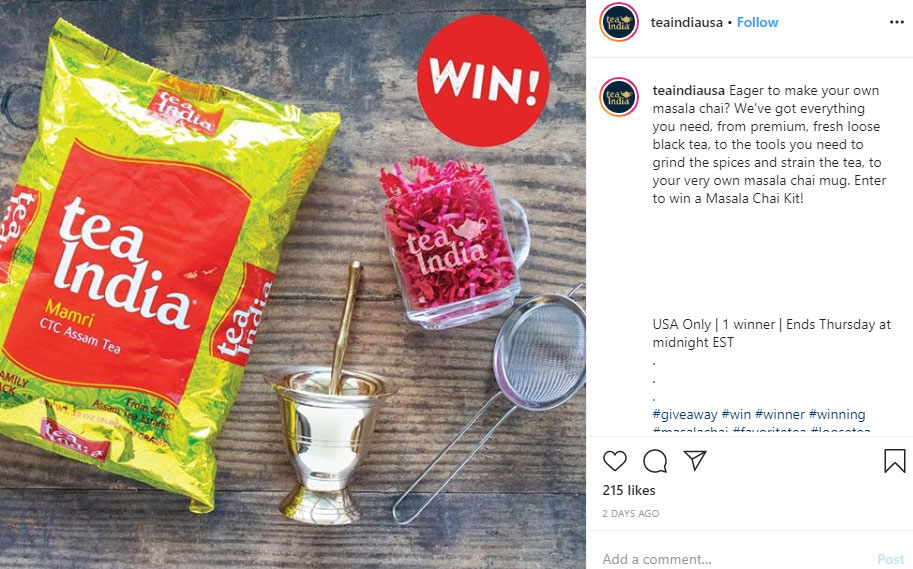 Bumble and bumble directs those in the consideration phase towards a sale with a quiz. Your audience is busy researching solutions. With a quiz, you can give personalized recommendations while capturing an email address.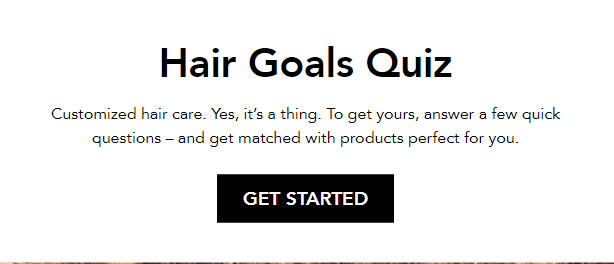 Give Fans an Extra Incentive to Buy
In the third phase of the customer journey, you're doing two things:
Adding desirability to the mix
Giving extra incentives to make a final decision
During the decision-making or desire stage, shoppers may add items to their cart. Then, they pop back up to the consideration stage to decide if they really need to spend money on your product. Others are ready to buy but search online for the best deal or a coupon.
Tips for the Desire Stage
Add exclusive promotions and limited time offers to move fans towards a sale.
Create giveaways where you also give out coupons to non-winners.
Display a gallery with user-generated content in your promotions to play on the fear of missing out (FOMO).
Include a call to action with a shop now or buy now button.
Segment your audience and deliver highly-relevant emails and social posts that help them make a purchase.
Capture email addresses using a lead gen form along with your giveaway.
Examples of Desire Campaigns
In the case below, Inyo Pools adds user-generated content to their giveaway landing page. Fans see real-life examples of new products in place. Just looking at the improvements makes your pool equipment seem outdated. It moves customers from thinking they should replace that old pump, to wanting to have the latest equipment as they see in the photos.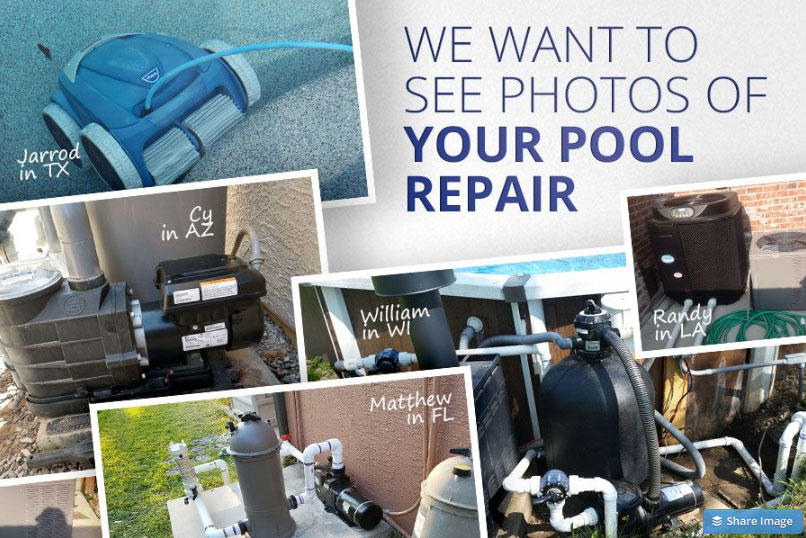 Increase desire by showing photos of your products and adding a shop now button. This makes it easy for fans to jump to your website and explore buying options for everything listed in your giveaway.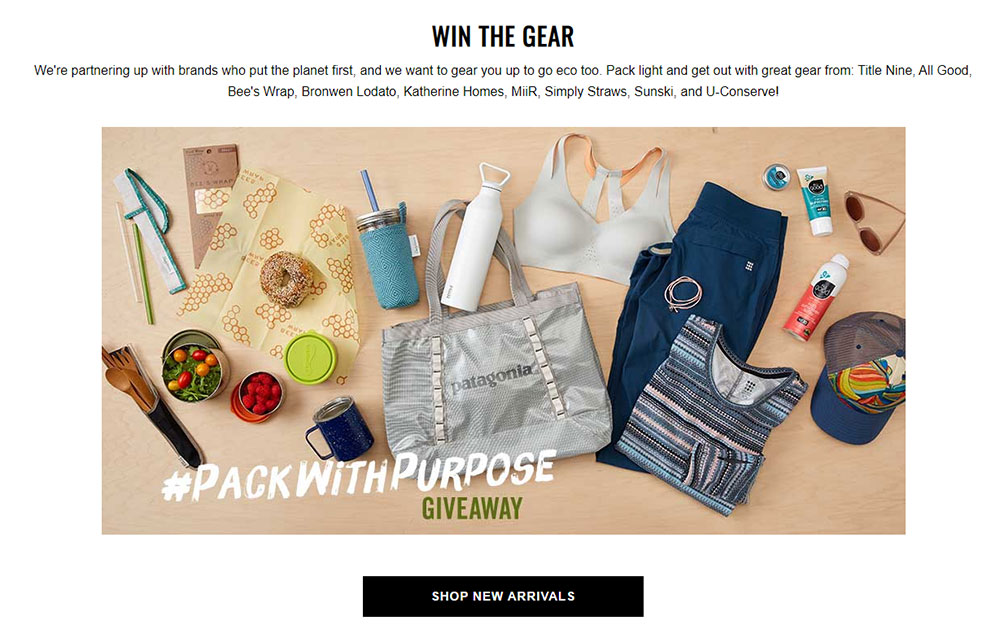 Third Floor Supper Club banks on the idea that few people have only one drink. The hardest part is getting new customers through the doors. By offering an exclusive coupon, the company takes away a customer pain point. After all, many people are hesitant to spend money somewhere new. With this coupon, they can walk in and have a drink on the house. Plus, there's a good chance they'll order that second drink and an appetizer to go with it.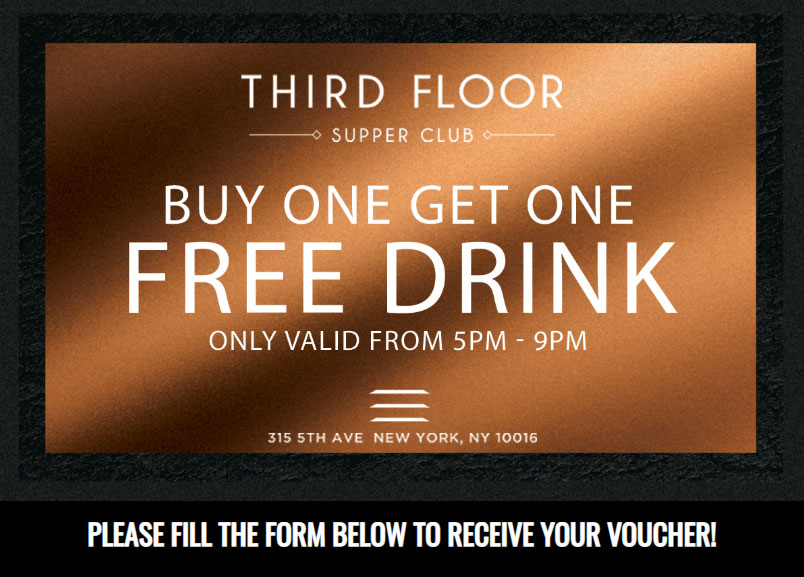 Nurture Customers After Their Purchase
Once someone buys your product, their journey doesn't end. They may have questions about setting it up or using your product effectively. Your customer may come back to your website for accessories. Nurturing your customers increases their lifetime value. And you'll have access to their friends and family who may benefit from your products.
Tips for the Post-Purchase Stage
Segment your email list by those who participated in a giveaway or purchased select products.
Send emails talking about the benefits of products similar to what they've already bought.
Invite customers to share their experience on social media with a user-generated photo contest.
Examples of Post-Purchase Campaigns
New customers love to share their experiences with family and friends. Make it easy for them with a photo contest just for customers. Your fans will participate, and they'll want to let others know, so they'll share your contest with friends. Add a gallery to display social proof and give your customers extra recognition.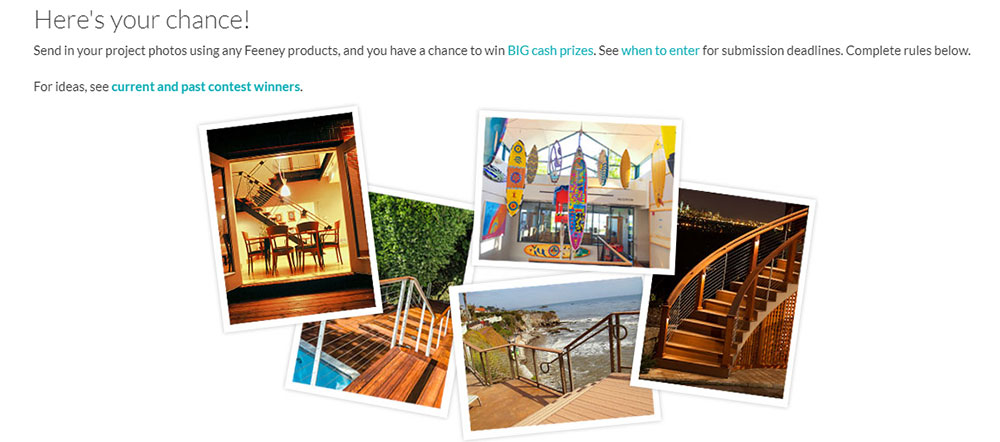 Reward loyalty by sending exclusive offers to your customer's inbox. An excellent way to do this is by sending a one-time coupon for 15% off their next purchase. Then, also include a 10% off coupon for them to share with a friend. Or simply ask your customer to refer a friend like C & J Heating, and Air, Inc. does in the example below.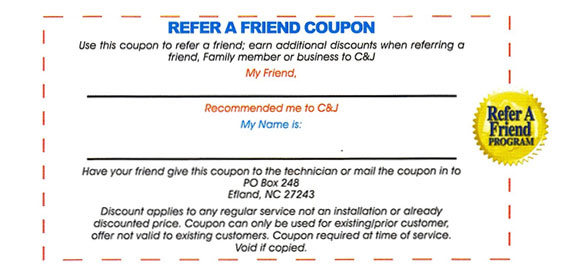 Final Thoughts
Do more with your customer journey map by designing relevant campaigns for every stage. Polls and quizzes give you more information about your audience in the awareness stage. Contest and giveaways that tout benefits and use a lead gen form work well in the consideration phase. Coupons and limited time offers turn shoppers into buyers. Then exclusive coupons and user-generated photo contests create loyal fans.
Need Help With Campaigns Designed for Your Customer Journey?
Our team at Woobox Support is available from 8 am to 5 pm PST, Monday through Friday at 1-360-450-5200 and support@woobox.com.