Are you making fast changes to adapt your onsite conference to a virtual event? If so, you're not alone. Event planners across the globe are turning to video conferences during the pandemic. CNBC recently reported that Zoom Cloud Meetings "topped the free charts in the Apple and Google mobile app stores in the U.S., ahead of giants like Facebook Messenger and Netflix."
The sheer number of folks using remote technology means more people are getting comfortable with video-enabled tools. This is great news for your virtual event. But, getting the word out isn't as easy.
Your clients' pain points may be different due to the sharp change in living and working conditions. And marketing during a crisis requires extra thought as to the tone and content. It's vital to keep your brand in front of your digital audience with a consistent message. Are you ready to create and promote your virtual event? Start by adjusting your campaigns and building excitement around your remote conference.
How to Adapt Your Marketing During a Crisis
Marketing is about your customers. You're helping them find solutions to their problems. You build relationships by personalizing your messaging to the needs of your clients. But, when life changes fast, then your marketing has to keep up. During a crisis, like the COVID-19 outbreak, it's vital to review and rethink your events and campaigns.
Strike the Right Tone
With the move towards social distancing, the lives of your customers have changed. Many are working from home or not working at all. The circumstances don't alter the fundamentals of marketing. However, it's important to look over your existing campaigns.
For example, many advertisers are mimicking real-life changes, such as sharing special moments over video chat. Doing so shows that the company is in-touch with customers facing life events in a new way. Begin by reviewing your campaigns. Then adjust your content:
Focus on lighthearted or uplifting campaigns
Add memes that make your audience laugh without being offensive
Avoid using hashtags related to emergency outreach
Your messaging should stay on-brand. Yet, it's also vital to acknowledge what's going on in the world. A recent study by Ace Metrix finds that "75% of respondents say brands have a responsibility to help out during the pandemic." Use your messaging for good, and customers will remember your response.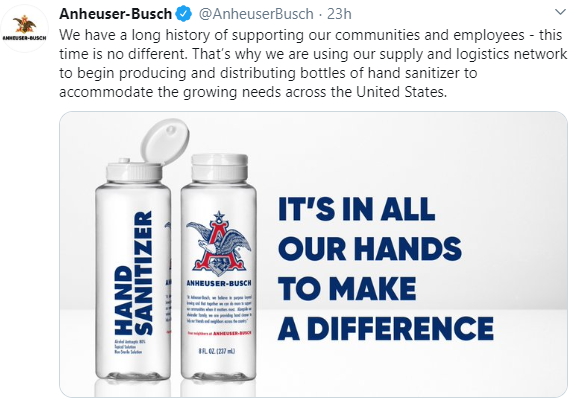 Pinpoint Current Customer Pain points
Are your clients facing different problems during the pandemic? Boost attendance at your virtual event by reassessing your customers' pain points. Find out how today's events affect your clients. Then develop campaigns that speak directly to their current needs. Start by:
Talking to your customer support and sales teams. Ask them how clients are responding to social distancing and business closures. Is there an increase in calls or new questions?
Track all pain points relevant to your brand. Use social listening to see if people talk about issues arising from working from home. Are there new challenges that your products or services can help with?
Develop a fun, inspirational, or educational Add a few targeted questions that give insights into your clients' challenges. Polls and quizzes are great ways to interact with your fans while gathering new data.
Create a Meaningful Virtual Experience
Event planners only have a few options when it comes to trade shows during a pandemic. You can cancel or postpone the event. Or reschedule it for a later time. The alternative, which many event marketers are embracing, is transitioning to a virtual event.
But, can you deliver the same experience online? After all, people head to conventions for more than onsite product demonstrations and swag. They go for a sense of community. Attendees want networking opportunities and one-on-one chats with vendors. Find ways to deliver a similar experience online. When planning your virtual event, include a mix of:
Online vendor chat sessions
Virtual networking options and breakout rooms
Remote exhibit halls
Q&A sessions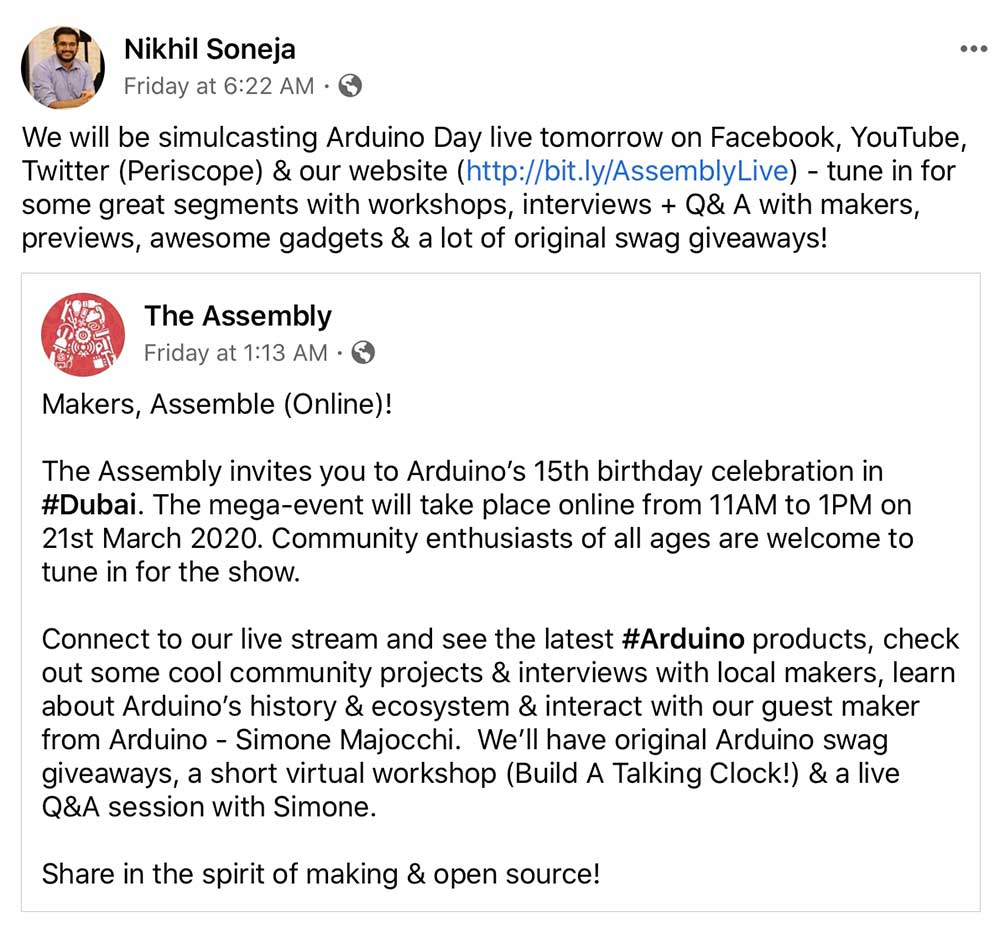 Optimize Your Event Promotion Channels
Maximize awareness of your virtual event by making it front and center on each of your digital touchpoints. Your audience may not use every channel. So, don't forget to add information about sign-ups, FAQ's, and event highlights on all platforms. A few great ways to generate interest include:
Interview event sponsors via web streams. Then, share video snippets on social media and via email.
Create a pollto learn more about event attendees. Plus, don't forget to engage fans in your post comments.
Collect questions from followers via a comment-entry contestor giveaway. Then, create social media posts, FAQ pages, and emails with answers to the questions.
5 Ways to Promote Your Virtual Event
It's hard to match the enthusiasm felt for some big-name conferences and shows like SXSW or Coachella. People plan many months in advance to attend an event. Any cancellation is a letdown. Although you have a captive audience, as many are at home glued to their devices, you still need to excite your audience.
A great way to build event visibility is to develop rewarding opportunities. Grab your follower's interest early. Then, create a series of campaigns that lead right into your opening session.
1. Create Interactive Promotions
Give your audience something to do. They're stuck at home, spending more time than ever online. Don't blast them with a series of sales messages. Instead, engage fans using interactive polls and quizzes. Or create a photo contest where you challenge your followers to share their best work-from-home moments — or even most funny or memeable moments.
For Virtual Gary Con XII, folks are encouraged to join and interact all three days. They ask fans to share images on Twitter, Instagram, and Facebook with one of their three branded hashtags.

2. Share Photos of Fans Wearing Swag
Hand out your company swag digitally. Host a contest or giveaway with special gifts for the winners. Then, send out swag to the first 15 or 50 people who also commented, shared your post, or signed up for your newsletter. Plus, user-generated content is also great for sharing in your weekly email and across social channels.
Another fun idea is having your fans vote on their favorite swag. Or let them choose your official shirt or hat by voting in a photo gallery online.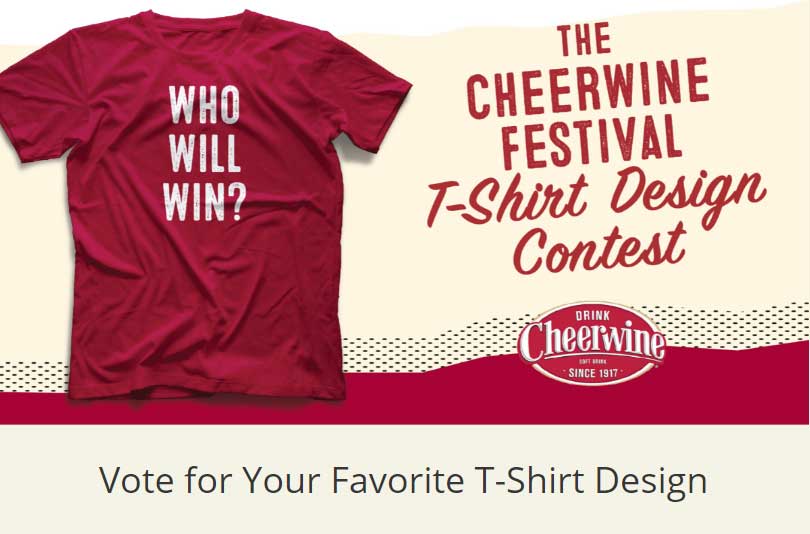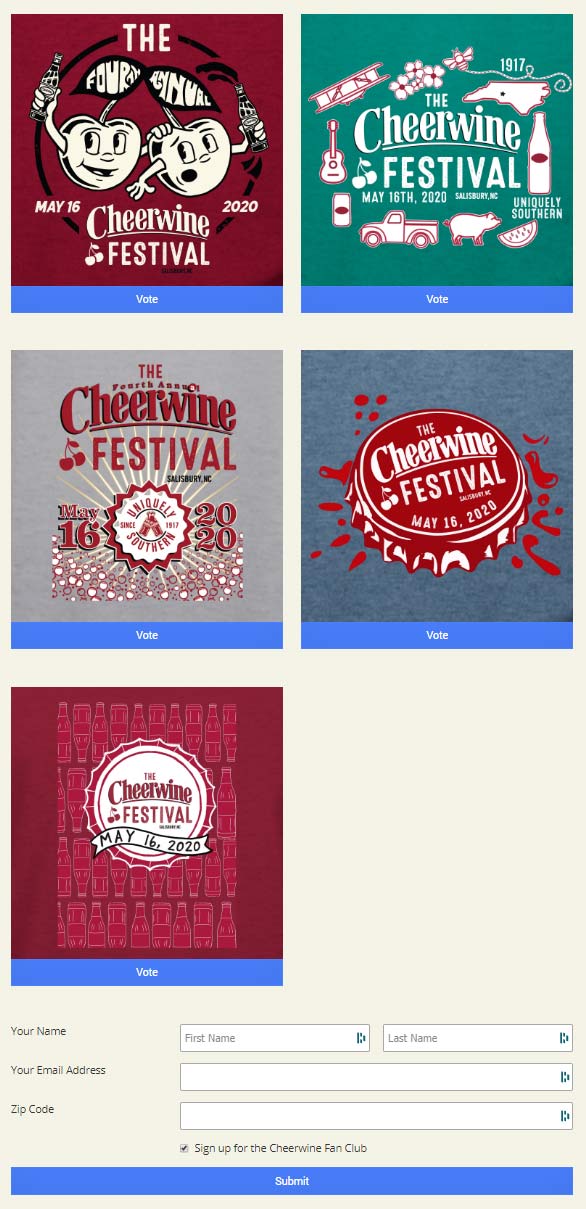 3. Give Your Community Some Love
Get the word out about your event by partnering with several other small businesses. Everyone pitches in prizes for multiple winners. Plus, all companies cross-promote the giveaway on their social media channels. In the example below, the Marshall Chamber of Commerce boosts the visibility of local companies by asking fans to:
Like, comment, and share the post
Tag their favorite businesses
Post a photo of you attending a virtual event or getting curbside or delivery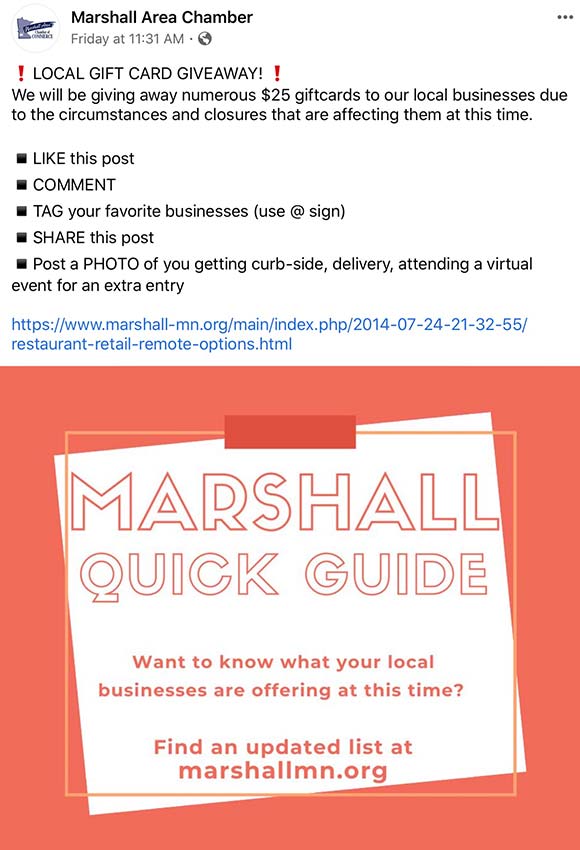 4. Livestream on Facebook, YouTube, and LinkedIn
Live video is a fun way to interact with your audience and show some faces behind your brand. It's your chance to give viewers a sense of community. You share your story, then respond to questions in real-time. Use livestreams to:
Tell a story about your keynote speakers or founders
Announce your countdown giveaway winners
Direct fans to select sign-up pages
5. Create a Daily or Hourly Giveaway During Your Event
Few of your fans will stay in their seats during your whole event. So, add a bit of excitement to keep them on their toes. Hosting a giveaway during your event gives you more ways to connect with your audience. Share relevant updates on your social channels and landing page to collect entries. Then, announce winners while streaming live.
Dog Saver points out a top reason why people don't adopt dogs—a lack of time. Then they suggest that now is a perfect time. You can join their virtual event to meet their pups, ask your questions, and enter an hourly giveaway.
Virtual Event Best Practices
The world is reeling right now. But, large enterprises don't quit marketing and neither should you. Instead, look for creative ways to engage your audience with virtual events. Use the right combination of tools and promotions to deliver a consistent message. Whether your brand is funny or snarky, it's a good time to share your human side. If you're hosting your first remote event, then consider:
Choosing a host who is quick on their feet to account for technical glitches and other minor problems that delay parts of your event.
Hiring an online community manager to organize and mediate your channels to ensure everyone has a pleasant experience.
Aiming for interactive everything. Use a mixture of animation, video, and real-time call-outs to engage your audience.
Adding a call-to-action in all your promotions that leave your readers wanting to sign-up for your virtual event.
Pass Out Your Event Swag With a Woobox Giveaway
Do you need a quiz to assess your customer's needs right now? Perhaps, you want to develop a countdown giveaway that leads up to your virtual event? Our team helps you put your plan into action. Please contact Woobox support with your questions. We're available from 8 am to 5 pm PST, Monday through Friday at 1-360-450-5200 and support@woobox.com.