Are you using polls to grow your business? If you haven't included polls in your marketing strategy yet, your business could be missing out on one of the most conversational tactics available.
Choosing the right poll ideas can help at every stage of the buyer's journey. From spreading awareness to guiding the decision-making process, marketing polls can help your company drive more leads into your sales funnel. Once prospective clients are aware of your business, you can turn them into paying customers.
Poll Ideas
With good poll ideas, you can bring in clients during the awareness, consideration, and decision stage of the buying process. Other than helping you conduct market research, polls can also be a fun, interactive way for clients to learn about your business. Through the right survey, your clients can give you feedback and spread the word about what your company has to offer.
Awareness
The awareness stage of the buyer's journey involves figuring out the buyer's opportunities and challenges. You need to look at poll question ideas surrounding what the buyer's consequences are for not taking action. How do buyers learn more about satisfying their goals and how do they describe the goal?
Consideration
In the consideration stage of the buyer's journey, the consumer has already identified the challenge or problem they want to address. Now, they need to determine which methods, products, or techniques will help them solve their problem.
During this stage, you'll want to consider how buyers educate themselves about different categories. What is their understanding of the various pros and cons? More importantly, how do your buyers decide which option is right for them?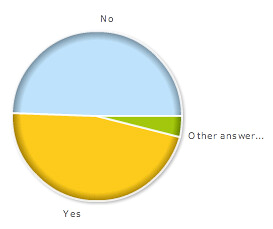 Decision
The final step of the buyer's process is the decision stage. During this phase, buyers know what their problem is and the solution they want. The only question is which product or service they will use to meet their needs.
When consumers reach this stage, you should consider what the buyer likes about your offerings as well as what they dislike. Come up with poll question ideas concerning what expectations the buyer has, who is involved in the decision process, and what concerns the buyer has about your product or service. Beyond simply purchasing your product, your research should consider any other preparations buyers have to make before purchasing from you.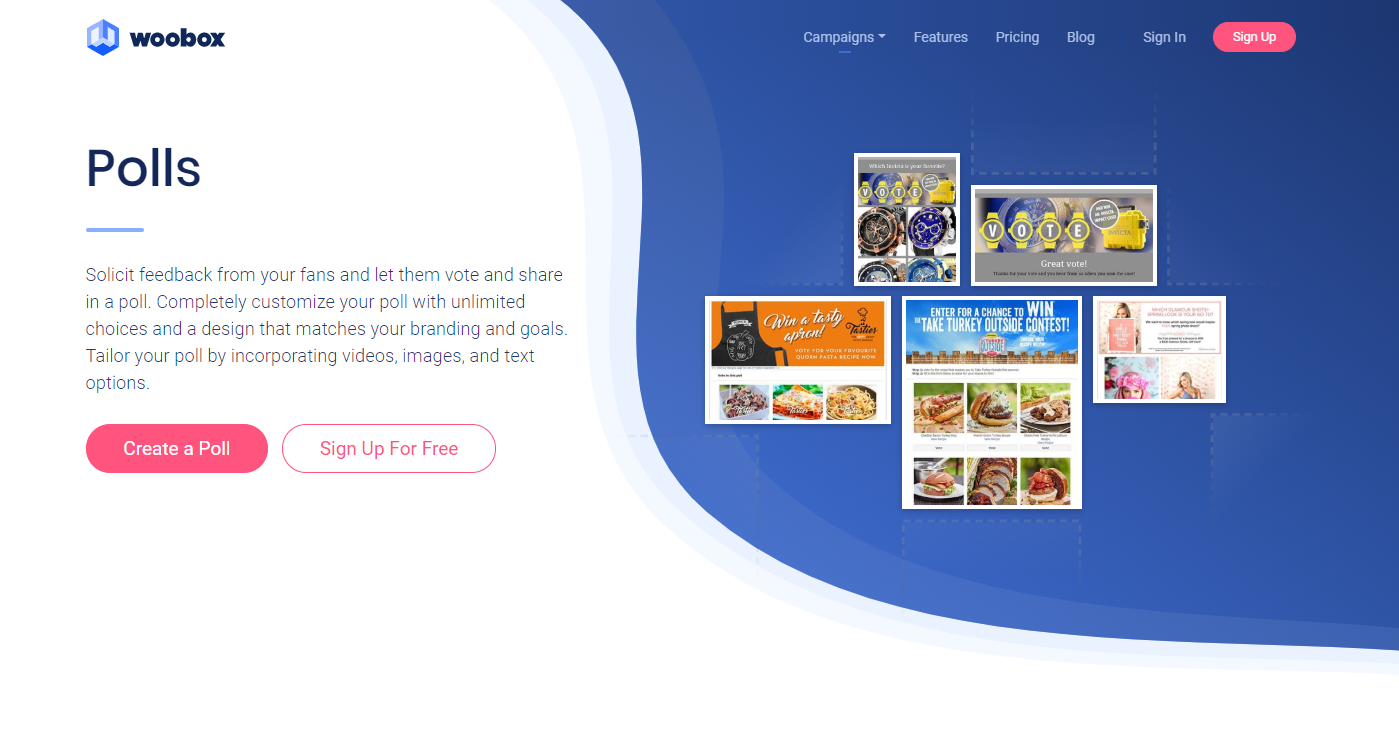 Top 5 Poll Ideas & Strategies
Every company is different, so you need a marketing strategy to match your unique business. If you need poll options for your company or business, consider the following five ideas. (These strategies work for the majority of companies and they can be further customized to match your specific needs.)
1. Encourage Audience Engagement
Do you want to get your audience excited about your brand? Use a simple 'A' or 'B' question poll to encourage audience engagement and participation around a fun or popular topic that has a clear connection to your brand or business. These kinds of polls allow you to interact directly with your audience and they make customers feel like they have a one-on-one relationship with the business that goes beyond pushing a sale. This can have a major impact on loyalty to your brand.
2. Increase Awareness
Creative polls can help spread awareness about your brand. Any simple, fun poll can get both old and new viewers engaged. Encourage them to share the poll online as a way to attract even more attention.
Some companies include hashtags with their polls to help people to find and share them. Showing the survey's results can also encourage users to post about it on their own social profiles. Your viewers will enjoy seeing the outcomes and they can even influence the results by inviting friends to take part.
3. Use Polls to Educate Customers
During the awareness and consideration stages of the buyer's process, customer education is crucial to your success. People can't buy your products if they don't know the products exist. Likewise, customers have to know the benefits of your products to know why they should use your company over a competitor.
One of the cleverest poll ideas is to use them as a way to inform customers about new products, promotions, and current deals. You can slip in questions about whether they are aware of various product benefits.
Plus, each share of your online survey helps to spread the word and educate other clients.
4. Learn About Your Audience
Polls are more than one-way educational streets for your prospective customers. They also help your business learn more about your current and potential customers.
You can't plan a good marketing strategy if you don't know much about your target audience. Consider questions you could ask to gain a better understanding of their likes, dislikes, and other interests related to your product(s) or business.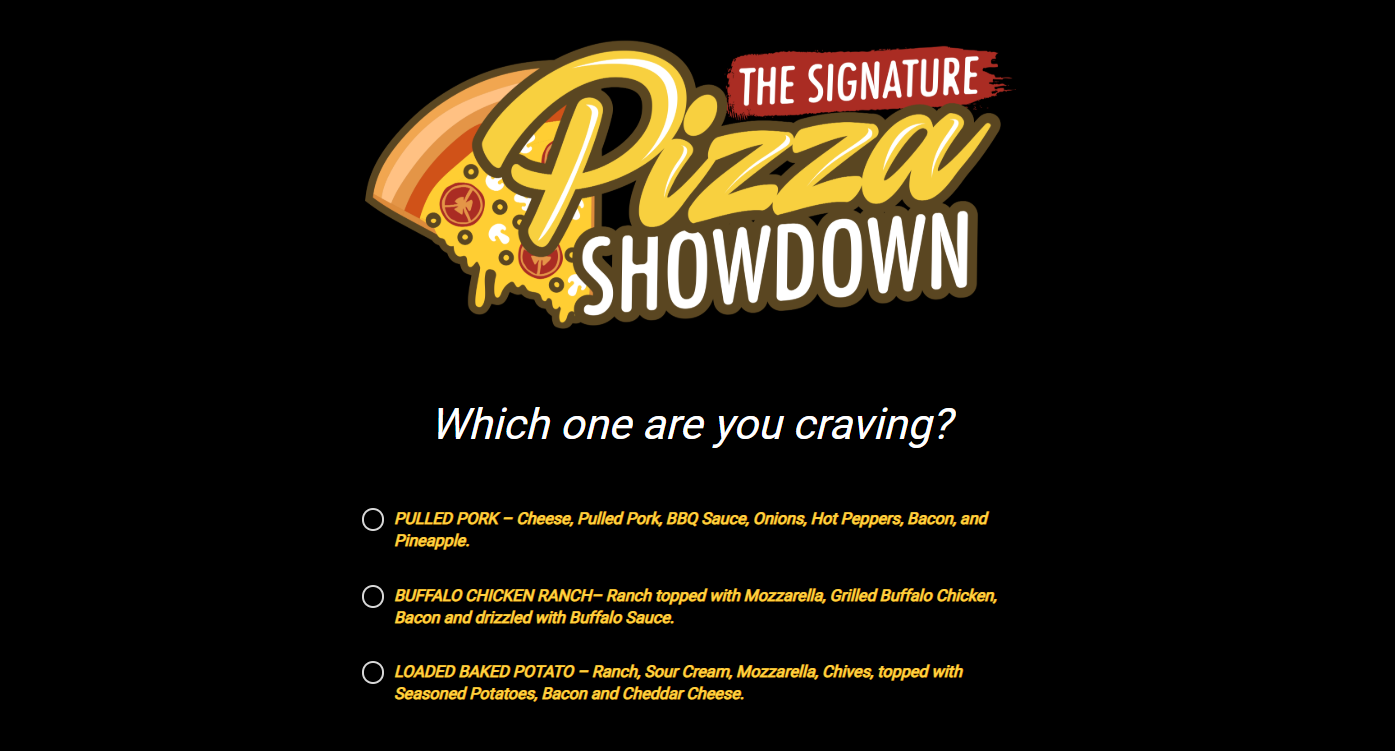 5. Use Polls to Entertain, Delight, and Get Feedback
Poll ideas don't always have to be serious and business-related marketing campaigns in search of more audience insights.
You can entertain your followers or make them laugh using funny, creative questions. When people are entertained by a company, it increases the positive feelings they have about your brand. If poll takers enjoyed taking a poll, they're also far more likely to share it.
When you use your polls for customer feedback, it helps your business in a variety of ways. These results and comments help you tailor your product, customer service, and other offerings. Asking for feedback also gives your clients an outlet to vent and get help, which helps boost your customer retention over the long term.
Woobox Polls Can Help You Build a Successful Marketing Strategy
With Woobox, you can quickly set up your favorite poll ideas online via Woobox auto-generated landing pages. After you customize your poll and choose the right brand elements, you're ready to go.
Polls impact potential customers at the awareness, consideration and decision stages of the buyer's journey.
Use fun or creative poll ideas to encourage audience engagement and learn about your customers.
You can encourage customers to spread brand awareness by sharing your polls online with their friends and family.
With Woobox Polls and other research surveys, your company will enjoy a better marketing strategy than ever before.
To learn more about different poll ideas and to get started on your new marketing plan, call Woobox at 360-450-5200 or email us at support@woobox.com. You can reach Woobox Support Monday to Friday from 8 a.m. to 5 p.m. PST.