Are you struggling to adjust to remote work? Facing another round of closures in your area? Searching for better ways to reach your audience? You're not alone. 2020 was a year of firsts for many small businesses.
Yet, companies of all sizes continue to surprise fans and innovate their way through the challenges, and you can too! Explore marketing ideas to stay connected and keep your followers in high spirits.
What Consumers Say About Being Online During COVID
Let's face it. At this point, we've all turned to digital platforms to stay connected to family and friends. People spend holidays on Zoom. Kids attend Google Meetings while parents collaborate in real-time on project management platforms.
To this end, a We Are Social and Hootsuite study asked consumers how digital helps them cope with COVID-19 restrictions. People said internet-connected technologies help them:
With children's education
Stay in touch with friends and family
Do my job
Keep kids entertained and engaged
With shopping
Get groceries
Improve mental health and well-being
Access doctors and healthcare
Keep fit and exercise
Enhance income and finances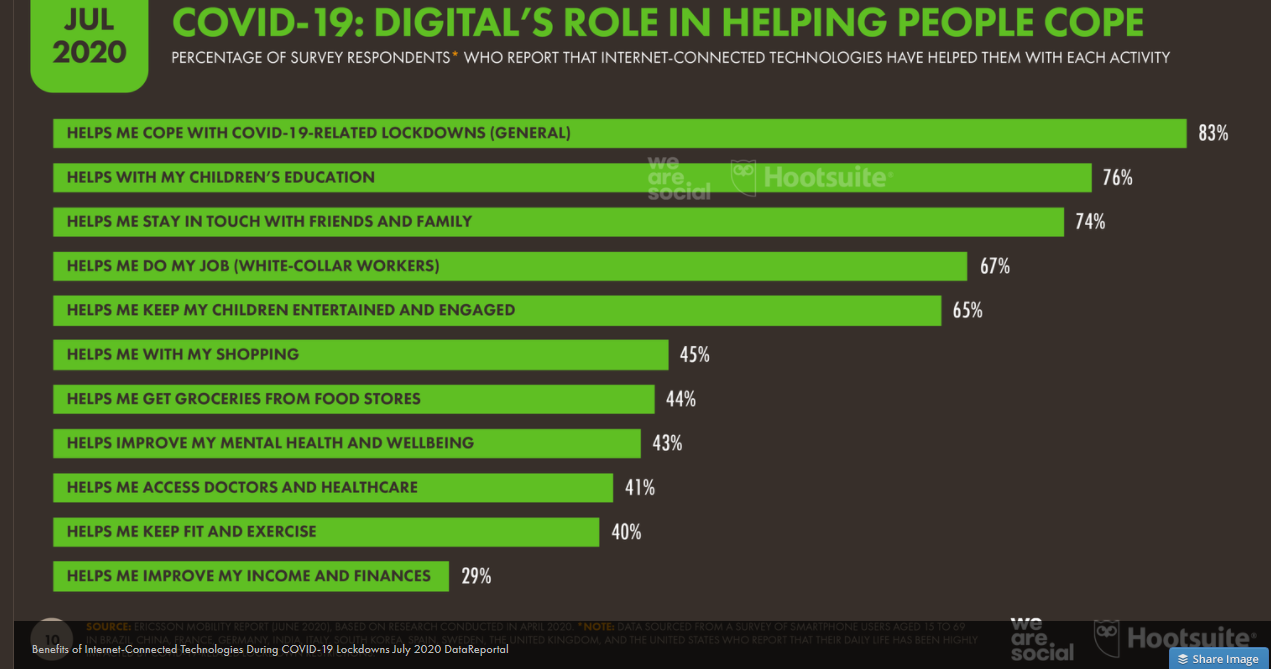 What Businesses Notice About Consumer Behavior
Have you noticed changes to your social media and website analytics? Although companies lost sales this year, customer behavior provides some bright points for brands to keep in mind. According to The CMO Survey:
79.1% saw greater customer appreciation for "attempts to do good."
58.8% found consumers were doing more online research before buying.
59.9% noticed an increase in brand-related customer reviews, blogging, and social media posts.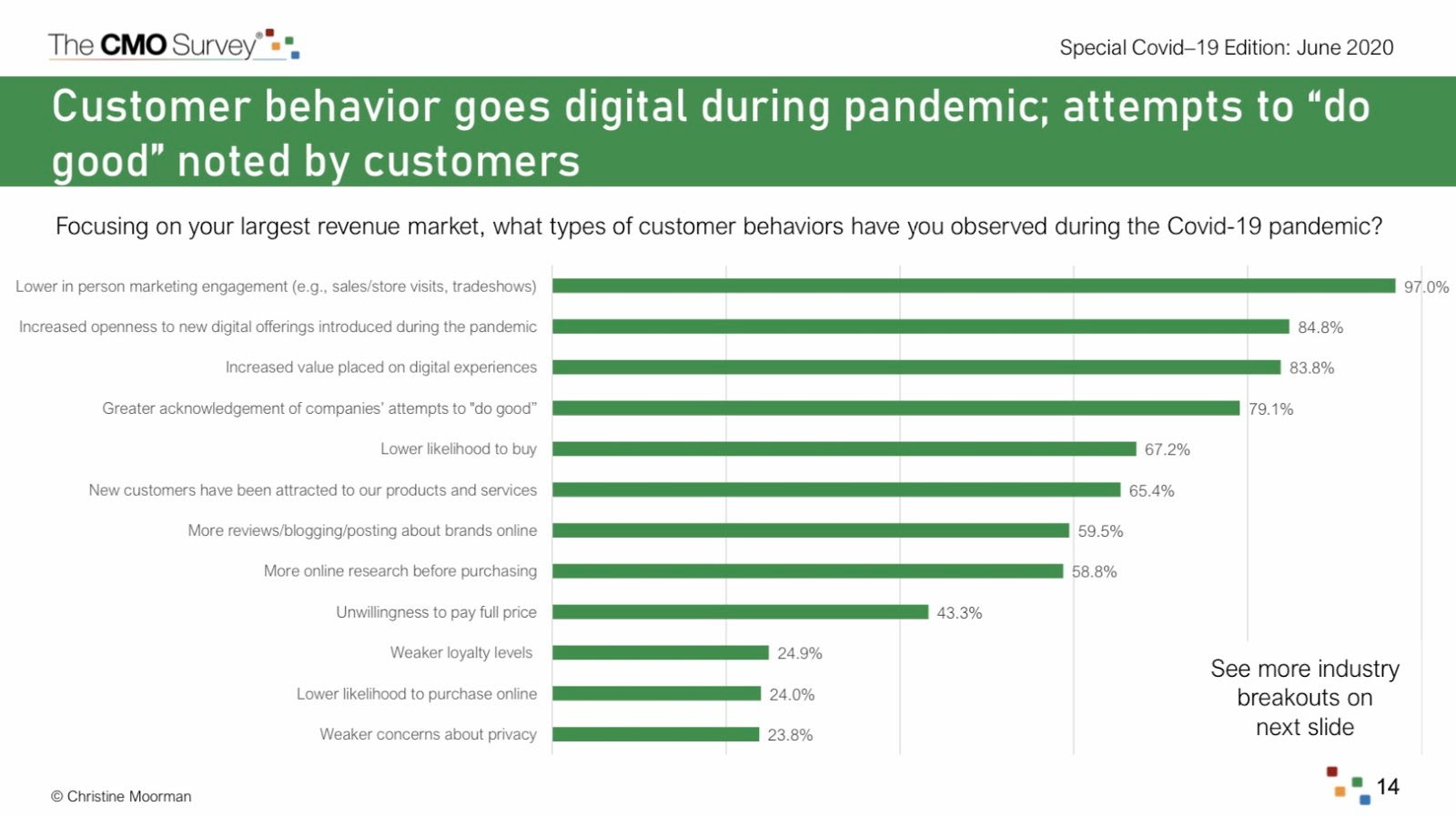 How Search Trends Affect Marketing Ideas
As people exchange out-of-home experiences for in-home activities, Google search trends show the popularity of various concepts and products. For example, along with breaking "search records for roller skates, kids books, and backyard games," Google's 2020 gift guide shows:
Searches for recipes doubled.
Home exercise equipment searches rose by 85%.
Searches for "how-to" articles are up by 22%.
Monitors, headsets, and microphones searches spiked by over 450%.
Searches for gaming consoles are up by 39%.
For marketers, search trends represent areas where you can double-down on your efforts to attract more shoppers to your website. If you're not in an industry with growth in 2020, consider partnering with other small businesses or adding trend-related content to better support your customers.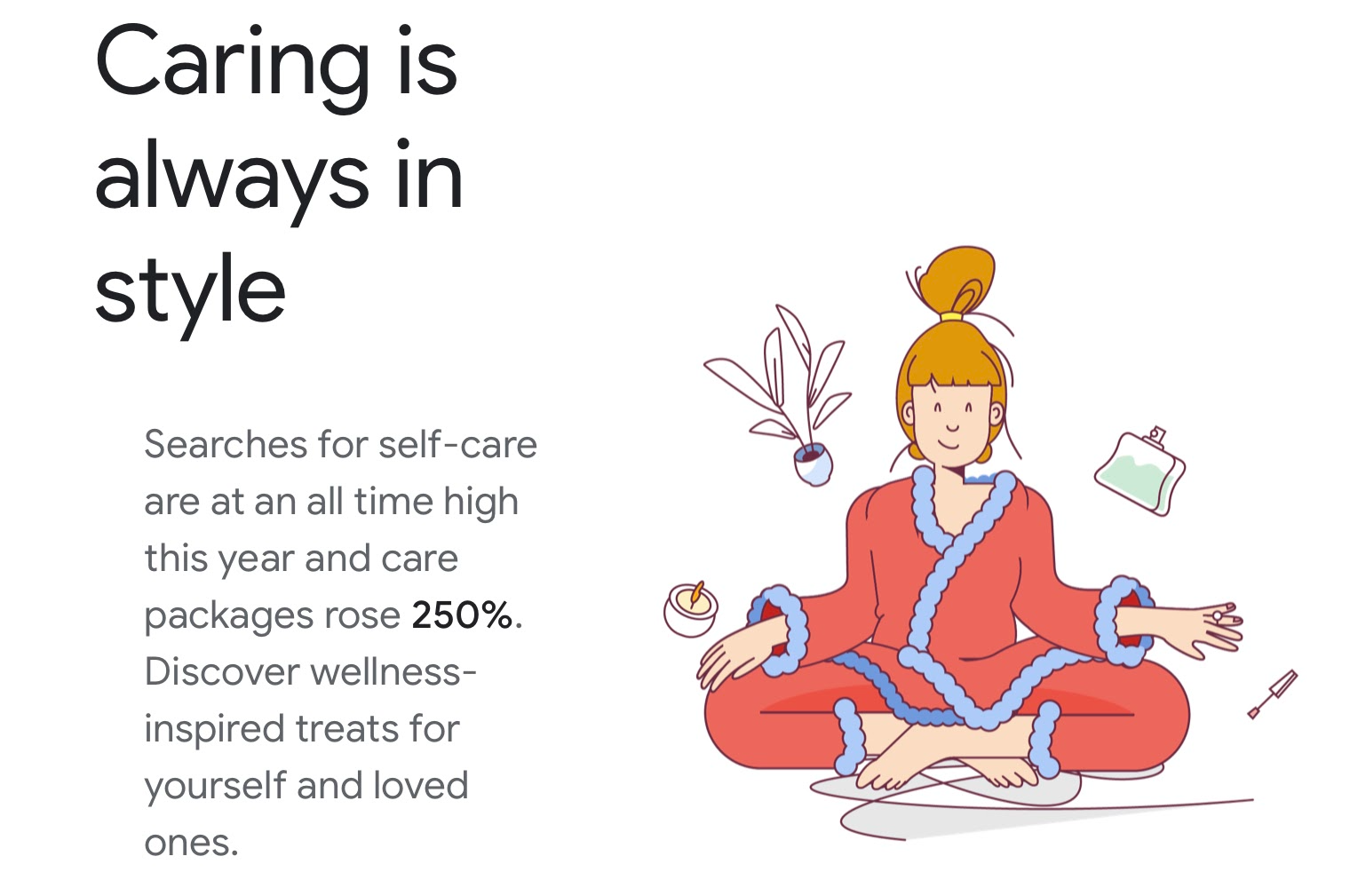 2021 Marketing Strategy: Address Consumer Behavior Changes
As pandemic-related behavior continues into the new year, how can brands capture attention and delight existing customers while attracting new leads? You can do this by focusing on providing excellent digital customer experiences and amplifying awareness efforts on social media.
The CMO survey finds "social media spending increased 74% to historic levels in the wake of Covid-19," suggesting efforts to reach customers must include a comprehensive social strategy.
Explore ways to reach your target audience with fun marketing ideas that account for current trends and shifting consumer behavior.
1. Deliver Educational Experiences
People increasingly use the internet for education. This includes coursework for school-aged children and adults in college. However, an expanding number of people are researching products more thoroughly online and seeking how-to articles to learn new skills.
Fuel your fan's desire for knowledge by using polls to determine their experience level, online learning pain points, and favorite topics. Examples of poll questions include:
If you could learn about any topic, which of these four would you choose?
Calling all painters! Which medium are you most familiar with?
What part of online learning do you like the least?
Have you attended a live webinar before?
If you could pick a time for a webinar, which time slot would you choose?
Once you have your research in hand, you can create a quiz as a lead gen tool to build your webinar subscriber list or email marketing database. After your fans take your quiz, you can enter them into your nurturing program to gently lead them towards your product by supplying other educational content.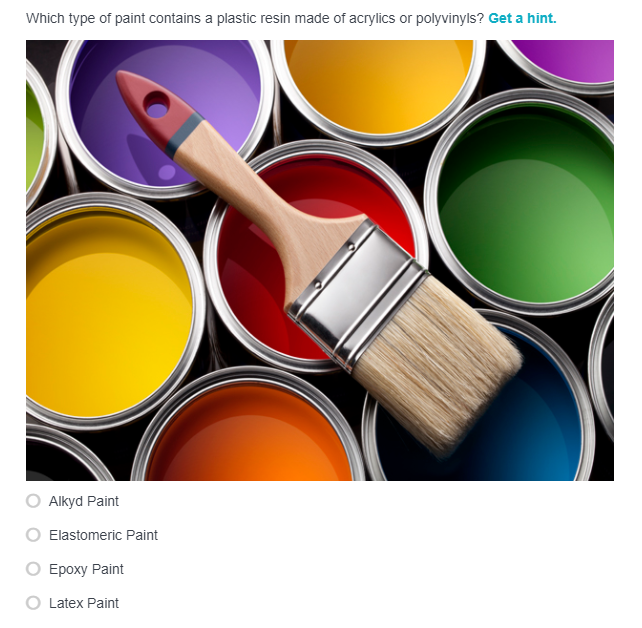 2. Help Customers Connect With Friends and Family
With few physical outlets for social interaction, online platforms help folks stay in touch. As a company, you can do the same. Both Facebook groups and Twitter chats help you build a community of fans while giving customers a way to connect with like-minded people.
You can also replicate in-person interactions by asking fans to share a photo or message of holiday inspiration and tag friends or family members. Get more eyes on your social media posts by including a photo gallery where people can vote on their favorite images.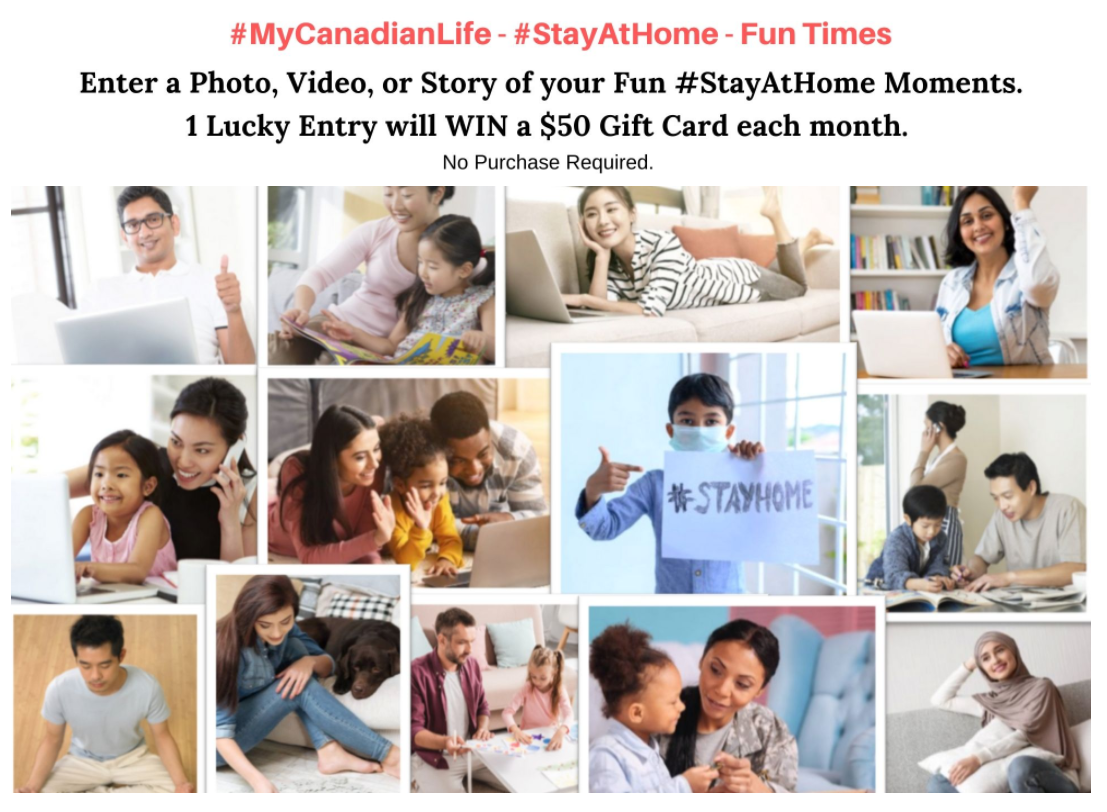 3. Support Customers Working From Home
All types of work-from-home (WFH) technologies saw a boost in sales and online searches. Design online resources offering remote work tips, solutions, and how-to articles. Plus, highlight ways your brand supports virtual workers. Help customers by:
Sharing brand and industry-related news and infotainment content
Hosting team-orientated giveaways with prizes for the whole crew
Creating an email series dedicating to helpful tips for remote work
Selecting giveaway prizes that help people do their jobs from home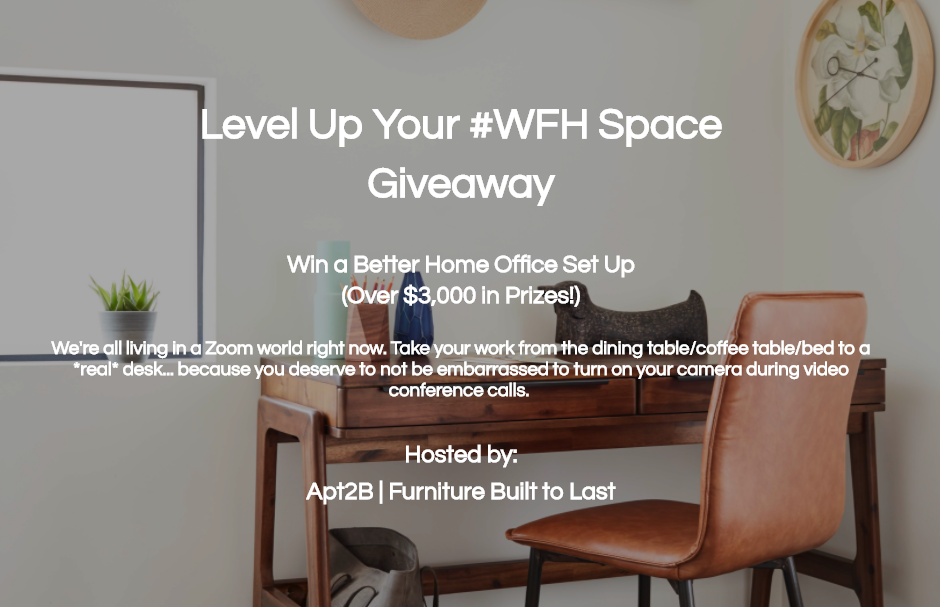 4. Reimagine Marketing Ideas to Include Families
2020 blurred the lines between work and home lives. Your target market isn't putting together a business case study from the office. Instead, they're researching while caring for family members. Earn trust and respect from consumers by designing content for caregivers and family members such as:
Downloadable coloring or activity pages
Creative contest ideas, like a coloring contest
COVID-19 website resource pages
In the example below, Circle Design Studio, a provider for business and high-end home design, incorporated a kid's coloring contest into their marketing efforts.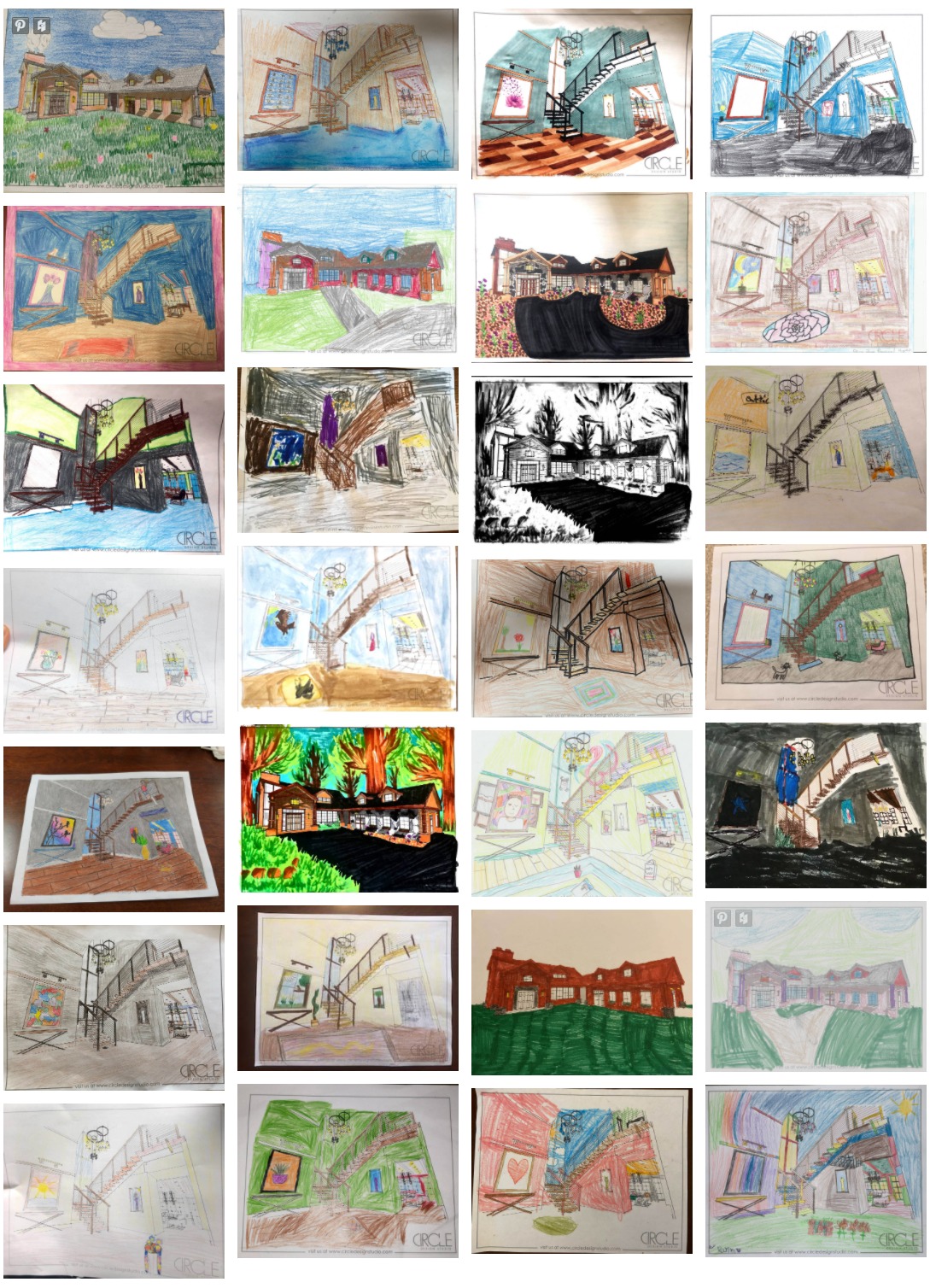 5. Create Interactive and Entertaining Shopping Experiences
From shopping for daily essentials to buying Christmas presents, digital platforms are a timesaver. With more fans shopping online, it's necessary to figure out how to deliver experiences similar to in-person shopping. To do this, you may want to consider:
Interactive product picker quizzes
Multiple prize giveaways of trial versions of your products
In-depth buying guides in exchange for an email address
Videos highlighting produce use cases or benefits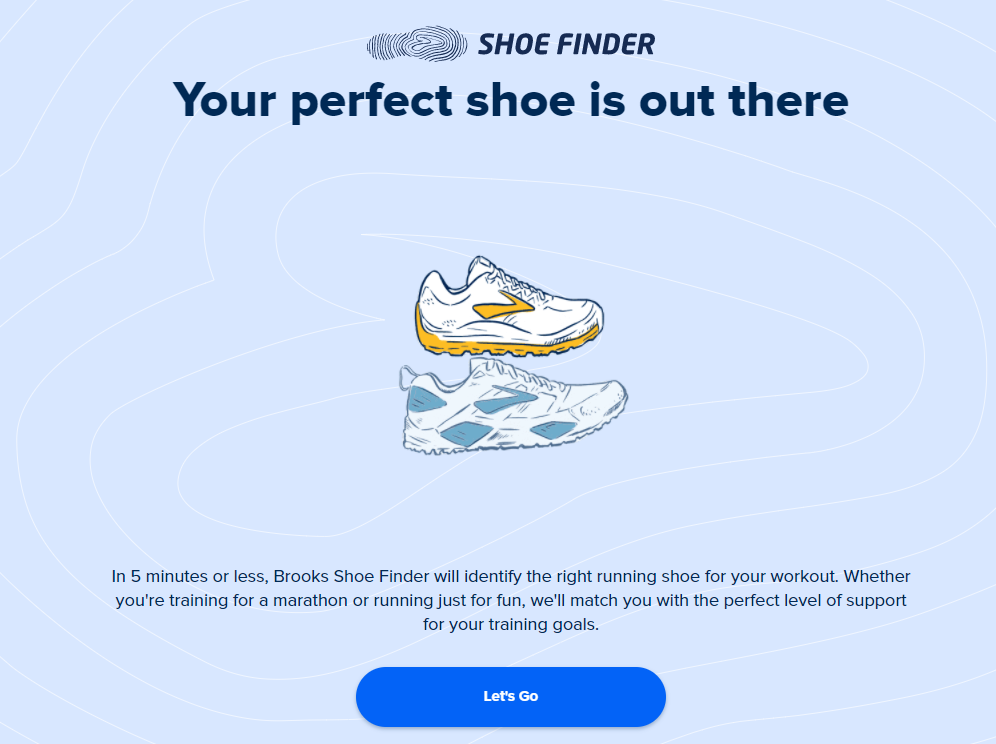 6. Share Ideas to Help Fans Shop for Groceries
The popularity of grocery delivery dramatically rose during COVID-19. Even if you're not a grocer, you can help people make their list every week. Use these industry-specific marketing ideas to help your customers shop for groceries:
Restaurant: Give a side dish recipe that goes well with a family-style main dish from your menu.
B2B brands: Create a fun post with fast and healthy mid-day snacks for WFH employees.
Beauty: Share a video showing how to turn grocery products into a homemade mask or hair treatment.
Of course, brands from every industry can offer gift cards to local grocery stores with a giveaway or instant win game.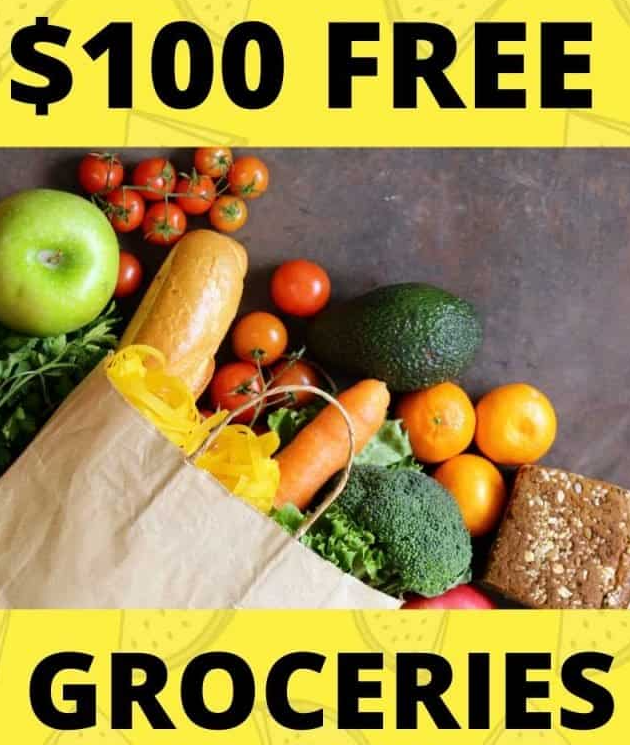 7. Address Mental Health and Wellbeing
After many months of COVID-19, brands are learning that they can't simply ignore the situation. Many created unique website pages to speak directly to the concerns and fears people have about the pandemic and its effect on lives.
Along with inspirational and helpful content on your website, it's crucial to add joy and comfort via email and social media. Great examples include:
Caption-this contests provide much-needed laughter.
Instant win games can deliver prizes to everyone who enters.
A social media challenge shines a light on physical and mental health concerns.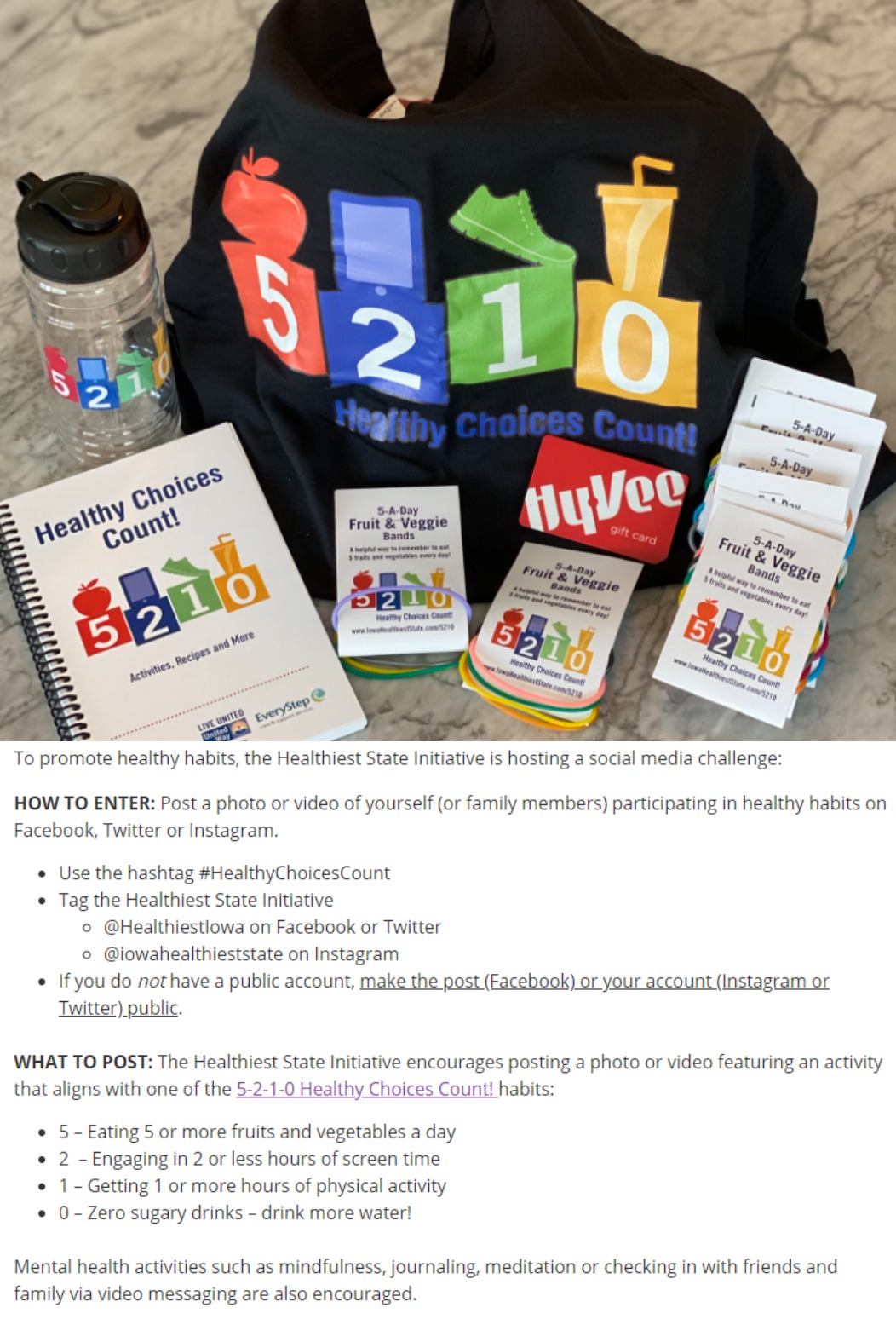 8. Celebrate Local Healthcare Workers
Share your appreciation of local healthcare workers and give your fans a chance to say thanks. Doing so earns you the goodwill of your community and serves as a source of inspiration for medical staff.
Create a campaign that honors healthcare workers by:
Asking social media fans to leave a message for healthcare workers
Hosting a giveaway where people can tag a local healthcare employee
Designing a poster based on thank-you notes from your audience
Raising money to fund a healthcare lunch or send care packages to your local hospital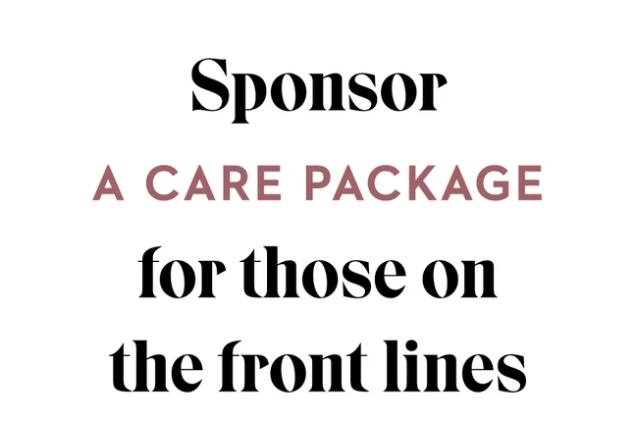 9. Help Fans Reach Their Exercise Goals
Staying fit is tough when gyms are closed. Although some businesses offer virtual sessions or on-demand classes, people are looking for extra support online. Health and fitness brands can encourage healthy activities at home by:
Developing a series of short videos that people working from home can do in just a few minutes
Holding weekly motivation sessions online so fans can chat about their goals and obstacles
Giving away small health food baskets or fitness tools with a monthly contest
Creating a series of quizzes to help people find new ways to work out at home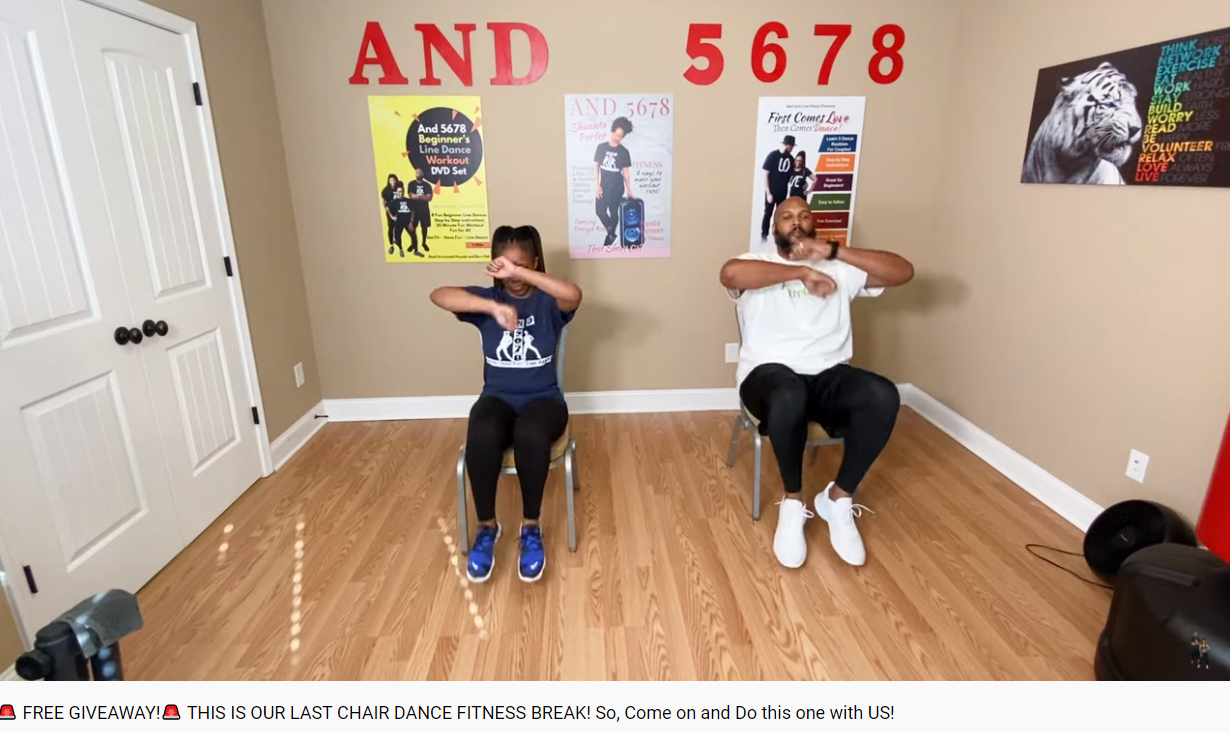 10. Provide Financial Tips and Support
The income and finances of your audience impact your sales, regardless of your industry. By providing resources to help out customers with a range of income woes, you can generate loyalty.
For instance, early in the pandemic, many phone companies provided customers with unlimited data at no extra charge. Other organizations added enterprise-level features to basic plans temporarily. And many showed their generosity by posting special giveaways and discount coupons throughout the year.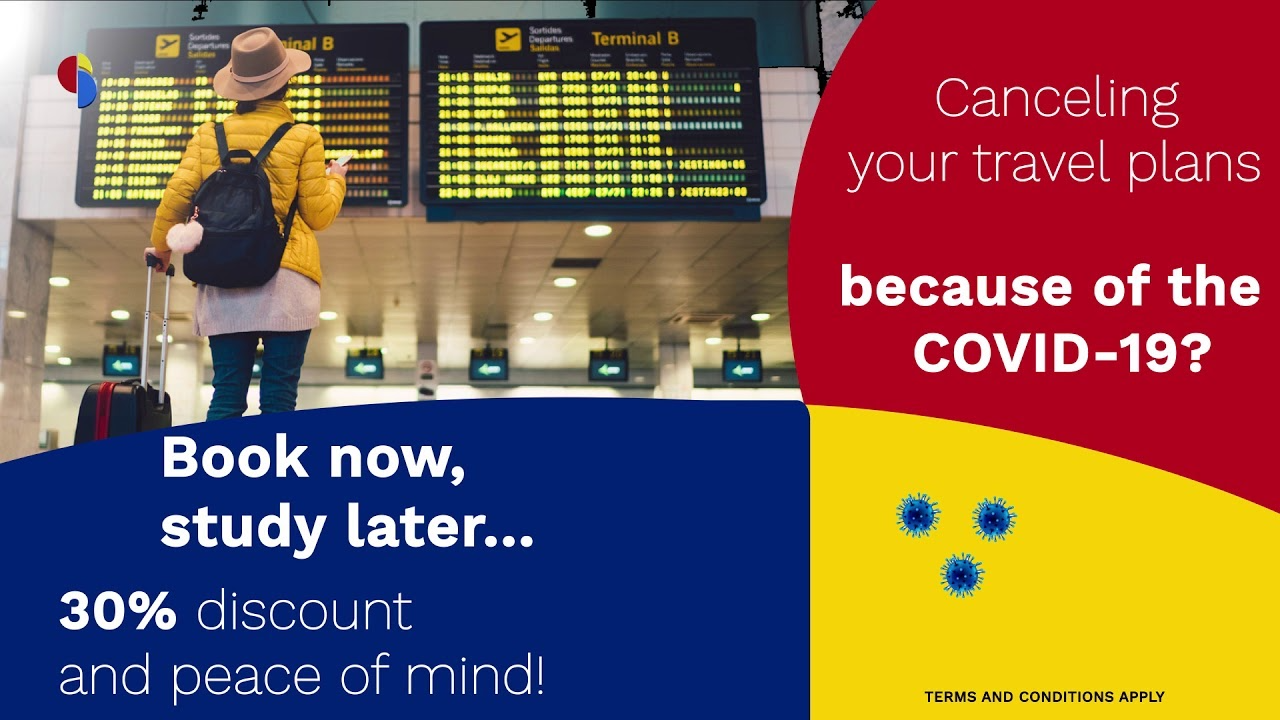 Develop Marketing Ideas That Reflect Consumer's Needs
With a shift to digital-everything, many current trends will continue into the new year. Your audience expects brands to deliver relevant content and add value to their lives. Keep your customers engaged by designing marketing ideas that inform, inspire, and support your audience.
Need help creating interactive experiences?
Do you want to add interactive marketing ideas without breaking your budget? Get help from our Woobox team by contacting us from 8 am to 5 pm PST, Monday through Friday at 1-360-450-5200, or emailing support@woobox.com.