It's no surprise that Coupons continue to be on of our most popular promotional tools – after all, coupons were our first app. Since then we've grown to include a much broader suite of promotional tools. There are a wide variety of uses for coupons, from free offers to loyalty rewards, to feel-good perks. Check out these 6 effective coupon strategies that have proven successful time and time again:
1) Let them Give You a Test Drive for Free.
The most popular coupon offer, by far, is the straight-up freebie. Who can say no when there are no strings attached (or very loose strings)? Offering free samples is a great way to introduce newbies to your product or service.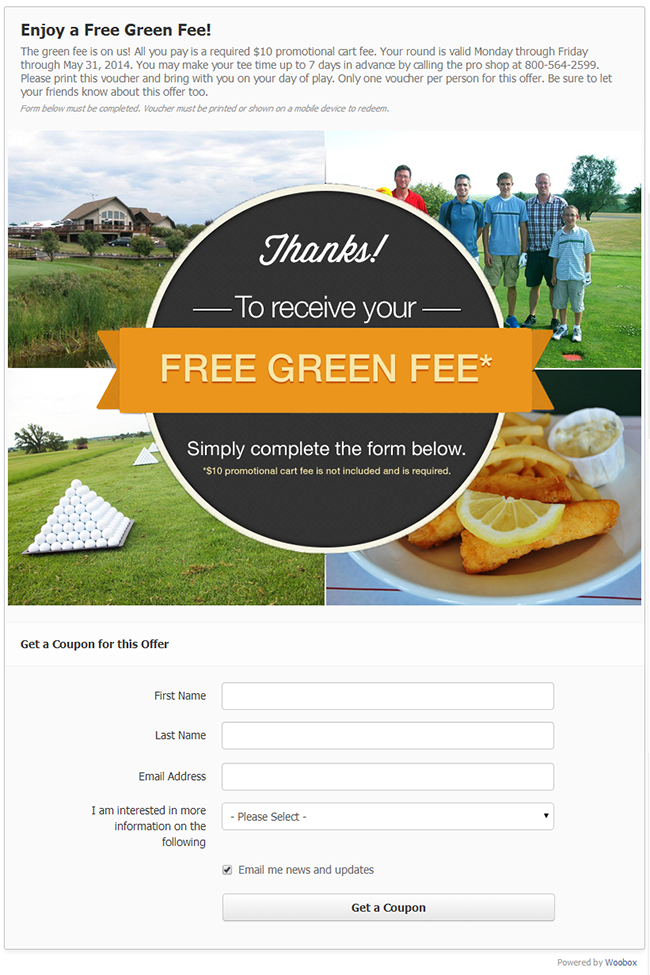 2) Reward Them for their Loyalty.
Offering a bonus discount or loyalty program is a proven to result in repeat customers. The example below may look like a straight-up freebie, but since you have to purchase a movie ticket to get to the concession stand it serves more as a reward for customers to attend Cinelux theater over the other theater options available to them.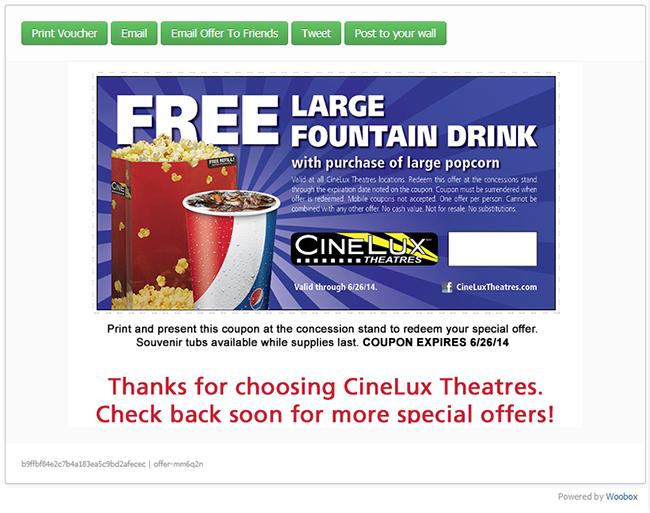 3) Fill Them With Warm Fuzzies
Sometimes building brand loyalty is more about aligning yourself with customers values than it is about the actual product or service. After all, if there are 5 options that are basically the same product, you can give your brand the competitive edge by adding a bit of warm and fuzzy – as long as it is genuine, your fans will appreciate it! Oricom Baby Care is sharing with their customers (via the example below) that they value the safety of children.
4) Encourage them to Introduce a Friend to Your Brand
Buy-One, Get One Free offers (or BOGOs as they are more commonly referred to) are a great way to encourage your fans to introduce your brand to a friend. For example, when planning a lunch date with a friend, they are more likely to choose Frontera Mex-Mex Grill over a competitor because they can get a free meal, thereby exposing a new set of potential customers for repeat business!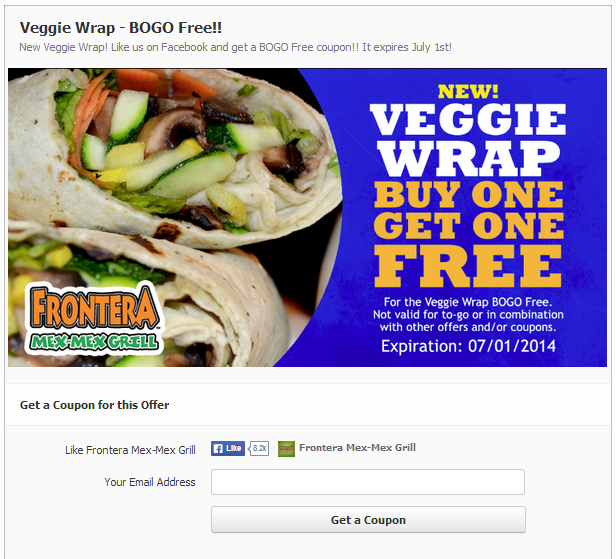 5) Offer up a Totally New and Unique Experience!
Some experiences are put onto the bucket list and then remain there for years and years. Use a coupon to give potential customers the nudge they need to jump out of the airplane or visit  foreign country, or in this example go parasailing!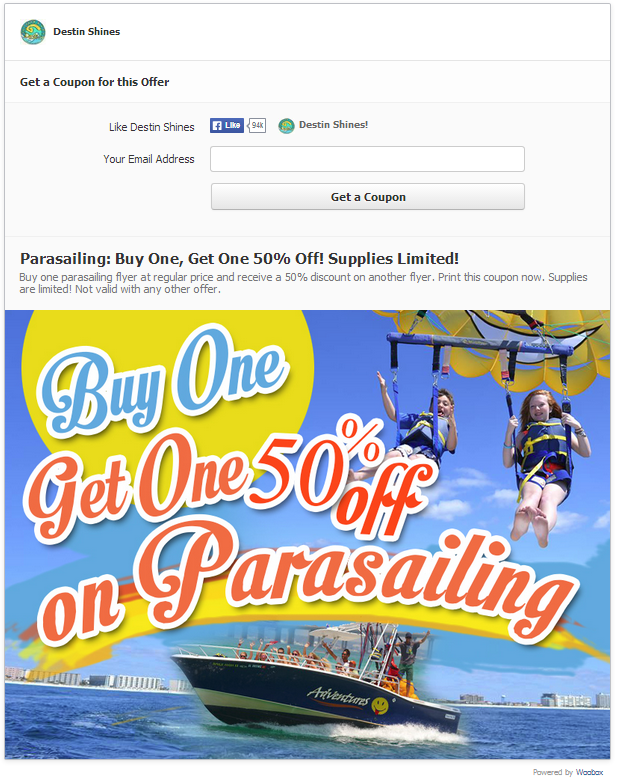 6) Use Coupons as an Incentive to Provide Feedback
Customer input – the good, the bad, and the ugly – is a valuable marketing tool for brands. Increase the number of responses you get in your next solicitation of feedback or survey by offering up a coupon to thank fans for their time.
For more tips on how to use coupons to drive sales, check out our post on Black Friday/Cyber Monday coupon tactics. You can apply those same ideas to any promotion or holiday!