Consumers have long flocked to activities that allow them to rest their minds after a long day of work. With the introduction of social media, people can scroll through their news feed at rapid speeds with minimal effort. But, people also jump online to interact, play a game, or connect with brands.
As consumer behavior adapts, so must our marketing campaigns. Recently Facebook introduced three new ad formats, including video polls, augmented reality ads, and playable ad formats. In doing so, Facebook aims to attract more users following two principles: invite and reward.
Although Facebook advertisements are a great way to expand your reach, you don't need to invest a ton of money in engaging your audience and attracting high-value leads. Instead, deliver interactive fun using Facebook polls, instant wins, and user-generated photo contests. Discover how these formats increase brand awareness and generate leads, then use these Facebook examples to design an interactive campaign.
Why Facebook Users Consume Interactive Media
Today's consumers want to engage with a brand on a deeper level and feel an emotional connection. They want a two-way conversation with a brand, not a series of advertisements. Plus, social media users balk at ads that interfere with how they use the platforms. Yet, as Forbes reports, the number of hours that people spend on digital video games continues to increase.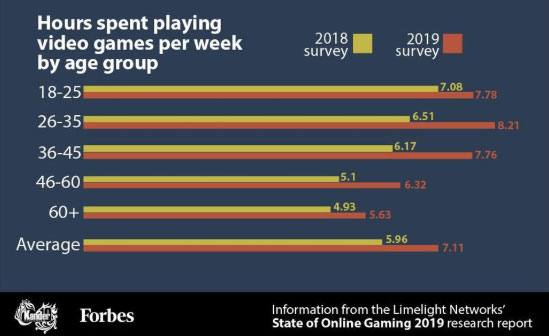 People use online games, like Bejeweled Blitz, as a way to relieve stress. Other activities, such as Words With Friends, provides a social experience. Advertisers take note of this behavior and alter their campaigns accordingly. For instance, Facebook's introduction of Instant Experience ads targets consumers who want to do more than scroll through photos. Take advantage of the desire for an interactive experience by adding engaging elements to your Facebook marketing campaigns.
How Interactive Facebook Contests Fit Your Goals
With billions of active users, Facebook continues to be a top-performing platform. That's why 90 million brands leverage Facebook business pages. When you plan your campaign, it's essential to choose your objectives carefully.
While you can choose one or more business goals for your campaign, it's best to have one main purpose. Doing so provides a focus for your Facebook campaign and makes it easier to determine results. The two primary goals of Facebook contests and giveaways consist of:
Increasing brand awareness
Generating leads
Goal: Increase Brand Awareness on Facebook
With more than seven million active advertisers on Facebook and a drop in organic reach, getting your campaign in your follower's newsfeed isn't easy. To get the most out of every Facebook post, it's crucial to keep brand visibility high. Do this by:
Customizing your Facebook contest landing pages and "not a winner" pages
Using consistent colors, taglines, logos, and images across campaigns
Showing your message early and clearly in your video or image
However, increasing brand awareness requires more than consistency. You also need to ask your followers to share your post, tag their friends, and engage with your content. Although Facebook rules forbid making specific requirements for entry into your contest, it certainly never hurts to ask. Ideas for increasing brand awareness on Facebook include:
Add social sharing buttons on your landing and "not a winner" pages
Allow entrants to participate in your instant win game after a designated amount of time
Thank followers who share your post by engaging on their page or profile
Goal: Generate Leads on Facebook
Getting more eyes on your Facebook posts and website is fantastic. But, if those views don't translate into leads or sales, then it's difficult to maintain your marketing team's excitement and motivation.
Fortunately, along with instant win games and Facebook contests, you can also run concurrent campaigns for lead generation. For instance, Woobox forms, user-generated content, and landing page features help you:
Sign-up newsletter subscribers with a lead gen form
Develop trust with social proof in your posts and visuals
Share an ongoing promotion by pinning it to the top of your page
Facebook Instant Wins Boost Brand Awareness
While Facebook giveaways and contests continue to deliver a high return on investment, it's essential to mix your marketing campaign up. Facebook instant win games feed on the need for instant gratification.
By giving your followers one or more opportunities to engage, you'll increase brand awareness and satisfy Facebook fans. Check out the following examples for ideas to use in your next instant win campaign.
1. Encourage Sharing With an Instant Win Game
Country Racing Victoria delivers a fun and interactive instant win game with its Pass the Parcel game. The format encourages entries with a chance to win automatically. But, it also increases brand awareness by asking the entrant to share the game, so their friend has a chance to win. Asking your audience to give an entry to a friend or to share your post can boost your brand's visibility.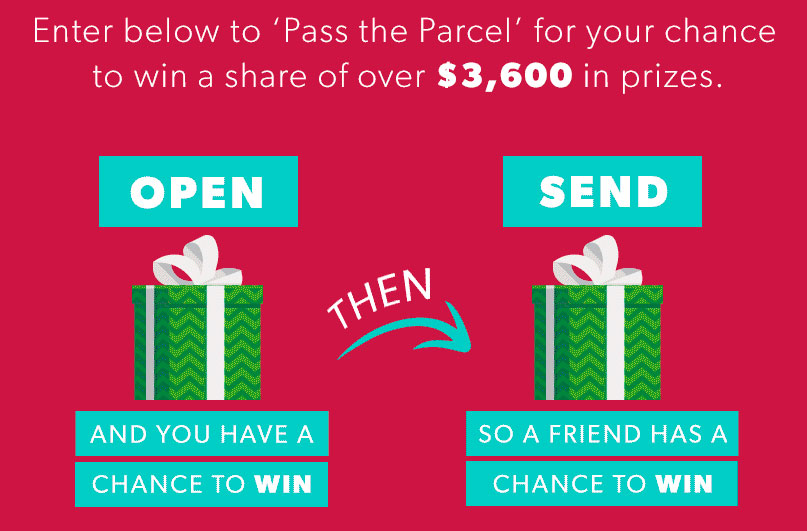 2. Spin to Win for Extra Interactive Fun
Since 1982, more than 7,000 Wheel of Fortune episodes have been filmed. With a spin to win game, you provide your fans with an easy and fun way to engage with your brand. Plus, you can customize your wheel to boost brand awareness, as Global Lyme Alliance did in the example below.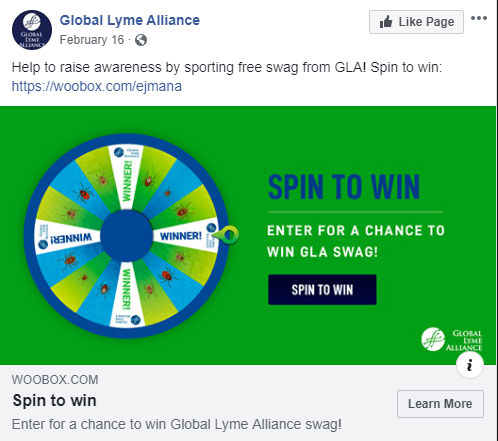 3. Collect Emails With an Instant Win Game
Belvita uses an instant win contest to generate engagement while also capturing leads. To play the instant win game, users must submit their email address then get a chance to win. By adding this extra step, your instant win game does double duty towards reaching your goals.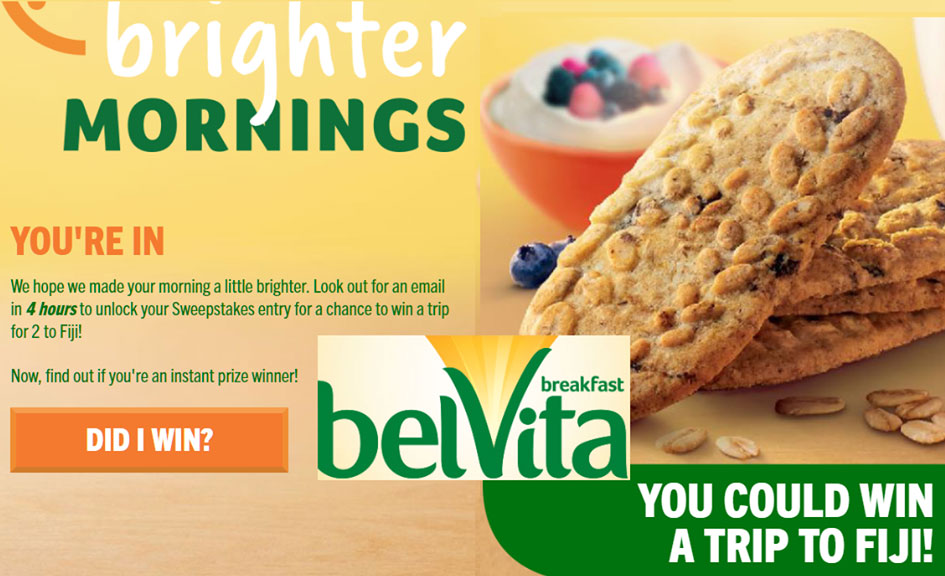 Facebook Photo Contests Satisfy Desire for Social Proof
Social proof is critical for companies who want to increase brand awareness, boost credibility, and generate more leads. Facebook photo contests and giveaways that use galleries help provide social proof with an interactive element.
There are three ways to get the most from your Facebook photo contests:
Allow followers to choose the platform of their choice
Devise a captivating headline, then ask a question
Include a photo gallery so users can see social proof
4. Invite Facebook Fans to Join a Group of Their Peers
Berricle entices fans by appealing to their desire to "be part of the beautiful story." The company recognizes that its followers use a variety of social platforms and gives users several options for uploading their photo. Plus, Facebook fans can add a caption to their photos, which gives the brand extra social proof to use in later campaigns.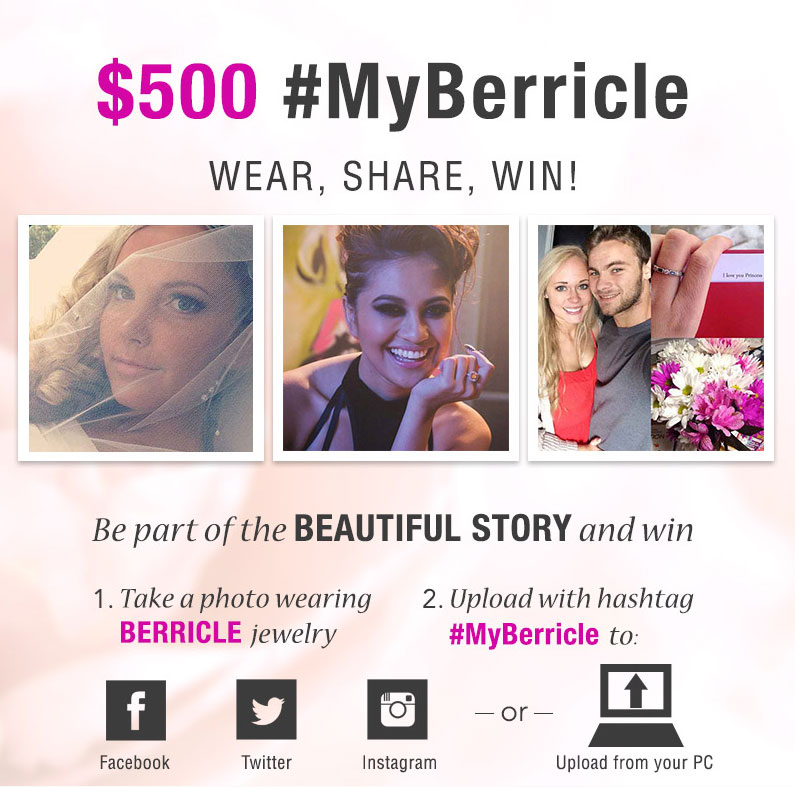 5. Place Social Proof in Front of Your Audience
Facebook fans aren't always willing to share photos without seeing images from their peers first. In the following contest, the company gives users the option to view the gallery before entering the giveaway.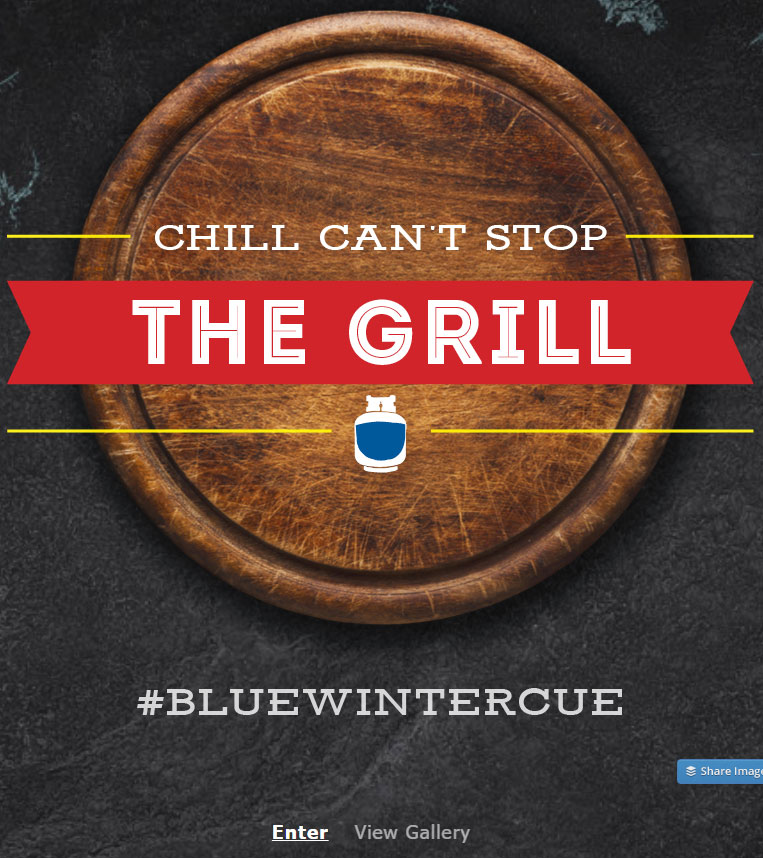 Facebook Polls Engage Users and Increase Organic Reach
Polls and galleries give your Facebook fans a way to share and vote on their favorite content. Your Facebook polls also direct your audience towards other content and CTA's. By delivering extra value and getting your fans emotionally invested, they're more likely to share, comment, and vote.
6. Photo Contests With a Clear Message
A succinct headline, thought-provoking question, and compelling images capture the attention of viewers. By adding commentary about your photos, you provide context that aids Facebook users in voting.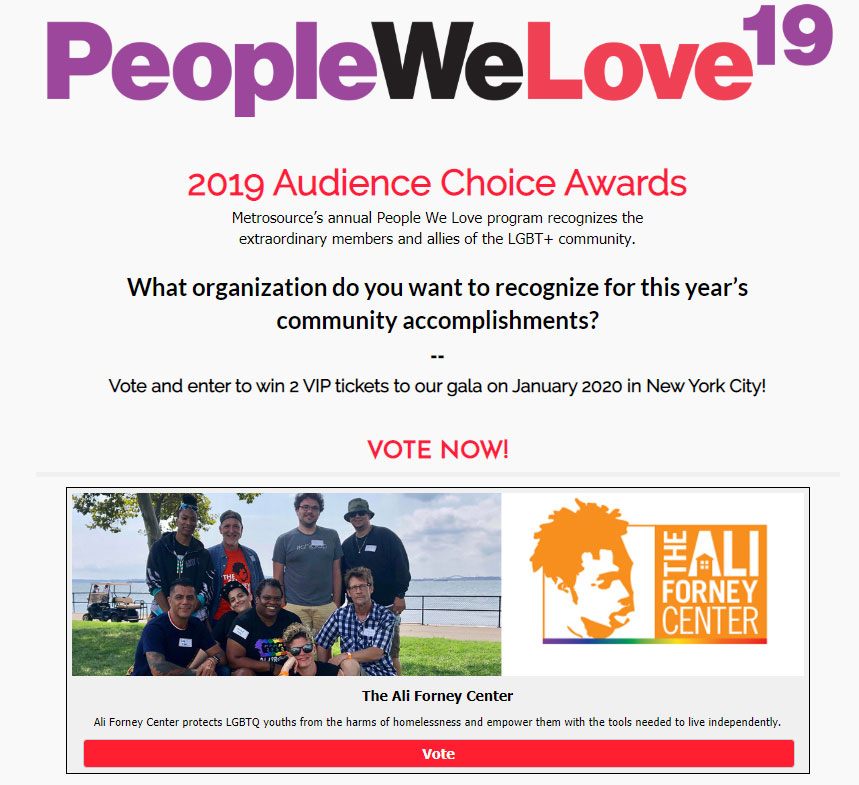 7. Engage Users With Extra Information
Along with engaging Facebook users, you can also add extra value by providing a blog post about your gallery options. The PA Organization for Watersheds and Rivers refers Facebook fans to their website to learn more about the nominees. Transparency builds credibility while increasing site traffic.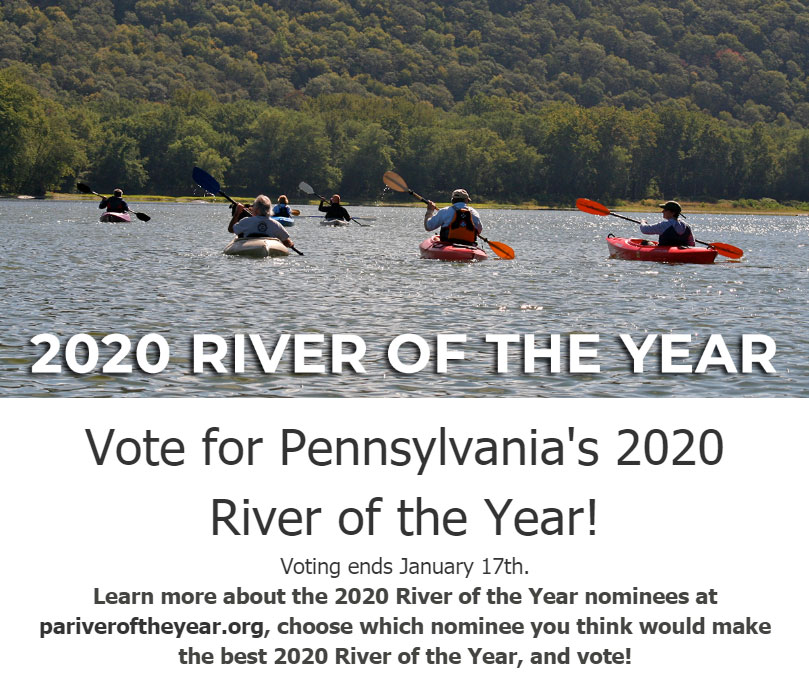 8. Promote After Your Poll Ends
See how this company turned a Facebook poll and gallery voting session into a Q&A with the winner in a blog post? This addition further promotes the contest and provides different ways for the winner (plus their friends and fans) to share even more branded content.

Facebook Quizzes and Games to Delight Your Audience
One of the best ways to increase brand awareness and generate leads is to keep your marketing campaigns fresh. Along with your Facebook giveaways and contests, consider adding quizzes and games. Both allow you to stay on brand by customizing your images, messages, and style.
9. Create a Custom Facebook Game
With Woobox, you're not limited when it comes to Facebook giveaways and games. The Oregon BottleDrop campaign gives their family-orientated crowd a printable game. The CTA at the top (Print – Fill Out – Enjoy) is simple, while the buttons below the image allow users to follow the company on various social channels.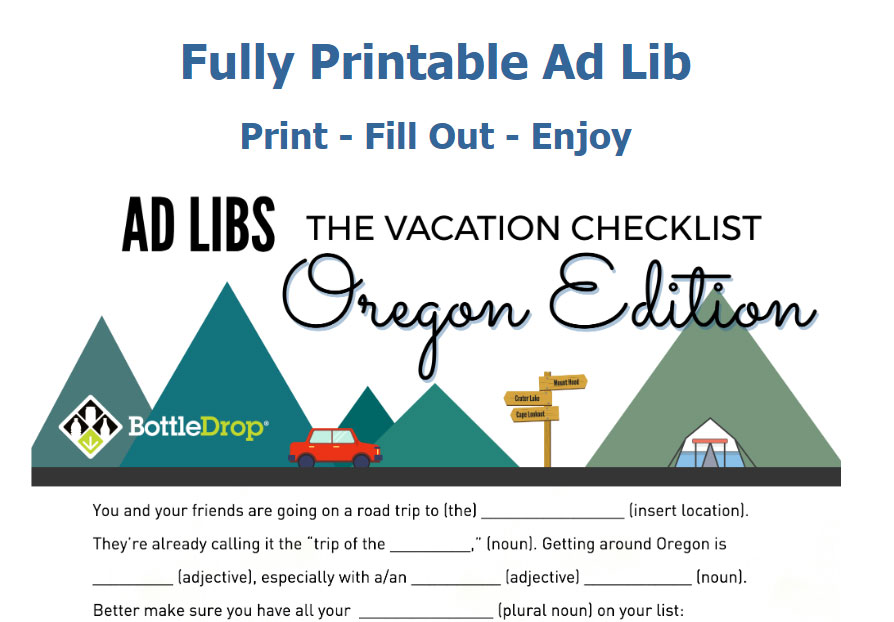 10. Add a Quiz to Your Facebook Tabs
Along with sharing your Facebook quiz, you can also place it under your Facebook tabs. Doing so allows users to share your quiz again and again. Wild Republic's bright and fun quiz is consistent with its brand image and easy to share across Facebook, Twitter, and Pinterest.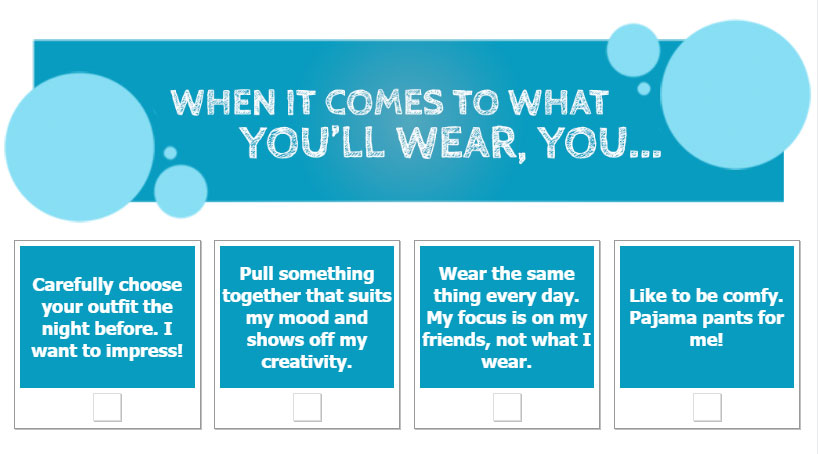 Design Interactive Facebook Contests Without Paying for Advertising
Stay on top of changing consumer behavior by adding interactive Facebook contests to your marketing repertoire. Instant win games, quizzes, polls, and user-generated photo contests engage followers while attracting new fans. Mix up your Facebook marketing campaign with exciting ideas designed to help you reach your goals.
Need Help Creating An Interactive Facebook Marketing Campaign?
If you need help setting up your next interactive Facebook campaign, then Woobox Support is available from 8 am to 5 pm PST, Monday through Friday at 1-360-450-5200 and support@woobox.com.