Your contest is over. So now what happens? Can you keep your new followers after a giveaway ends? Or get even better results with your next sweepstakes? The steps you take after a promotion impact your relationships with fans and the success of future giveaways.
A post-campaign analysis (PCA) goes beyond measuring your social media contest statistics. It helps you develop insights about your traffic, entries, and shares. Plus, it sets the stage to connect with leads when your promotion is still fresh in their minds.
Since generating leads is a "top priority" for marketers, it makes sense to measure the effectiveness of your marketing strategies. Learn how to evaluate and summarize your campaign's performance while optimizing your post-contest communication methods.
Take These Steps After Your Giveaway Ends
Once a giveaway is over, many people contact the winner and make a final announcement. However, followers usually still see your social media sweepstakes posts and even interact with your contest landing page. Keep the enthusiasm and momentum going after your contest ends by following this quick list of steps.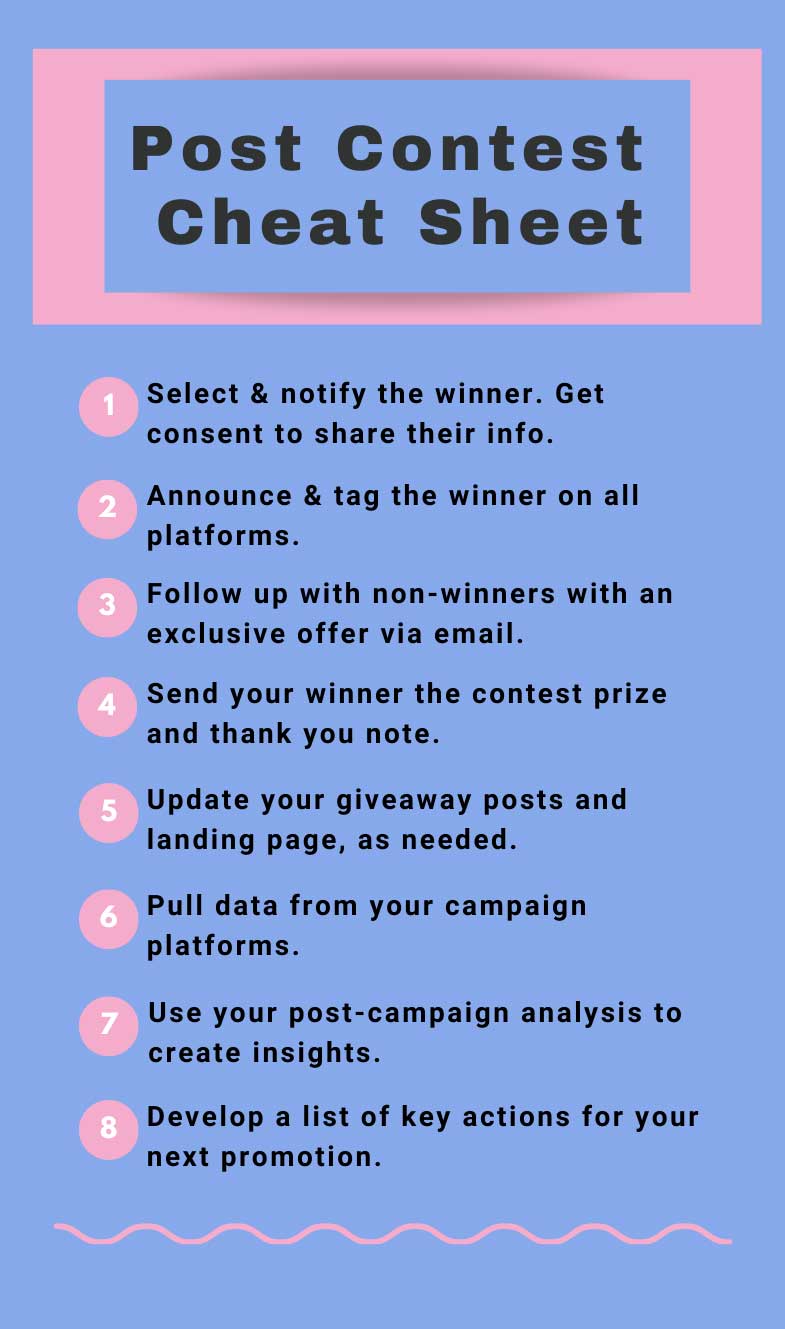 Why Complete a Post Campaign Analysis?
Your digital marketing promotions provide tons of data that you can use to inform your strategy, product development, and messaging tactics. Although you create campaign-specific goals, nearly every effort provides:
Insights into your customer demographics and psychographics
Data about new pain points or unrealized product benefits
Plenty of prospects to further qualify and add to your list
User-generated content for use in future promotions
Access to new leads where your brand is top of mind
Time-strapped marketers may run the numbers, develop a few insights, and call it a day. But, by doing so, you're leaving money on the table. You have an opportunity to build on your promotions and use the data to design better campaigns and relationships.
Essential Elements of a Post Campaign Analysis
Before hosting a contest, you set your key performance indicators (KPIs). Now you'll compare your goals to outcomes. A post-campaign analysis consists of compiling data and developing insights. You'll learn about contest sentiment, campaign impressions, and how your giveaway influenced online conversations. To reach conclusions, explore:
How the results support your original plan and goals
Areas of success and places where you didn't hit the mark
How various techniques and platforms stack up against others
Possible tweaks to improve upcoming giveaways
Review Campaign Results by Digital Touchpoint
During your promotions, you may use Facebook tracking pixels or platform-specific UTMs for highly-specific data. Make a list of all touchpoints from your content promotion plan. Then, use various tools to collect your information and turn it into a post-campaign report.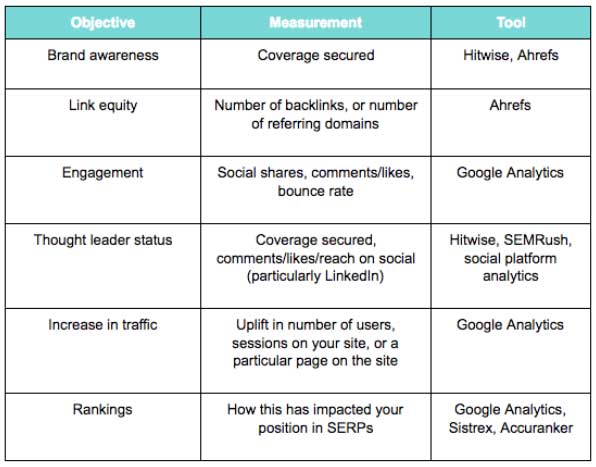 Email Marketing Analytics
Save time by exporting contest data from your email marketing platform. For instance, Woobox integrates with Mailchimp, Constant Contact, Zapier, AWeber, and Webhook. Next, examine the information to determine the open and click-through rate of promotional email sequences. Plus, look at how many new email subscriptions signups you've had and where those new subscriptions came from.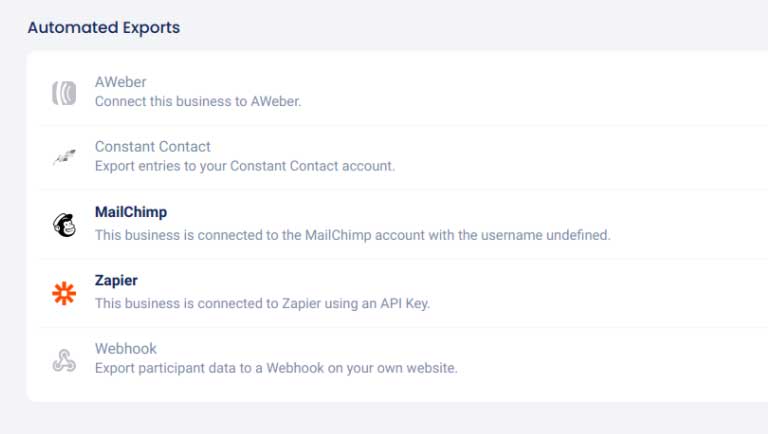 Social Media Data
When promoting your latest contest, you likely used a few social channels, including Facebook, LinkedIn, Instagram, Twitter, and Pinterest. Break down data and results by the platform to see where you had the most reach, entrants, and engagement. Consider also reviewing different campaign experiences, like polls and quizzes, to see how results differed per method. Don't forget to take note of your top fans and save this information for later.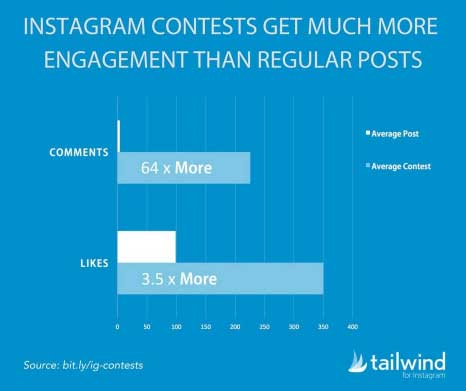 Contest Landing Pages
Landing pages allow you to collect information like SMS or email newsletter signups while getting contest entries. Your giveaway uses one or more landing pages, and people access them before, during, and after the contest, so it's vital to appraise each one separately. For instance, check out your:
Pre-start page
Entry landing page
Post entry landing page
FanGate page
Contest ended page
Contest Platform Data
With Woobox, you can export collected data like performance stats, entries, votes, and uploads. While it's important to review things like views and visits, you also want to look at your entries' quality. This is an excellent way to see how small adjustments, such as a difference in the wording of your contest rules, can provide better results.

Website, CRM, and Google Analytics
With UTM tracking codes, you can find out where your visitors came from (source), what specific post they interacted with (content), or particular promotion (campaign) they were interested in. Use your information to see how much traffic a poll or giveaway added to your campaign, how much time entrants spent on your website, and if any campaign-related materials caught their eyes.
In-Store or Event Channels
Many marketers also combine a digital contest with in-store promotions or a virtual event. Perhaps you offered a giveaway entry for every in-store purchase or used a kiosk for fast contest signups. Find out if your event attendees or store visitors interacted with your brand on other channels, like following you on social media.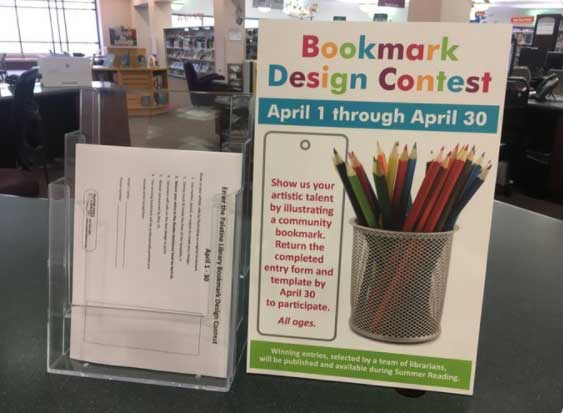 Social Intelligence Information
Social listening and monitoring give you data about how your campaign was perceived, and it's "the number one tactic used by marketers," according to HubSpot. Social intelligence shows if sentiment improved after promotional activities and gives information about fan demographics. Discover what people said about your brand, contest, or campaign online. Evaluate:
The volume of tagged and untagged mentions
Potential reach from user mentions
News, blogger, or influencer coverage
Overall audience sentiment
Develop Insights to Optimize Your Marketing Campaigns
Look for ways you can improve your next campaign using what you learned from your recent campaign. This may require minor adjustments to your marketing campaign strategy or a complete overhaul of your landing page or social media visuals. For instance, if you notice that your video marketing efforts got the most engagement and conversions, then you'll want to add video across more channels the next time.
Highlight New Ways to Reach Your Audience After the Contest Ends
Everyone wants to see a list of winners, even if their name isn't on it. But, if you're only creating a social media post announcement, you may miss out on other opportunities. Take advantage of your followers' interest by using your winner announcement to complete an Instagram Story or by live streaming your prize giveaway. You can mix it up by:
Producing a 15-second video for Instagram Reels
Updating your original giveaway posts with winner details
Sending a promo code or coupon to non-winners
Revising your contest landing page to list the winner
Acknowledging your top fans with a special call-out
Sharing a sneak peek of your next giveaway prizes

Identify Problems With Your Promotions and Find Solutions
Wrap up your campaign by looking for holes in your strategy and getting feedback from contest entrants. By figuring out what works and what doesn't, you can improve your digital marketing tactics.
For example, before importing your newly acquired email addresses into your CRM, inspect them for quality. After all, some people hop from contest to contest without ever purchasing from brands. While an excellent nurturing program may turn some into customers, it's vital to invest high-quality leads whenever possible.
You can add an extra qualifier or a FanGate page to reduce contest-hopper signups. Also, consider posting polls on your social channels that ask fans about the prize preferences. Or add a quick three-question quiz that asks:
Have you heard of our brand before our latest promotion?
Was it easy to sign-up for the contest?
Would you recommend us to a friend?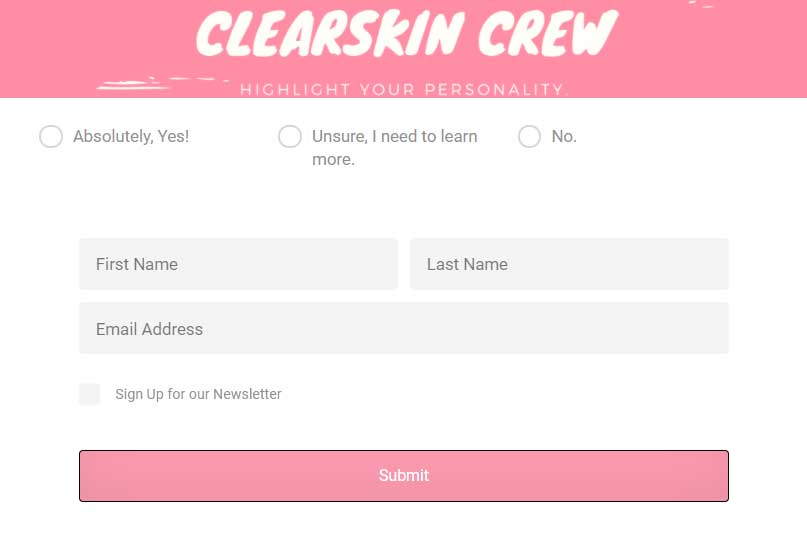 Look for Opportunities to Share User-Generated Content (UGC)
There are no shortages of spaces to use UGC. And your fans simply can't get enough of it. During your post-campaign analysis, you identified content with the highest engagement rates and top fans who regularly commented or shared your posts. Use these methods and formats to showcase social proof, like giveaway post comments or contest photos.
Tag your top fans in the post or send them a personalized message. Say something like, "We saw you loved our photo gallery and wanted to share our five best entries." You may also write a prize (or product) round-up post and feature comments or poll results from your latest marketing campaign. In the example below, Luca Designs dedicates a whole channel for sharing customer-created content.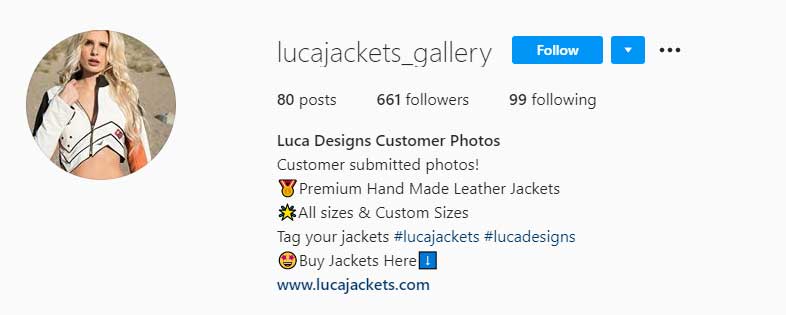 Share Information With Other Departments
A crucial component of your post-campaign analysis is information sharing. Effective marketing strategies work when your sales, marketing, and customer support teams give details about the customer journey, including promotions. Coordinate with your team by:
Offering a department-specific digital marketing campaign summary
Providing product feedback from quizzes or polls
Supplying relevant UGC pieces to aid in the sales or service process
Highlighting details about high-quality leads
Maximize Campaign Effectiveness with a Post Campaign Analysis
By completing the marketing circle with a post-campaign analysis, you're able to get a broad overview then dig down into the specific elements and channels that worked and those that didn't. Use this data and your own insights to find ways to optimize upcoming campaigns, including post-contest communications.
Learn More About Woobox Analytics
Need help getting the right insights from your Woobox campaigns? Chat with our team to find out how to set up a campaign, export data, and more. Contact us from 8 am to 5 pm PST, Monday through Friday at 1-360-450-5200 and support@woobox.com.