Have you racked your brain trying to figure out the best way to utilize a Woobox Landing Page campaign? We've curated a list of easy and useful ways to utilize this campaign type.
NOTE: The Landing Page campaign app is for displaying content and does not have a form to collect data. If you want to receive data from users, choose a Form Offer or other type of offer instead.
1) Coming Soon Teaser Page
Whether you're teasing upcoming campaigns, products, events, or updates, the landing page app will give you the ability to build up suspense and anticipation.
2) About Page
Tampa Bays Mor TV created multiple landing pages for shows they want to feature. This landing page has images, text, and a video to provide it's viewers an insight into what The Verdict with Judge Hatchett is all about.
3) Featured Product
Create an entire page with information on a featured product. Describe the benefits, display video tutorials and/or reviews, show pricing details, or anything you need to get users to take that next step in purchasing your product.
4) Sign-Up Now
Though you can use our form app for sign-ups, there are times users have their own sign-up settings on their website. You can customize a landing page to entice your viewers into going to your sign-up page. The Landing Page allows you to link images or create hyperlinks in your text to guide users to external URLs.
5) Announce Winners
If you're not collecting emails or if you'd prefer to show the public who the winners are in a contest, a Landing Page is what you'll need to display winners and even explain to them how they'll be contacted (or tell them to contact you).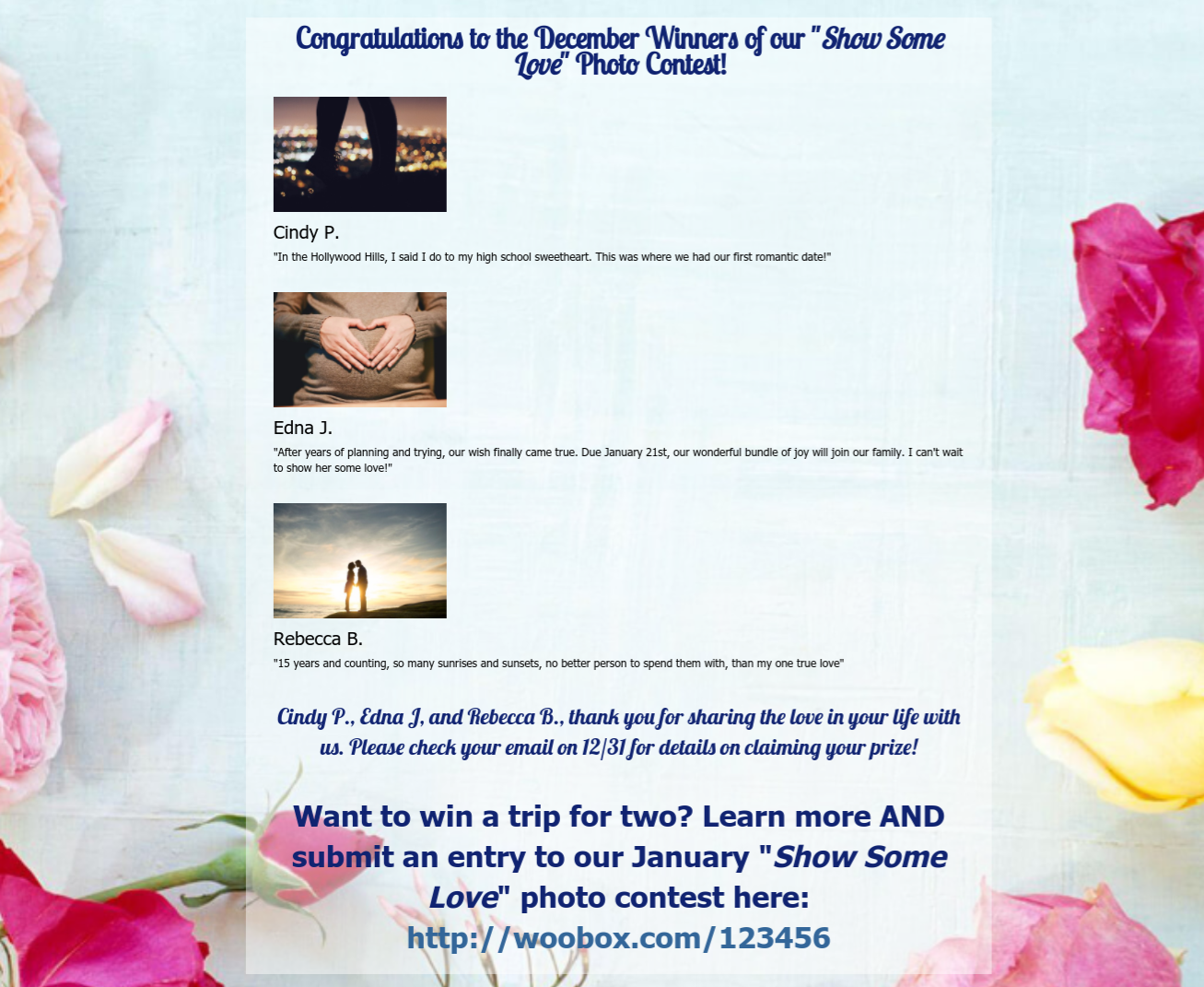 6) Link to a Campaign
You can use the Landing Page app as an extra page for any of your offers; think of it as an "introduction page" to your contest. Or, even better, if you have multiple competitions at one given time, you can create a Landing Page that links to all of your offers, allowing users to pick and choose which campaigns they'd like to enter.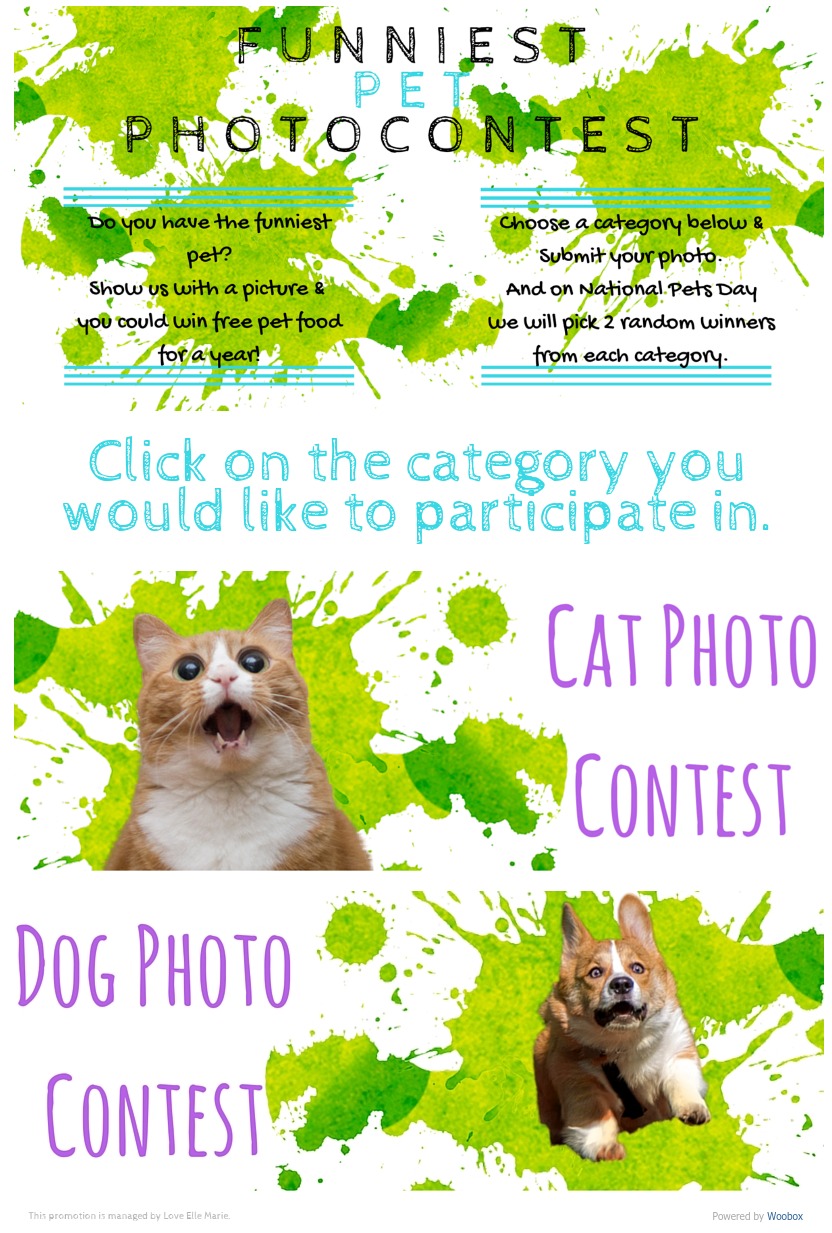 7) Sales Deck
Build a compelling sales deck to provide to potential clients.
8) Special Menu
If you're hosting an event or are a restaurant or food-based business, you can create unique menus and use a Landing Page to display what that menu is. You can include images, prices, and more just by using our default customizations.
9) Job Info
Hiring? Display contact and job details on a Landing Page. LEGOLAND Discovery Centre Melbourne built a page filled with information on what their business is, a competition they're hosting, as well as enticing users to apply for a job.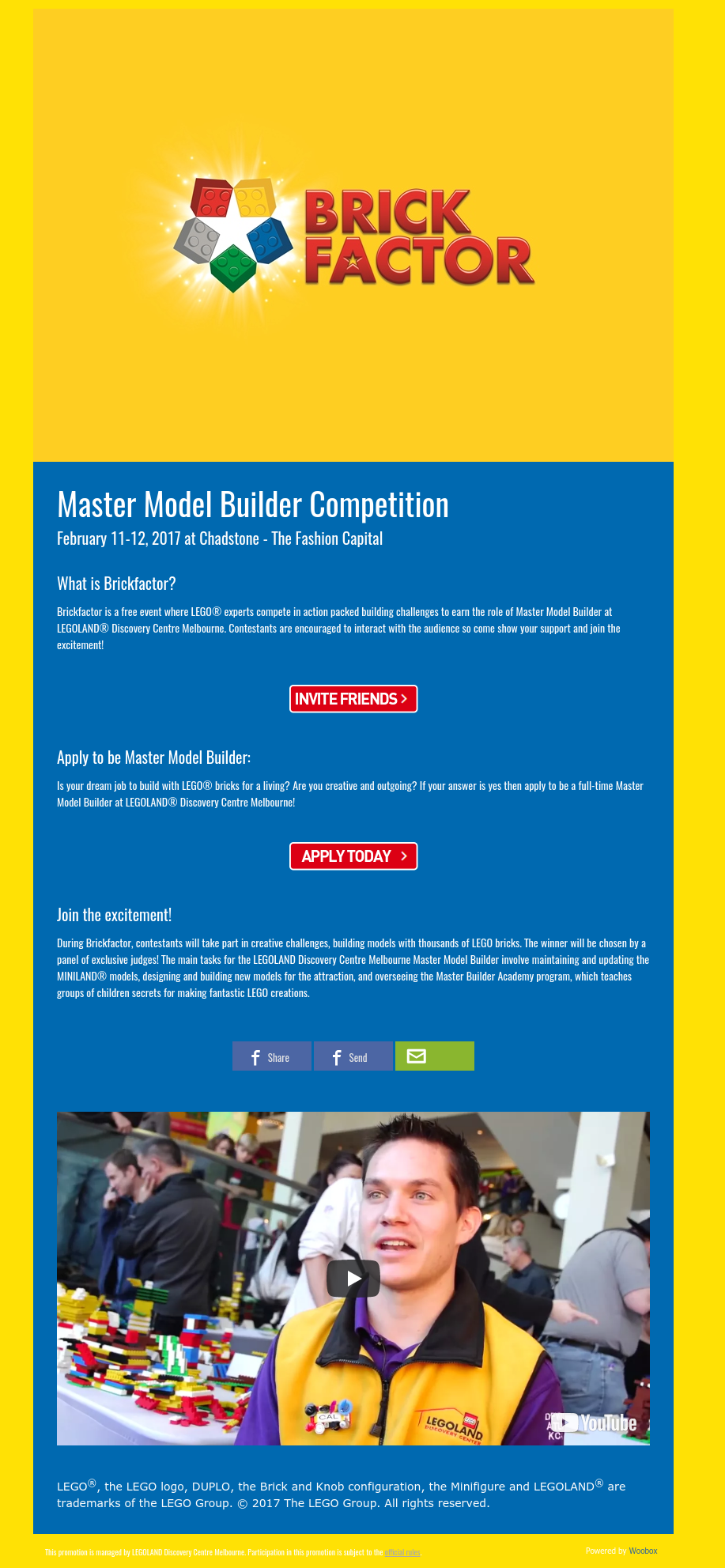 10) Updates on Product(s)
This beautiful example was made by Schick Intuition Canada. They creatively displayed their updated products, what is different, links to shop or write a review, and embedded Instagram photos for a modern look.

11) Invite to a Special Event
It's like a poster or billboard, but can be shared widely, is easy to access, and gives you the opportunity to get insanely creative. Here's an example by Creepy Hollow Haunted Estate.

12) Coupon
We do have a Coupon Campaign App available, which works seamlessly when you want to give unique codes and/or gather data before providing a coupon. But in the event that you want to have a coupon readily available for printing, you can display it simply in the Landing Page App, just like InTheBite Magazine did!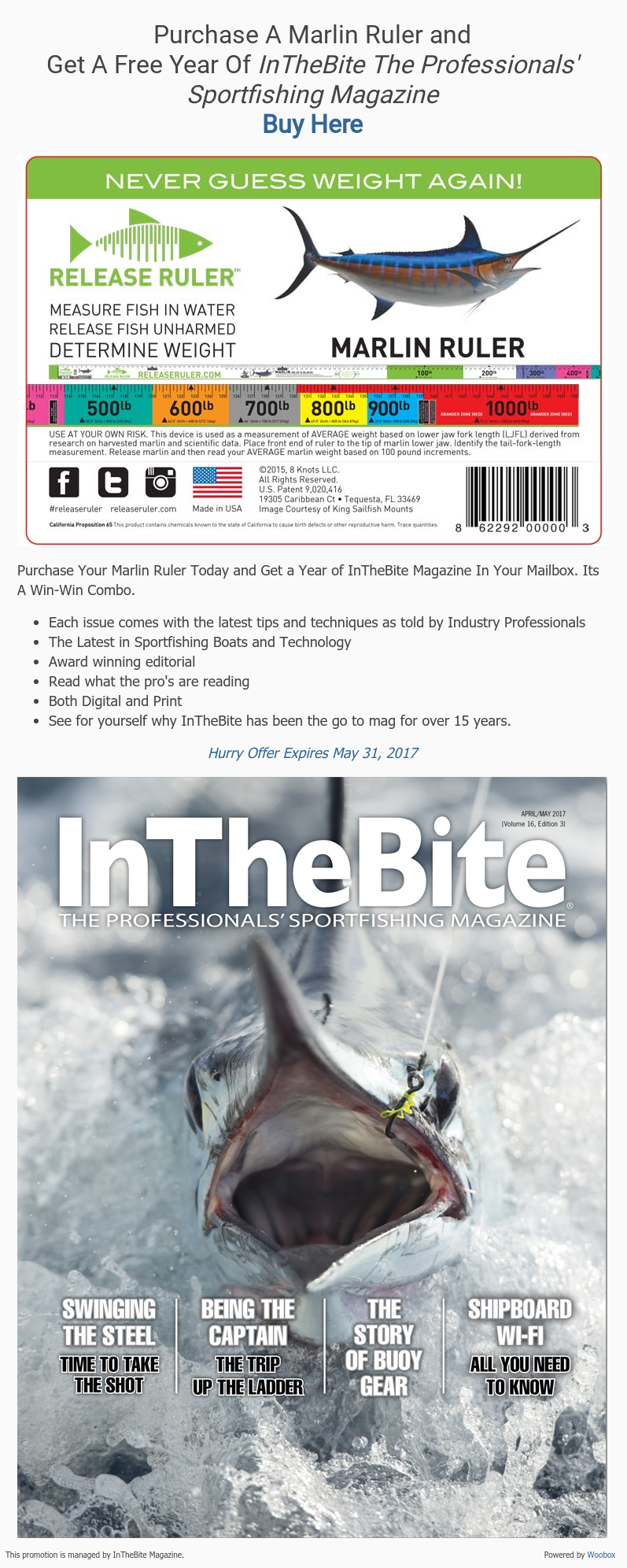 13) Hashtag Only Contest
If you don't plan on having an entry page or a gallery, you can use the Landing Page App to give information on your hashtag only contest.
Note: You will need to set up two campaigns – your Hashtag contest (Video, Photo, or UGC campaign) and your Landing Page. The Hashtag contest will only pull in entries, no need to customize the offer other than basic settings. The Landing page will be used to share out on social media.
14) Announcing a Sale or Special
Golden 1 Credit Union built a Landing Page to show their special 4th of July Savings Special. They kept it simple but eye-catching by creating a fun graphic, and uploading it. All the details are available, so they didn't need to build anything else around their image. They basically used our Landing Page App to display and share out their image on a micro-site.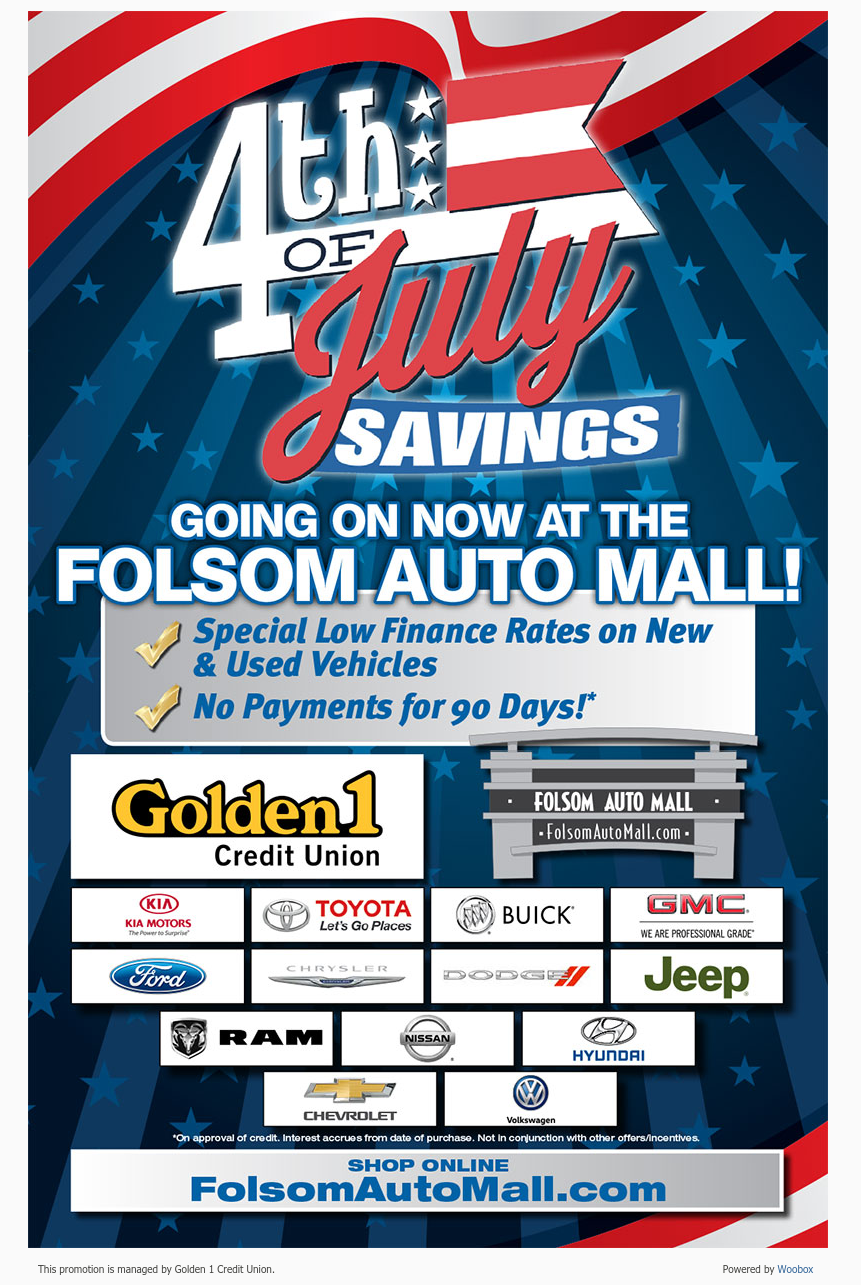 Build your Landing Page now by logging in for free! When you're ready to go live, purchase a subscription to publish your campaign. Have questions? Check out our forum or email your questions to support@woobox.com.