You've had a great promotion and participants are eagerly waiting to find out who won. You may be wondering how to reach them… do you contact them directly or should you announce it on Social Media? Heck, why not both? But wait, did you even collect the right data to contact them directly? If you are asking for information such as email, phone number, and/or their address via the Form Entry, then you'll have a direct line to the winner. If you did not collect that information or used Hashtags as a method of entry, don't fret because there are different ways of contacting and announcing winners on Instagram, Twitter, and Facebook.
Hashtags are amazing, especially if you want to trend and go viral. But when a user enters via Hashtag they are not providing you with any information other than their photo, handle, and their caption. The most common inquiry we receive on this is how to contact the winner without their email or any other personal information. This is where you get to use your creativity to contact the winner.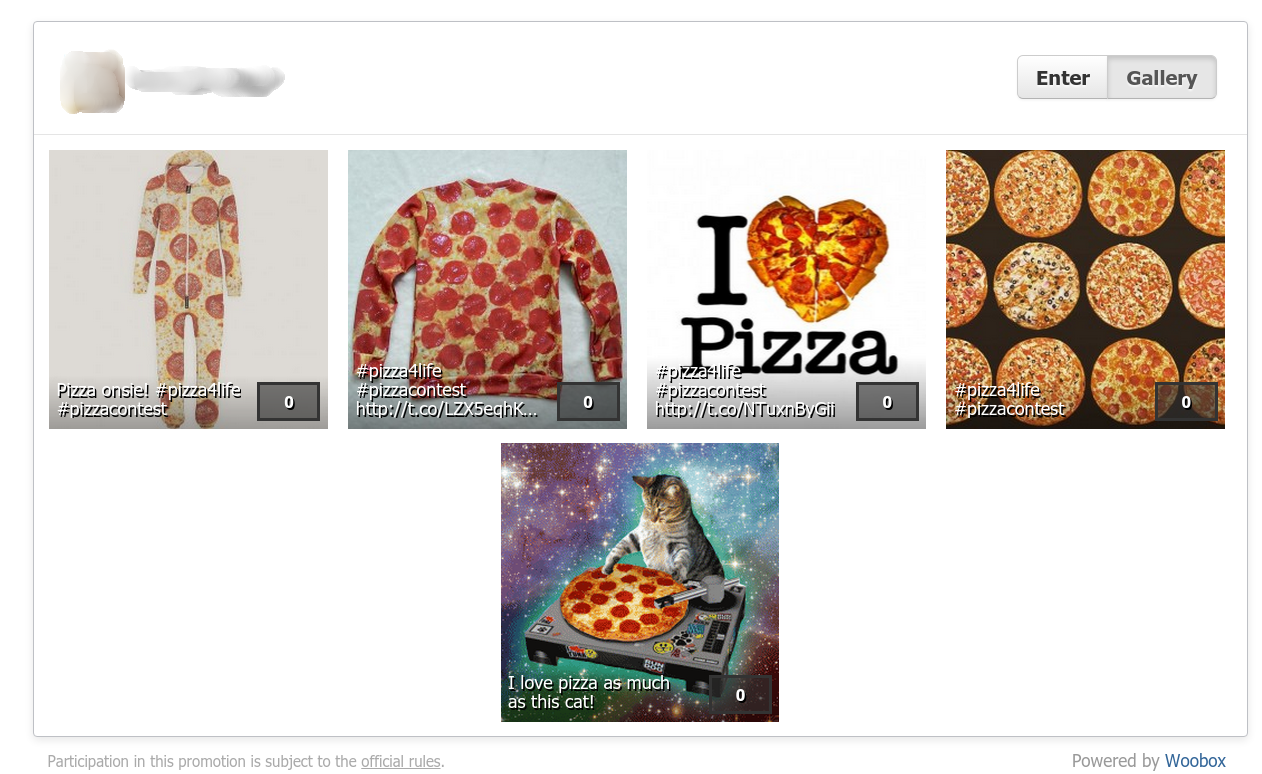 All entrants usernames will be a hyperlink direct to their profile. You can click on that link to contact them on Instagram, Twitter, or Facebook. On Facebook you can message a user but only if you use a personal profile to send a message. You cannot use your business account to contact winners. Also, if you contact winners using your personal account there's no guarantee it will be seen by them because Facebook now sends all messages from non-friends to a folder labeled "other", and doesn't notify the user of a new message.
If they won on Facebook, you can simply make a post on your page announcing the winner. If you want to make sure it really reaches them, post it on all of your social media accounts. You could state in the beginning of the contest that winners will be announced on a specific site and on a specific day, this will give entrants a timeline and if they're truly interested in the prize, they will check to see if they won.
If they won on Instagram or Twitter using a Hashtag, contacting them via a direct message is much more simple.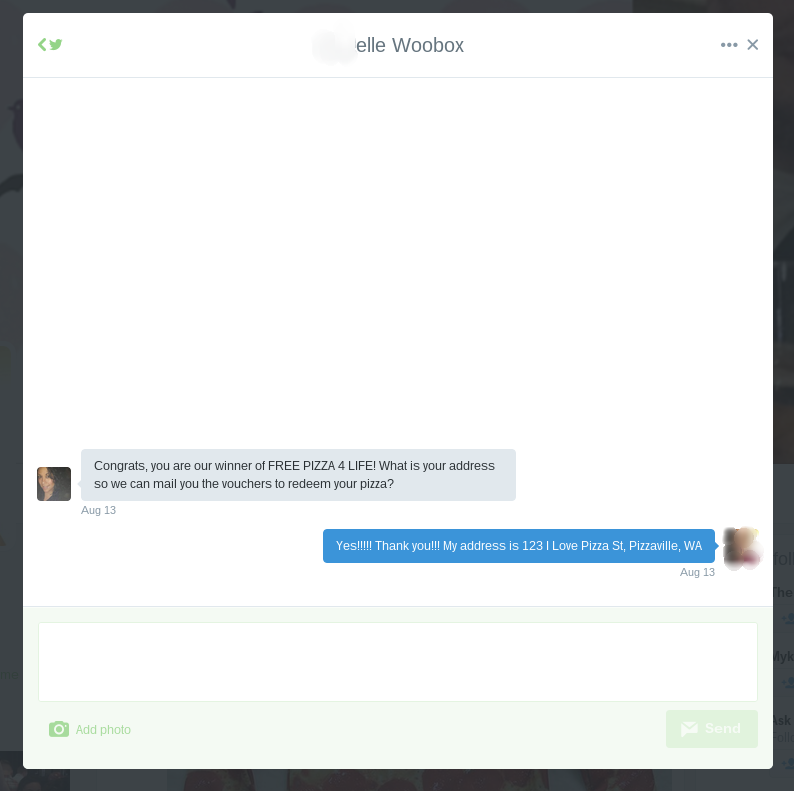 Twitter gives you the ability to direct message anyone who follows you. Just go to their profile via the hyperlink we provide you and message them. If they do not follow you then you can just tag or mention them in a Twitter post. Mentioning them in a Tweet, in my opinion, is the best way to do it. Everyone will know you've chosen a winner and the user can re-tweet and brag about their winning!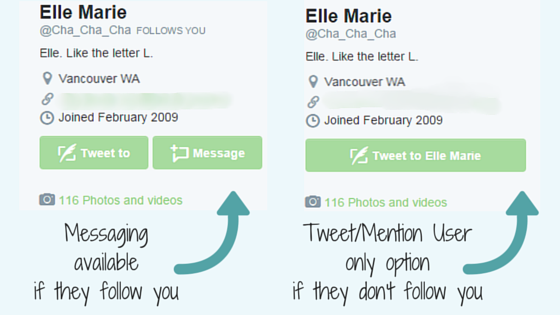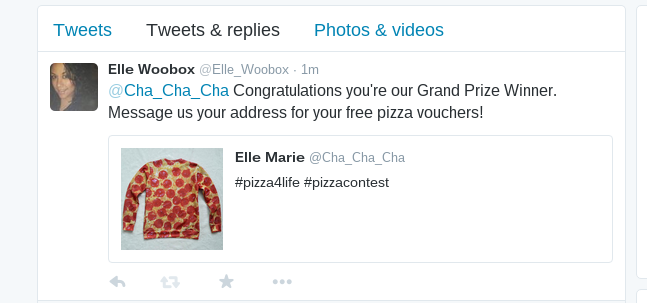 Instagram allows you to direct message anyone. The process is the same as posting a picture to your profile (you must include a "photo" because it's Instagram and it's a photo based app). When you get to the section where you customize your share/caption for the photo you're sending, you will see at the top it says "followers" or "direct". Toggle it to Direct and it will give you a search option where you can look the user up. You don't even need to be following them or have them following you to direct message a user.
Don't be discouraged by not receiving emails or direct contact. Announcing winners on social media is an amazing (and fun!) way to interact with your consumers. It will bring users back to your Social Media accounts to keep up to date while while waiting for the announcement. If you don't have their personal information, use it to your advantage by announcing it in creative ways. A great resource to help you create a Winner Announcement is Canva which has dimensions for each social media platform and makes it easy to customize a great image for your fans.

Have you announced your winners in a unique way? Share with us in the comments how you have notified your lucky winners. If you haven't already, Sign up for a Free account and start creating a promotion today! Have Questions? Leave them in the comments or drop us a line at support@woobox.com.