Are you bracing yourself for a drop in January sales? After the boon from holiday purchases, many companies find that consumers spend the least in January. But that doesn't mean you should give up on your fans! Instead, pepper your calendar with timely promotions and exciting giveaways to increase brand awareness.
By delivering a steady stream of unique social media posts, from polls to contests, you'll brighten spirits. Plus, popular hashtags and eye-catching photos generate attention across all channels. Nurture your audience with well-designed campaigns that reveal your fun side.
Simply add your twist to one (or more) of the popular social media holidays listed below. You'll find suggestions for hashtags, contest formats, and CTAs. Then create quizzes, polls, and giveaways to collect user-generated content all month long.
12 Contest Ideas for January
1. National Trivia Day
National Trivia Day is an excellent time to share a quiz, ask a question, or even take a vote. Create one contest or share several giveaways throughout the day. Use National Trivia Day to increase engagement on your social channels by interacting with your followers or asking additional questions in the comments. Don't forget to remind your audience to share their results with their family and friends.
Date: January 4th
Format: Quiz, Polls, Hashtag Contests
Example CTA: Test your knowledge with our (not-so-hard) quiz and get a chance to win our Trivia Day contest!
Hashtags: #NationalTriviaDay #TriviaNight #DidYouKnow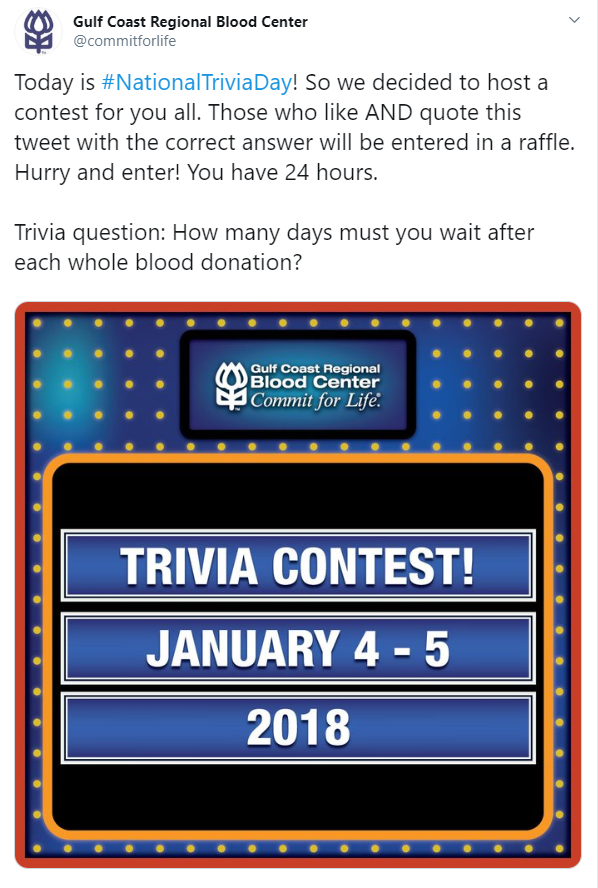 2. 77th Annual Golden Globe Awards
Thrill the movie buffs in your audience with a contest that gives them a vote. Check out the different Golden Globe categories. Then, call on your audience to choose a winner and add their pick in the comments. Or create a poll to see your follower's favorite nominees. You could also go a step further and design a quiz around current or past Golden Globe nominees and winners.
Date: January 5th
Format: Polls, Comment Entry Contests, Giveaways, Quiz
Example CTA: Which Golden Globe nominees get your vote? Comment with your nominee for Best Motion Picture and receive a free entry in our giveaway!
Hashtags: #GoldenGlobes #Awards #MovieBuff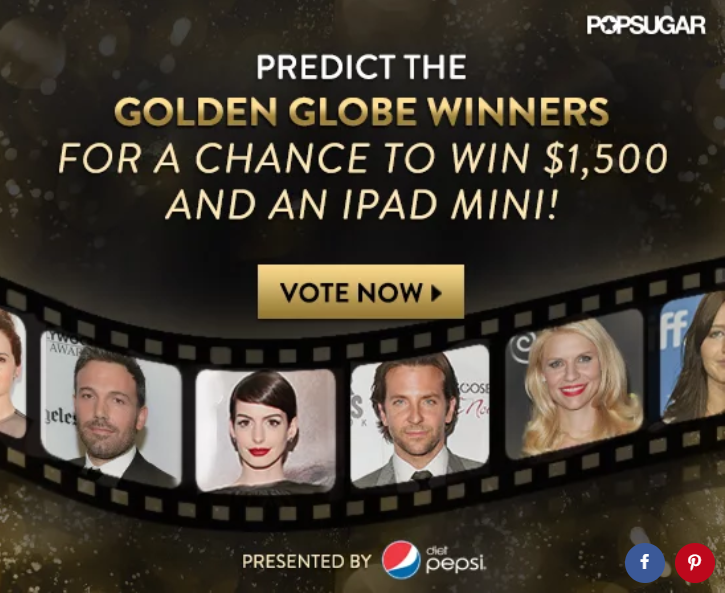 3. Law Enforcement Appreciation Day
Celebrate National Law Enforcement Appreciation Day (LEAD) with a UGC contest. Ask your followers to share a photo of themselves or a family member who serves your local community. Or develop a giveaway only for members of law enforcement and their families. Consider tagging local community groups or partnering with regional organizations to promote your contest or giveaway.
Date: January 9th
Format: Giveaway, UGC Contest, Comment Entry Contest, Hashtag Contest
Example CTA: Are you in law enforcement or a family member of an officer? Comment for a chance to win our exclusive Law Enforcement Only giveaway.
Hashtags: #LawEnforcementAppreciationDay #ThankAnOfficer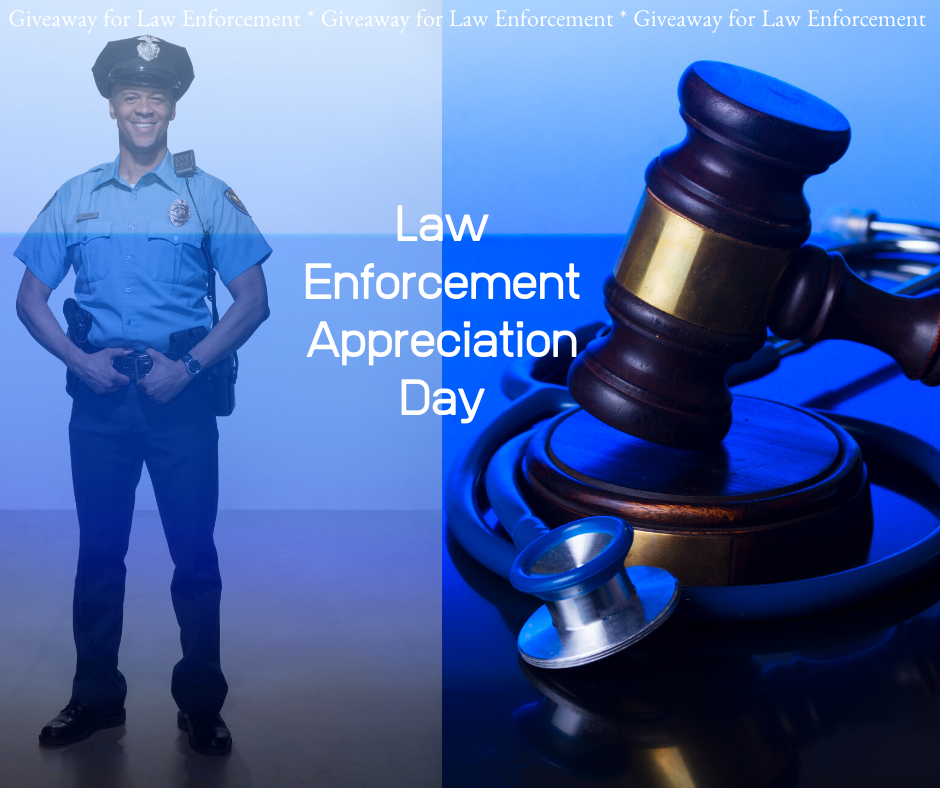 4. Vision Board Day
Since 2010, people have celebrated National Vision Board Day on the second Saturday in January. Help your audience set goals and dream a little with a giveaway. If you sell products for vision boards or goal setting, then highlight the cool prizes in your sweepstakes. You could also host a photo contest and ask users to share an image of their vision board.
Date: January 11th
Format: Photo Contest, Giveaway
Example CTA: Do you stay inspired by a vision board? Share a picture of your daily motivation board for a chance to win.
Hashtags: #NationalVisionBoardDay #VisionBoard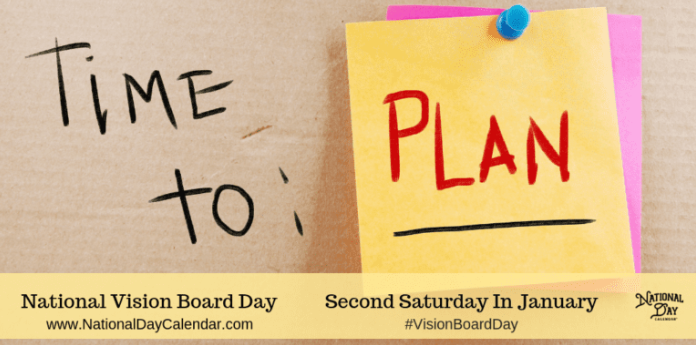 5. Clean Off Your Desk Day
January is a fantastic time to organize everything. But on the second Monday in January, focus on your desk. Create a photo contest and call on users to post a before and after photo of their desk. Or post a poll to see which of your products are most desired by your fans. You could also share a funny meme that pokes fun at those who thrive in a messy space or give a coupon to followers who want to get organized now.
Date: January 13th
Format: Photo Contest, Giveaway, Poll
Example CTA: Will you clean off your desk today? Share a before and after photo for a chance to win one of our fantastic products.
Hashtags: #CleanOffYourDeskDay #MessyDesk #Productivity #MondayMotivation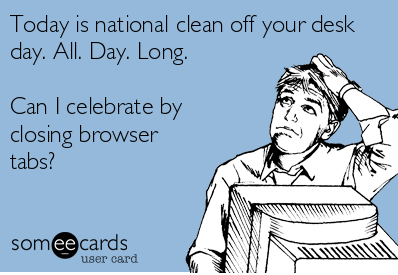 6. Dress Up Your Pet Day
Thirty-one million people dressed up their pets on Halloween, so there's a good chance that your fans want to photograph their pets on National Dress Up Your Pet Day. Use the Woobox gallery option to display photo entries. Encourage your audience to vote on the best-dressed pet. Plus, ask followers to share your contest with other pet lovers. You could also keep it simple and create a poll to see how many of your followers dress up their pets.
Date: January 14th
Format: Giveaway, Photo Contest, Poll
Example CTA: Is your pooch dressed up today? Vote on the best-dressed pet in our gallery then comment with our hashtag for a chance to win today's giveaway.
Hashtags: #DressUpYourPetDay #PetLover #DogLover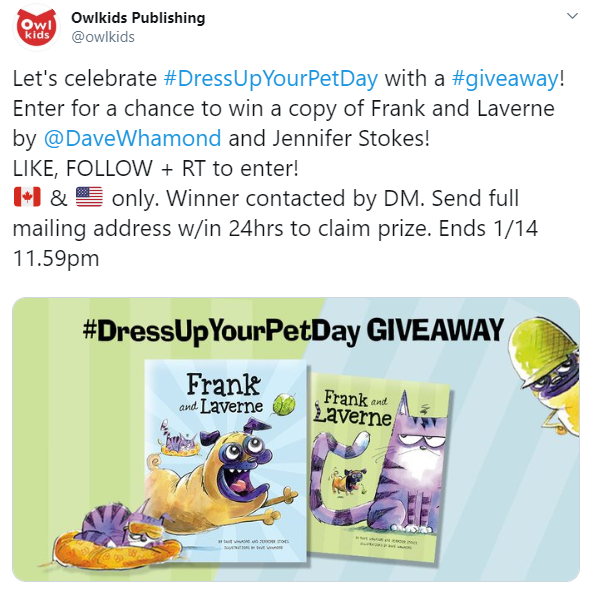 7. National Hat Day
Maybe your fans have a well-worn hat in their possession (or know someone who could use a new hat). For National Hat Day, you can post about hats or give away a hat as a prize. Ask your audience to tag a friend who needs a new cap, share a photo of their well-worn favorite, or choose a replacement hat from your list of prizes.
Date: January 15th
Format: Giveaway, Photo Contest, Poll, Comment Entry Contest
Example CTA: Does your spouse wear the same old hat every day? Pick a replacement, and share your favorite hat!
Hashtags: #NationalHatDay #NationalHatDay2020 #WearMoreHats #HatsOfInstagram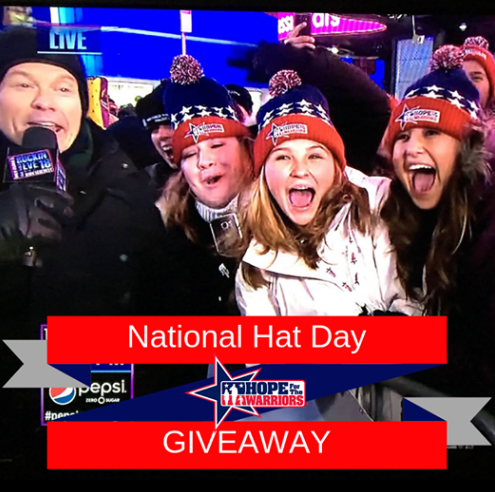 8. Get to Know Your Customer Day
On the third Thursday of January, businesses across the US learn more about their customers. This fun holiday is celebrated every quarter, so you have many chances to learn how to serve your customers better. Plus, it's an opportunity to thank your followers by taking an interest in who they are and what they do. Create a quiz, ask a question, or design a poll that tells you more about your audience. Delight your fans with an instant win game or a coupon for their participation.
Date: January 16th
Format: Quiz, Poll, UGC Contest, Giveaway, Instant Win, Coupon
Example CTA: Tell us which of our products you want to win and why. Everyone who comments will win a coupon to save big this week!
Hashtags: #GetToKnowYourCustomerDay #CustomerAppreciation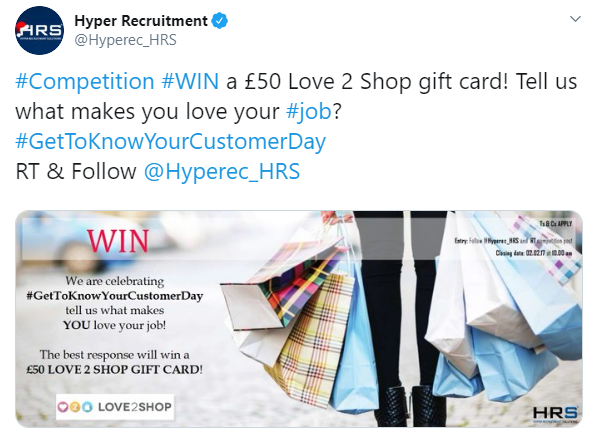 9. Cheese Lovers Day
Did you know that there are 18 different cheese holidays on the calendar? People love cheese, and there's a good chance that your audience does as well. Share a quiz about the history of cheese, create a poll for cheese lovers, or design a cheesy giveaway.
Date: January 20th
Format: Giveaway, Contest, Quiz, Poll
Example CTA: Vote on your favorite type of cheese, then share it with your friends. Every comment enters you a chance to win one of our cheesy prizes.
Hashtags: #NationalCheeseDay #CheeseLover #Foodie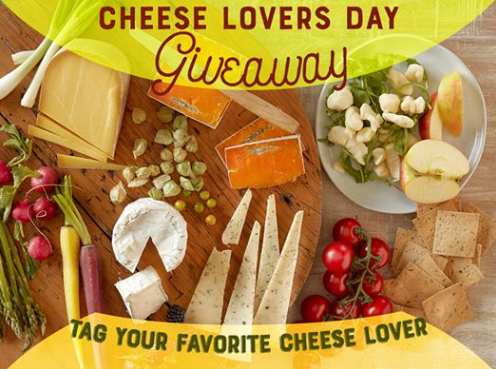 10. National Compliment Day
Deliver positivity to everyone on your social channels during National Compliment Day. Ask followers to tag a friend and compliment them. Perhaps users could share the best compliment they received or participate in a comment giveaway. Keep it positive, boost confidence, and have fun on National Compliment Day.
Date: January 24th
Format: Comment Entry Contest, Giveaway, Poll
Example CTA: Do you want to share a positive message with a friend? Tag your friend and comment with a compliment to make their day great!
Hashtags: #NationalComplimentDay #FridayFeeling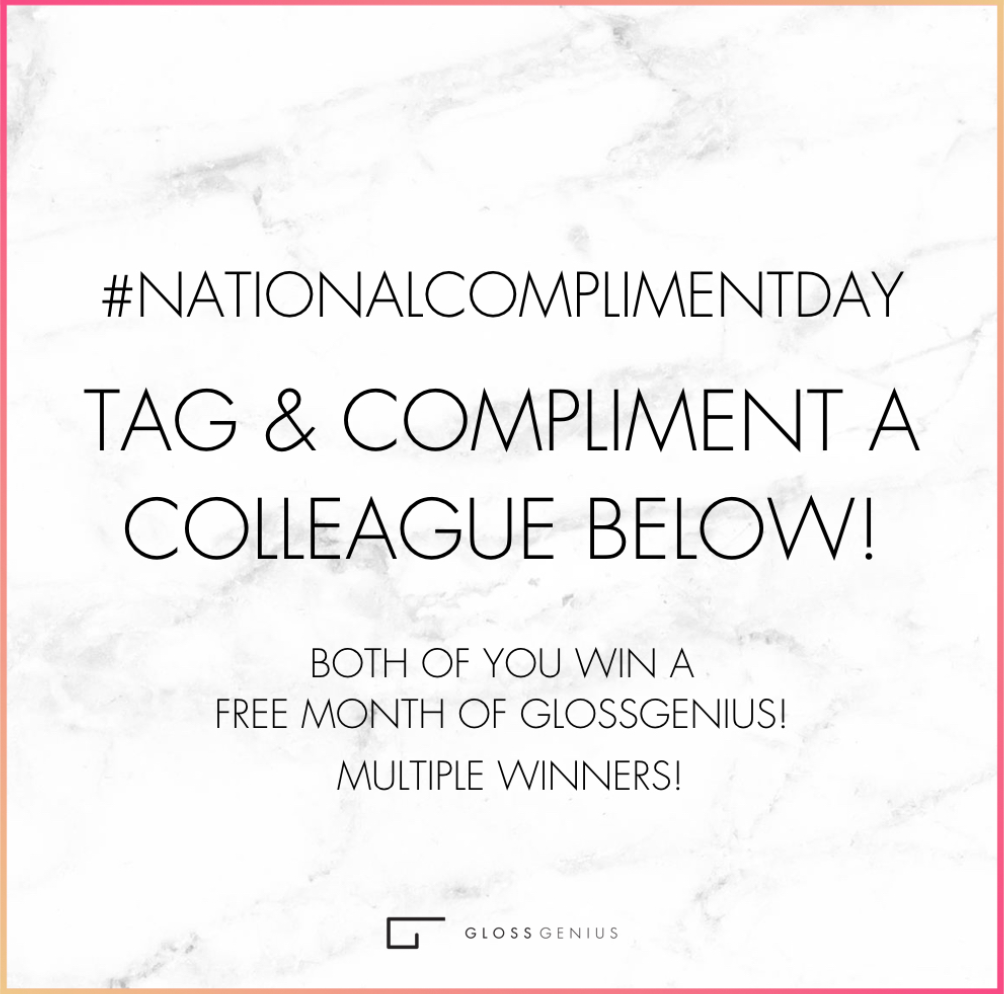 11. National Puzzle Day
In 2002, Jodi Jill, a newspaper puzzle and quiz maker, created National Puzzle Day to celebrate brain teasers that help keep us young. Join in the fun by developing a quiz for your followers. Or post a comment entry contest where your audience can share their ideas for celebrating a game night in their home.
Date: January 29th
Format: Quiz, Comment Giveaway, Contest
Example CTA: How will your family celebrate National Puzzle Day? Share your answer in the comments below for a chance to win.
Hashtags: #NationalPuzzleDay #Jigsaw #BrainHealth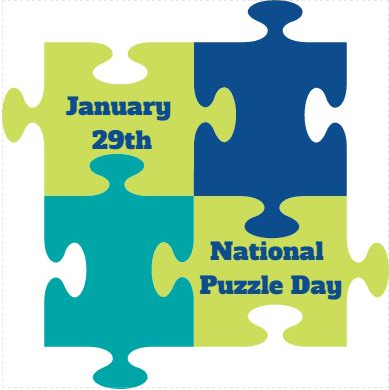 12. Inspire Your Heart With Art Day
Inspire Your Heart With Art Day is a fantastic time for a photo or video contest. Encourage your audience to share their own creations. Create a gallery so followers can vote on which piece inspires them the most. Plus, pass along the love by asking fans to tag their favorite artists for a chance to win. Since this holiday centers around art, go bold with your social media image to capture attention.
Date: January 31st
Format: Poll, Photo Contest, Video Contest
Example CTA: Do you have a friend who inspires you with art? Tag an artist in your life. We'll gift the winner and their tagged artist after our giveaway ends.
Hashtags: #InspireYourHeartWithArtDay #ArtLover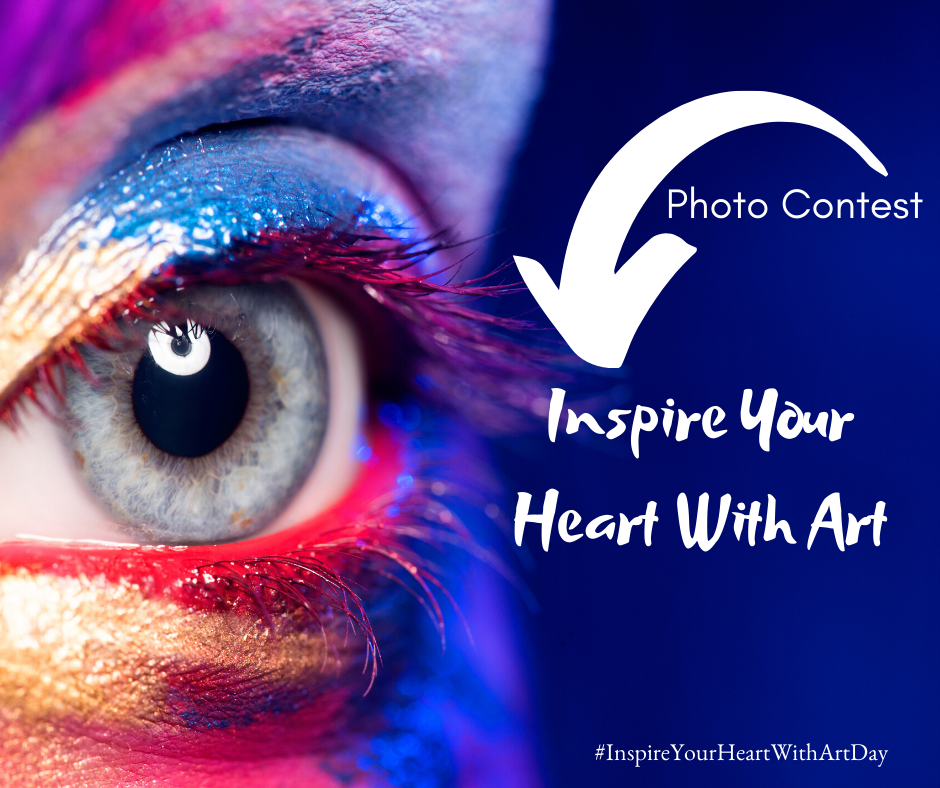 Find More Inspiration With Instagram and Facebook Contest Examples
Each of these giveaways and contests is a way for you to share plenty of other information. Consider adding a blog post on your website or offering a freebie, like a downloadable game night checklist. By combining each marketing campaign with the right hashtags and a solid contest promotion strategy, you'll boost brand awareness during January. Do you want more ideas? Click on the blog posts below for even more Facebook contest examples and Instagram giveaway ideas.
Need Help With Your Next Giveaway?
If you need help putting together a contest that wows your customers, then contact our team. Woobox Support is available from 8 am to 5 pm PST, Monday through Friday at 1-360-450-5200 and support@woobox.com.