Trying to get attention on Facebook can be a lot like trying to get attention when you're the middle child in a family of 13. It's not that your parents don't love you; it's simple math. Just sitting around and waiting for attention isn't a good strategy; you have to go out there an earn it.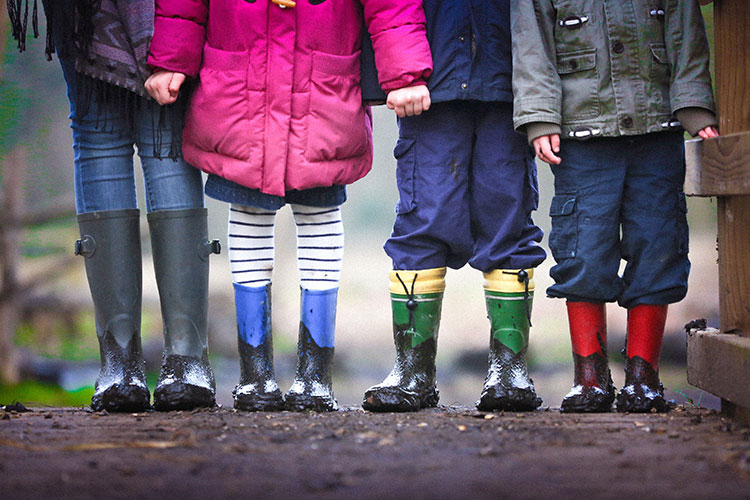 For businesses trying to garner attention on Facebook, it's like being the middle child in a family of 80 million. That's how many small and medium businesses have Facebook pages. And this isn't even counting the big guys like Nike, Apple, Google, etc.
That's a lot of competition, especially when you consider individual visits to Facebook typically last about 10-12 minutes. This means most people are scrolling, and it takes something truly engaging to get them to stop scrolling and pay attention.
Facebook comment contests and giveaways help you rise above the noise
That's where Facebook contests come in. Why are they so powerful?
Because, despite the tsunami of messaging inundating today's social media users, there's one thing that cuts through the background clutter: making an emotional connection with a brand. In fact, customers with an emotional connection to a brand have a 306% higher lifetime value than less engaged customers.
Contests and giveaways offer people an opportunity to engage with your brand by liking your page or by posting comments, photos, videos, etc. And, if your contest is fun and engaging enough, users are likely to share it with their friends, which will generate even more comments (and, therefore, engagement).
Prizes and giveaways also create what psychologists call the "theory of reciprocity." Non-profits use the theory of reciprocity when they send you personalized labels along with their request for a donation. The same theory suggests that, when people receive something from a brand, they may feel an obligation to buy something in the future.
So let's take a look at some best practices for holding a Facebook contest based on likes and/or comments.
Best practices for hosting a Facebook contest or giveaway in 2021
Anyone who's worked in marketing or social media for more than 30 minutes knows that both platform algorithms and consumer preferences are constantly changing. Nonetheless, it's always helpful to have insight into current best practices. Here's where things stand right now:
Choose your prizes carefully
As a general rule, the bigger the prize, the greater the engagement. It's also best if your prize reflects your brand (giving away an iPhone, for example, won't increase your brand recognition if you're not Apple), so that the winner will associate you with the prize. However, younger customers — who, by the way, are most active on social media — prefer experiences over things. So consider offering something like tickets to a movie or concert, along with a branded "goody bag."
Harness the magic of Facebook Stories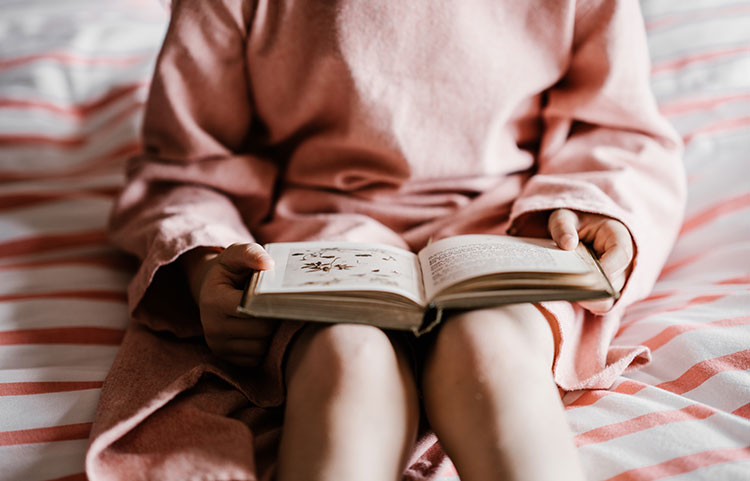 Facebook Stories, launched in 2017 as a response to Instagram stories, are only visible for 24 hours. That capitalizes on another psychological theory (one much loved by marketers), known as "the fear of missing out," or FOMO. Facebook gives Stories more prominent positioning than posts in the Newsfeed and, not surprisingly, Stores generate a much higher rate of engagement.
Get visual
The Content Marketing Institute reports that, "audiences are about 10 times more likely to engage, embed, share, and comment on video content than blogs or related social posts." Photos and other images also generate more engagement than text-only posts. This means your post announcing the contest or giveaway should contain images and/or video, and should encourage contest participants to use images and videos in their comments.
Follow the rules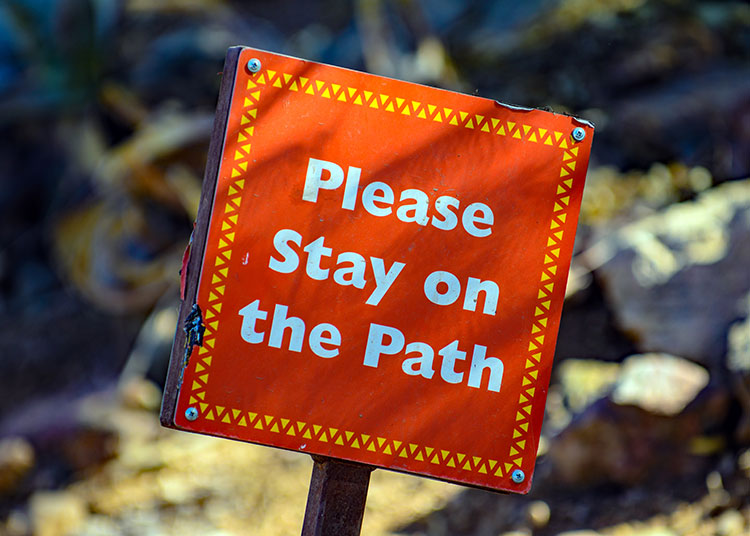 Facebook and most other social media platforms have rules regarding contests and giveaways. At the most basic level, a Facebook post announcing a contest or giveaway based on comments should include the following information:
The fact your business is sponsoring the contest/giveaway
What the prize is and, if applicable, the name of the company/organization that supplied the prize (if you didn't purchase or provide it yourself)
The start and end dates of the contest
Who is eligible for the contest (including any restrictions like age, country, etc.)
Permission for your company to use the content posted via the contest
A release of Facebook by each participant
Acknowledgement that Facebook is in no way associated with the contest
Anything that might make a post ineligible (pornography, obscenity, copyright or trademark infringement, etc.).
And it's not just Facebook's rules you need to worry about. An increasing number of countries are passing legislation regulating the use of personal data, especially when it comes to privacy and security. The most well-known is the General Data Protection Regulation, passed by the EU in 2018, but other countries are racing to catch up.
One of the GDPR stipulations is that you must have a legitimate business need to ask for a customer's personal data. Contests definitely qualify. For example, you can ask for a name and email to enter a contest, and even a physical address to send the winner(s) their prize(s). However, there's a catch: The GDPR prohibits (among other things) businesses from using a consumer's data for anything other than the original intent. So you can't take the data you collect from contest entries and add it to your database or email list without getting separate, explicit consent to do so. And you can't make giving that consent a requirement for entering the contest.
In the U.S., there are also rules — laws, actually — regarding photographs. For example, the person who takes a photograph can give you permission to use it (in essence, waiving copyright), but they can't give you permission to use the name and likeness of any people in the photograph. That would require a separate release from each person.
There's another catch when it comes to crowd shots. If another company's logo is visible in the background — on a t-shirt or baseball cap, for example — it could be considered a trademark violation, since you'd be using the photo for promotional reasons. Fortunately, Woobox's templates walk you through the process of choosing your contest or giveaway's parameters, prompting you to enter the content and make the decisions that will help you compliant with regulations. (We do encourage you, however, to familiarize yourself with the laws of your country as well as with the GDPR, since it encompasses a lot more than Facebook comment contests and applies to just about every business on the planet.)
Woobox makes picking winners easy pickin's
After wading through the requirements of the GDPR and other regulatory bodies, you'll be ready for something to be easy — and that's where Woobox's free Likes and Comments Winner Picker comes in. Once you set your parameters, it picks one or more winners in a random, unbiased manner.
Take a look – it's easy!
First, you tell the Woobox Facebook Comment Picker your winner picker preferences:
Once you click "Pick another Winner," you'll see your results.

Notice that you have the option to "unpick" a winner. That might seem like it violates the whole "random and unbiased" purpose of this particular tool, but it's there for a reason.
Some comments may violate the regulatory requirements described above. If so, you'd want to delete them from the selection pool to protect your organization from liability. You'd also probably want to delete comments that said something bad about your company or that praised a competitor.
Key Takeaways
The average person spends 10-12 minutes per visit on Facebook. If you want to catch someone's attention while they're scrolling at the speed of light, you'd better do something to stand out!
Facebook comment contests and giveaways are a great way to expand your brand's reach and increase audience engagement. (Customers with an emotional connection to a brand have a 306% higher lifetime value than less engaged customers.)
Facebook contests also operate on the "theory of reciprocity": If you give someone a prize, they're more likely to buy from you in the future.
Facebook Stories are the latest contest trend. The operate on "the fear of missing out" theory, or FOMO, because they're only up for 24 hours.
Prizes work best when they're relevant to your brand.
Use Woobox templates to add engaging images and videos to the post announcing your contest.
Follow the rules: Facebook's rules regarding contests and regulatory rules regarding data privacy and security.
Woobox's free Likes and Comments Picker chooses winners for you in a random, unbiased manner.
Contact Woobox Support
Still have questions? Woobox Support is available to help you Monday through Friday from 8 a.m. to 5 p.m. PST. Just call 1-360-450-5200 or email support@woobox.com.