From enticing Instagram captions to patriotic photos, Instagram is a great place to celebrate the 4th of July. Independence Day is also a prime time to shop for deals, and holiday sales start about a week before the big day.
But this year, retailers may wait a few days to feed off the frenzy of Amazon's Prime days on June 21 and June 22. With that in mind, the days leading up to and shortly after July 4th are excellent times to draw attention to your brand and showcase your products.
Get plenty of eyes on your giveaway or contest by promoting your sweepstakes across your digital channels. Pick one of the following giveaway ideas and incorporate it into your Independence day marketing campaign.
1. Because Freedom Rings Video Contest
Although video takes more effort, you can collect patriotic memories from contest entries with the right prize ideas. Think about your audience. What videos do they watch and share? Are they into family time, fireworks, or sunsets?
Choose a theme, set the rules, and create a landing page. A landing page helps you capture audiences outside of Instagram for a video contest, and it's a great spot for a gallery with all your video entries.
Consider video contest ideas, such as:
Pre-party prep #selfie video
In the words of a child: What freedom means
How <insert state> celebrates the 4th
Making the main dish: Behind the scenes
Post-party Netflix & chill
Caught napping on July 4th!
After dark on the 4th of July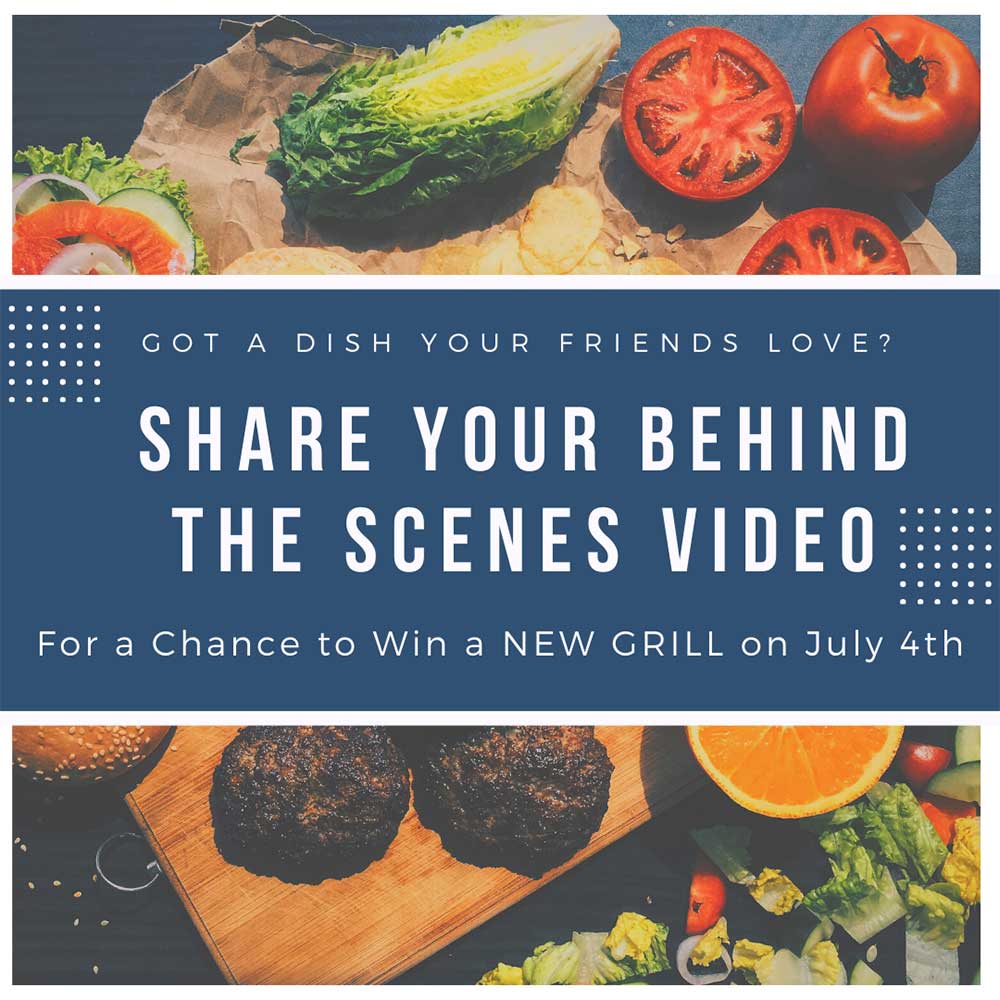 2. #CaptionThis Giveaway Ideas for the 4th
Caption-This giveaways are simple and work across all platforms. Find a photo that's free to use from sites like Unsplash or Freerange Stock. Or design one yourself using a mix of personal images and graphics in a program, such as Canva.
For a chance to win, Instagrammers leave a comment under your post. Use the Woobox comment picker tool to pick a random winner and give you enough time to finish up your Independence Day preparations!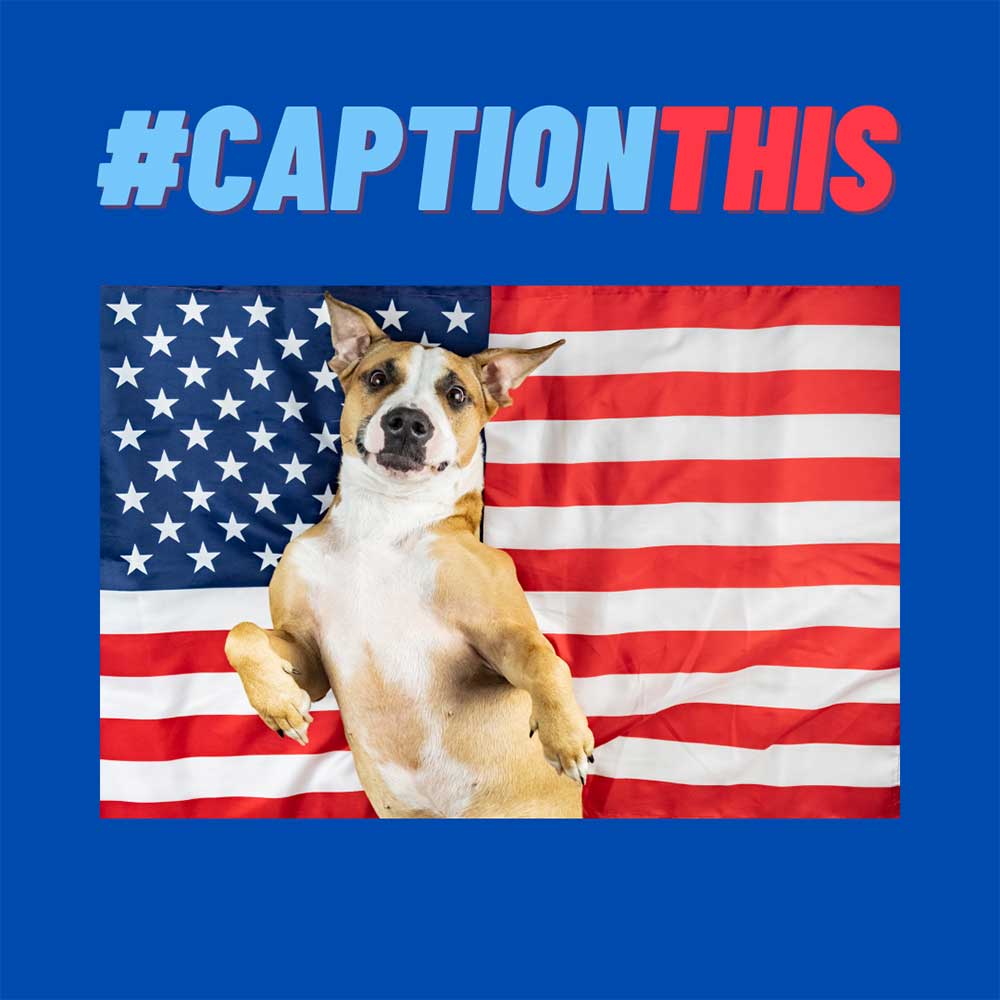 3. A Giveaway Featuring Your Unique Services or Products
According to the National Retail Federation, 84% of people will celebrate the 4th of July this year. Although it's too late to send a giveaway prize in the mail, digital downloads, promo codes, or eGift cards may be just the gift your audience wants.
If your business offers curbside pickup or caters to a local market, remind Instagrammers how easy it is to shop with your brand. Since 61% will celebrate at a cookout, picnic, or BBQ and 29% will buy patriotic items, getting a helpful message out early with a viral giveaway post can boost your sales.
Increase brand awareness from your giveaway using:
High-quality photos with your brand name and logo prominently displayed
A branded hashtag on your image and in your Instagram caption
Prizes related to your brand or from your store
Location-based or countdown stickers in your Instagram Story
An Instagram Reel showing your team or workplace ready for festivities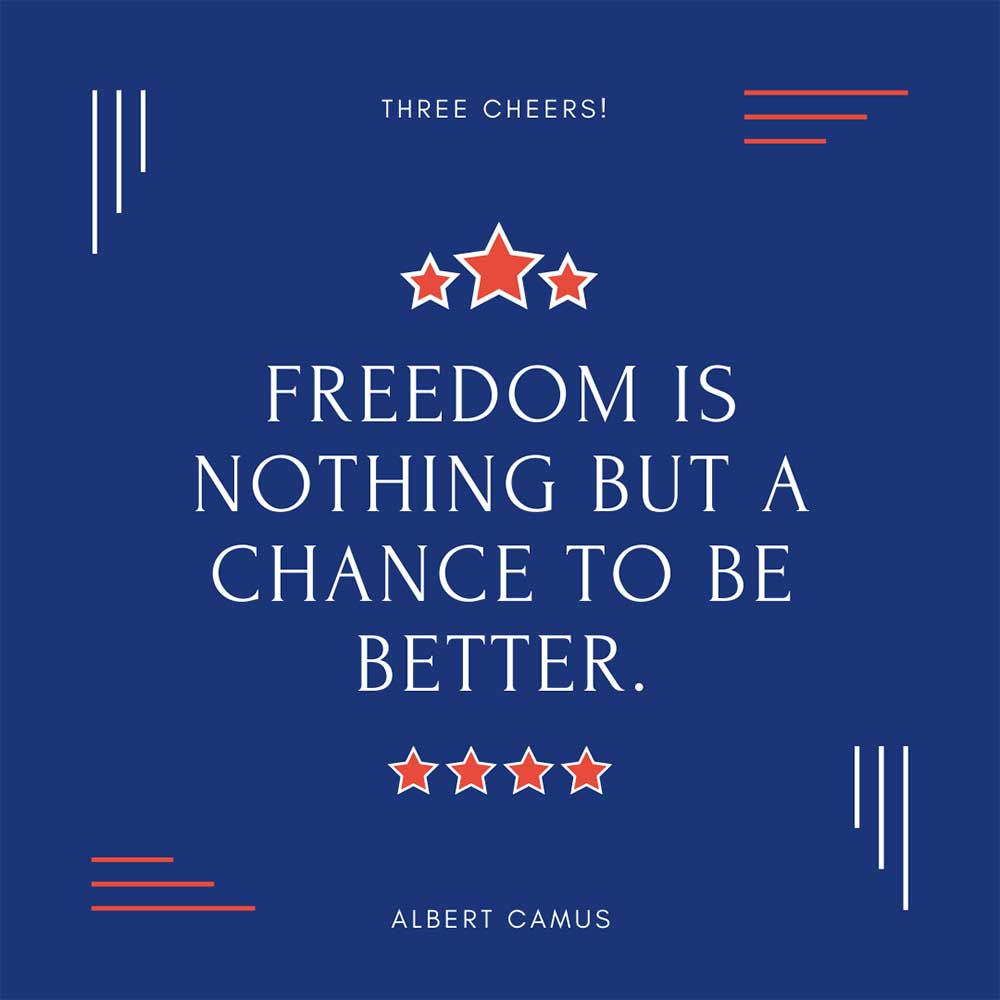 4. For Pet Lovers: Drop a Photo of Your Independent Pup
According to the American Pet Products Association (APPA), an estimated 67% of U.S. households own a pet. Moreover, in 2021, the APPA expects that pet owners will spend $109.6 billion. If your audience includes people who love furry and not-so furry pets, a pet photo contest is perfect for the 4th of July.
For a photo contest or giveaway, keep the instructions simple. Ask contest entrants to post their best pet photo and include your branded hashtag plus #contest or #giveaway in the caption. Instagram brands also encourage entrants to tag them (@mention) in the post. Doing so exposes your brand to a new crowd.
But don't stop with a giveaway or contest. Build a campaign centered on pets around the 4th of July. Use giveaway ideas, prizes, and promotional media, such as:
Screenshot-friendly tips and tricks for keeping pets safe during fireworks
An easy 4th of July "pupsicle" recipe (for a bonus, share a video of your pup eating it!)
Add photos and videos to your Instagram Story showing your co-workers and their pets
Post images from your ongoing giveaway on Facebook or Twitter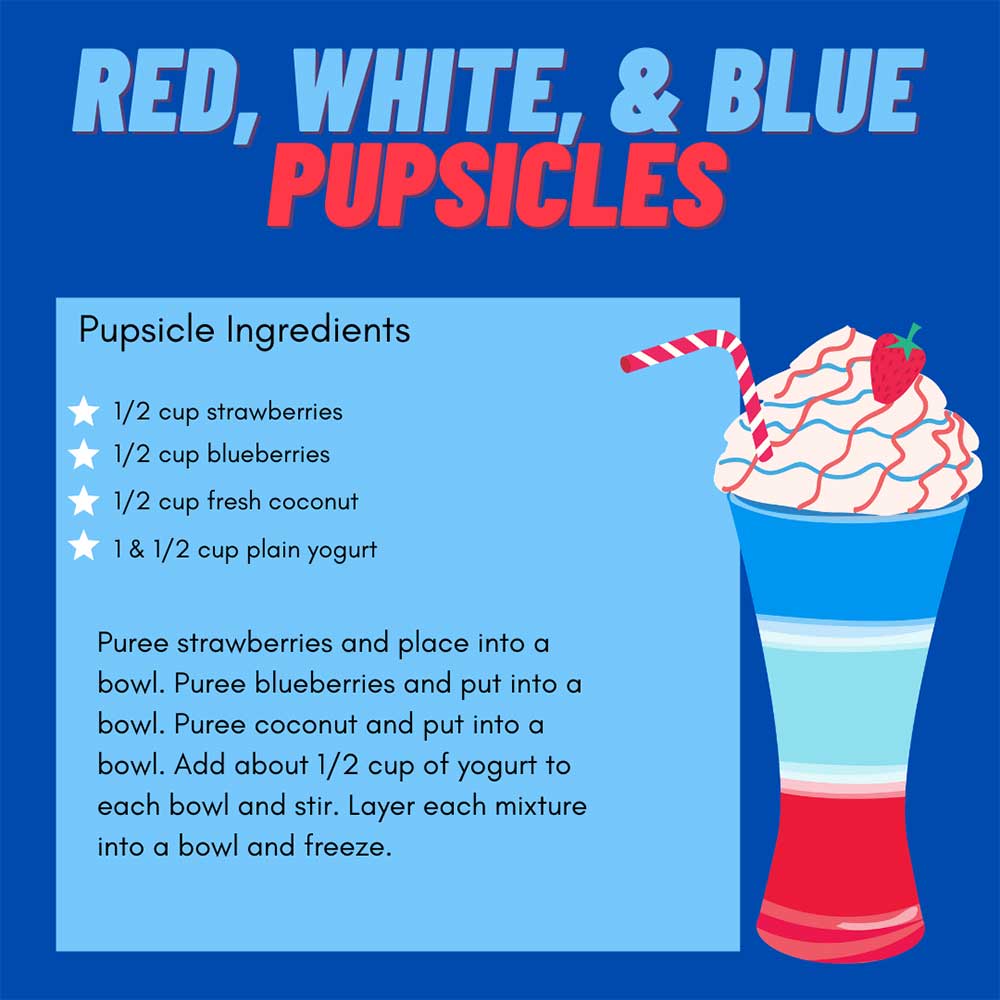 5. Giveaway Countdown: 5 Days of Summer Fun
Countdown to the party with five days of prizes, tips, and fun. Start your marketing campaign by introducing five days of giveaways, then kick off the party with an official giveaway post. Each day you'll pick a winner, ending with a grand prize announcement on July 4th.
Create five daily giveaway posts that are original yet share a similar design element. Add value by posting and cross-promoting various content that helps your followers out.
Personalize the following ideas based on your audience's interests:
4th of July playlist
Quick clean-up checklist
Five-ingredient or 15-minute side dish
Top 5 things people forget to check before a party
Three games guaranteed to occupy your kids while you set up
3 pre-party self-care tips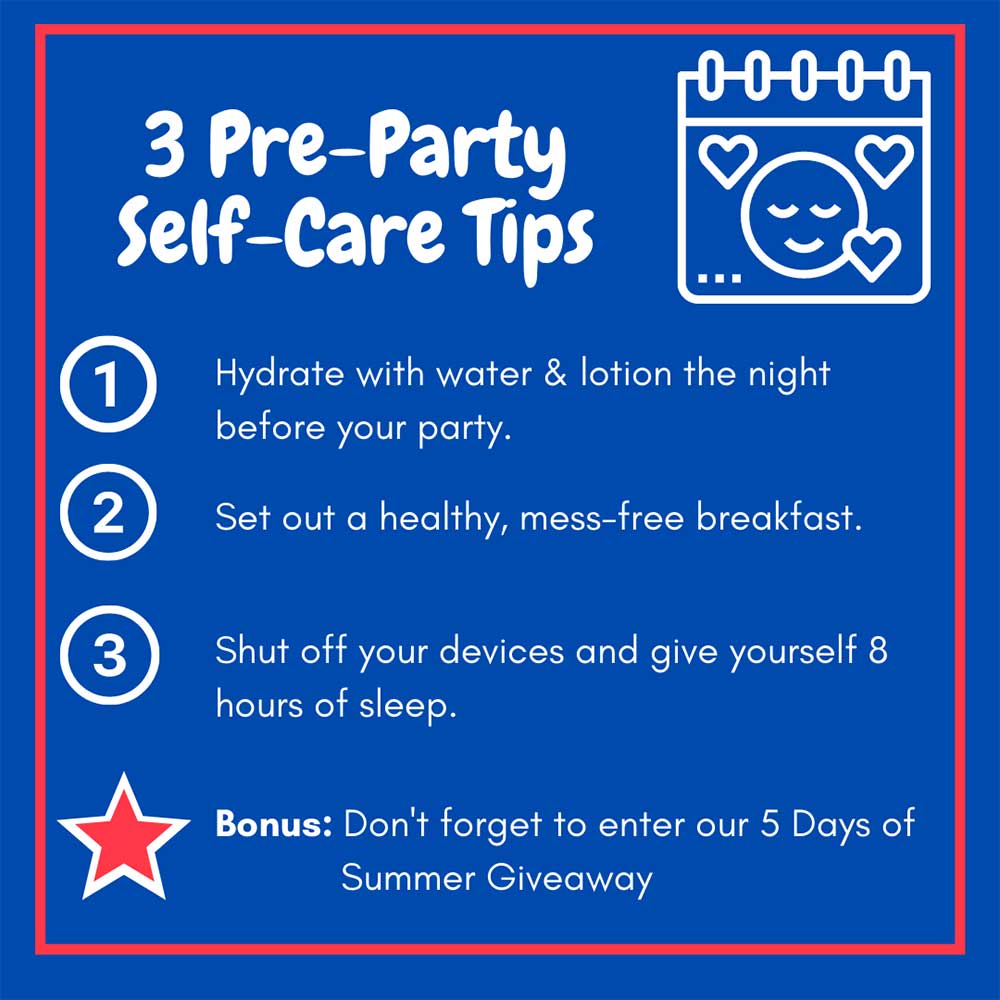 6. Icebreaker Trivia: Leave Your Answer in the Comments
Increase interaction on your Instagram posts — and give followers some fun facts to share at their party — with a comment entry giveaway. Ask a question, and everyone with the right answer automatically gets entered for a chance to win.
Give out extra chances with the second question in your comments. Those who answer it correctly get a bonus entry. 4th of July trivia questions include:
How many signers of the original Declaration of Independence died on July 4th?
John Adams and Thomas Jefferson
Name the song: "There's pride in every American heart"
God Bless the USA by Lee Greenwood
What food gets celebrated the entire month of July?
National Ice Cream Month
Which US President was born on July 4th?
Calvin Coolidge
What was Uncle Sam's occupation?
A meatpacker during the War of 1812
What song is this line from: "You're the emblem of the land I love"
You're A Grand 'Ole Flag by George M. Cohan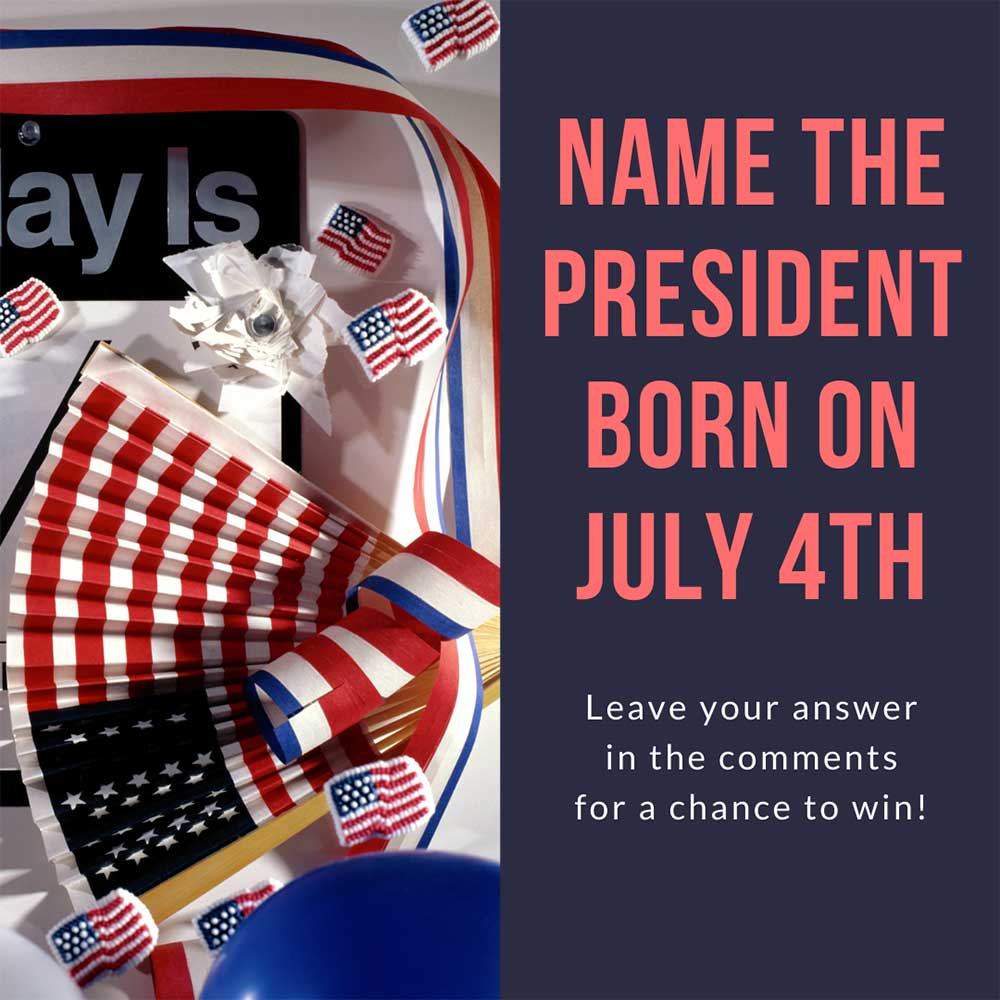 7. Independence-Themed GIF Contest
What comes to mind when your fans hear snap, crackle, and pop? Depending on your audience, it might be the sound your back makes when getting out of bed. Or adult beverages cracking open in front of a fire. Of course, on the 4th of July, it could be firecrackers and sparklers too!
Pick a theme and ask Instagrammers to respond with a GIF in the comments. Fun giveaway taglines include:
Keep calm and sparkle on
Stayin' fly on the 4th of July
Celebrate the little things and the big
I'm just here for the BBQ
Chill out with your grill out
Free to sparkle
If you didn't grill, did your Fourth of July even happen?
Current mood: Cue the sparklers
Don't forget to follow up with your own GIF, video, or photo to keep the fun going even after the giveaway ends.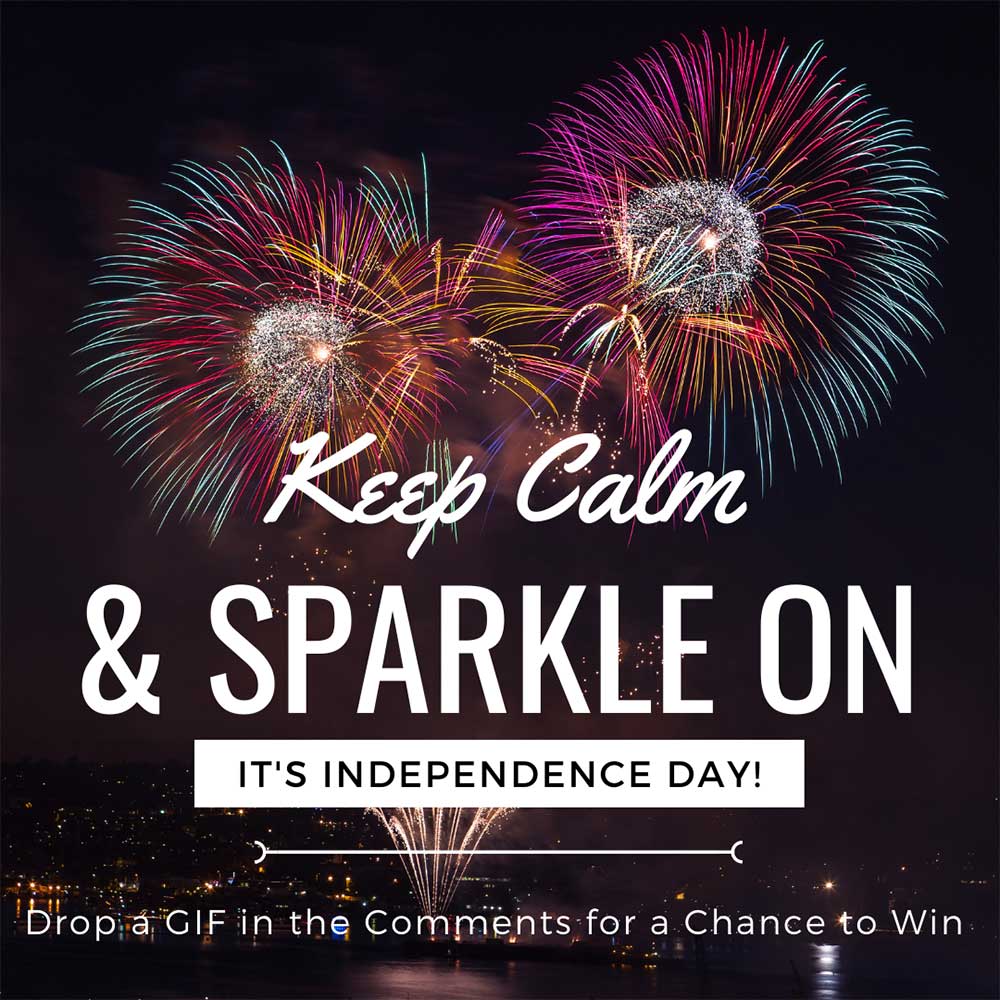 8. Nominate Your Hero on the 4th of July
Sure, the 4th is a celebration, but it's even more special because we're with the ones we love. Recognizing or remembering the heroes in our lives or communities helps your audience enjoy a moment of purpose.
Start with a memory or nomination of your own, then ask fans to share their story and tag a friend to keep the hero chain going.
Next, design a simple web page or add a blog post showcasing meaningful comments from your fans. Post the link across your social channels and send it to your email subscriber list. Let recipients know they can add a personal message under your Instagram post.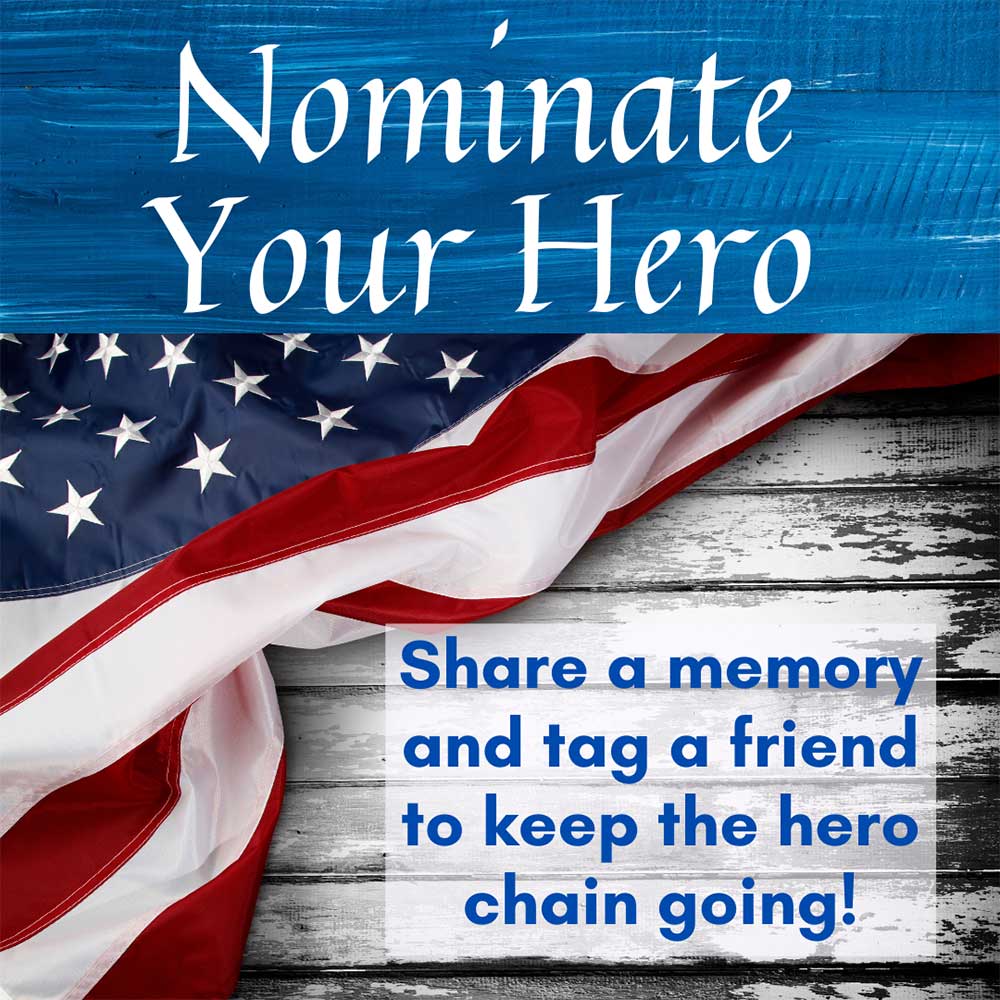 9. Amplify Your Store's After the 4th Sales Event
Are you kicking off a sales event on or shortly after July 4th? Get the word out with a cross-platform giveaway that ends at 11:59 pm on July 4th. Announce the winner and showcase your most popular sales items on July 5th.
Offer a sale item as a prize or a coupon to use at your sales event. Consider boosting web traffic by announcing your grand prize winner then rewarding all entrants with a promo code.
Promote your event across social channels by:
Posting a flyer with the top 10 items to buy after the 4th of July holiday
Offering up to 25 giveaway bonus entries for every referral signed up through a link
Inviting email subscribers to join you for the live grand prize giveaway
Providing early shopping access to 10 random people who comment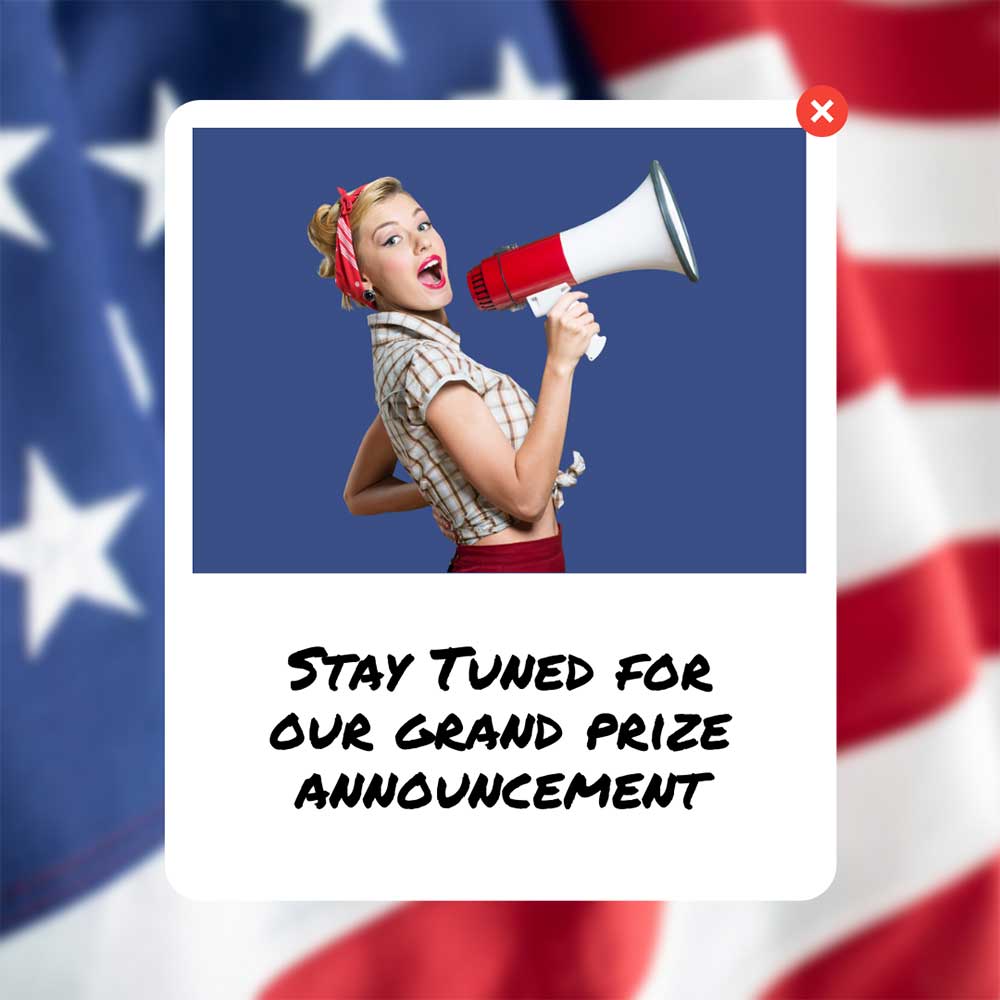 4th of July Giveaway Ideas: Celebrate Your Customers
Selecting the right prize and giveaway idea makes the difference between explosive growth and a dud. Get plenty of eyes on your 4th of July Instagram giveaway with ideas that encourage fans to comment on your thread. Plus, promote your contest and add value with targeted content across multiple platforms.
Need help putting together your 4th of July giveaway?
From setting up your first giveaway to picking a winner, the Woobox team can help you get started. We're available from 9 am to 5 pm PST, Monday through Friday at 1-360-450-5200 and via support@woobox.com.