You put a lot of time into designing your Facebook marketing promotions. So, it's frustrating when your giveaway goes live and fans are silent. It's not that your content is terrible. Instead, there's a good chance people just aren't seeing your post in their feed.
Facebook reports an average of 1.73 billion daily active users (DAUs), which is an 11% year-over-year increase. Yet, the average organic reach is only 5.17% of your page likes, according to We Are Social.
To see results, marketers must actively engage with users while delivering optimized campaigns. Boost your Facebook marketing promotions by partnering with other businesses and influencers while creating a series of targeted digital assets on multiple platforms.
Why Do Campaigns Succeed (or Fall Flat)?
Your marketing campaign involves many turning cogs. Two key areas impact your campaign reach:
Strategy: A marketing plan with separate strategies for social media and email.
Audience: Specific buyer persona details matched to the stage of the buyer journey.
High-performing campaigns combine a clear strategy with in-depth knowledge about their target market. Those who report problems often point to a lack of information in one or both areas. Your plan narrows your focus to a select number of goals and audiences. Then, your customer research provides a focus for each digital asset you create for your Facebook marketing promotions.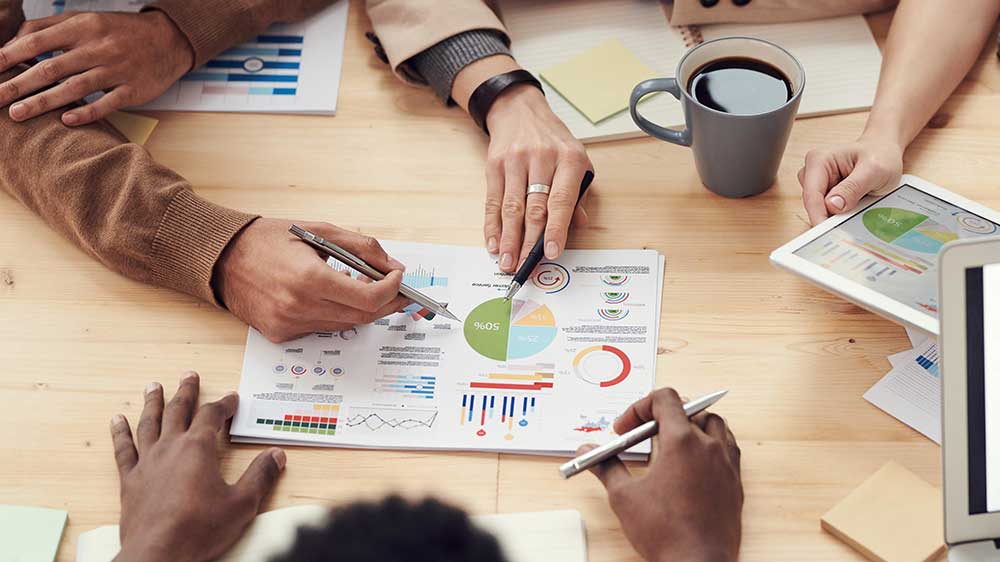 Other Top Problems With Facebook Marketing Campaigns
If you have a strategy in place and know your audience, those are great first steps. Yet, it's essential to double-check to ensure that you're not making the following errors:
Using generic copy in messaging instead of tailoring content to specific contest personas
Providing unclear (or too many) instructions for your Facebook giveaway or contest
Not adding a call to action (CTA) in every piece of content
Vague or inconsistent campaign distribution plans
Giveaway prizes that don't excite your followers
Essential Parts of Your Facebook Marketing Promotions
Let's briefly go through the necessary components of your Facebook marketing promotions. Although Woobox makes it easy to get a Facebook giveaway up and running, it's crucial to take advantage of each design aspect to achieve maximum overall reach.
Before You Begin: Review Your Brand Design Elements
Consistent branding elements keep your brand at the top of your fans' minds when they're ready to buy. A successful Facebook marketing promotion ensures each digital asset conforms to your guidelines. Design a Facebook contest for your brand using:
Primary and secondary colors
Fonts
Logo specifications
Key messaging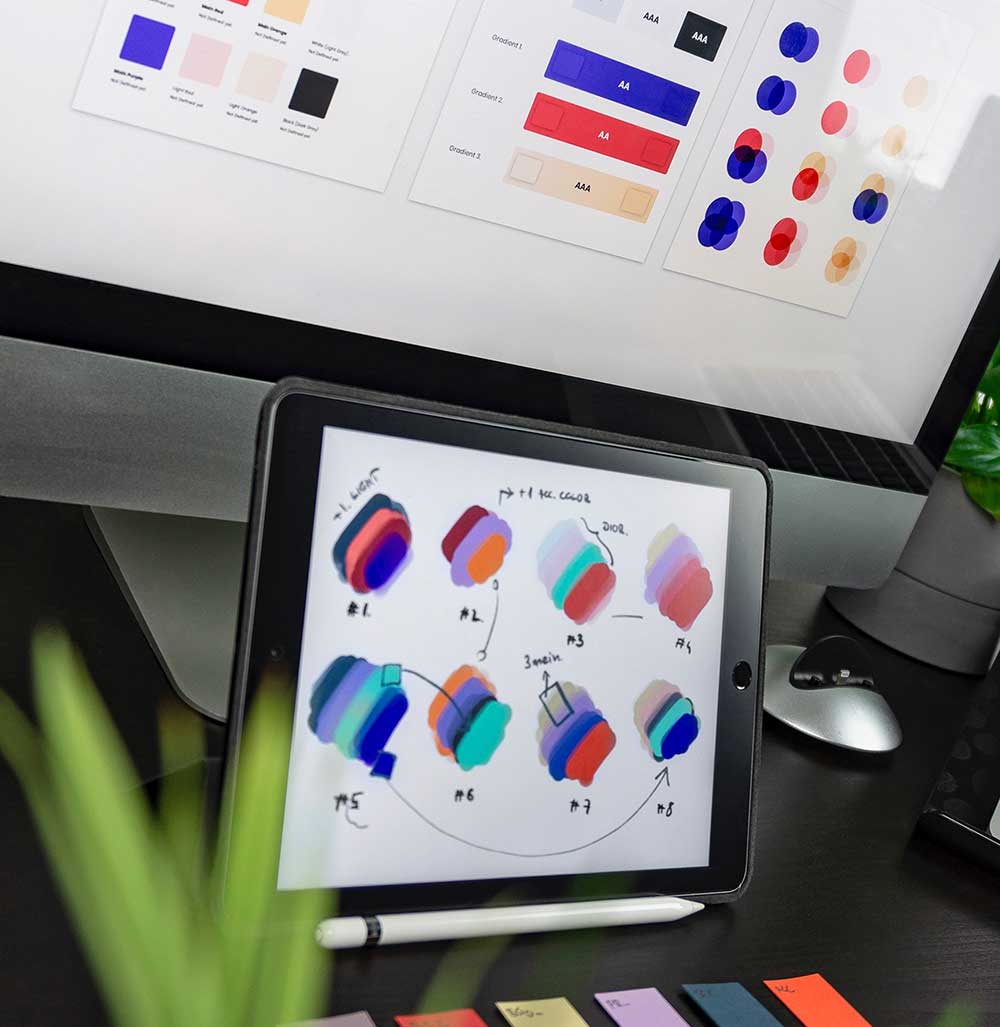 Setup Your Facebook Giveaway for Maximum Reach
The Woobox campaign builder allows you to create custom Facebook marketing promotions using your brand design elements. Top-performing campaigns leverage every option to ensure a giveaway gets the attention it deserves. Use these guides to develop your next campaign:
Design Eye-Catching Giveaway Pages
Think about the different ways that potential entrants interact with your giveaway assets. For example, someone may click on a Facebook post link for a contest that's ended. Another person may enter your latest giveaway via your landing page.
Personalize a variety of giveaway landing pages and opt-in forms for the best results. By default, these pages deliver a basic message. But, you can customize each one to fit your brand and audience needs. By adding brand elements on each form, you'll boost brand awareness with your Facebook marketing promotions. Use several mini sales pages like:
Pre-start. The page where fans land before your contest starts.
Fan-gate. When using Facebook tabs, supporters land on this page first.
Entry. This is your main landing page for your Facebook marketing promotion.
Post entry. A thank-you for your entry page with a CTA to share.
Ended. Finished promotions display a message saying the contest has ended.
Gallery. A user-generated content contest may use a custom gallery page.
Voucher. Your voucher page delivers a coupon or promo code.
Voucher expired. This page shows the promotion ended.
Not a winner. A page used for your instant win campaign.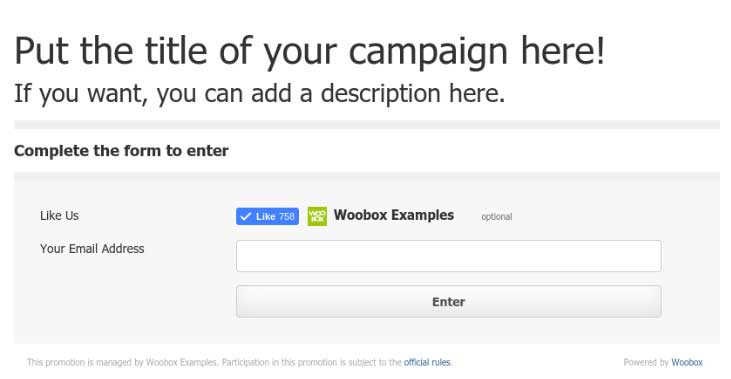 Create Images and Video for Facebook Marketing Promotions
Save yourself time and ensure brand consistency by developing your visual content during one sitting. You'll want photos and videos for each of the above pages, email, and social media content. Plus, it's vital to review the Facebook image specifications and limit the amount of text on your Facebook pictures.
Write a Series of Posts for Your Campaign
Like your photo creation, designing your Facebook, Twitter, and Instagram posts during one sitting keep your mind focused. Some platforms, like Twitter, need several posts daily, whereas others, such as Facebook, may work better with only one or two posts per day. Each post should:
State your CTA immediately.
Get fans excited about the prize.
Be short, clear, and captivating.
5 Steps to Get More Eyes on Your Facebook Giveaway
Once you've set up your Facebook marketing promotions, it's time to find more ways to attract attention. Along with your distribution and promotion strategy, look for ways to tweak your campaigns using multiple platforms and partnerships.
1. Partner With Local Organizations and Influencers to Expand Your Reach
Consumers continue to trust peers over brands. To gain their trust, it's critical to include social proof in your giveaway posts. However, you can extend your reach by partnering with other companies, influencers, and micro-influencers.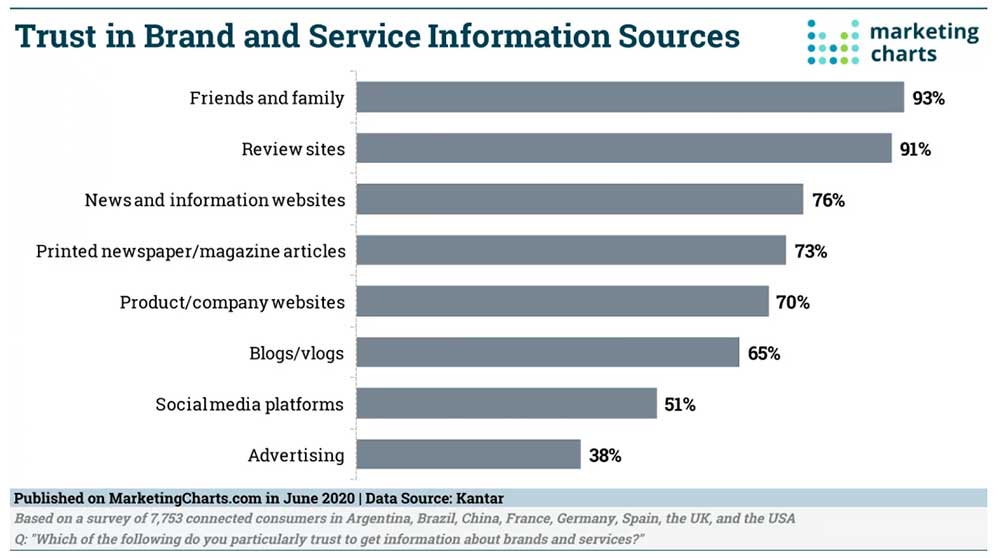 Keep a list of websites and Instagram, Facebook, and Twitter accounts that regularly share content like your brand's giveaway. These accounts may be influencers, friends, bloggers, or companies with a similar audience.
Reach out with a personalized message and ask them to share. They may ask, "Well, what's in it for me?" Consider offering to cross-promote their content, share their product recommendations, or boost their post engagement by commenting.
In the marketing promotion example below, a food blogger with just over 8,000 followers teams up with a new company, Skinny Gal, for a shared giveaway.
2. Optimize Your Giveaway Landing Page
Woobox provides many ways to customize your landing page for the best results. Each landing page allows you to personalize elements like:
Text. Adjust fonts, size, alignment, and add links.
Images. Upload your photos and attach a clickable URL.
Canvas. Use the art editor right in Woobox to design images using Woobox image elements.
Dividers. Improve page flow using dividers between images or content.
Content. Add content in-line with your photos using this feature.
Videos. Upload your video or link to YouTube, Vimeo, Facebook, Instagram, or .mp4.
Share. Customize share buttons for social media and sending an email.
HTML. Add code to your landing pages with this design element.
Consider adding an opt-in box for email subscriptions, a customer testimonial, or links to prize or product information. In the following example, Pet Shed invites fans to follow them on other social channels when entering their UGC contest.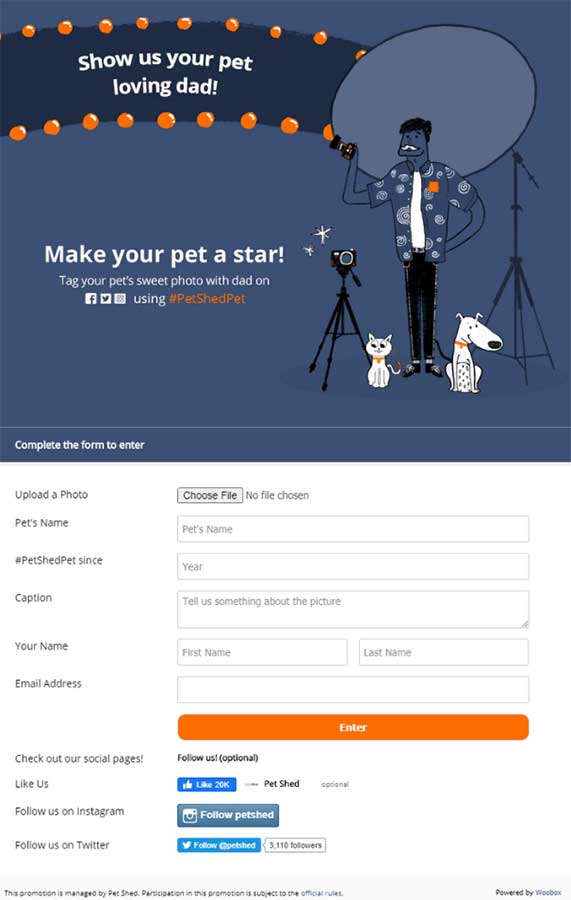 3. Dedicate a Facebook Tab to Your Campaign
Facebook tabs give you another way to promote your campaigns and other social media channels. However, Facebook says, "Only pages with 2000 or more likes can create custom Page tabs." If you meet the requirement, use the "Create a Tab" feature on Woobox to add a Facebook tab for your giveaway campaigns.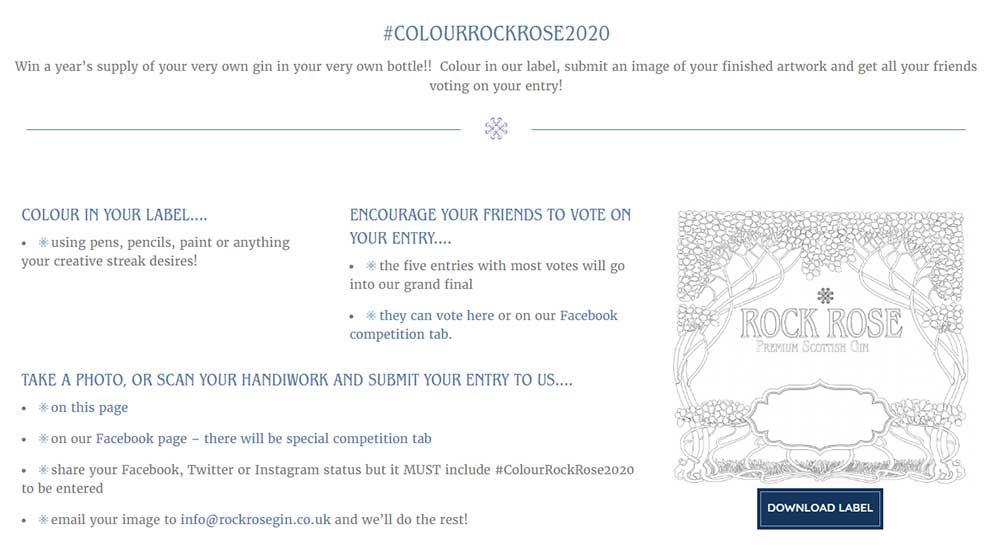 4. Cross-Promote on Social Media Channels
Sure, you're running the contest on Facebook. But, that doesn't mean that you shouldn't share the love on other social media platforms. Once you set up your campaign, go the extra step by scheduling giveaway posts on all channels.
Jolly Time Popcorn company created a Facebook marketing promotion. As part of its promotional efforts, the brand shares several posts on their feeds using Twitter and Facebook.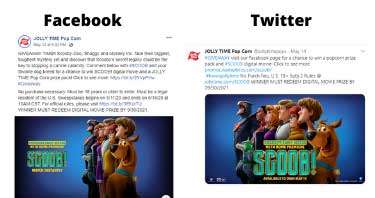 5. Reach Out to Your Email Subscribers More Than Once
Your email subscription list is invaluable for Facebook marketing promotions. It's a way to reach those who may not be on social media and remind others to share your giveaway with their friends.
For the best results, segment your list. Send out one email to current customers, another to email subscribers, and create a new email series for those who enter your contest. For instance, consider emails for:
Awareness. Send an initial email inviting subscribers to sign up for your giveaway.
Thank you. Deliver an email after fans enter your contest and ask them to share it.
Winner announcement. Direct folks to your winner landing page and offer them a discount on the prize.
Use Constant Contact, Mailchimp, Zapier, Webhook, and AWeber with your Woobox campaigns for easy integration.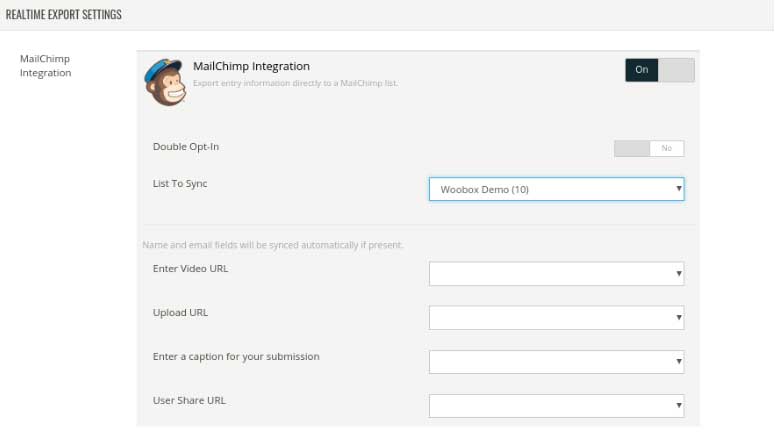 Spread Awareness With Your Facebook Marketing Promotions
Make every Facebook marketing promotion count by taking advantage of the many tools available to you. From custom forms to cross-channel promotion, taking a few extra steps boosts organic reach, delivers a consistent message, and leads to a better return on your contest investment.
Let Woobox Help You Design Your Facebook Marketing Campaign
Do you have questions about how to create a successful Facebook marketing promotion? Our Woobox support team is here to help. Contact us from 8 am to 5 pm PST, Monday through Friday at 1-360-450-5200 and support@woobox.com.