So you want to improve your YouTube presence? Not a surprising goal when you look at the data. YouTube, the granddaddy of online video platforms, is still a powerhouse when it comes to attracting viewers. Just take a look at these stats: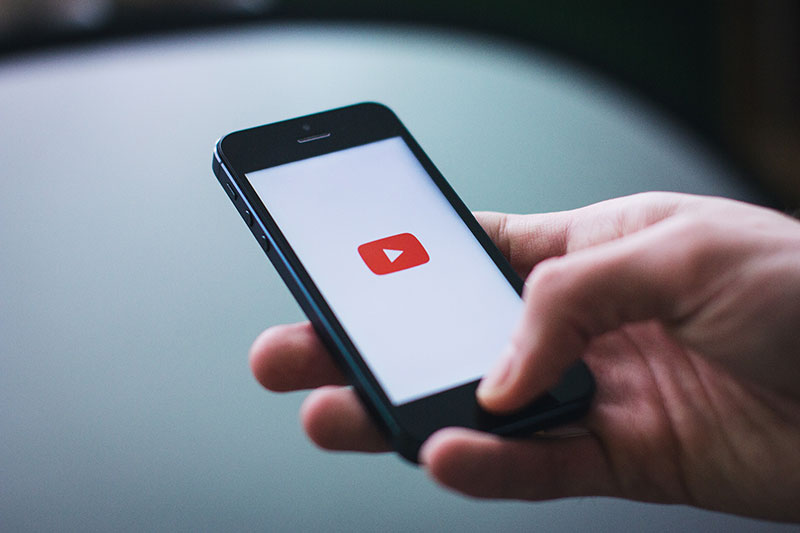 If those YouTube-specific data points don't impress you, consider this information from the Cisco Visual Networking Index: by 2021, video traffic will account for 82 percent of all consumer internet traffic.
YouTube is definitely where the action is, but it's also a tough place to get noticed when you're a marketer competing with cute animal and crazy backyard stunt videos. If you can't improve your view times and engagement, YouTube will be less likely to prioritize your videos and channel in user searches.
How can you give your presence a pop? Try a YouTube contest or giveaway using the Five P's outlined below.
The Five P's of YouTube Contests and Giveaways
1. Purpose
As with any marketing investment, you should have a clear purpose before you start planning a YouTube contest or giveaway promotion. Beyond improving your performance on YouTube, what business goals does this promotion impact? Are you trying to:
Increase your brand's awareness?
Drive lead generation?
Share news?
Promote a product?
Engage your community?
Paint a picture of what a successful YouTube contest or giveaway looks like, and share that vision with your team and leadership. Ensure everyone is on the same page before you start spending time, effort, and money on this endeavor.
2. Prize(s)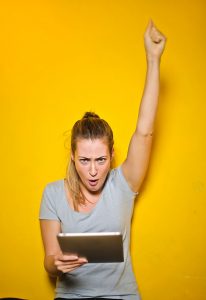 If you want to use your YouTube video to generate contest/giveaway entries, you have to do more than make a terrific video. You have to give people a reason to hand over their name and contact details; this is where many marketers make a major misstep. Misalignment of prize and brand occurs all too often with social media contest and giveaways.
Before you "go big" with an iPad or Amazon Echo (or too cheap, for that matter), think about buyer personas. Everybody will enter to win a free iPad or Echo, but what prize will appeal directly to your target readers or customers? Here are a few guidelines to help you pick the best prize for your promotion:
Can you provide your product (or a free period of use for your services) as a prize? If you sell something that's a commodity or too expensive to give away for free, this may not be the right option.
Do your brand values and the interests of your customers align with the mission of a nonprofit charity? If your company has a strong "green initiative" or other social corporate responsibility programs, you could offer a donation in the winner's name to a specific charity (or the charity of the winner's choice from a list of nonprofits you identify).
What other products or services complement your brand? If your product is a significant investment, one of those things that people only need when they need it, or something they may have never thought about trying, you may have to look for prizes that complement your product or service to get on people's radars. Here are a few ideas to get you thinking.

Veterinarian – offer a gift certificate for a pet spa day at a local groomer
HR software vendor – cover the cost of a one-year SHRM membership
Car repair/mechanic – provide a gift card to a local car wash/detail shop
Foodservice distributor – pay for some or all expenses for a trip to the annual National Restaurant Show in Chicago
Fashion blogger – partner with a service like Dollar Shave Club for men or Birchbox for women for a one-year subscription prize
Remember — a prize is kind of like a gift you're giving to a potential customer. When gifts are thoughtful and appeal to the recipient, they will be valued.
3. Passwords
This "P" in the five Ps of YouTube contests and giveaways sounds a little cryptic, I know, but passwords are the secret sauce for both using YouTube as a vehicle for your contest or giveaway AND increasing your viewer engagement stats on YouTube.
For YouTube-based contests and giveaways, you can take a page from the Woobox playbook and use the Word-of-the-Day password campaign concept. Send your target viewers on password scavenger hunt in one or more of your videos. Here are a few ways to approach the video-password promotion:
Encourage people to visit your YouTube channel to watch the "video of the day" to get the "word of the day" password to enter your contest or giveaway. This step will increase daily visits to your channel and video views.
Add a card or end screen element containing the password to a new or existing YouTube video and point the element to your website where you have embedded your contest or giveaway.CAVEAT: you have to be part of the YouTube Partners Program to use these components to link people to your site. Criteria for joining includes 4,000 hours of watch time and 1,000 subscribers in the last 12 months. If you were quick enough to apply before these guidelines were put in place in 2018, phew! You got to keep these capabilities even if you don't meet the view time and subscriber requirements.
Create a series of videos (or tweak some of your existing videos) and assemble them into a playlist with hidden clues for multiple contest or giveaway entries.
If taking your YouTube presence to a new level is your aim,  combining promotion-related videos into a YouTube playlist is the way to go. Why a playlist versus a single video? According to YouTube's Creator Academy,
The total amount of time a viewer spends on YouTube in a single visit is called a watch session. If a video on your brand's channel drives them to watch more videos, the channel earns some watch time credits for the cumulative minutes accrued.
With playlists, your next video in the lineup will start playing automatically. When you hide password "Easter eggs" in various videos in a playlist, you will increase watch time and get people engaged with your channel. Check out  Backlinko's Brian Dean and his tips for playlists.
A few parting thoughts when it comes to using a playlist for your "password" promotion approach:
Use a playlist of videos for your scavenger hunt when you want to change user behaviors. If you've rolled out a new product version or even a new self-service support hub that requires your current customers to learn new ways of engaging with your products, turn an otherwise tedious chore — watching training videos — into something a little more fun. A playlist of training videos that you "gamify" with a contest or giveaway can make people more likely to do the training.
Don't ask too much of your viewers when it comes to using playlists as part of your promotion. Avoid making people watch a lot of long videos to find passwords to enter your contest or giveaway. Ensure the videos in your playlist are entertaining or informative and don't require viewers to watch all of them just to discover one of the secret passwords; this is especially important if your goal is to generate leads. Nobody has ever bored a lead into buying (that we know of, anyway).
4. Production Value
How much you decide to spend on your video production really depends on your approach.
Word of the Day Videos
If you ask viewers to return daily to get the "word of the day" password, you could shoot something simple on your smartphone. You can make it more of an event by streaming live on YouTube at a specified time. A live stream approach can give your promotion a real sense of urgency, too, if you only leave the recording available for a limited amount of time each day after you've gone live.
You can also opt to record something at your desk using your webcam and screen sharing platform like Zoom or tools like TechSmith's Snagit and Camtasia. This option allows you to record your face and anything on your screen that you'd like to present as part of your "word of the day" announcement.
Zoom bonus tip: Did you know that Zoom lets you use green screen technology? You can buy a portable green screen that fits on your desk chair, create some custom promotional graphics for your background, and make your "word of the day" live stream or recording stand out.
Playlist Scavenger Hunt Videos
When you decide to go the playlist route for your YouTube contest or giveaway, you need to put a little more time, effort, and possibly budget toward your video creation. Your initial teaser video could be a simple "talking head" video of you or another spokesperson explaining how the contest or giveaway works. The other videos in your playlist need to be engaging and look terrific. You're asking people to spend time there performing a scavenger hunt for passwords, so make it enjoyable.
With playlists, take time to map out the purpose or story that your entire playlist will convey. Maybe you're creating a series of user training videos, so you know what you need to present in each session. But maybe you're rolling out your contest or giveaway on YouTube to improve your profile and generate leads. That means you've got to get creative.
Storyboard your series and each video.
Invest in creating or procuring top-notch visuals.
Keep the videos true to your brand personality.
Don't forget the passwords and call-to-action telling people where to enter.
If you don't have the budget to hire a professional to create your videos, don't worry. Some very cool tools, listed below, won't break the bank and can help you look good.
Try Lumen5 to transform blog posts into videos. Select your most popular related posts to create a YouTube playlist of videos with password entries sprinkled throughout. Use the highlighting feature to make those passwords stand out.
Use Wave.Video to create slick looking videos for YouTube and other social media platforms. Wave.Video features a library of 500,000 video, image, and sound clips you can use in your productions, and you can purchase additional footage from the system's library of over 200 million video stock clips.
Go with a whiteboard-explainer vibe using a tool like VideoScribe or Doodly.
Whatever route you take, ensure you highlight your YouTube promotion prize, make the contest or giveaway exciting and fun, and include the call to action link where people can enter the contest.
5. Promotion
After all the planning, effort, and investment you will put into your selecting a prize and producing a video or series of videos, you need to take steps to ensure a successful YouTube giveaway or contest. If you don't already have a significant presence on YouTube, you need to rely on other channels to get the word out. Here are a few ideas to jumpstart your promotion brainstorming:
Work with YouTube influencers (who are relevant to your audience and brand) to mention your contest in their videos.
Alert your audience about the YouTube promotion through your other social channels.
Send a series of emails throughout the promotional period to your subscriber list.
Consider paid ads on LinkedIn, Twitter, YouTube, and Quora to reach people in your industry or niche to inform them about your contest or giveaway.
Create a blog post talking about the contest/giveaway, how it works, and where to go to enter once participants have discovered the password entry code.
Add social sharing options for people to share your promotion once they've entered. Incentivize them by giving them additional entries or clues when they share.
Ready to Pump up Your YouTube Presence with a Contest or Giveaway?
Online video gains more popularity every day. As a marketer, you can't ignore the power of this medium, and you can't deny the power that YouTube still holds when it comes to reaching your potential customers. To increase your engagement and session time, consider adding YouTube contests or giveaways to your mix. Remember the five Ps to maximize your promotion's performance:
Purpose — beyond improving your YouTube presence, identify another business goal for your promotion.
Prize — make your prize relevant to your brand and target customers.
Passwords — use password scavenger hunts and "word of the day" approaches to generate engagement, watch times, and leads.
Production value — you don't need a Hollywood-level effort, but you do need to make your videos appealing.
Promotion — make people aware of your contest via YouTube influencers, social media, email, and other channels.