Are you gearing up for a spooktacular Halloween? More importantly, are your customers? Typically about 70% of Americans celebrate Halloween, but "planned participation fell to 58%" in 2020, most likely due to the pandemic.
However, a recent study by Hershey finds increased consumer interest in this 2021 fall holiday. In fact, "59% of parents with a child under 18 have already started thinking about Halloween celebrations," according to Bake magazine.
Take a look at the top trends for Halloween 2021 and discover Halloween marketing ideas designed to thrill current and potential customers.
1. Trend: Beauty Looks Inspired by Witchcore Aesthetic
Trendalytics reports that searches for witchcore aesthetic are up 581% compared to last year. Also on the rise are Halloween hair and nail looks. After all, even if masks are required, unique hairstyles, fingernails, and earrings will stand out. Accordingly, Etsy finds a 73% increase in searches for Halloween earrings.
From mystical makeup brushes to organic self-care formulas, consumers want novel ideas and products this holiday season.
Marketing Idea: Personalize Your Halloween Giveaway With Prize Bundles
Enchant your audience with a Halloween giveaway that rewards entrants with a custom look. Start by showcasing your beauty product lines and tying them to the witchcore aesthetic.
From earthly colors to gothic glamor, your audience wants to see a range of options for different hair and skin colors. Instead of limiting your giveaway prize to certain items in your collection, create several mix-and-match palettes for winners.
Showcase them in your initial Halloween giveaway post and invite fans to leave a comment naming the palette they want to win.
After announcing your giveaway, complete a series of short videos and photos that showcase your witchcore looks. In each case, provide a call-to-action (CTA) to remind followers to enter your giveaway for a chance to win.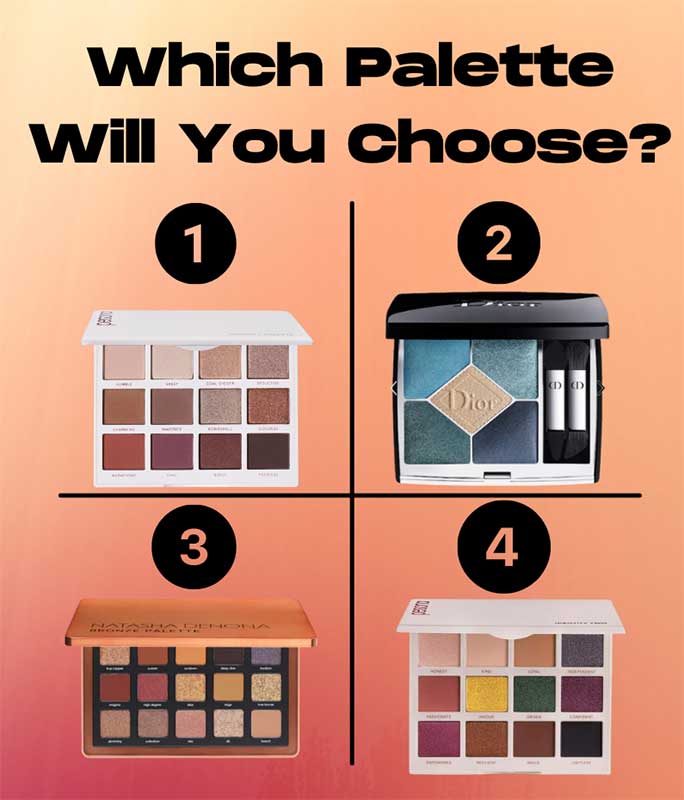 2. Trend: Matching Pet Halloween Costumes
Since 2010, consumers have doubled their spending on pet Halloween costumes, and 2021 won't be different. Consequently, Country Living recently debuted a list of the top dog and owner costumes for Halloween 2021.
But, it's not only dog lovers dressing up their furry friends. Reader's Digest rolled out 36 purrfect cat outfits in August. With major publications talking about Halloween and pets before the first leaves of autumn fall, you can bet that consumers are thinking about it too.
Marketing Idea: A Costume Photo Contest for Pets
A pet photo contest is an excellent choice for almost all brands, as pet lovers make up a large portion of the population. Of course, if you cater to pet parents, it's a must-have Halloween marketing idea.
There are several ways to get your audience involved. Try one of the following ideas to engage your customers:
Host a hashtag contest and pick a random pet costume contest winner
Create a gallery and ask fans to vote for the best-dressed pet
Give your Halloween giveaway a theme and choose a winner who does it best
Run separate giveaways for each pet costume category, such as scariest costume or superheroes
Don't forget to share the user-generated content (UGC) on social media or create a round-up blog post showcasing the best ideas for pet Halloween costumes.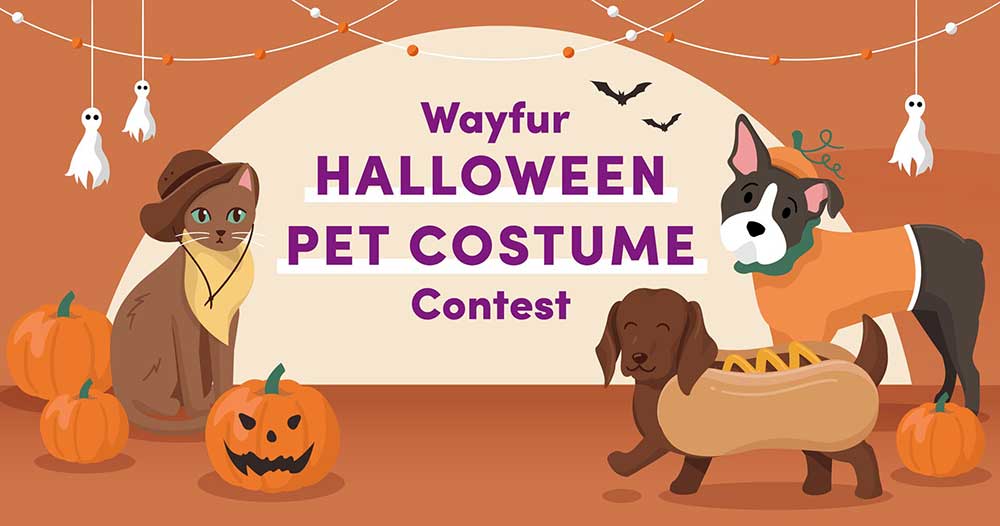 3. Trend: Consumers Look for New Ways to Celebrate
Drive-thru Halloween events were a pandemic staple, and it shows no signs of slowing down in 2021. People appreciate outdoor displays and safe ways to trick or treat regardless of the weather or virus activity.
However, Trendalytics also notes that consumers search Pinterest for Halloween movie night ideas and ways to turn their homes into haunted houses. Brands can develop Halloween marketing ideas to help customers get ready for the season.
Marketing Idea: Livestream a Pre-Halloween Virtual Event
There's a lot of work that goes into Halloween planning. Indoor and outdoor decorating, do-it-yourself (DIY) decor, and classroom treat bags. Then there's the cooking and party organizing or costume-making sessions.
Your website and social analytics should give you a good idea of what interests your fans. But you can also do a few polls throughout September and October to gauge their feelings and priorities.
From there, come up with a theme for your campaign and a few Halloween marketing ideas to promote your event. Depending on your audience and topic, you may want to:
Live stream on social media, like Facebook or Instagram
Use free webinar software so fans can join via a direct link
Have an agenda that includes a presentation or tutorial
Share polls or content with your audience during the Livestream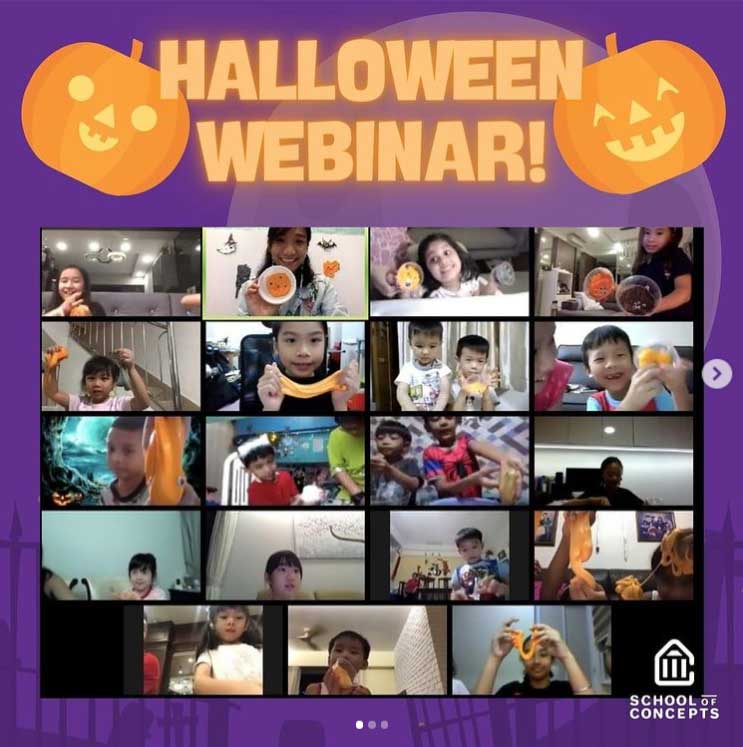 4. Trend: Consumers Dig DIY Halloween Projects
According to Etsy, there's been a 1,368% increase in searches for Halloween DIY. If there's a way to make it at home, people are willing to try.
Sure, kid-friendly activities are always popular around Halloween. But, adult art parties garner just as much attention. Therefore, many brands can target a DIY audience with Halloween marketing ideas.
Marketing Idea: Ask Your Audience a Question
If you're already sharing great content, like DIY tutorials or sell craft supplies, giving away a bundled project gift basket for the contest winner and three of their friends will undoubtedly please your shoppers.
But, other businesses can jump on the DIY Halloween trend as well. You could partner with another company for a sponsored giveaway or purchase supplies for a project and repackage the unopened goods in your branded basket.
Increase engagement on your social feeds by asking a question: What's one thing you're DIY-ing this fall?
Encourage followers to leave a comment with their answer for a chance to win. But don't stop there. Some social media users may be up for a chat. Ask them where they got the idea or what it's for.
Asking your audience questions as part of a giveaway is a fun way to build relationships and learn about your followers.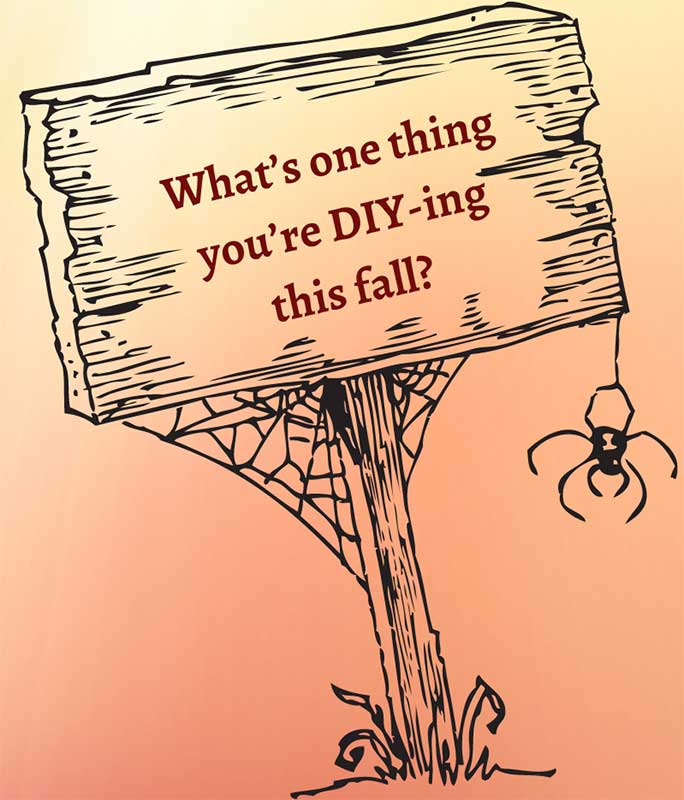 5. Trend: Tis the Season for Halloween Home Decor
Hershey's survey finds, "66% of Americans ages 18 to 34 and parents with a child under 18 plan to do more for Halloween this year compared to other years." Moreover, Trendalytics says, "searches for Halloween home decor are up 4x," and Etsy reports the following increase in year over year searches:
59% for Halloween outdoor decor
245% for Victorian Halloween items
34% for vintage apothecary items
30% for crystal balls
62%for tarot cards
Marketing Idea: Take the Quiz for a Spooky Good Time
Mix up your marketing tactics by adding a quiz to your website. You can collect email addresses or ask people to sign up for your monthly newsletter.
Possible quiz ideas include:
Vintage or Victorian? Take the quiz to see the best decor for your home.
What costume should you be based on your Halloween decor?
Name the theme: Which style do you know best?
Pick one product per question to see your home style rating.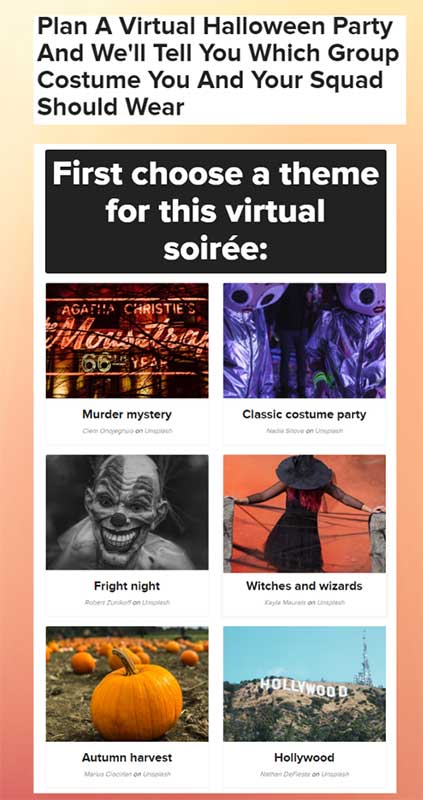 Uncover Spooktacular Halloween Marketing Ideas
With "86% of Americans ages 35 to 44 being either more or as excited for this coming season", what are you waiting for? Develop Halloween marketing ideas that foster relationships while increasing brand awareness. Start by digging into the data and finding out what interests your audience. Next, come up with Halloween promotions and sales. Lastly, broadcast your promo across multiple channels.
Need help implementing your Halloween marketing ideas?
Woobox makes it easy to create and administer your giveaway, poll, or quiz. Plus, the Woobox team is available to answer your questions from 9 am to 5 pm PST, Monday through Friday at 1-360-450-5200 and via support@woobox.com.