The leaves are changing, the smell of pumpkin spice and cinnamon invade every craft store, and there's a feeling of mischievous fun always floating in the air.
Even if you aren't the "dress up and go out" on Halloween type, you can still enjoy the occasional scare from Halloween movies.
Whether you're a die hard Halloween or Hocus Pocus fan or you're open to other scary movies like The Shining or IT, all of these movies can safely fall under the category for classic Halloween movie scares.
Fun Instagram Contest Ideas Based on Halloween Movies
In honor of everyone's favorite haunted holiday, here's a list of fun Instagram Halloween contests you can run based on some of your favorite and non-traditional Halloween movies.
IT
It's no secret that Stephen King is the king (pun definitely intended) of horror. One of the classics from his prominent library of stories is the book IT. Regardless of whether you've watched the original movie made in 90s or the remake made in 2017, one thing remains the same – the level of sheer and utter creepiness from Pennywise the Clown.
Makeup Contest Idea: Pennywise the Clown
When autumn rolls around, one of the most popular trends among makeup artists and makeup bloggers is recreating Halloween characters or creating an original horror look. Artists like @ellie35x, @mariamalone1122, or @simple.symphony take it upon themselves to come out with creative Halloween looks to inspire their audience.
For a Halloween contest based on IT, ask your audience to submit their best Pennywise the Clown look. Make sure your contest messaging specifies any entry and participation requirements.
You can host a contest and choose a winner based on how similar they can recreate Pennywise (new or old) or you can ask your audience to get creative and put their own twist on Pennywise.
Photo Contest Idea: The Red Balloon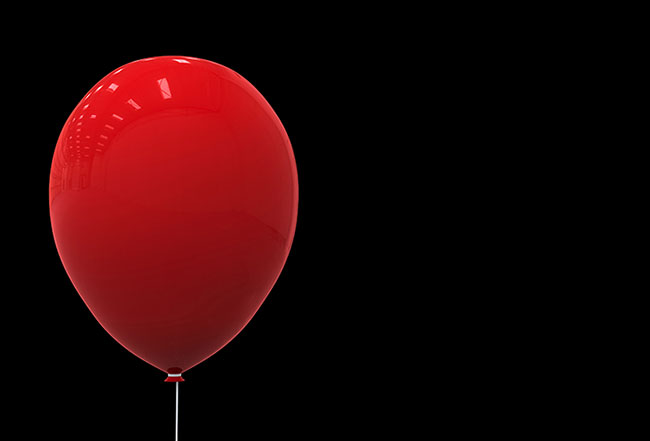 The red balloon is a classic prop from the movie IT. Although balloons are typically thought of as happy objects related to little kid birthday parties, Stephen King managed to turn a simple red balloon into an object that sends a slight chill down your spine. For your Halloween Instagram contest, challenge your audience to submit photos that must contain one red balloon. While the red balloon doesn't need to be the sole focus on the photo, a single red balloon must be used somewhere in the photo to qualify.
Scooby Doo
While Scooby Doo isn't a traditional Halloween movie, every Scooby Doo episode or movie has a mystery that needs to be solved. With Scooby, Shaggy, Fred, Velma, and Daphne, the Mystery Gang follows clues and investigates a problem until they're able to lift the mask off the villain, to which the villain sordidly proclaims, "I would have gotten away with it too if it weren't for you meddling kids and that dog!" Speaking of that dog, here is Halloween Instagram contest number two.
Costume Contest Idea: Pet Edition
To celebrate our furry friends like Scooby Doo, you can host a costume contest for *drumroll please* your pets! While finding a costume for yourself is super fun, finding a costume for your pet is (dare we say) even more fun?
For a Halloween Instagram contest, ask your audience to snap a photo of their pets in their best Halloween costume.
Is choosing one prized pet photo way too much pressure? (How can you possibly choose between hundreds of cute pet photos?!) Here's a solution: offer photo contest categories and choose a winner for each. You could pick a winner for the Cutest Costume, Scariest Spooks, and Most Original, just to name a few. While your pet may only cooperate for a few minutes, the photo you get from it is totally worth it.
Stranger Things
Technically the hit Netflix series, Stranger Things, isn't a movie, but the show's fantasy, horror, and sci-fi vibes make it a hit among movie streamers. Not to mention, last year's season was released right before Halloween (with an episode dedicated to Ghostbusters), making it one of the most watched series around Halloween time.
Food Contest Idea: L'Eggo My Eggo Creations
Fans of Stranger Things know that Eleven, one of the main characters, has an obsession with Eggo waffles. We've seen her eat them straight out of the freezer or done up nicely with syrup and a pad of butter from her stand-in Papa Bear, Hopper. A creative Halloween Instagram contest you can host is an Eggo building contest. Challenge your audience to concoct the most delicious, the tallest, or most outrageous waffle creations they can muster up and take a photo or video for their submission.
Writing Contest Idea: The Strangest Things
Instagram is mainly comprised of visual-heavy Halloween Instagram photo and video contests, so offering your followers a different creative outlet is a refreshing change of pace.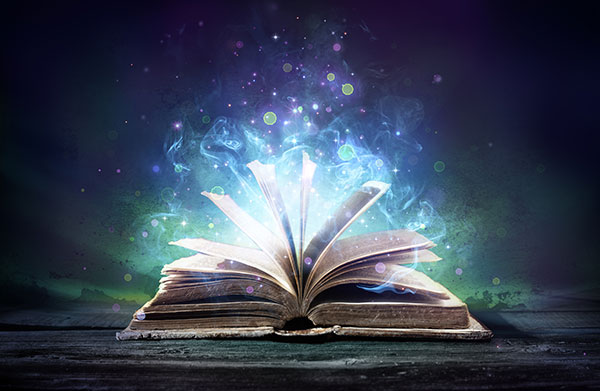 Host a writing contest loosely based on the title Stranger Things. Staying true to the name of the series, ask your audience to submit the strangest things they've ever seen. You can keep the contest simple or you can expand it to include different winners with the funniest story, the scariest story, or the weirdest, most down-right strange story.
The Addams Family
Halloween can be a delicate topic if you have a more family-friendly audience. You don't want to introduce your kids to anything too scary or gory, but still want them to have fun with the spirit of Halloween. If you are looking for more PG or PG-13 rated Halloween Instagram contests, hosting a contest based on The Addams Family can be a great alternative.
Costume Contest Idea: Family Edition
When you have kids, getting them ready for the day can be a feat. But getting them to dress up in a family coordinated Halloween costume? That deserves an award. A fun Halloween Instagram contest you can host is a family costume contest. Give your audience ideas on iconic Halloween families or groups to dress up as or reward your audience for their most original family costumes. Need some ideas? The Addams Family, the Incredibles, the Mystery Gang from Scooby Doo, Ghostbusters, and Charlie Brown (Great Pumpkin edition) are all fun options.
Coraline
Although Coraline is technically a children's movie, there are some seriously dark undertones to the movie. The whole premise is that Coraline, a tween uninterested in her real life, moves to a new house. Upon exploring, she finds a secret door that contains an alternate universe. She is enchanted by her more interesting parallel universe life, including her "Other Parents." Her "Other Mother" tries to get Coraline to stay with them forever, but to do that? Her Other Mother needs to sew buttons in place of her eyes. A bit disturbing, isn't it? We're not quite sure how this is a kid's book and movie, but it is what it is.
DIY Contest Idea: Button Bonanza
Creepy buttons-for-eyes part of the movie aside, a Halloween Instagram contest you can host based on Coraline is a DIY (AKA do it yourself) contest using buttons. Sure to titillate your craftiest of crafters, prompt your followers to create something using buttons. You can keep the contest open-ended or you can dictate what type of craft they should create (decorate a lampshade, make a Coraline doll with button eyes, make hair accessories…etc).
Corpse Bride
Tim Burton is notorious for his eerie aesthetic on all of his movies, including kids' movies like Corpse Bride. Although the movie was made in 2005, the characters themselves have claimed their stake in the world of reputable Halloween characters, making this movie a perfect foundation for a Halloween Instagram contest.
Makeup Contest Idea: Corpse Bride
You really can't go wrong with a Halloween makeup contest, and a Halloween contest based on the best Corpse Bride look is no exception. Ask your audience to post their best Corpse Bride looks for the Halloween season. After you get submissions, you can choose a handful of your favorites and turn the contest into a voting contest via Woobox. With Woobox, your followers can easily vote for their favorite Corpse Bride look and have a hand in choosing the winner of the contest.
Photo Contest Idea: Corpse Couple Edition
This Halloween Instagram contest will be really popular among wedding or engagement photographers. Photographers can host a contest asking users to submit their own rendition of a Corpse Bride-inspired couple photo. Whether it's a boho-inspired Corpse Bride or a traditional suit and floor-length, long-sleeve gown Corpse Bride, all couples are encouraged to submit their best looks. The winning couple can receive a free couple photoshoot session with the photographer.
Final Thoughts on Halloween Ideas
Halloween doesn't necessarily need to be focused on the scares. When it comes to contests, you may see more engagement by focusing on the creativity of Halloween. There are plenty of staple Halloween movies out there to base your Halloween Instagram contests around, so make a list of some of your favorites and get creative!
Once you find the movie you want to base your Halloween Instagram contest on, utilize features from Woobox to run a smooth, easy, and fair contest or giveaway. Happy haunting!