After a rocky 2020, parents and students are ready to get back to school, which means an increase in back-to-school spending. However, eMarketer notes that the "majority of US back-to-school digital shoppers will make use of Amazon and big-box retail websites."
Moreover, they're looking for deals and concerned about finding out-of-stock school supplies. To overcome challenges, retailers must turn to innovative back-to-school marketing ideas based on consumer trends for 2021.
Use this guide to understand your target market better and develop marketing ideas designed to capture shoppers' attention this school year.
Back-to-School Shoppers: Statistics for 2021
Spending on back-to-school supplies will increase across the board this year. According to the National Retail Federation, "families with children in elementary through high school plan to spend $848.90, on average on back-to-school items." Deloitte notes that "back-to-school spending is projected to rise 16% year over year," and tech sales will increase by 37%.
Interestingly, a KPMG survey finds the largest increases come from preschool parents at 32%. In comparison, spending for college students is up 13%, whereas middle school and high school growth are lower at 3% and 4%.
Although KPMG says kids are most to shop for clothes and accessories, parents will focus their funds on the following retail categories:
Footwear, such as shoes and boots
School supplies, like pencils, pens, and glue
School-appropriate clothing and apparel
Health and safety supplies
Back-to-School Marketing Trends Affecting Retailers
Bloomberg reports that retailers are offering promotions less frequently and reducing inventory levels. This may be a disappointment to the 68% of shoppers prioritizing "price, deals, and promotions," according to Think With Google.
Moreover, low stock levels and out-of-stock items may fuel concerns about school supply shortages. Retailers should monitor their price competitiveness and take steps to address consumer concerns. Be transparent by providing shipping details and out-of-stock notifications.
Plus, engage with shoppers on social media and offer the right promos at the right time to ease their worries and encourage them to buy from your store.
Online Marketing Tips for Back-to-School Promotions
Unique marketing ideas tailored to specific channels help retailers improve outreach. Multi-channel campaigns and marketing messages that resonate with shoppers achieve the best results.
Additionally, advertising locally using Google Maps, Facebook, YouTube, and search ads drive traffic to brick-and-mortar locations and e-commerce websites.
For best results, keep an eye on fast-rising retail categories in Google Search. Use this information to come up with timely back-to-school marketing ideas and promotions. For instance, current popular school and activity-related searches consist of:
Folders and report covers
Football supplies
Antiseptics and cleaning supplies
Pen and pencil cases
Combine this data with your customer research. Take a poll of your Facebook followers to find out what school supplies they still need to purchase or what promotion they'd love to see right now.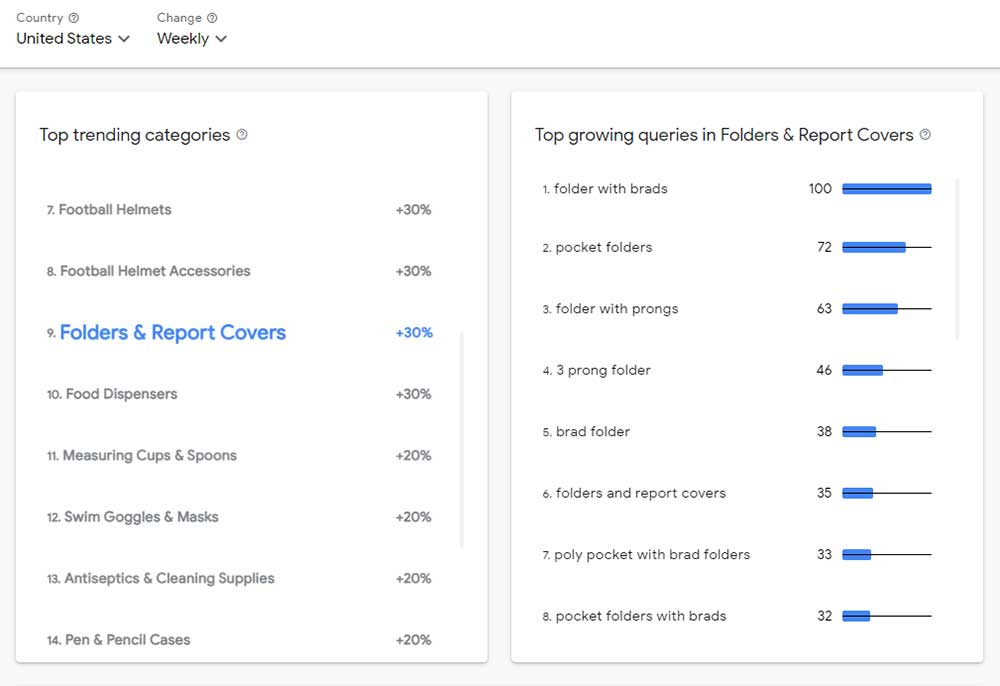 5 Back-to-School Marketing Ideas
At this point, retailers are targeting last-minute back-to-school shoppers. That's why it's essential to tailor your marketing ideas to specific audiences and retail categories based on data.
Delivering relevant and timely promotions helps shoppers score last-minute deals and retailers move back-to-school inventory.
1. Grab Attention With a Flash Promotion
Take a look at Google's retail categories and find top searches at the state level. Combine this information with your website and social media analytics to determine what items your customers need right now.
Next, look at your inventory and point-of-sale (POS) data. Is there any overlap between what consumers want and your stock levels? For example, a fear of missing out (FOMO) promotion may highlight supplies that are almost sold out or showcase top-selling items.
Once you have your promotion idea, it's time to turn that into a flash sale. Pick a short timeframe and identify your main messages.
Develop marketing assets personalized to each channel, including correctly sized images and content formats that earn the most engagement on various platforms. Flash sale marketing ideas include:
Going live on Facebook to showcase sale items and invite shoppers to add them to their carts
Sharing a fun TikTok video of someone tossing these items into a cart
Sending an email with a GIF or a subject line spelling out the time constraints
Adding a timer to your flash sale landing page
Hosting a giveaway with the winner chosen in the last hour of your flash sale

2. Hold a Back-to-School Contest
Back-to-school marketing ideas aren't only for grown-ups. For 2021, Zulily launched a Back-to-School #UniquelyZu Contest. Zulily invites parents to share an Instagram post on their kids' behalf, showing their child's "unique sense of design and fashion."
The campaign fits in nicely with Zulily's Back-to-School Shop, which is available through September 15.
Create a back-to-school giveaway with a kid-friendly campaign by choosing prizes that resonate with your audience. Popular options for kids include fun school accessories, tech tools, or gift cards for online app stores. Then make it easy for parents to get their children involved.
For instance, most social platforms aren't for children under 13. So, if you're targeting this group, consider marketing messages like:
Ask your preschooler this question and leave their answer in the comments for a chance to win.
Have your child draw a picture with a back-to-school theme and submit it.
Post a photo of your kid's first day of school outfit and let them pick an emoji for their face.
Leave a comment telling us what your children are looking forward to this school year.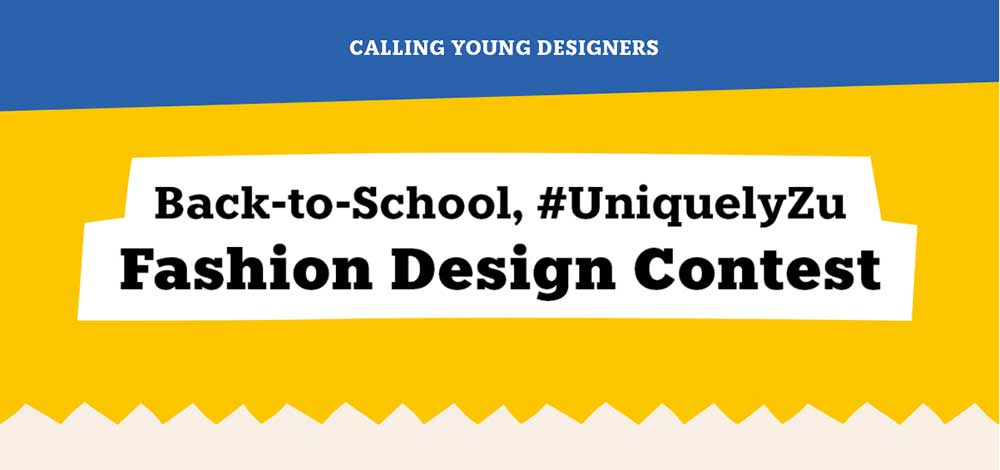 3. Deliver a Digital Promo Code
A Rakuten study finds that 29% of parents want discounts on clothes while 25% crave promos for their college student's electronics. Retailers can drive website traffic with a multi-platform marketing campaign and a digital coupon or promotion code.
Start by using Woobox to design your coupon or create an online code. Then, design advertisements for your highest converting channels along with posts for social media and an email for your subscriber list.
Extend your reach by asking fans to share the promo code or coupon with friends by re-posting the landing page link or forwarding the email.
4. Add Value With Back-to-School Content Marketing Ideas
Along with discounts, parents also seek tips or advice as they head into the school year. Get more eyes on your marketing campaigns using content marketing.
Create checklists, blog posts, and downloadable files with themes such as:
A list of affordable supplies for those on a tight budget
A top 10 list of the best masks and hand sanitizers for kids
Reviews of popular lunch box or backpack brands
Updates with recent accessory and clothing trends
A timeline for getting back into a school routine
Plus, don't forget to optimize your content for local search using SEO best practices.
5. Back-to-School Advertising Ideas
Rakuten reports that "a quarter of parents will rely on online, TV or streaming TV advertisements for shopping ideas, citing online ads as their primary source of inspiration, outside of requests from their children."
Identify high-performing back-to-school keywords and pick a channel to sponsor your ads, such as Amazon, Instagram, or Google. Lastly, design captivating images such as:
Spot the difference: Ask shoppers to find what these backpacks are missing and add them to their cart.
Fill the lunchbox: Animate your advertisement by showing how healthy foods fit nicely into lunchboxes sold by your brand.
Support a teacher: Offer to donate a percentage of each sale to a local school during a specific timeframe.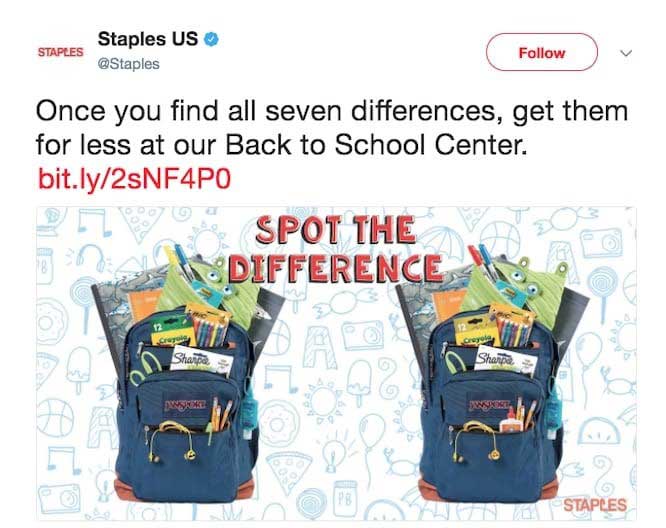 Hit the Mark With Your Back-to-School Marketing Ideas
Give parents and kids what they want by doing audience research and coming up with compelling marketing ideas for the back-to-school season. Remember to avoid generic campaigns. Instead, hone in on a specific pain point, location, and age. Then design interactive social media posts, ads, and emails.
Which Woobox experience suits your marketing idea?
Need help putting together your next promotion? The Woobox team is available from 9 am to 5 pm PST, Monday through Friday at 1-360-450-5200 and via support@woobox.com.