When the weekends are filled with beach trips and outdoor parties, it's hard to look forward to the cooler weather just weeks away.
But, if you want to be ready, now is the time to start planning your marketing strategy for the fall's back-to-school shopping season.
Don't think the back-to-school season is a big deal? Whether you sell online or in store, B2S (back to school) season is worth paying attention to.
Here are some stats to consider about the back-to-school season:
In 2017, parents spent an average of $500 according to a 2017 survey by Deloitte. In fact, the back-to-school shopping season is the second biggest shopping season of the year, second only to the Black Friday to December 25th season.
During back-to-school, nearly $27 billion is spent by almost 30 million households.
If your target market includes parents, kids, or educators, it is time to take notice.
When is Back-To-School Season?
In general, the back-to-school season covers an eight week period from early July through late August. During this period, 71 percent of all B2S sales occur. However, it is worth noting that many parents space spending out across several paychecks, so starting earlier may be better.
Also, school start dates vary across the country. Research when school starts for different audiences so you can create custom ads and campaigns based on when they head back to school (This site provides links to all US school system calendars.)
Before you create your back-to-school marketing plan, consider the following strategies.
Consider the Teachers
Most back-to-school sales target students and parents. However, teachers spend an average of $500 per year on school supplies for their classrooms. And one in ten teachers spends over $1000.
If you are focusing only on students and their parents, your company is missing a large share of the market. Consider offering sales for teachers or, at the minimum, use inclusive language that addresses the unique needs of teachers.
Here are a few brands that do a great job focusing on teachers as well as their students.
Computer giant Microsoft offers special pricing for teachers, students, and military.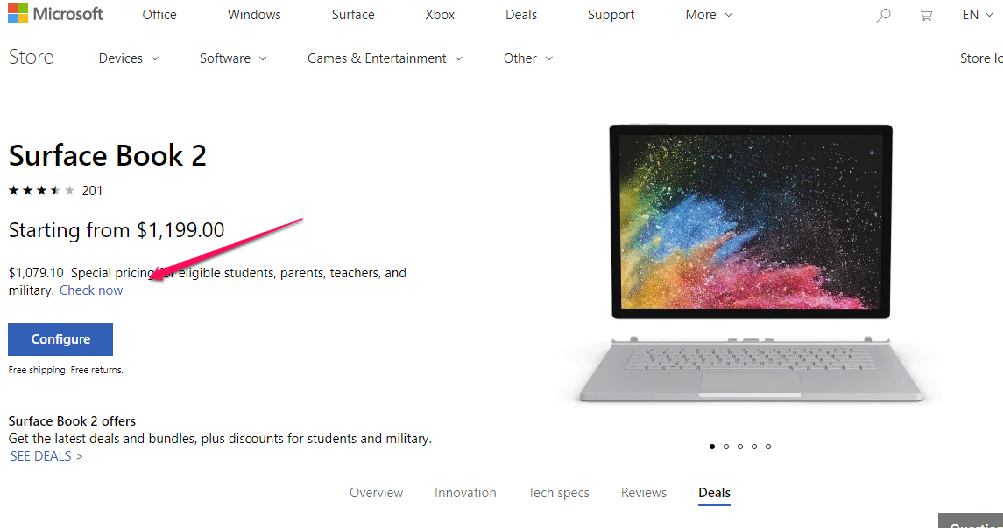 Office supply store Staples breaks their sales page down even further into grade levels and teachers. This helps parents and teachers find exactly what they need in as few clicks as possible.
Learn365 doesn't appear to offer specific sales, but their copy does include teachers. In fact, they have an entire category specifically for teachers.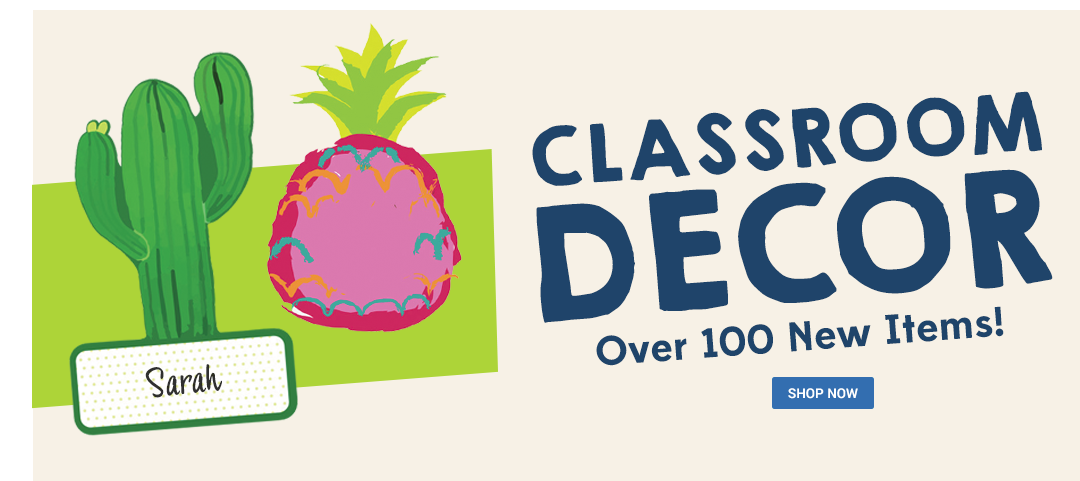 Give Back: Giveaway Idea
The back-to-school shopping season is competitive. With so many sales and campaigns, it can be hard to stand out.
Instead of trying to compete on price or the number of products you offer, consider satisfying your audiences' need to do good and support your local community.
Here are a few ideas to give back:
Donate a portion of back to school sales to a local charity that supports low-income students.
Collect donations then match them and donate to a project on Donors Choose.
Partner with a local organization to be a collection point for back-to-school donations. You can let customers know what requested items are available in your location.
Donate a portion of each sale to the local school each customer chooses. So, for example, if a father comes in to buy back to school supplies, a portion of what he spends will support his child's school.
A 'give back' campaign helps your customers feel good about giving you their money, it enables you to support your community, and it helps your business stand out.
Really Ask "Who Is My Audience?"
Back-to-school sales usually focus on the K-12 crowd, but 19 million college freshmen head off to school every year. If you are not focusing on the needs of college students, you may be missing out.
According to the National Retail Federation, college students and their families spend a total of $83.6 billion dollars on back to college supplies. This includes standard items like clothing, notebooks, and highlighters as well as college-specific items like towels, sheets, and other items to use in dorm rooms.
If you are only concentrating on children in traditional K-12 schools, you could be missing out on a massive opportunity. If it makes sense based on your offerings, address college students in your copy and ads and consider offering sales on less traditional back-to-school items.
Here are a few examples of brands targeting college students:
Retail giant Target does a great job of offering sales on items college students need, as well as addressing it in their copy.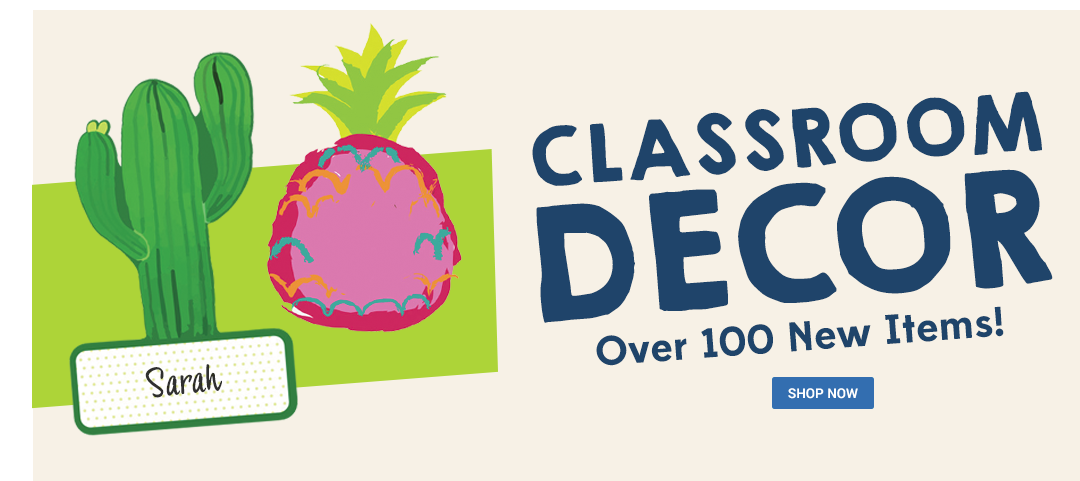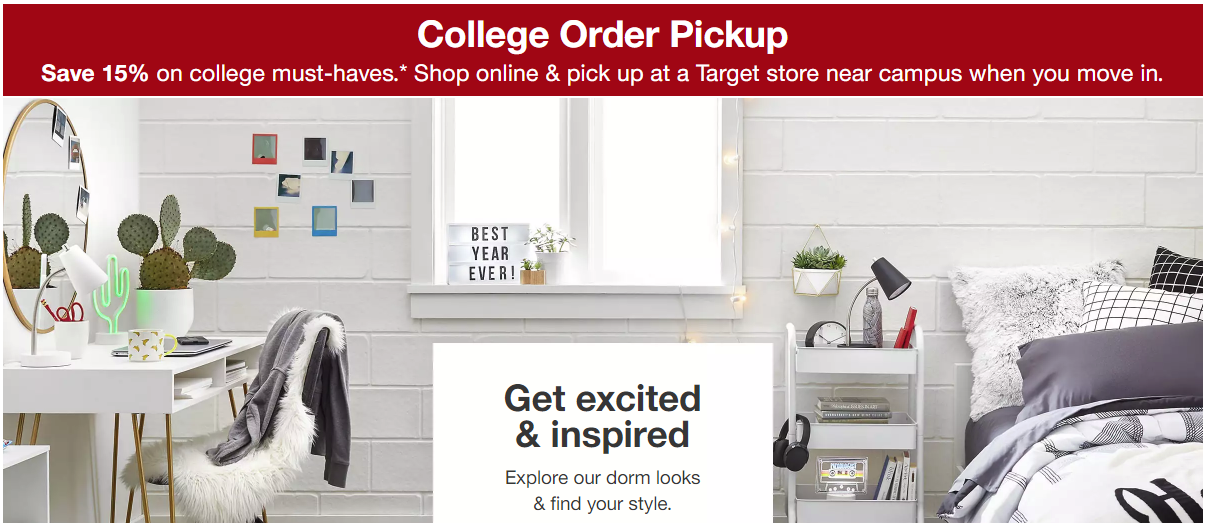 Swedish home furnishing company Ikea created a category page dedicated to the needs of college students.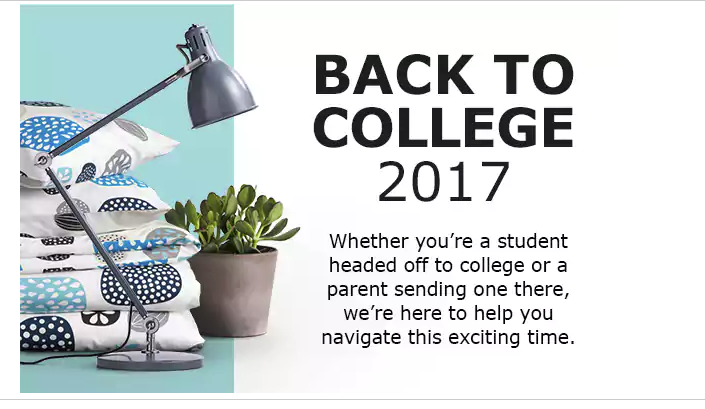 As shown in the example above, Target and Staples also targeted college students through a special category page. Which goes to show that offering sales might be a common back-to-school strategy, but adjusting copy and creating category pages can also help target specific subsets of the back-to-school crowd.
Stay Hip
Back-to-school marketing often focuses on traditional channels like print flyers, email blasts, and even Facebook.* These are the places we expect the parents to be, and we are looking to influence their purchasing decisions.
However, students are increasingly influencing the ways their parents spent money for back-to-school. Instead of focusing on where parents are, it's essential to target teens on platforms where they hang out.
Here are a few ideas for keeping your back-to-school marketing plan hip.
Consider video: Youtube may be the most popular video platform, but you can also post videos on Instagram and Snapchat. Product reviews are very popular, as is partnering with influencers.
Make it fun: Host a giveaway or photo contest. Photo contests are a simple way to engage teens and increase your social reach at the same time.
Mobile matters: A study in 2016 found that teens spend nearly 9 hours a day on a mobile device. If you aren't paying attention to social media, apps, and popular mobile sites you won't gain their attention.
The takeaway here? Base your content designs on the way teens consume content and post it on the platforms they use.
(*Yes, it's weird to call Facebook traditional marketing. However, Instagram and Snapchat are actually more popular with kids today than Facebook.)
Get Ready for Next Year
To get the most out of your back-to-school marketing plan, make sure you are focused on the long term. To be effective, back-to-school marketing should be a year-round process that includes tracking and preparing for next year as you launch the campaign for this year.
The following strategies will help you prepare for a successful back-to-school season in 2019:
Track data on sales and traffic during the back to school time period so you can use that information to inform your strategy next year. This will help you see where you did well and where you can improve.
Use UTM codes so you can track the source of traffic and sales. (This guide to UTM codes from Buffer will help you get started.)
Make sure you are asking for email addresses from customers or prospective customers and add them to your newsletter list. (With permission, of course.)
Build a workflow documenting your strategies. This document can serve as a starting point for your 2019 back-to-school marketing campaign.
Ready to start building your back-to-school giveaway or sweepstakes? Sign up for a free Woobox account and start building your campaign today. You pay nothing until you're ready to launch! Or, contact our support team at support@woobox.com for answers to all your questions.