Should your Facebook contests, giveaways, and other marketing activities cease once Christmas is over? According to search engine data, the answer is a resounding no. Instead, the holiday and the days after provide fantastic opportunities for businesses to generate website and in-store traffic. Google data shows:
A 34% increase over Black Friday searches for "shopping near me" on Christmas day.
Searches for "where to buy" stay steady for the final week of the year.
20% of all December store traffic happens in the six days after Christmas.
With those numbers in mind, it's time to devise a campaign for the last week of the year. Help your customers spend their gift cards, find clearance items, and share their holiday experiences with friends using these Facebook contest examples.
How to Reach Your Year-End Goals After Christmas Ends
Consumers jump on their cell phones on Christmas day. Some want to return items, and others look for clearance specials. With gift cards burning holes in their pockets, shoppers are anxious to find a deal on year-end sales and promotions. In fact, consumers are 1.39 times more likely to use their cell phones to make online purchases on the three days after Christmas than on Black Friday and Cyber Monday combined!
Design a campaign for the final six days of the month by choosing one or more of the Facebook contest examples. Then cross-promote your campaign across all social media channels. Although brand awareness is a bonus, your main objective is to get click-throughs to your website and encourage people to browse your selection of year-end sales and clearance items. Reach your goals by:
Showcasing your top-selling or high-inventory products as prizes.
Using copy to intrigue your audience, so they click through to your website.
Leveraging terms like "only nine left in stock" in your posts.
Optimizing social content for popular search engine queries.
Tips on Building and Promoting Year-End Facebook Contests
With campaigns in motion in the weeks leading up to Christmas, you don't want to draw attention away from your ongoing Facebook promotions. But, it's important to gently remind your audience that the holiday party doesn't stop once Christmas is over. Tweak your Facebook contest promotion strategy with these tips.
Share Your Message Before Christmas
Shoppers will spend their holiday downtime scrolling through Facebook and searching for sales. Build excitement with a few "stay tuned" posts in your scheduling queue before Christmas. Plus, consider adding a line in your email that reminds recipients to join your giveaway after the holiday.
Customize Content for Your Audience
Cut through the hype by personalizing your content. Some followers may celebrate the 12 days of Christmas, which starts on December 25th. Others may celebrate Kwanzaa from December 26th through January 1st, while Hanukkah runs from December 22nd through December 30th.
Email Isn't as Lucrative After Christmas
In the week leading up to Christmas, marketers see a 6% higher than open rate. However, that number falls drastically starting on Christmas Eve and won't rise again until roughly four days after New Years' when people settle back into their routine. Deliver teaser information about your year-end campaign the week before Christmas.
Your Followers Want to Share Their Holiday Experiences
After the holidays, consumers want to share their experiences and photos on Facebook. Support their desire by including a Facebook contest or giveaway that requests user-generated content like images or comments.
Nail 2019 Goals With These Facebook Contest and Giveaway Ideas
With only a few days left until the new year, it's time to entice shoppers and showcase your year-end events, from clearance items to sales. You can create Facebook contests that run through the final days of December or opt to extend the fun into the first week of January. Use these Facebook contest examples to boost your year-end profits.
1. A True 12 Days of Christmas Giveaway
While many marketers design a 12 Days of Christmas giveaway leading up to the holiday, a niche audience may appreciate one that starts after. Use data insights to determine how your followers celebrate the days after Christmas. Then choose one of these three ideas for a Facebook contest that rolls into the new year.
12 Traditional Days of Celebration
This Facebook contest is designed for a religious audience, as each of the 12 days of Christmas honors a noteworthy Christian. To pull this contest off, you'll need some research and a good strategy.
Tie your giveaway to daily religious observations. For example, December 28th is the Feast of the Holy Innocents, so a charitable giveaway that directs followers to purchase a gift for a youth organization is a hit.
Develop a Facebook comment giveaway with a daily trivia question about each of the 12 days. Encourage followers to learn about the prizes on your website.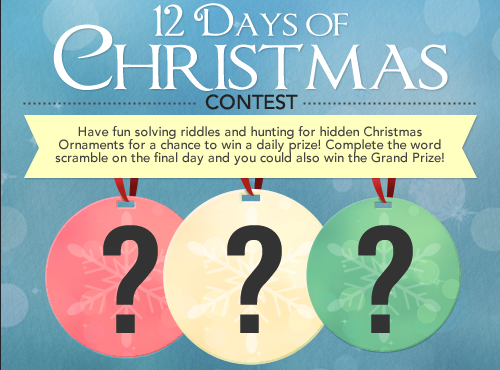 12 Days of User Generated Content
Give your audience a place to bask in the holiday glow. Each day ask your followers to share one Christmas memory and comment on why the photo is special. Include a gallery so users can vote on their favorite photos. Other ideas include asking your audience to share a gift received (or for laughs, a gift returned) for each of the 12 days beginning with Christmas. Don't forget to add a CTA to the limited-time sales on your site.
12 Days of Christmas Sales Event
The PNC Christmas Price Index® tracks the prices of each item in the popular 12 Days of Christmas song. Create a Facebook contest inspired by data from PNC and the song lyrics.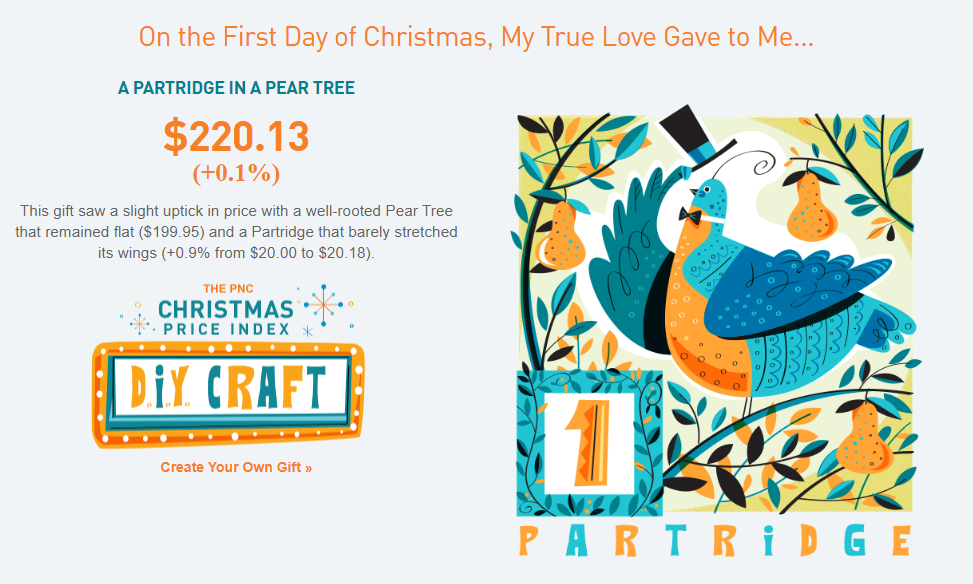 Direct users to gifts that relate to the song. You may need to get creative here, as you probably don't sell geese. But, perhaps you do sell a children's book or outdoor items related to the various topics.
Day 1: A Partridge in a Pear Tree
Day 2: Two Turtle Doves
Day 3: Three French Hens
Day 4: Four Calling Birds
Day 5: Five Golden Rings
Day 6: Six Geese A-Laying
Day 7: Seven Swans A-Swimming
Day 8: Eight Maids A-Milking
Day 9: Nine Ladies Dancing
Day 10: Ten Lords A-Leaping
Day 11: Eleven Pipers Piping
Day 12: Twelve Drummers Drumming
2. Celebrate National Call A Friend Day
The days after the holiday can be a downer for many people. After all, there's usually a huge mess to clean up and then back to work we go. On December 28th we celebrate National Call A Friend Day. Encourage your followers to connect with friends, family, or neighbors with a phone call. Help your audience reach out to others on social media and by sending a gift from your website.
Tag a friend and raise their spirits with a free contest entry.
Share the joy of friendship by submitting a photo of a friend you haven't seen lately.
Grab a last-minute gift with a BOGO promotion and a giveaway entry.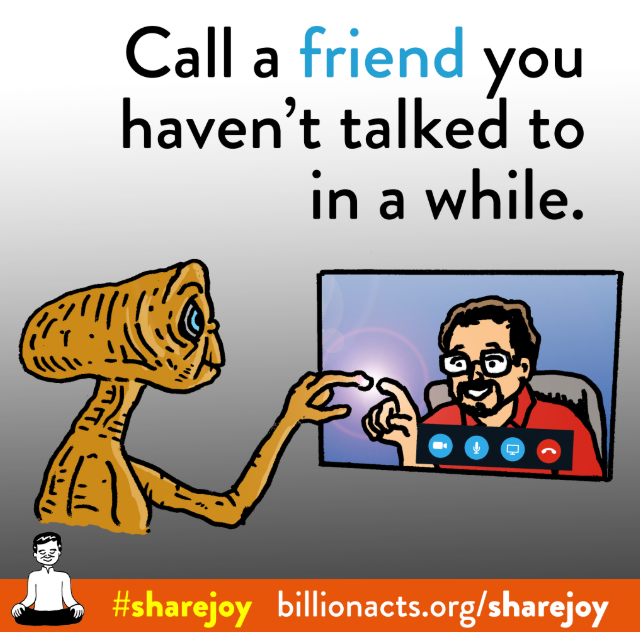 3. Just for Laughs: Make the Most Out of Returns
With UPS reporting a 26% jump in expected return traffic after the holidays, item returns represent an opportunity to satisfy shoppers with a comparable product. Create a Facebook contest that asks users to share a photo of a gift that they are returning along with posting a URL from your website with a gift they'd prefer to receive.
Keep expectations reasonable by asking followers to choose a gift in a specific price range, like $50 or under. Let them know that you'll gift one lucky winner the prize of their choice. You could also create a Facebook poll, where users are given a choice of four gifts and you ask them to vote on the gift they want, then comment on which gift they'd be most likely to return. Send followers to your website to find out more product details.
4. Season's Clearance Contest
After the holidays, people are scouring the web which gives you plenty of opportunities to create a Facebook contest that incorporates popular search terms. Your goal is to drive traffic to your website, so make sure to include a CTA that links to product or sales pages. Phrases and terms include:
Shopping near me
Store hours
Where to buy
Clearance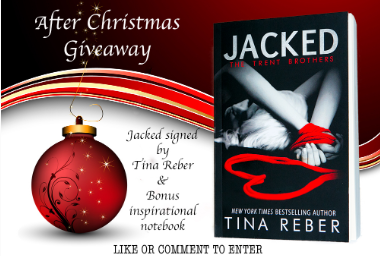 Celebrate Shopping Trips
Ask shoppers to post a copy of their receipt from your store with their sales event or clearance item circled for a chance to win a complimentary item.
Encourage Website Visits
Create a Facebook comment giveaway by requesting that your followers share a link to an item from your clearance rack along with why this product caught their eye.
5. Out With the Old: New Year, New Me Facebook Contest
The end of the year leads people to reflect on the previous months while also creating resolutions for the year to come. Give your Facebook fans the opportunity to remember treasured moments from the year and share those thoughts with others. Topics for a comment giveaway based on reflection include:
Accomplishments
Events and experiences
One new thing you tried
A new person that you met
Challenges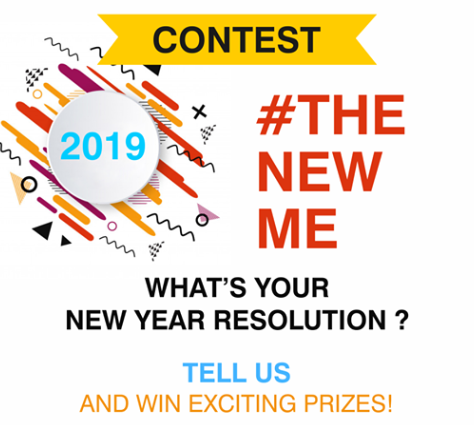 When creating resolutions, people seek out products and services that help them succeed. Your clearance sales may help consumers stick to their budget while other products may increase their probability of success.
Showcase products that help shoppers complete their resolutions.
Highlight how purchasing now gives them a headstart on their goals.
Conclusion
The final days of the month can be huge in terms of sales. Design a campaign that increases your website traffic and boosts sales with well-thought-out social media posts using these Facebook contest examples. Plus, don't forget to arm yourself with a beefed-up editorial calendar and marketing strategy to beat the new year slump!
Need More Facebook Contest Examples?
Create a Facebook contest that generates website traffic with help from Woobox. Woobox Support is available for help from 8 am until 5 pm PST, Monday through Friday at 1-360-450-5200 or support@woobox.com.