Are you ready to spread cheer with your Instagram feed? Although warm and fuzzy feelings make the holiday enjoyable, a marketer's season isn't complete until you've pleased your audience and satisfied your year-end goals. Fortunately, Instagram giveaways and contests are a fantastic way to delight holiday shoppers.
As Instagram reports, "83% of survey respondents say Instagram helps them discover new products and services." Plus, "80% use the platform to decide whether or not to make a purchase."
So, how can your Instagram posts stand out among the millions of images? Pack your Instagram editorial calendar full with cozy giveaways and feel-good photo contests. After all, a good shopping spree starts by browsing pictures to get followers in the shopping mood.
Key Elements of an Instagram Giveaway or Contest
As a visual-first platform, your image quality and design are what grab attention immediately. That's why it's crucial to dedicate time to creating the best photos for your Instagram giveaway. But, other components of a cheery contest also affect audience participation and, ultimately, your holiday sales.
Start by reviewing the contest rules. Next, deliver season's greetings to your followers through a mixture of contests designed to meet your marketing goals. Instagram giveaways and contests include:
Comment giveaways

Hashtag entries

Hashtag galleries

Photo contests

Video contests
For maximum engagement, promote your giveaways across multiple channels, including the Instagram Stories feature. Plus, publicize your winners to boost trust in your brand. Ready to fill your calendar with Christmas cheer? Create your take on these seven Instagram contest ideas.
1. Christmas Around the Globe
Did you know that 89% of Instagram users are outside of the US? While 110 million users in the US is nothing to complain about, consider a contest that has international appeal. Countries with the top amount of users include Brazil, India, Indonesia, and Russia. However, it's important to take note that Instagram is the fastest growing social media platform in Canada.
A Christmas Around the Globe contest is a way to capture the attention of international shoppers. First, create an image designed to attract followers from all over the world. Next, decide if you want your audience to share a photo or a comment.
Comment Giveaway: Ask about their favorite holiday food, what their children call Santa Claus, or how they say Merry Christmas in their country. 
Photo contest: Ask your followers to share a photo of their nativity scene, Christmas tree, or their favorite book that tells a holiday story. 
Since this Instagram contest reflects communities across the world, it's essential to use a few location-specific hashtags. For example, #brazilphotolovers or #SelamatNatal (Merry Christmas in Indonesia).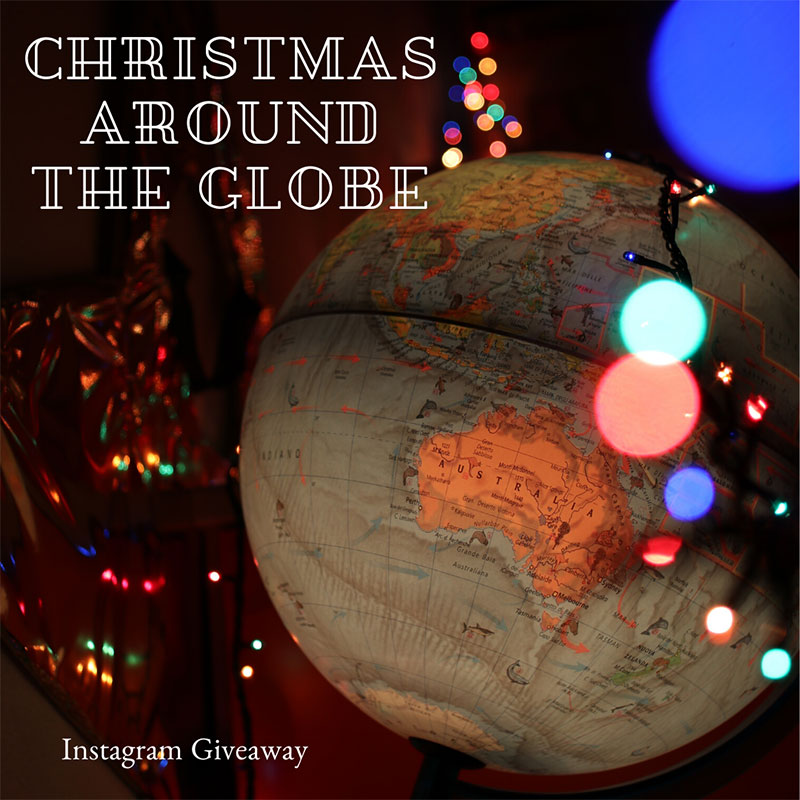 2. Deck the Halls With Joy Photo Contest
With the gallery option, you can entice shoppers with the joy of the season. Encourage followers to share a specific type of photo to enter your Instagram contest. Then ask your audience to vote on the image that they'd like to copy in their home. You could also call this campaign a Holiday Home Decoration Contest.
3. 25 Days of Holiday Instagram Giveaways
Something is exciting about a countdown to Christmas. Parents and children delight in opening the little doors on a countdown calendar. But, for busy adults, the season also adds a bit of anxiety. Alleviate your followers' stress by designing a giveaway that is both soothing and rewarding. Do this with Instagram giveaways that:
Have a low barrier to entry (hashtag entry or comment entry).

Reward daily winners to lighten the anticipation load.
Get started by choosing 25 small giveaway prizes or 24 prizes that lead followers up to a grand prize on Christmas day. Then create 25 daily posts that highlight the spirit of the season (along with how entering and winning your prize makes the holiday season even better). 

4. Self on the Shelf Contest
Tired of the old Elf on the Shelf game? Create a new twist by asking your followers to dress up and pose for your Self on the Shelf contest. This user-generated content is bound to be hilarious, so make sure you use the gallery option to display photos for voting. If you're concerned about not having enough entries, then consider dressing up yourself and sharing that funny photo with your audience. Then, vote on the best caption for your image.
5. Selfie With Santa Instagram Giveaway
Santa isn't just for kids! Plenty of parents take their kids to visit Santa in the weeks before Christmas. Encourage adults to join in on the fun by asking your followers to grab a selfie with Santa during their visit. Display photos using the gallery option and use a branded hashtag that fits your Instagram giveaway.
6. Christmas Cookie Instagram Challenge
Let's face it; it wouldn't be Christmas without some #foodie photos. Food images are the top viewed and shared content on Instagram. Start by taking a poll of your audience to see if your followers bake or buy. Then tailor your cookie challenge according to their interests. Example contest includes:
Share your best store-bought or a bakery-created holiday treat.

Snap a photo of a cookie passed down through generations.

Tag a friend who brings you a tray of cookies every year.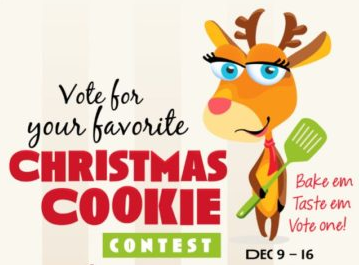 7. 12 Days of Christmas Giveaways on Instagram
While you can do 12 days of Christmas giveaway anytime throughout December, traditionally, these 12 days start on Christmas day and go through January 5th. However, many people use a 12 days of Christmas contest as a way to countdown to the holiday. 
You could reward a daily prize for twelve days. Or design a simple photo contest, like Mixbook's Holiday photo challenge, where followers share their user-generated content each day. 
8. Ugly Sweater Instagram Photo Contest
Calling one and all to share those hilarious photos of ugly Christmas sweaters. If your followers love a good DIY project, then ask them to decorate and share their DIY ugly sweater. Maybe some in your audience recently attended an ugly sweater party and have photos as proof. Display the images in the gallery for voting. Or for an Instagram comment giveaway, ask participants to comment on where they wore their sweater or where it was purchased.
9. Classic Movie Instagram Comment Giveaway
Do your Instagram followers revel in the classics like Miracle on 34th Street or enjoy the Home Alone trio? Wait, don't forget about those empty nesters who delight in the funny favorite, Christmas With the Cranks. Create a question that invites comments like these examples:
Vote on your favorite holiday movie by tagging the name in the comments. 

Can you answer these questions about this popular holiday movie? 

Share your favorite quote from a Christmas film.

Which holiday movie best resembles your life?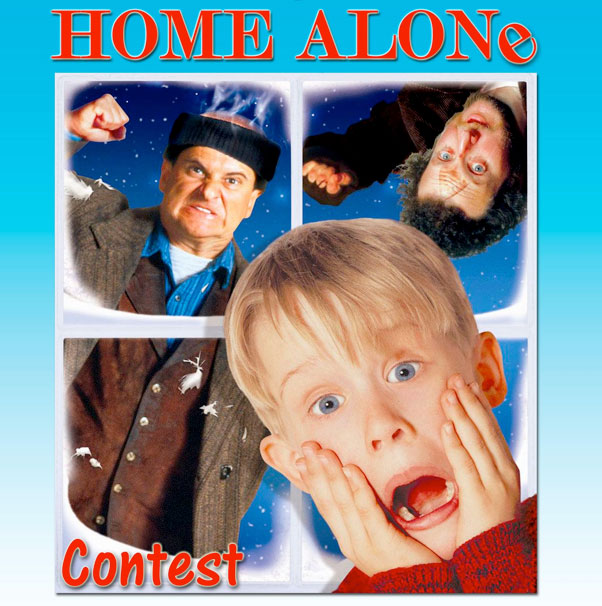 10. Best Last-Minute Gift Instagram UGC Contest
A whopping 61% of holiday shoppers will buy their last gift in the week leading up to December 25th. Celebrate these last-minute shoppers with an Instagram contest. But, an important thing to remember is that this week also symbolizes a shipping cut-off date, which means you may not capture sales outside of your area.  
Target local shoppers using location-specific hashtags to draw customers to your store for last-minute shopping. Ask users to comment with their best last-minute gift ideas or photos of the last gift they purchased. Perhaps you could pose the question: Who do you still need to buy for?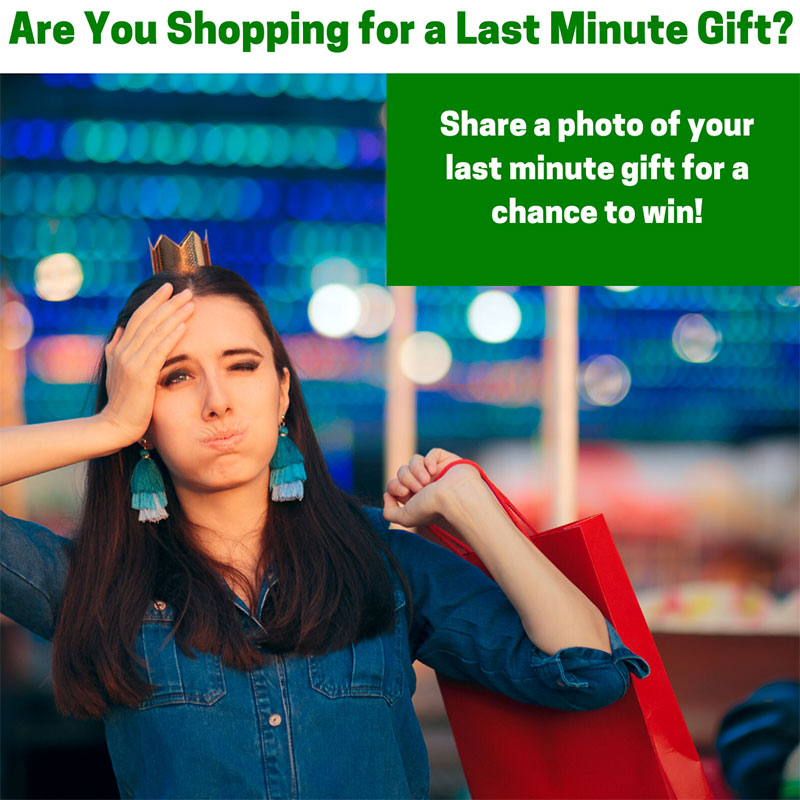 Conclusion
Help your Instagram followers embrace the holiday spirit while finding the best gifts with a giveaway or contest that pleases their eyes and brings a smile to their faces. Design ideas that include a mix of Instagram comment, hashtag, and photo contests. Then create eye-catching images designed to serve up peace and goodwill. 
Let Woobox Support Fuel Your Instagram Giveaway
Want to know more about hashtag gallery options or the Instagram account connection feature? Woobox Support is available for help from 8 am until 5 pm PST, Monday through Friday at 1-360-450-5200 or support@woobox.com.