We're all familiar with the saying, "You're only as strong as your weakest link." However, in the world of giveaways and contests, we have a new saying — you're only as good as your best giveaway.
Maybe it's a bit harsh, but when it comes to hosting a successful giveaway, how much engagement and interest you attract is often directly tied to the reward your participants can potentially win. This means that the best chance you have at receiving a blowout response to a new giveaway is to have your giveaway prizes be as stellar as possible.
Life would be so much easier (in some aspects) if we were mind readers, but alas, we are not. So, how do you get into the mind of your audience and ensure you have stellar giveaway prizes every time?
Just ask them. More specifically? Poll them.
To help you make the most of your giveaways, we're here to give you Instagram Polls ideas to help you with your back-to-school giveaways.
How to Use Polls on Instagram Stories
For the sake of this blog, we're going to focus on using Instagram's built-in Polls feature.
To use Polls, go to your Instagram Stories.
You can access your Stories by going to your homepage feed (the house icon along the bar on the bottom of the screen) and clicking the camera icon on the top left-hand corner.
Take a photo or upload one from your camera roll.
Along the top right-hand side of your mobile phone are a series of five icons.
Click the third "sticker" icon that looks like a sticky note with a smiley face.
A stickers and features list will pop up. In the third row, click on the Poll feature.
A Poll template will pop up on your screen. Type in any question you want and choose what responses you want your audience to choose between. (You can more than "yes" or "no" responses.)
You can customize your answers with text or for an added dose of creativity, you can display emoji responses.

Note: in the Polls feature, you can only display two options. If you're looking for a more open-ended response option, use the Questions feature.)
When you post the Poll to your Stories, your audience can interact with your question and choose what answer best suits them. You can check how people are answering in real time if you swipe up from your Story.
After 24 hours, you can see the final results of your Poll. You can use the info as internal information or you can post the results to your Poll on your Stories and let your audience know how the majority answered your question!
How to Create & Embed Polls Anywhere Online
Do you need to host an ongoing online poll across your social media channels that you can also embed on any website? Woobox Polls are the perfect solution. You can embed a poll onto any website, ask multiple questions, fully customize your poll, add branding, and get data exported for use in future marketing campaigns.
Back-to-School Polls + Giveaway Ideas
With the back-to-school rush looming just around the corner, conducting a poll that focuses on the idea of back-to-school giveaways is something all small businesses should consider doing.
By getting an inside look at what your audience's preferences are (what products they like, what colors they're looking for, what style they want to portray) you can gain better insight into what types of products to include in your back-to-school giveaway prizes for the fall season.
School Supplies
With every start of the school year comes a new list of school supplies.
Whether you're a student looking to replenish your supply of notebooks or wanting a new backpack to fit your recent aesthetic, small businesses can seriously benefit from polls that give them highly relevant insight into what their audience preference is towards their products.
The goal for the following poll ideas is have your products in the back of your mind and post questions that would help you suggest items they may be interested in. This tactic applies whether you're wanting sales or just brainstorming giveaway prize ideas.
When you're creating your polls, also think about who your message will reach:
Are you talking directly to students who can pick their own style and purchase their own products? Or are you talking to moms buying supplies for their elementary school kids? Know who your audience is mostly comprised of and phrase your questions accordingly. Take a look at some of the poll ideas below!
Notebook Poll
Do you have a collection of new notebooks for fall?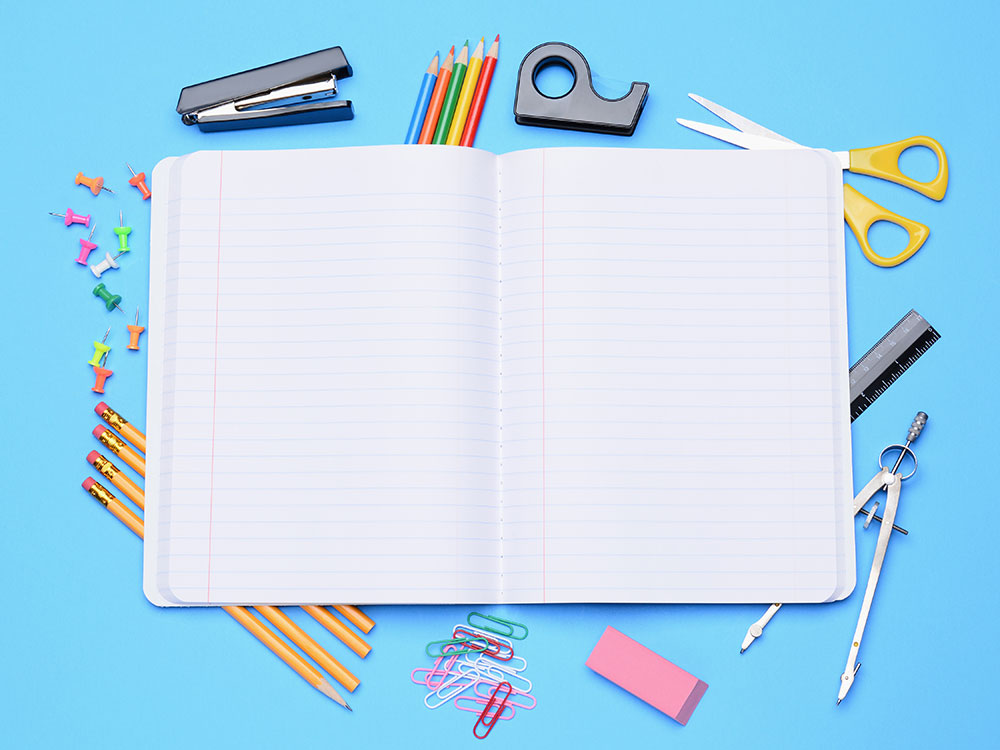 Post some polls using questions that relate to the functionality or style of your notebooks.
Lined or blank papers?
Are you a doodler or a note-taker?
Are you more of a free-spirit or do you live for the rules?
Spiral or bounded notebooks?
Simple paper notebooks or leather wrapped notebooks?
Backpack Poll
Choosing your backpack is one of the most fun school supplies you can pick for the new year.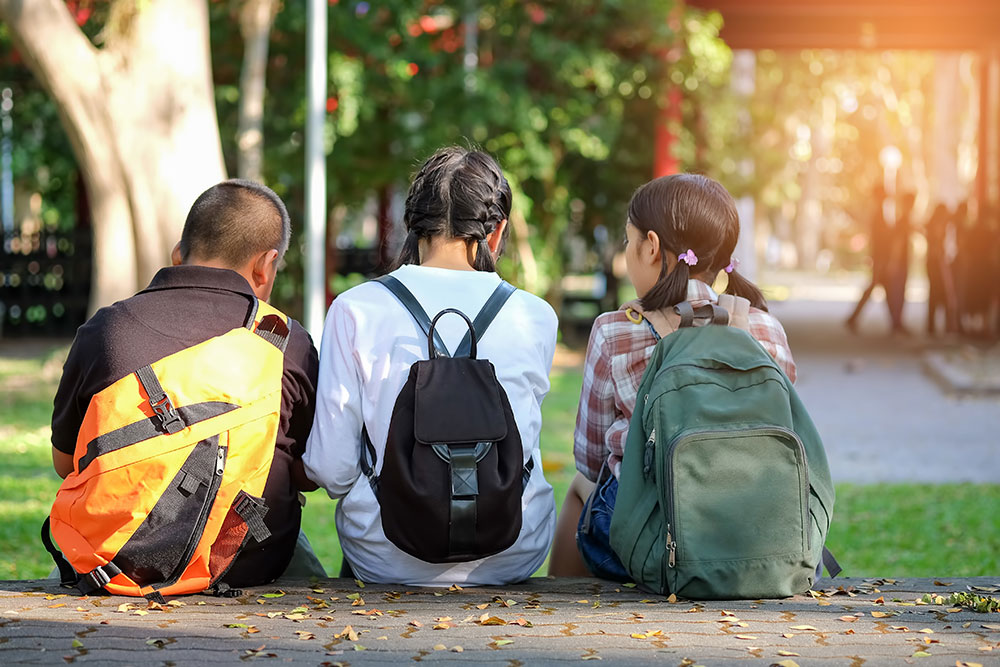 (Unsure about this one? Try making it another poll idea: What's the best Back-to-School shopping, backpacks or clothes?)
Backpacks, more often than not, are about style so use polls to get a feel on your users' back-to-school vibes.
Are you a solid or pattern person?
On Sundays, would you rather go hiking or read a book?
Are you a girly-girl or more tomboy?
Current trend obsession: tie-dye or camouflage?
Book Poll
There's no reason you can't read a book for fun in addition to the (somewhat lengthy) list of school requirement books.

Retailers that sell books can benefit from asking their audience what types of books they prefer. From there, you can host a giveaway using books in the genre most people lead towards based on your results.
Non-fiction or fiction?
Thriller or Romance?
Would you rather fight aliens or pirates? (sci-fi or adventure)
Back-To-School Outfits & Fashion
In the realm of movies, fashion, and the theme of back-to-school, Clueless reigns king (er, should we say queen?).
For e-commerce and retail small businesses, conducting a poll using a pop culture touchstone like Clueless as your main foundation for inspiration can give you insights into styles your audience prefers, especially if you have outfits that fit the theme.
For your new line of fall back-to-school outfits, ask your audience:
Are you more of a Cher or a Dione?
I'd rather wear…knee highs or a bucket hat
I'd rather wear…skirt or pants
Don't want to have a pop culture theme to your polls? Ask more general questions to ask your audience what trends they are most likely to go for.
My easy go-to outfit is…overalls or a dress
The trending color for this season is…mustard or sage
Current obsession…ditzy floral or charcoal plaid
Poll Series
If only having two options feels too limiting for you, you can do a poll series. While you are only able to propose two options at once, you can post multiple polls asking the same question with different answers.
For example, to figure out what styles your audience is most interested in for the back-to-school season, conduct a poll where you ask users to choose which style or fashion icon they admire most. When you receive the results, post outfit ideas based on all the options you proposed. By posting outfit ideas or products for all options, you can show customers what products you have to offer and may make more sales in the process, or you can use the results from your polls to bundle an outfit based as a back-to-school giveaway prize.
Poll Series Ideas
What back-to-school vibe are you going for on the first day?
Good girl
Rebel
Athlete
Artist
What celebrity wardrobe would you raid?
Lily Collins
Ariana Grande
Rihanna
Billie Eilish
Ways a Poll Can Significantly Help Your Marketing Strategy
Speed and Efficiency
In such a digital world, we are constantly bombarded with emails. Getting a user to not only open your email but complete a survey is nothing short of a miracle.
However, with Instagram Polls, you can pose a question, give two options, and receive basic insight into your users' minds with just one tap on a screen. You can see, in real time, what your users prefer. You can get insight into their color preferences, social awareness and stances, what products they're most likely to buy, and what topics they're currently obsessing over.
Key information like this is what successful brands use to better target contests and giveaways to their most relevant audiences.
User Feedback
So much of marketing is dependent on guesswork. While we as businesses do our best to make educated guesses, at the end of the day, they still are guesses. To stay true to the concept of working smarter, not harder, a better way to market and cater to your audience in a way that leads to more engagement is to simply give them what they want.
User insight is crucial to the success of your marketing campaigns. No one wants to put all this effort into creating a giveaway with the "perfect" giveaway prize, caption, and rules, only to have five people enter. What you give away will determine how much engagement you receive, so taking some time before you create your giveaways to do market research will only help your chances of a successful campaign.
Taking The Next Step
You've gathered insight from your polls. Now it's time to start creating your giveaways.
Uncertain about how or where to start?