It feels like summer just started, is it really time to talk about back to school marketing campaigns already? As it turns out, a good portion of the US population starts back to school shopping in the last few weeks of June!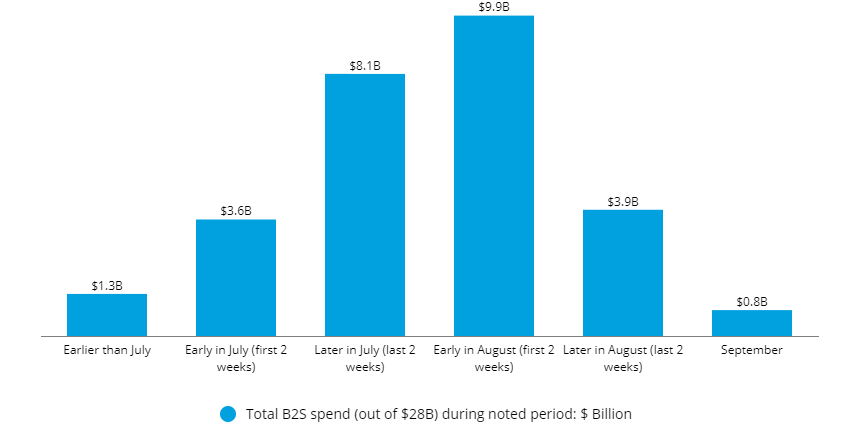 If you haven't started planning your late summer and early fall marketing strategy, now is the time to get started.
Back to school shopping is big business. In 2018, the back to school shopping season was the second largest shopping season of the year. In the US, parents and caregivers spent a total of $27.6 billion on back to school supplies, including pencils, notebooks, backpacks, clothing, and electronics like laptops.
Wondering how to make the most of the upcoming back to school shopping season? Here are five examples to help inspire your business' summer and fall marketing strategy.
Target's Kid-Created Marketing Campaign Example
In 2016, retail giant Target launched a back to school campaign that was entirely kid-created. Kids wrote, directed, sang, illustrated, and acted in a total of seven different campaigns.
In one commercial, two girls bond over a love of Star Wars and matching lunch boxes. In another ad, three children explore a magical city created with crayons.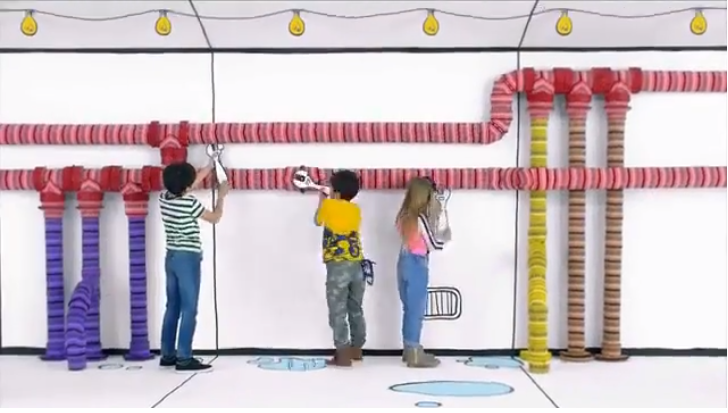 These commercials stood out because they were very creative while still highlighting the brands, clothing, and accessories Target carries.
Why it works: Back-to-school time is about kids, so it makes sense to engage children in your back to school marketing. This campaign did a great job of balancing the kids' creativity while still showcasing popular brands and back to school necessities.
How to Make This Strategy Work for You
Granted, most businesses don't have the marketing budget of Target or even the desire to create video commercials. However, you can still create campaigns that engage children.
For example, a children's clothing boutique could run a contest to find a local child to model their new clothing line. Or, an office supply company could host a photo contest where parents submit photos of their funniest back to school photo shoots. The goal should be to focus on kids, not just selling.
Staples' Give Back Marketing Campaign Example
Every year, office supply store Staples hosts an annual School Supply Drive aimed at helping make sure all students head back to school with everything they need to succeed. In 2016, the drive raised more than $1.6 million and helped thousands of students.
This year, they are teaming up with actress and musician Bella Thorne to encourage students to collect school supplies and drop them off at their local Staples stores.
Why it works: Campaigns like this help people feel good about themselves, and those warm and fuzzy feelings bubble over into positive feelings about your brand. They can be very affordable for brands and help them build a relationship with the community.
How to Make This Example Your Own
You could host a school supply drive yourself, of course. You could also sponsor a local charity that helps at-risk students. You could also ask students to nominate their favorite charity, host an online poll, then donate to the charity who gets the most votes.
Marchetto Cooper Orthodontics Guess the Count Contest Example
This is contest example is a simple way to engage with a very low overhead cost. This orthodontic office in Florida placed a jar filled with erasers and asked their patients to guess for a chance to win a Target gift card.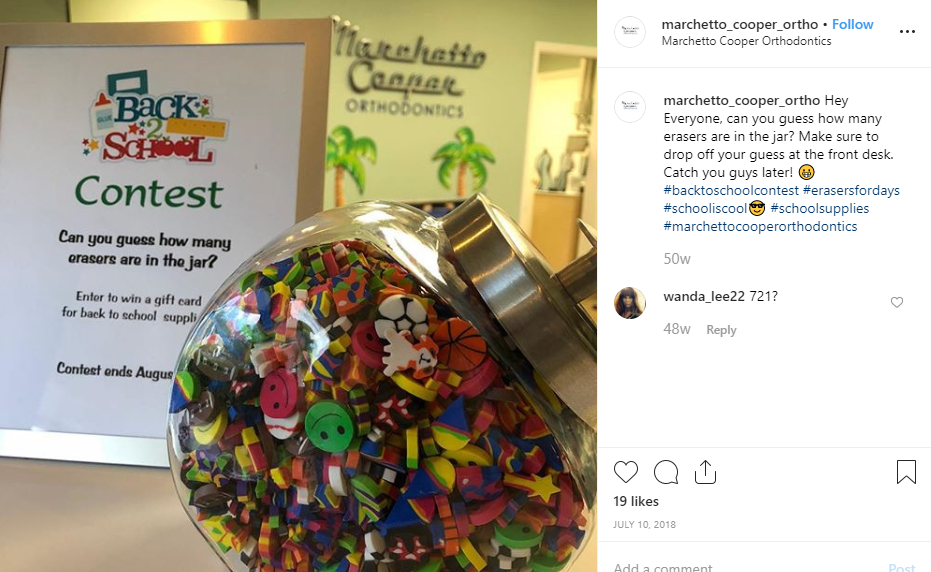 They also posted a photo of the winner smiling with her hard-earned Target gift card.
Why it works: The simplicity of this contest makes it easy for businesses to launch, and the flexibility of the prize makes it appealing to kids.
How to Make This Marketing Example Yours
Marchetto Cooper hosted their contest in their office, but you could host your contest online to get a wider audience, which would also allow you to gather email lists and ask permission to sign registrants up for your newsletter.
Muji's Coupon Campaign Example
Looking for a simple way to drive user-generated content? Muji, a brand-free online retailer, hosted a contest where it asked their followers to post a picture of their stationary creations for a chance to be featured on their Instagram feed.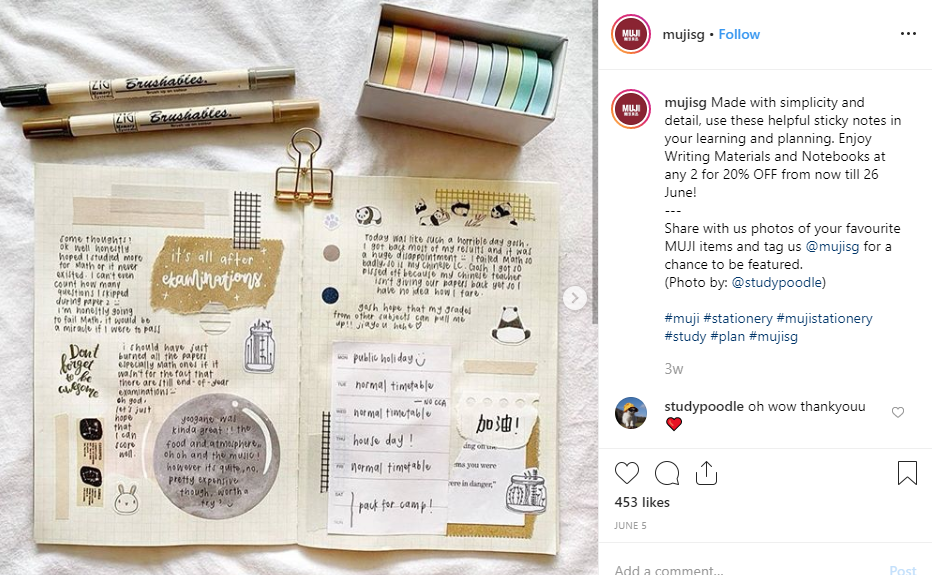 The contest generated dozens of entries, with users from all over the world sharing perfect flat lays of their study notes.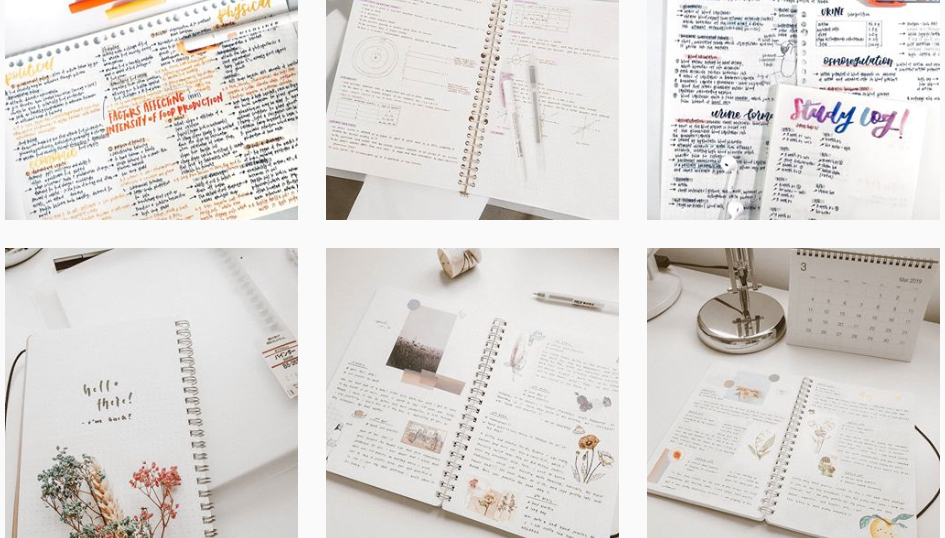 Why it works: People like to interact with brands. This type of contest creates more of a conversation between the brand and its customers, versus just selling to them. The cost is limited, you only have to invest the time to manage the contest.
How to Make This Example Strategy Your Own
Photo contests are a fantastic way to engage your audience and encourage loyal customers to share their love of your brand. However, managing them can be a bit challenging. Consider using an online photo contest platform to make it simpler to create, manage, and select winners.
Newegg's Dorm Battle Station Giveaway Example
The average household with a college-aged student spent $942 on back to school items. Yet, most back to school marketing targets younger kids and their parents.
Online electronics retailer Newegg hosted a giveaway aimed at older students, including college kids, that generated nearly 20,000 entries. The grand prize was a gaming laptop package, which included a laptop, chair, desk, headset, mouse, and several other accessories.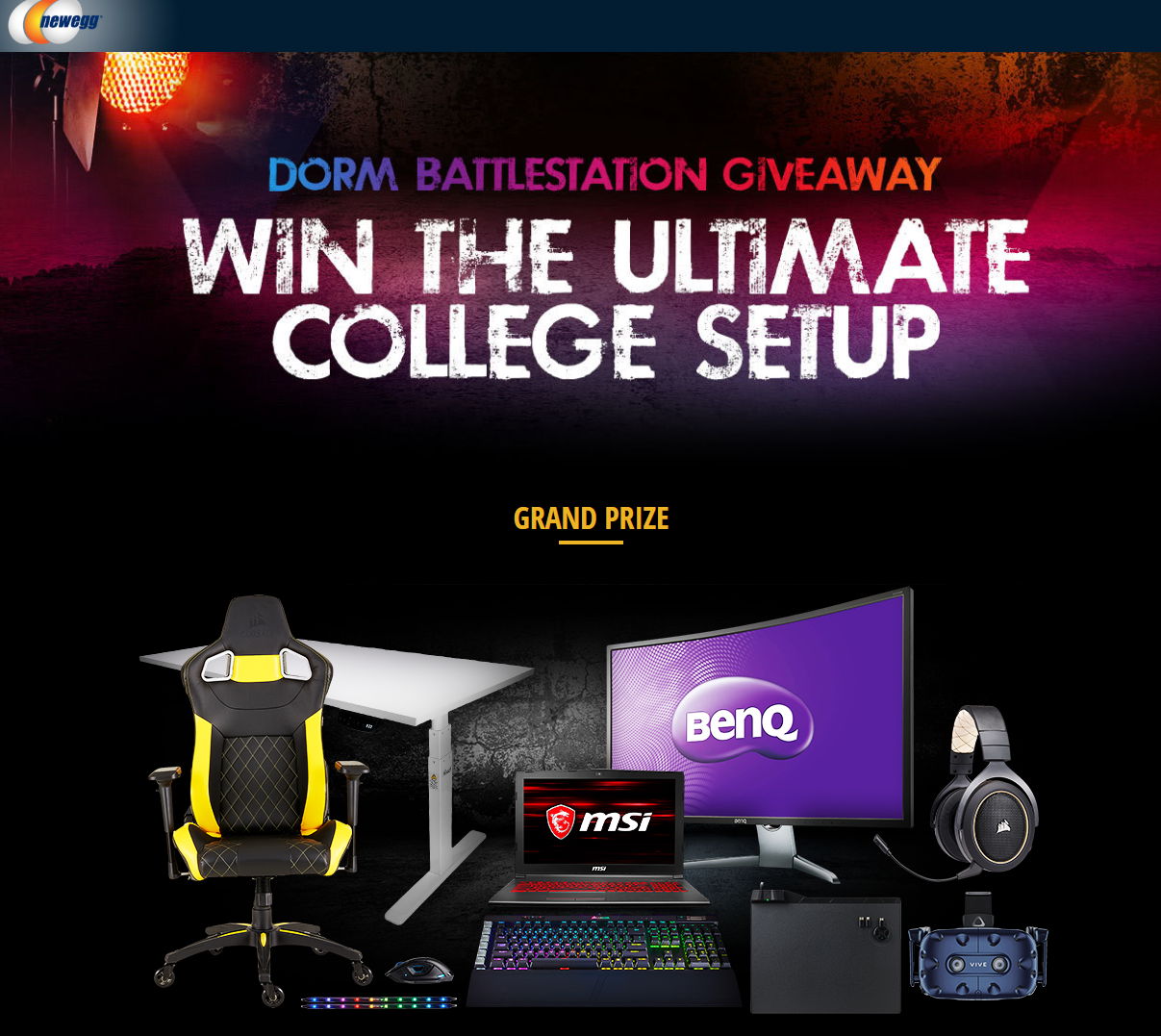 Why it works: Many brands focus on elementary, middle, and high school students. However, college students go back to school too! By focusing on an often-forgotten segment of the market and offering an incredible prize, Newegg was able to increase brand awareness and generate thousands of entries.
How to Make This Campaign Your Own
Newegg's prize package was likely worth thousands, but you don't have to spend that much to leverage this strategy. Give away prize packages that target older students by considering what a college student might need versus a high school or elementary student.
For example, a property management company in a college town could give away a month of free rent. A sandwich shop near college could give away a free sandwich every week for the next semester. An online retailer could offer college team gear.
Conclusion
As these marketing examples have shown, back-to-school season is big business. If your target audience includes students, their parents or caregivers, you need to start preparing for this billion-dollar shopping season.
But, how do you make your brand stand out?
You need to get creative!
Consider creating a kid-related photo contest or targeting older students, which spend a significant amount on back to school shopping, but are often overlooked. On a budget? Try hosting a photo contest to driver user-generated content and offer all entrants a coupon for participating. You don't need a million dollar budget to make the most of your back to school marketing strategies!
Woobox Marketing Campaign Support
Our marketing platform makes it easy to create, manage, and randomly pick winners for online photo contests, giveaways, coupons, polls, and much more. Need help creating your back-to-school promotion idea in Woobox? Our team is here to help. Woobox support is available to help from 8 am to 5 pm PST, Monday through Friday. Call 1-360-450-5200 or reach out through email at support@woobox.com