Snapchat has 166 million daily users with consistent growth. It also is one of the leading apps for teens and millennials.
But if that's not your market, don't let it scare you into not using Snapchat… their growth with users ages 35+ skyrocketed by 224% in the last quarter of 2016 from the year prior. There are lots of online resources to guide you through best practices, but we're going to go over how to use it in conjunction with your Woobox campaigns.
Take a look at these easy and effective methods of engaging with your Snapchat Followers.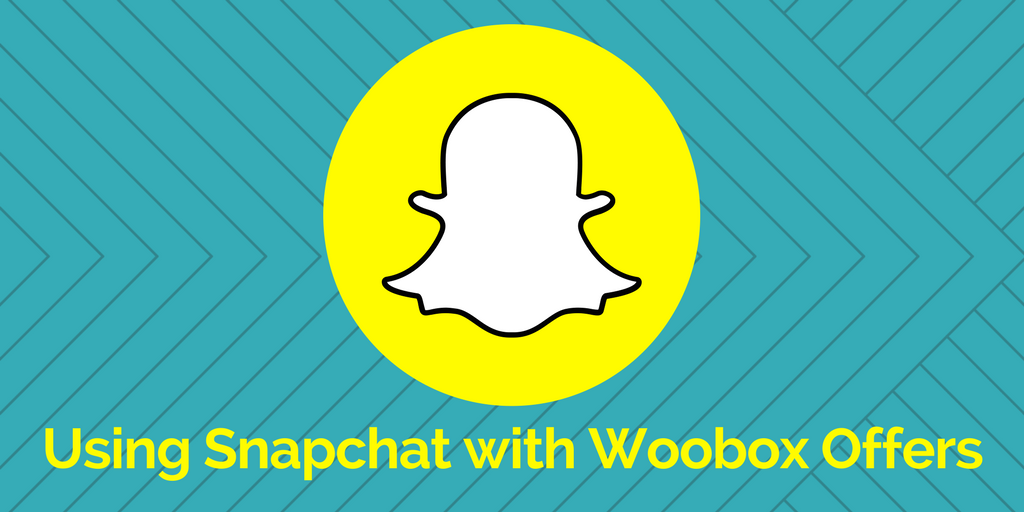 1: Share your campaign URL
You can create any type of offer you want; Poll, Quiz, Sweepstakes, etc. When you create an offer, we automatically generate a URL for you to easily share in any method you'd like. Take Snapchat photos or videos and show your URL. The photos and/or videos you post will last 24 hours once posted.
TIP: Share a snap before posting the URL to prepare users to screenshot or write down the URL to your campaign. And of course… let them know what they can win!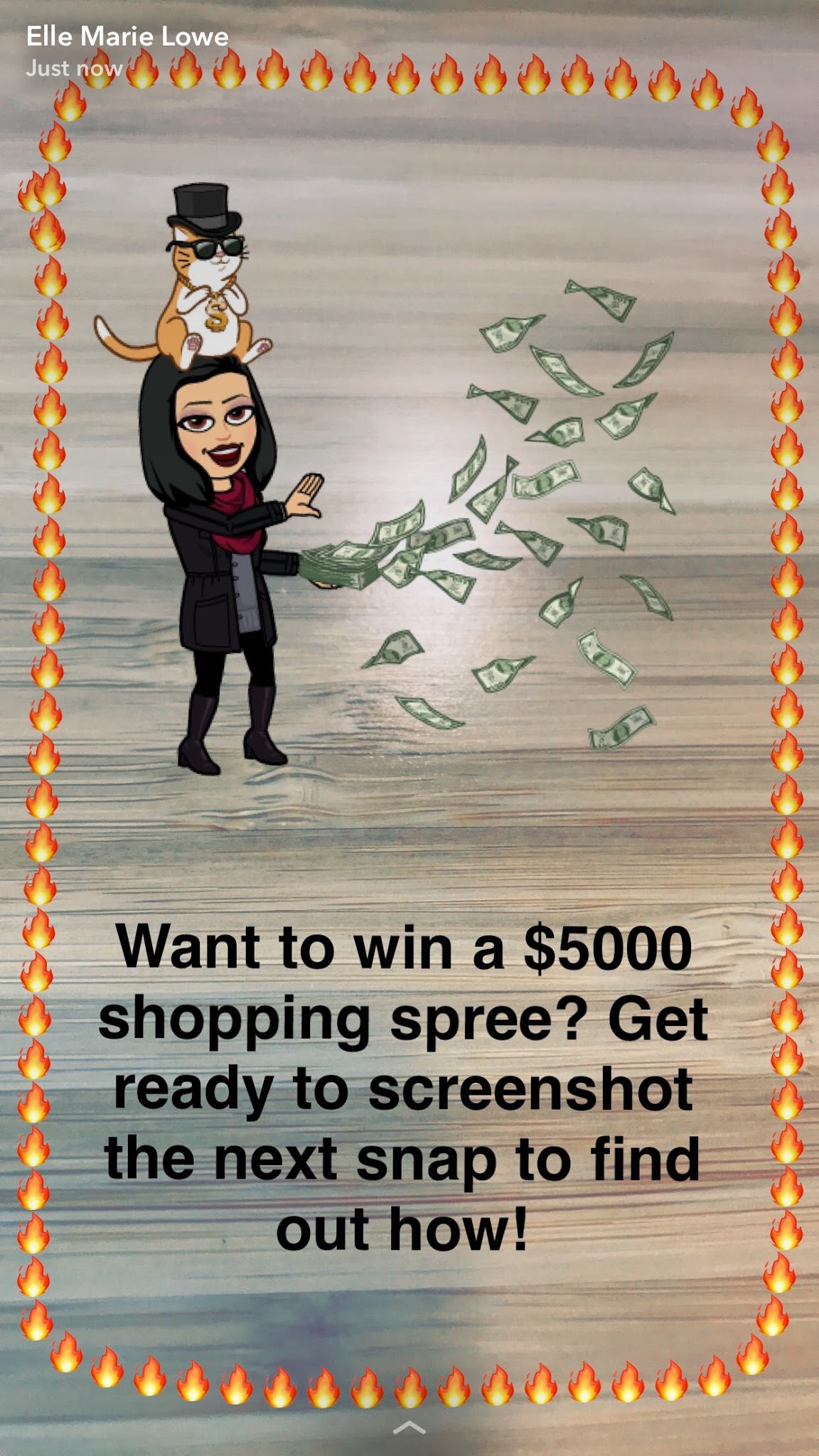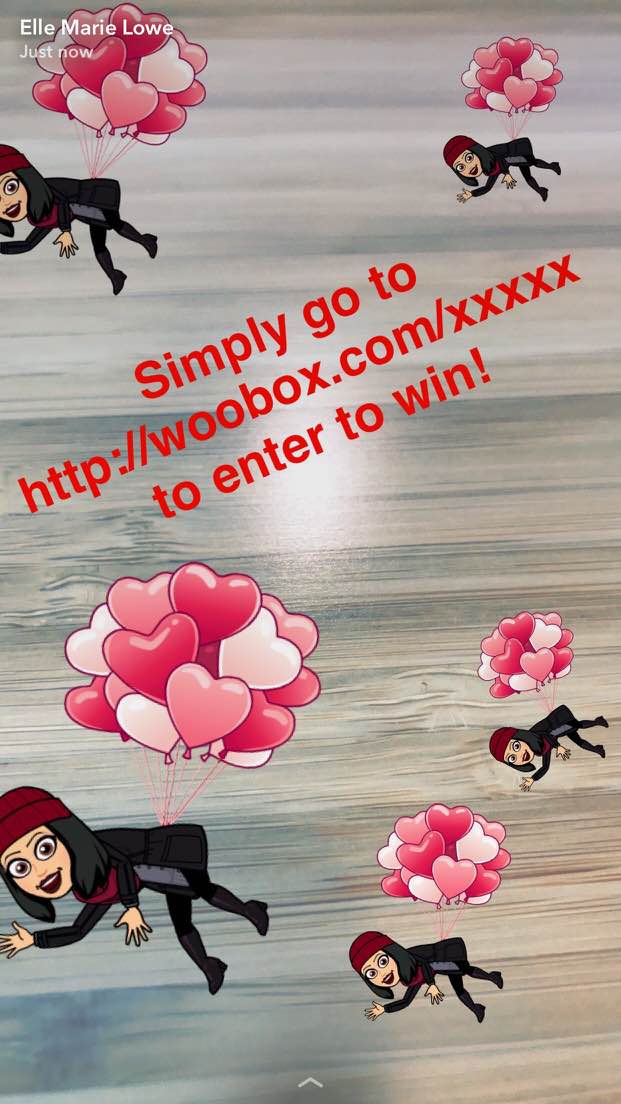 2: Tell a story and quiz them!
Another creative idea is to build a quiz campaign based off a days story which, again, lasts only 24 hours. Throughout the day post videos and photos to your story about your brand or about the prize. At the end, send your fans over to your campaign and have them take the quiz. It's a great way to get them to watch your story completely rather than just tapping through to the end. Let them know ahead of time on all your social accounts (as well as Snapchat of course) that you will be running a promotion on a specific day and what they need to do to enter.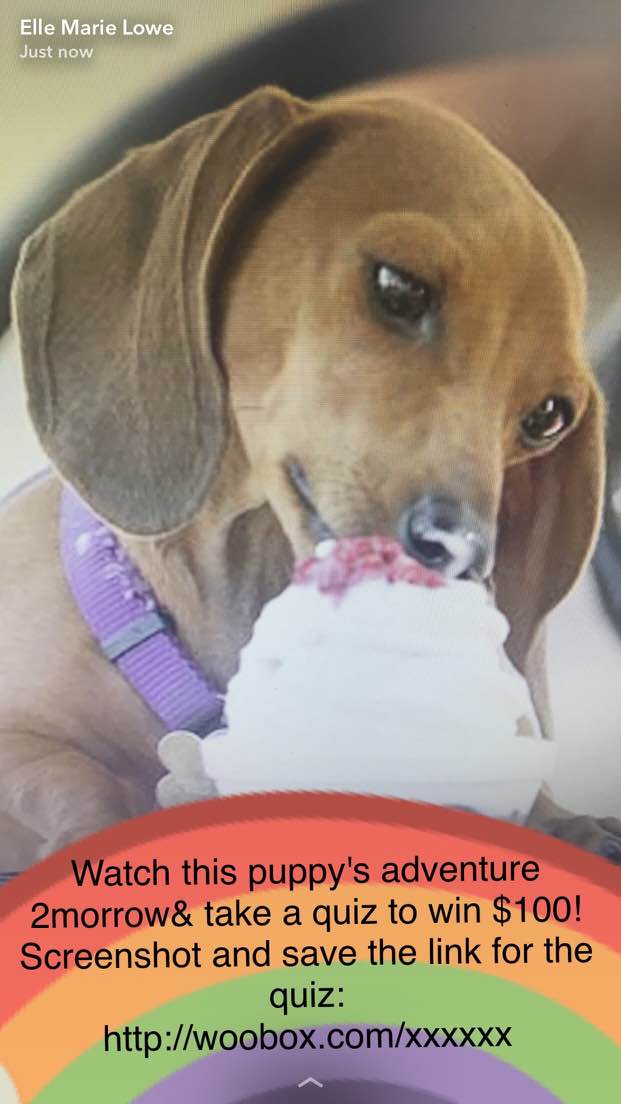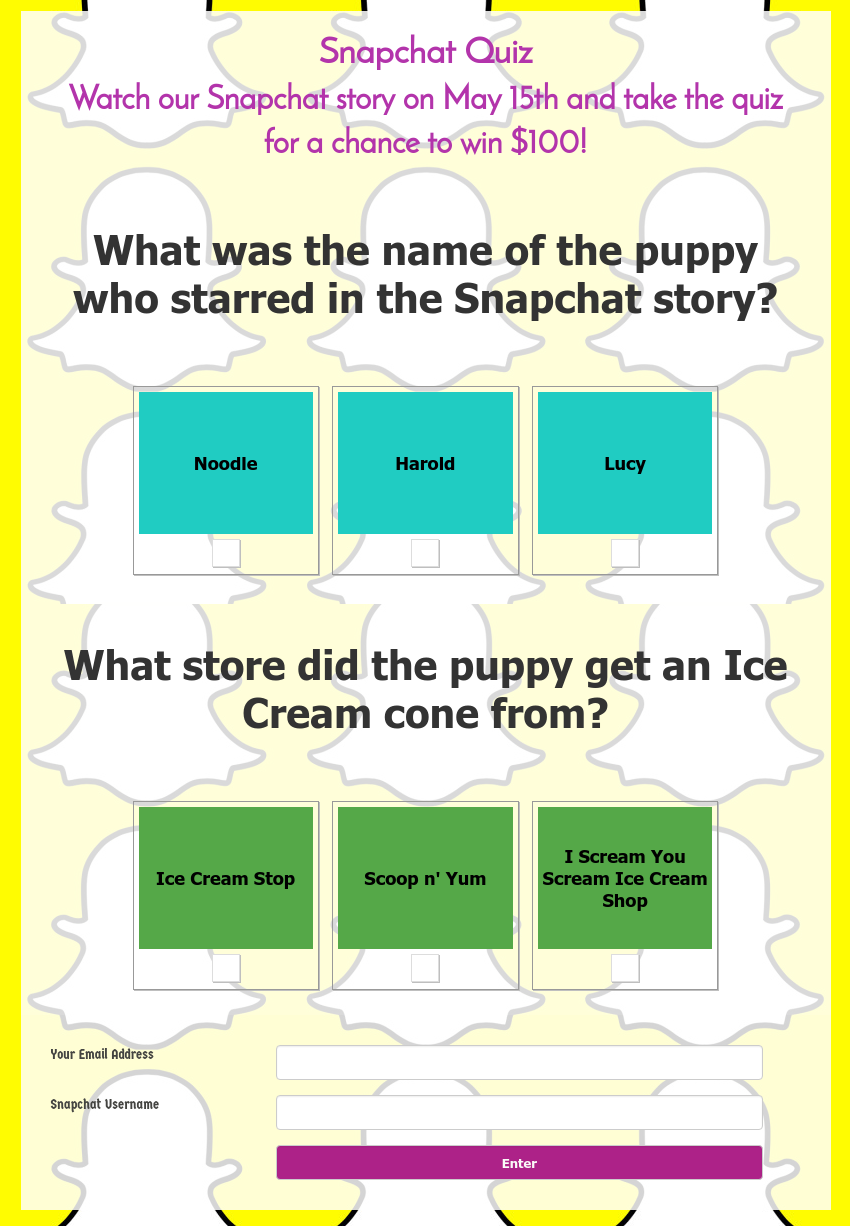 3: Set up a password
Don't want to go through the steps of creating a story that goes along with a quiz? Why not set up a password instead? Click here to learn how to set up a password in your offer. Once you have it set up, give that password to users who watch your Snapchat story.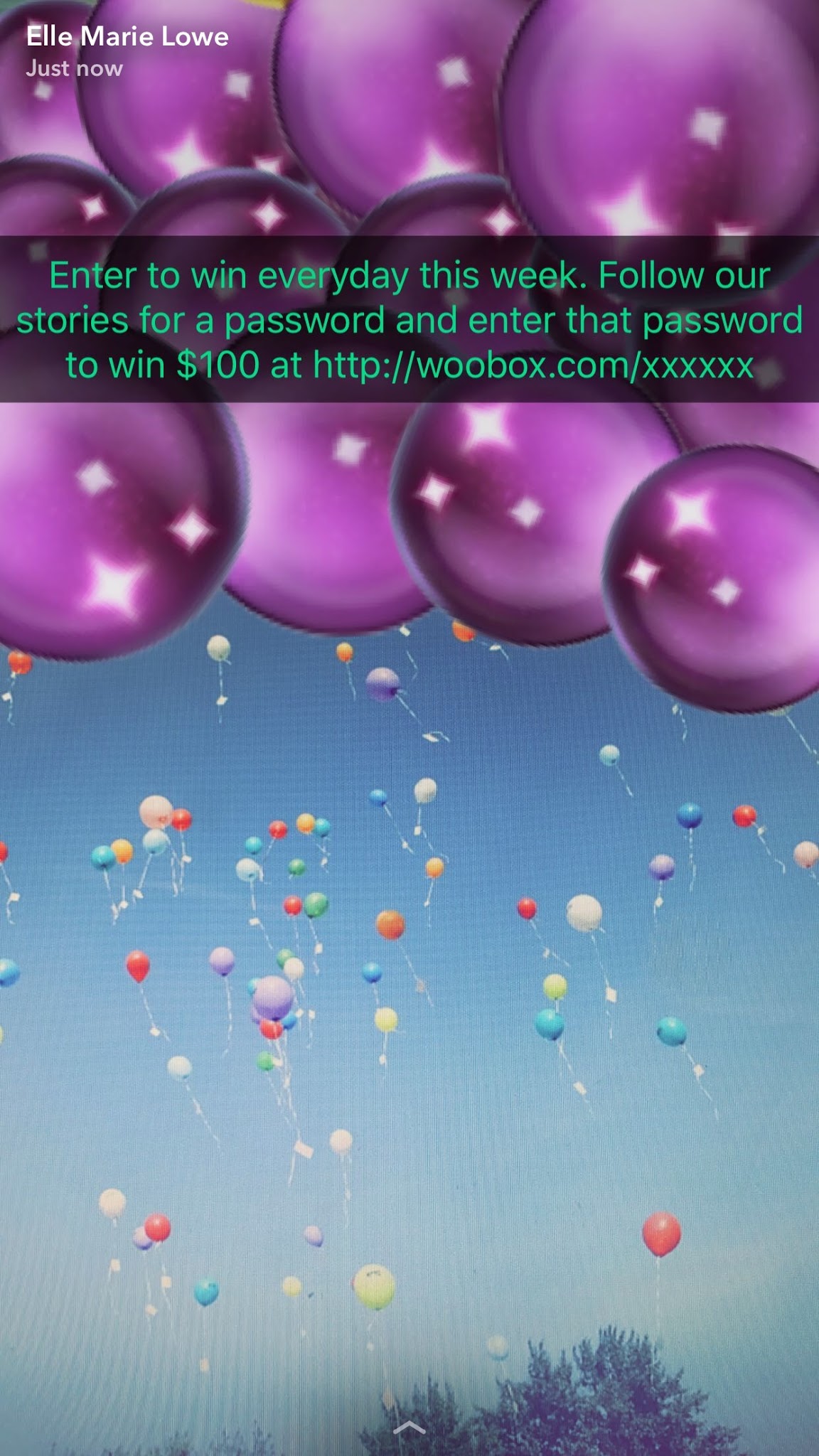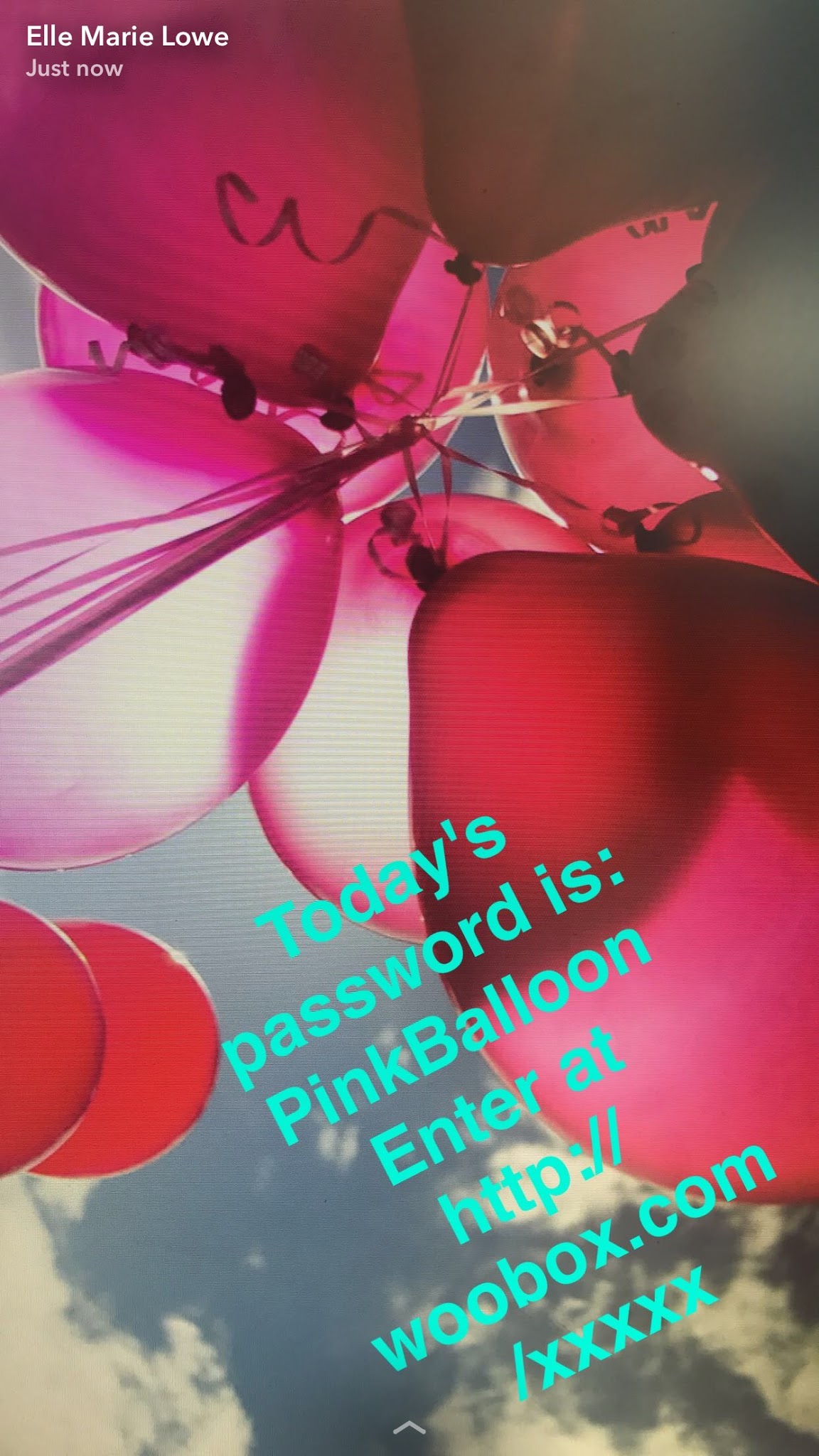 4: Meet-ups
Some brands who work in the local community will announce meet-ups.
The process is in the morning or afternoon, they'll either tell their followers where they will be handing out prizes or give them hints. They'll post snaps of their surroundings and even show when people start arriving to get their prize. You can take this a step further by doing an Instant Win campaign on-site. Set up the Instant Win and turn on Kiosk Mode.
Don't forget to read this article on creating a fluid kiosk experience. You can take Snapchat videos of people attempting to win and get reactions of those who do and don't win!
5: Photo Contest
This is a great way to cross-promote on your different social networks. You can tell people to upload a photo to their Instagram using a specific hashtag.
Think of ways to integrate them both together, maybe use a hashtag like #MyBrandSnapchatContest or #MyBrandSnapchatShowOff. You can have users upload to be featured in your Snapchat or to win a prize. Let them know that you'll pick a winner and post screenshots of the winner to your Snapchat the following day. Use a Woobox Photo Contest Campaign to collect the photos via hashtags quickly.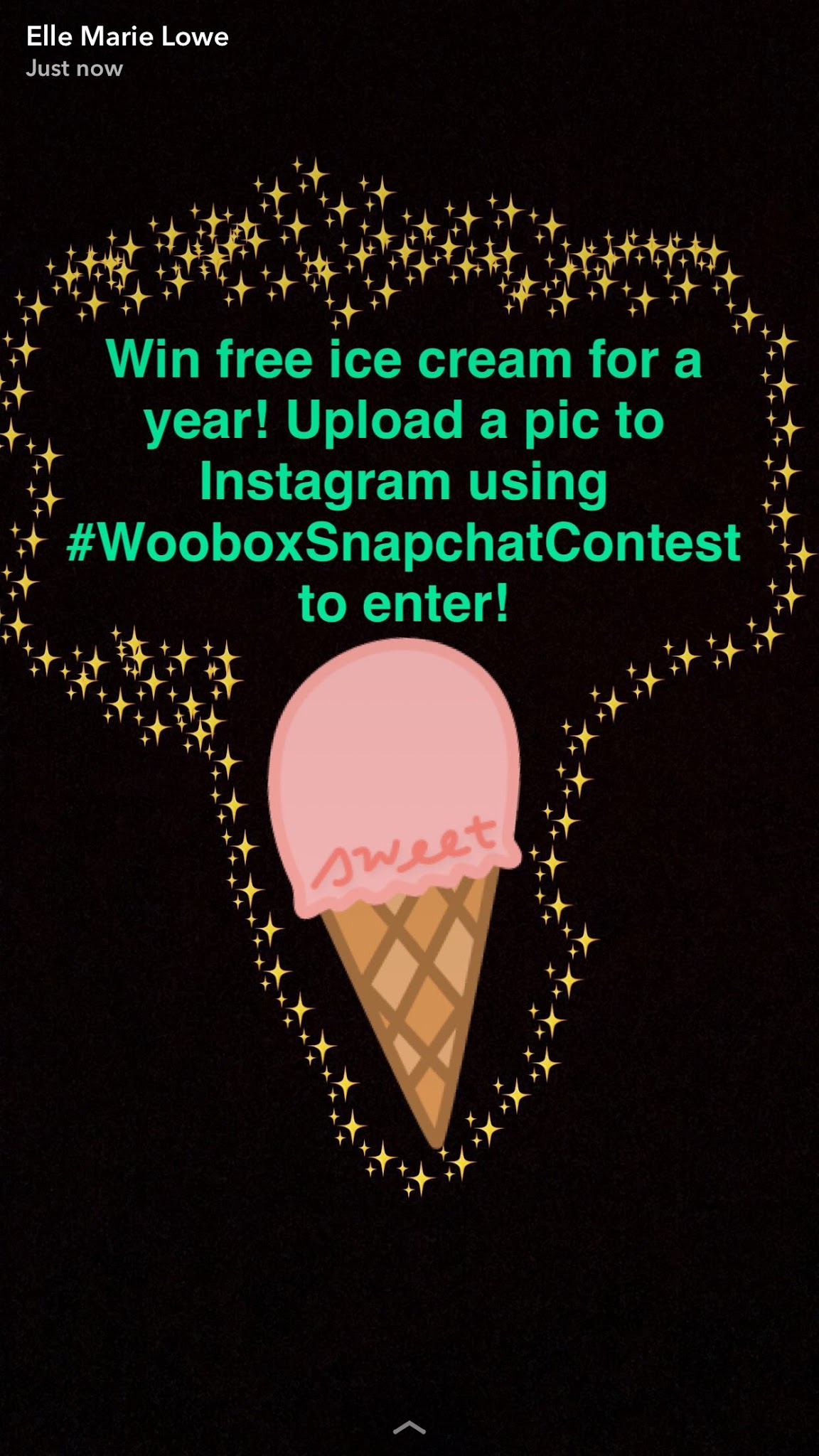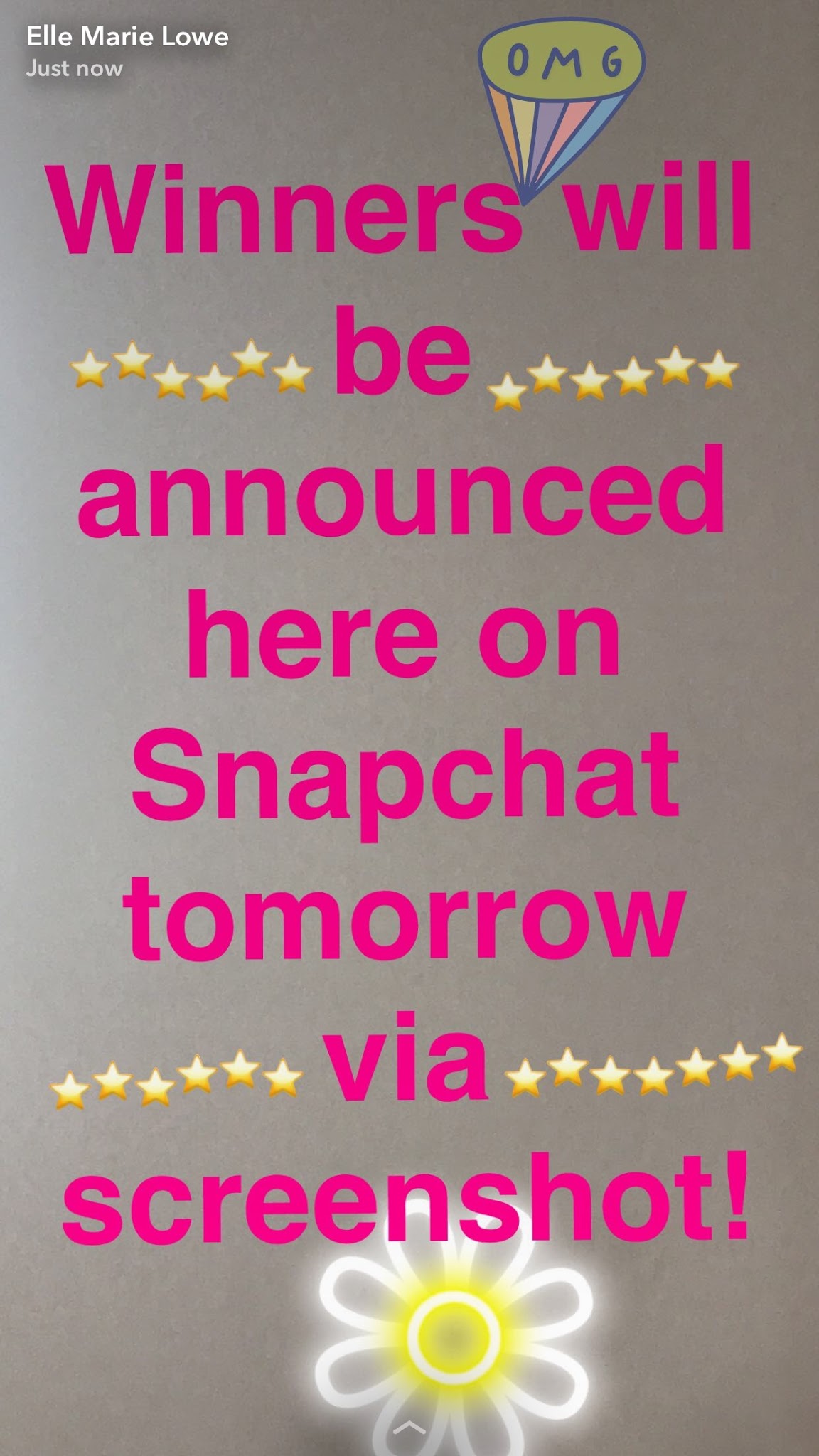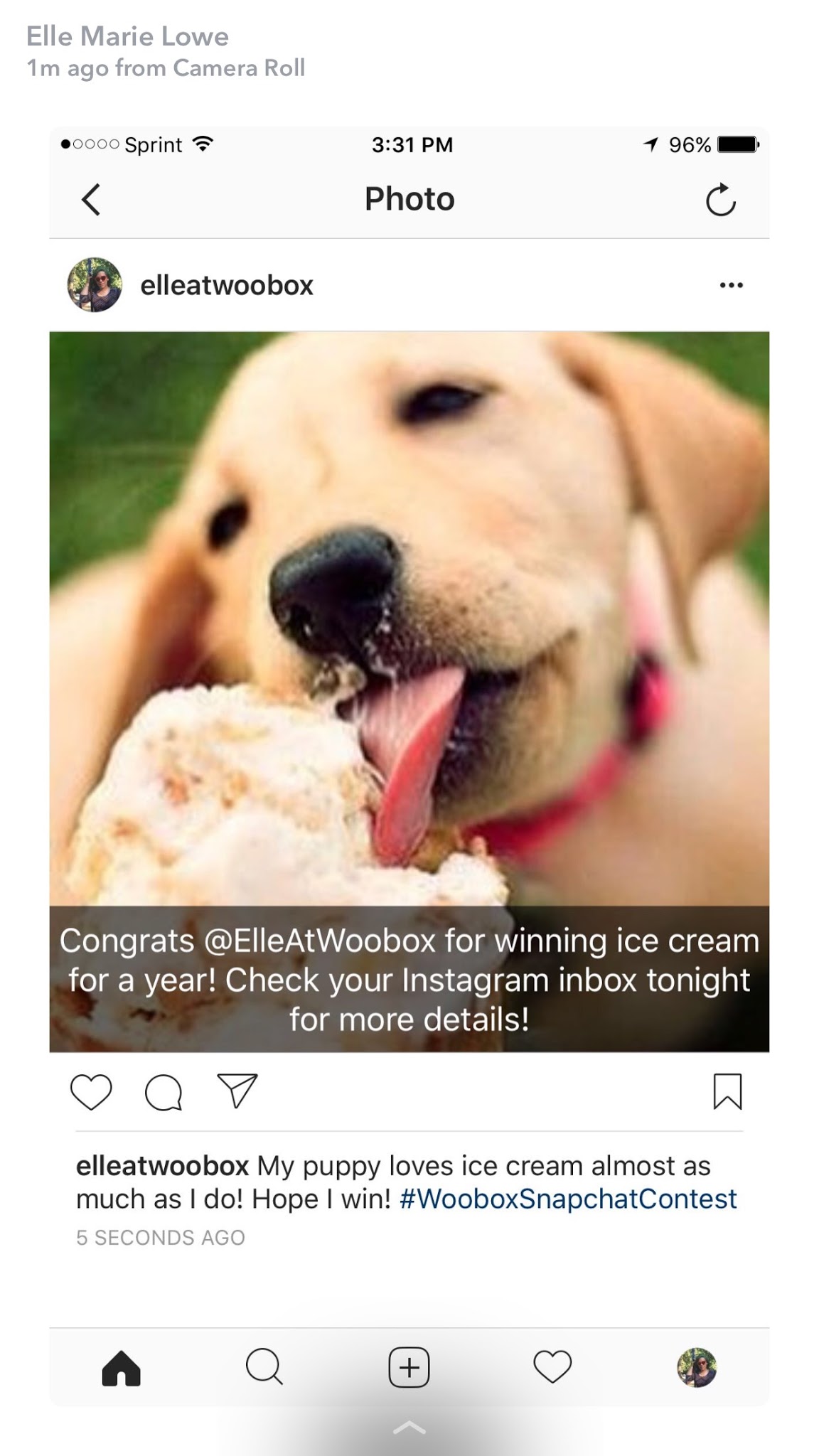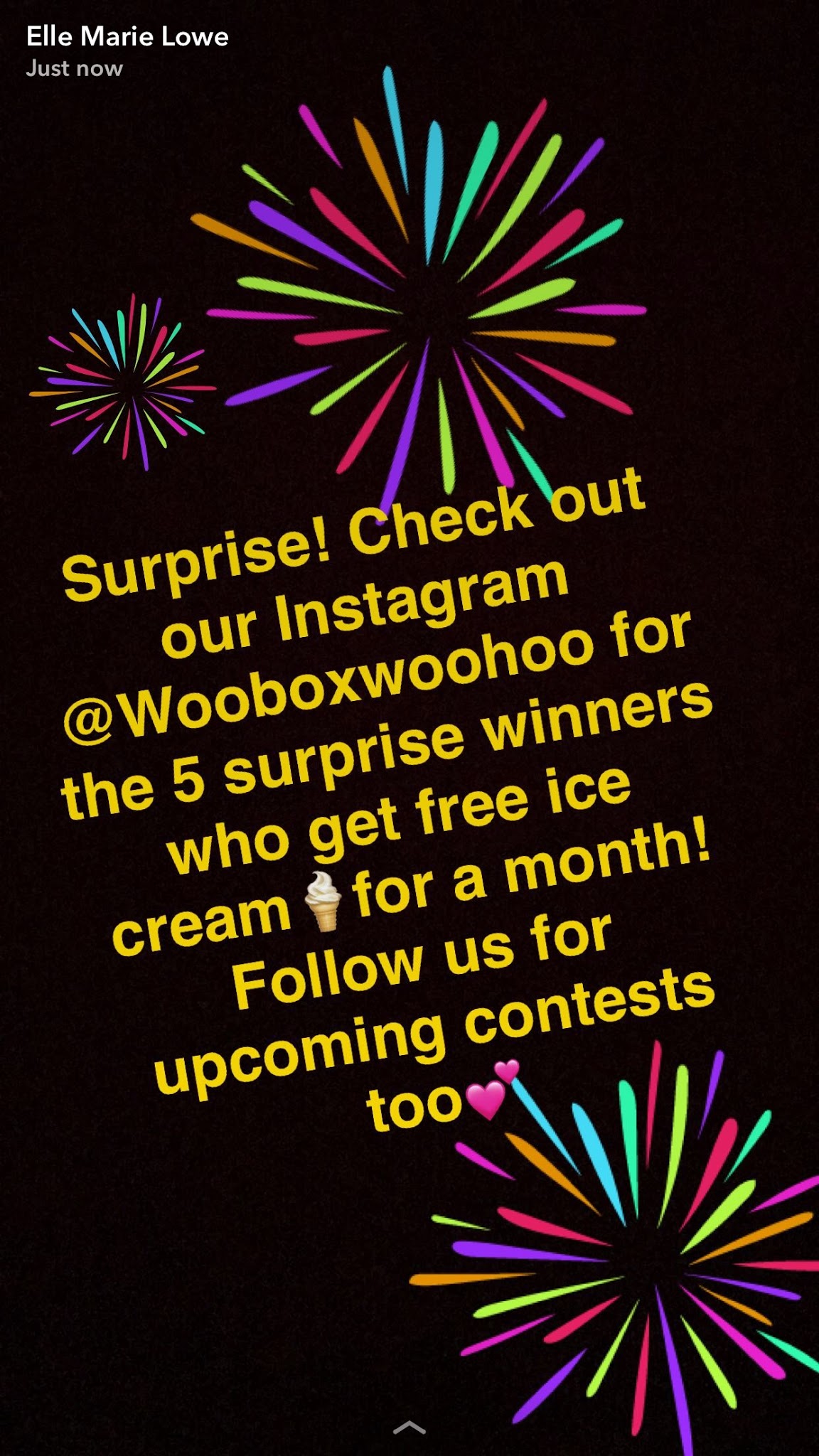 6: Coupons
Offer exclusive coupons for your Snapchat followers with a coupon campaign. Make it limited too, so users rush to get the deal. Our coupon app allows you to limit how many people can access a coupon and you can restrict entry so only one coupon is given to each unique visitor.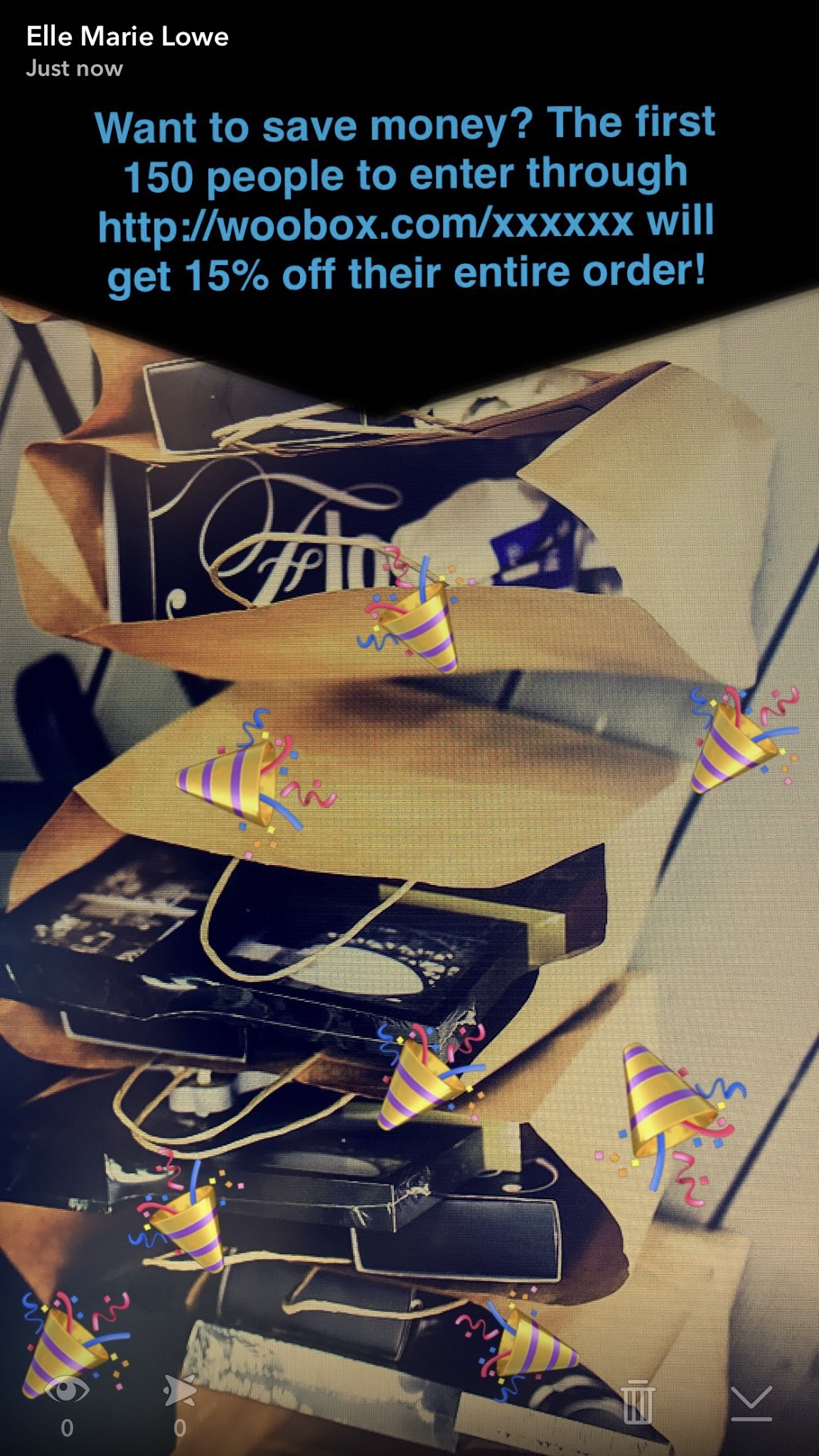 Woobox can be shared across many platforms, get creative and watch the engagement rise! These are just six ideas to get you started, but the possibilities are truly endless. Get started creating any Woobox offer now by logging in for free! When you're ready to go live purchase a subscription, and get users engaged in your Woobox campaigns and Snapchat. Have questions? Check out our forum or email your questions to support@woobox.com.