Some of the most successful businesses are those who have a strong Social Media presence. Being creative and engaging with consumers can be difficult, but our campaign apps make that process much easier, providing you the ability to build promotions that pull your customers in consistently.
With a few setting changes you can create a whole new contest idea with little effort. Our apps allow you to customize the form fields that users complete before submitting an entry, which makes it simpler for you to create a unique contest, even if you use the same campaign type for every contest. An idea that works well in engaging users is a Word of The Day type of promotion that can be created with our Password Form Field option in many of our different apps. It's a fantastic way to keep users coming back each day to interact with your business.
Here's how you can grab the attention of your current fans and new fans by using our Password form field feature:
The Set Up
You can build a password promotion on any campaign app that has an entry form, but the best option is the Sweepstakes App. After saving your initial settings in the Edit section of your Sweepstakes, toggle over to the Customize section. In the Entry Page builder, you can click the Form Element to open its Settings menu on the left.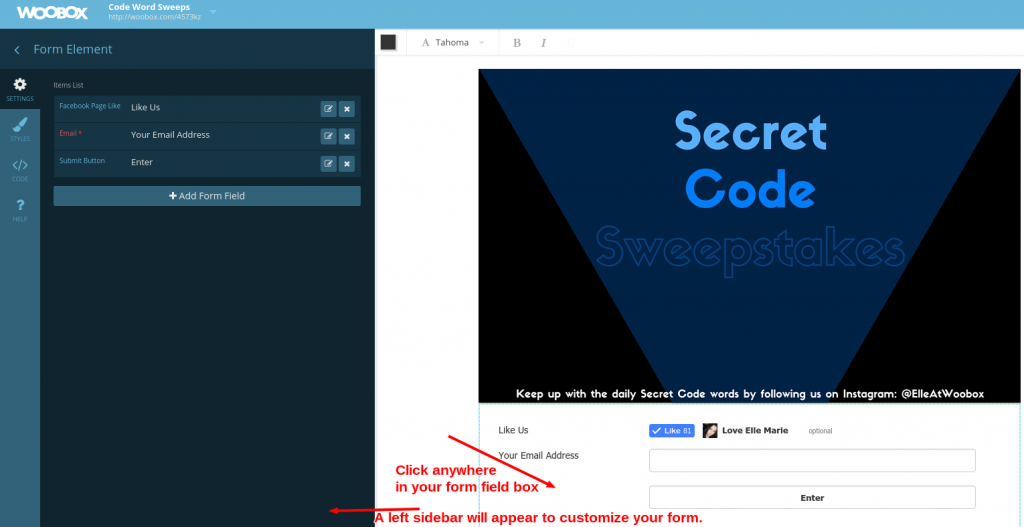 From there, you can click Add Form Field and choose Password from the populated menu. Depending on the type of password promotion you're creating, you can rename the field or leave it as is.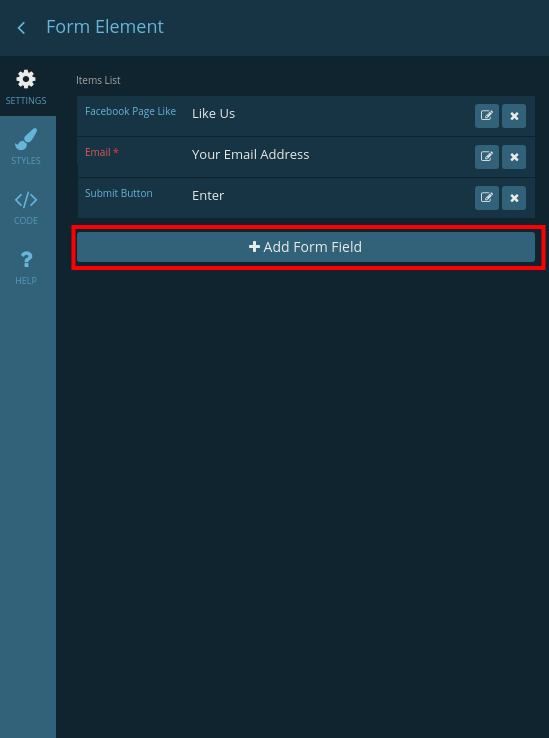 For the Password, if applicable, add a placeholder so users understand how they need to type the password. If you're doing it daily, you can enter all your passwords at this time. Use a comma but no spaces to separate each password.
Having Entrants Find The Code(s):
There are many ways to provide the password to users. A lot of radio stations do a word of the day promotion, having users listen in for what they need to enter. But if you're not a radio station, you'll need to find another way that works in your best interest. Where do you need more followers? Pinterest, Instagram, Twitter, Facebook, Tumblr, Google+, etc?
Do you want more traffic to your website?
You could tell users to go on a treasure hunt to find it on one of your Social Media Accounts or website. You could link to where they need to go to find the word, or create a YouTube Video and add it to the entry page of your contest. The options are nearly endless.
If you want to keep it fairly simple, you could tell users to head to your Instagram every day, for example. You have the ability to upload a photo into the entry form that will lead them to your Instagram Feed when they click on the image.
You can create links with a Text element, an HTML element, or even an Image element. More on how to add links here.
Log-in for free and get started on building a promotion that will continually engage your customers. Have questions? Check out our Forum or email your questions to support@woobox.com.