Will your spring Facebook giveaways get the attention they deserve? Regardless of your industry, your customers are spending more time online. Facebook reports, "The usage growth from COVID-19 is unprecedented across the industry, and we are experiencing new records in usage almost every day."
Yet, not all brands are noticing an uptick in engagement levels. What captured your audience's attention last spring is far from what's on their minds today. At a more granular level, audience behavior changes week to week.
Learn why and how to adjust your online communications to fit customer needs. Next, use these Facebook promotional giveaway ideas to reimagine your spring campaigns.
Why is your audience's behavior shifting?
As your Facebook fans navigate extreme life shifts, they also turn to social media, forums, and blogs for various reasons. Initially, people flooded sites looking for content and conversations about coronavirus. Although recently, Talkwalker says, "Mentions of COVID-19 have decreased by 31% across channels."
This behavior change suggests that your audience is shifting into a new normal of social distancing — A stage where 17% more shoppers turned to online shopping during a one month period. Your customers want to:
Stay connected online
Take a break from the news
Find affordable solutions
Use your spring campaigns to, as a whole, deliver all three benefits of social media. Along with value-added content, serve up promotional giveaways. Encourage conversations in your post comments with a variety of Facebook contests and polls.
How to Connect on Facebook During the Pandemic
Marketing during a crisis is difficult. But, when it's a global pandemic, it makes each word you use even more important. To address concerns, Facebook released a 64-page in-depth guide to help media partners connect with customers. The company lists five qualities of meaningful content:
1. Relevant. Copy matches search intent, as seen through the use of hashtags, SEO, and by tagging pertinent people and locations to narrow your audience.
2. Consistent. Brands share content on a schedule that is both familiar and frequent. Live stream or post major updates at the same time each week.
3. Engaging. Companies respond to comments on posts. Plus, they engage in other people's content while asking friends to re-share posts.
4. Retentive. Keep fans focused longer using video and interactive campaigns in different formats, from video contests to quizzes.
5. Original. Sharing user-generated content is great, but add a unique touch to your post to stand out and compel your audience to take action.
Learn more about your customers by reviewing Talkwalker's free daily COVID-19 reports. The company provides a list of trending themes, news reports, and hashtags. For instance, the #StaySafe decreased in use by 49.6% over 24-hours. But, #StayHomeThisWeekend emerged as a new theme. Understanding these changes helps you adjust campaigns for maximum visibility.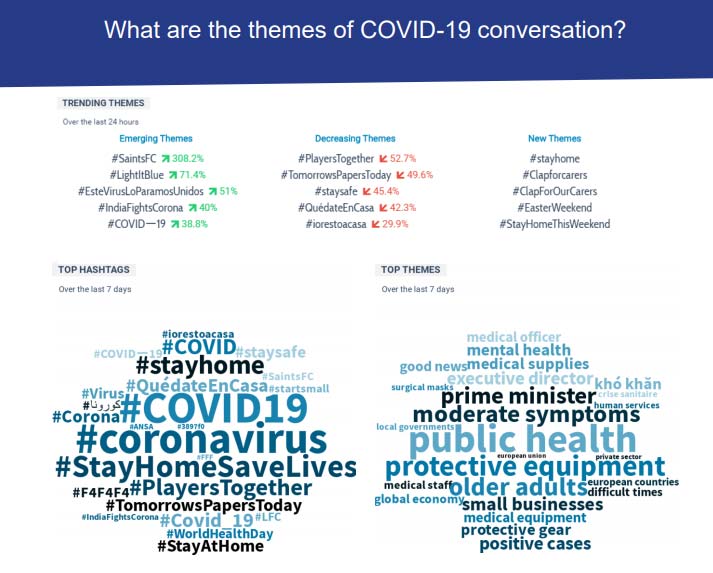 Ways to Refresh Your Campaigns and Facebook Giveaways
Use your spring campaigns to build relationships and stay connected. While it's not the time for a hard sell, your customers still want information about your products and services. Design thoughtful campaigns with Facebook giveaways. Doing so is a great way to attract good attention and give back to your customers. Hubspot says, "A contest could be the best tactic you've ever introduced to grow your reach, drive site traffic, and generate leads."
1. Create a Giveaway to Highlight a Giveback Campaign
Did or will you donate resources to support your local community? From sending a free dinner to the fire department to giving out school supplies, there are many ways your company can think outside of the box. Highlighting these actions without over-tooting your own horn benefits your business.
Develop a giveback campaign using relevant and branded hashtags. Showcase contributions throughout your community, including those of other companies. After all, Edelman reports, "six in ten global respondents say their country will not make it through this crisis without brands playing a critical role in addressing the challenges they are facing."
Don't forget to include a comment entry Facebook contest or a #giveback Facebook giveaway just for fans. PowerNation TV delivers big by connecting their giveaway entries using the hashtag, #PNGiveBack. Plus, the brand uses its sweepstakes form to collect extra customer data.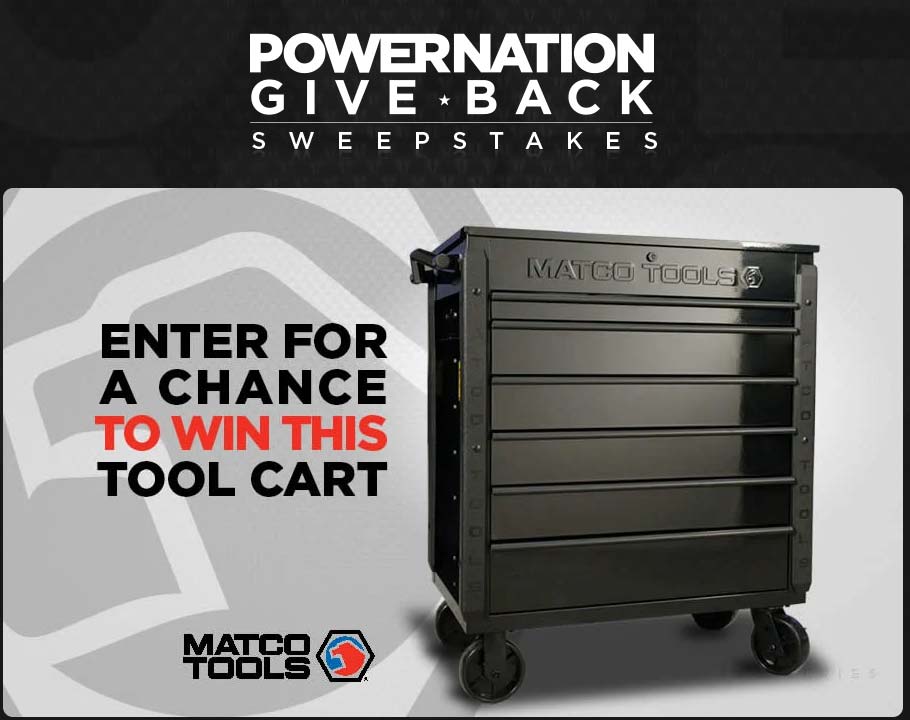 2. Support Life Changes with Unique Prizes
A few months ago, your audience was planning a spring or summer vacation. Now, many look for new ways to social distance and enjoy life at home. And let's face it, after so many days at home, most people simply want to get out. Deliver more value to your audience by selecting prizes to support current lifestyles.
For example, you may want to hold off on prizes that expire and send your fans into crowded shopping centers. Instead, pick products that directly address a pain point. Your fans search for ways to:
Stay fit or motivated
Do anything at home
Balance work and family
Connect online
Add excitement to any spring campaign by choosing a giveaway that coordinates well with the current situation. This newly ended contest gave one lucky winner Kanto audio supplies. The company coined this a "work-from-home giveaway," generating further interest from their audience.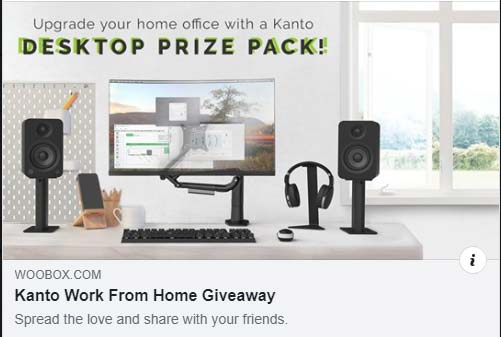 3. Use Campaigns to Add Value to Customers Lives
In many cases, your audience isn't buying right now. But, they're still researching and looking for solutions. Companies that go above and beyond the usual social media marketing posts will stand out. For instance, most CEOs and employees are working from home. Many are also taking on increased caretaking duties. This is a broad pain point that your campaign can address.
Reach out to various groups by showcasing solutions. This helps you develop deeper relationships with customers. Your fans will remember your efforts when it's time to head back to workplaces. Devise a spring campaign that includes:
Downloadable or printable content, templates, or activities
An easy, step-by-step solution to a problem
A Facebook giveaway or contest
Blogs or guides to support your topic
From free trivia sheets to a compelling hashtag (#ReuniteWithREAD), READ delivers value with their campaign. They offer many ways to get involved, including sharing food photos on Instagram and entering their giveaway.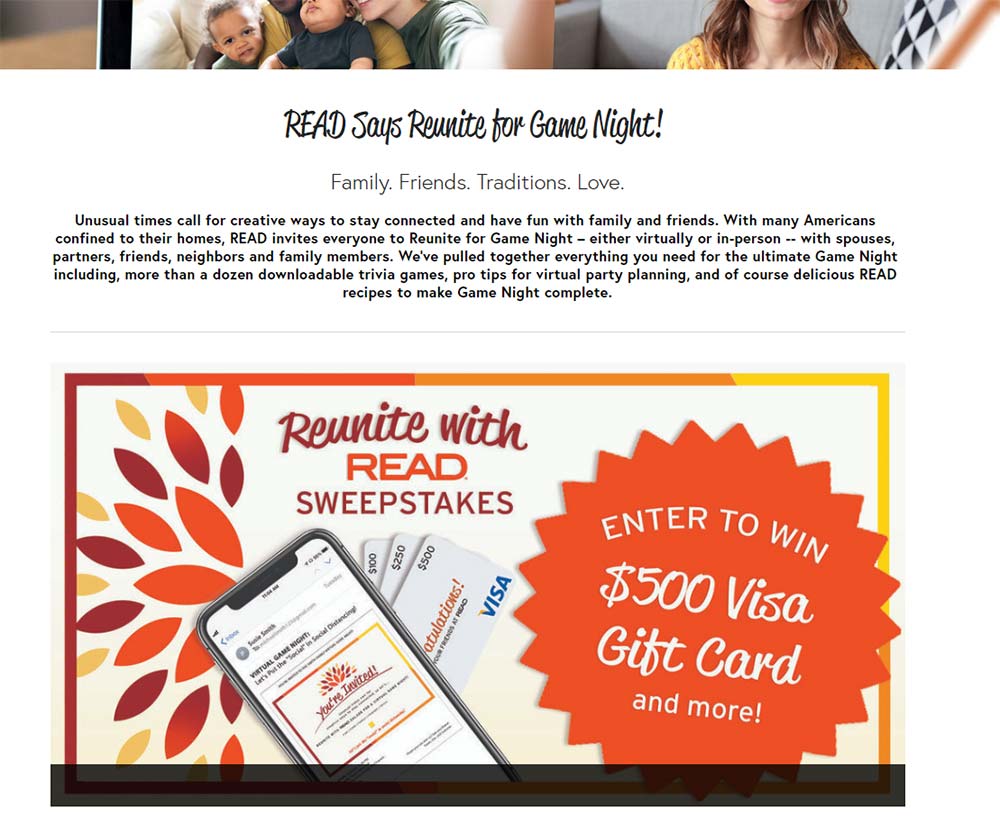 Lowe's developed a photo contest to invite users to take part in their #BuildThanks campaign. While there's no mention of judging or picking a winner, the company displays user-generated content using a gallery. This spreads remarkable goodwill while getting fans to search Lowe's website and fill a shopping cart.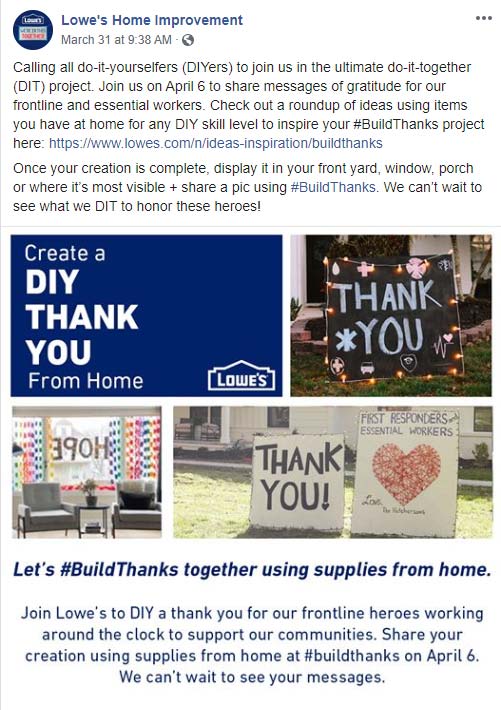 4. Schedule Regular Live Events for a Weekly Giveaway
Regardless of your campaign theme, give folks something to rely on. Let your fans know that every Tuesday, you're not only sharing a tip or giveaway, you're also inviting others to connect and chat. Reliable live events gather a following over time. It's a great way to introduce your audience to new campaigns.
If committing to a weekly live stream event sounds too taxing, consider teaming up with another brand or passing the event back and forth between friends. The key is to deliver consistency, so it's essential you commit to a few months of weekly activities.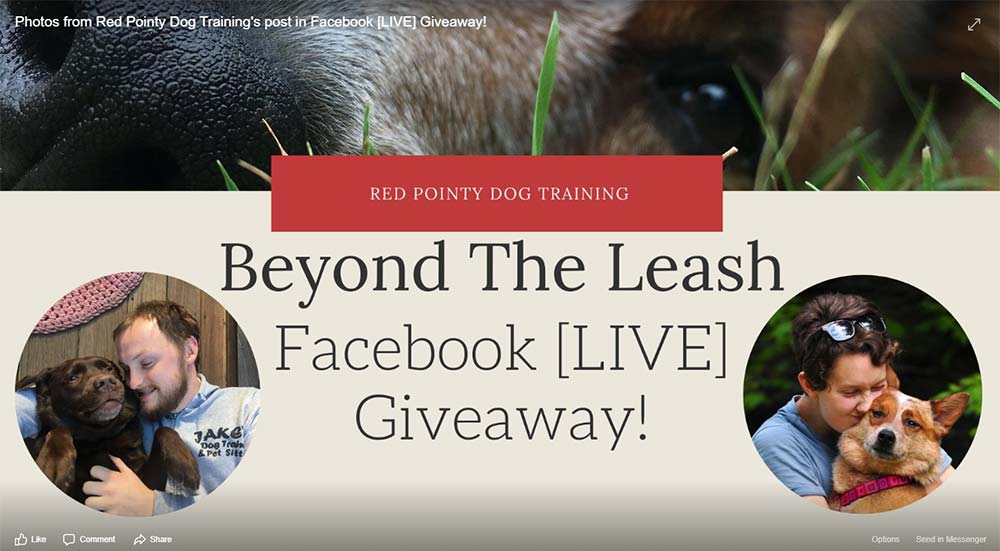 5. Plan Facebook Giveaways Around Relevant Hashtags
Playing off of popular social media holidays is a great way to generate brand awareness. But, it's also vital to search for meaningful ways to celebrate and inspire. Enhance your spring campaign by creating Facebook giveaways around your theme or chosen social media holidays. Avoid social media blunders by researching any hashtags before use.
April 22: #EarthDay2020. Like many events, traditional earth day activities won't happen this year. Yet, brands are coming up with fun ways to engage audiences in virtual events. Look for relevant and other local hashtags for your giveaways, like #recyclesomething or #keepfayettevillebeautiful.
April 28: #PayItForward. Celebrate global kindness and give your fans more ways to share their appreciation. Create a comment entry giveaway and ask your audience to tag an essential worker in their post.
May 5: #ThankaTeacher. Recognize teachers both at school and in homes, who are working to give children the education they deserve during this pandemic. Use a photo contest to share homemade messages from your audience.
May 6: #NursesDay. Nurses should be celebrated year-round. But their remarkable efforts garner more attention this year. National Nurses Day on May 6 sets off a weeklong celebration ending on May 12, International Nurses Day, and Florence Nightingale's birthday. Empower fans to share their stories by participating in a Facebook video contest.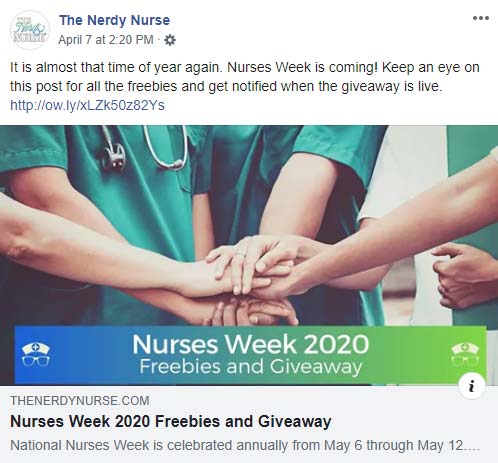 Deliver Inspiration With Targeted Facebook Giveaways and Campaigns
Remember, brands that make purposeful campaigns and giveaway decisions remain on their fan's radar throughout this ordeal. They'll remember how you took the time to respond to comments or gave prizes that added value to their lives. Adjust your spring campaigns, so they support and reflect your audience's experience. Then, boost spirits with a Facebook giveaway that encourages human-to-human connections from afar.
Need Help Adding a Facebook Giveaway to Your Spring Campaign?
Get help from our team by contacting Woobox Support with your questions. We're available from 8 am to 5 pm PST, Monday through Friday at 1-360-450-5200 and support@woobox.com.