Hosting a giveaway or contest on social media isn't a high-risk strategy. You choose your goal, create an image, follow the rules, and you're golden. But, a hastily posted giveaway that doesn't support your marketing and branding strategy negatively affects your credibility and revenue. Recent data from Lucidpress finds, "The average revenue increase attributed to always presenting the brand consistently is 33%."
While a steady stream of engaging social media content is crucial, you don't want to sacrifice your brand image. Learn how to avoid social media blunders by ensuring that each element matches your brand identity. Then explore excellent examples of on-brand giveaways and contests that deliver a cohesive image and, in return, improve the customer experience.
Table of Contents
5 Common Branding Mistakes on Social Media
The bottom line is that improper brand usage confuses your customers. This confusion leads to a lack of trust. And trust is essential to higher sales. The best way to avoid branding problems is by creating and using branding guidelines. Data from more than 200 organizations shows:
Consistently presented brands are 3-4 times more likely to enjoy excellent brand visibility than those with an inconsistent presentation
95% of organizations have branding guidelines, but only 25% have formal guidelines that are consistently enforced
Since 60% of millennials expect the same experience regardless of platform, companies that actively work to stick to their brand standards see better overall results.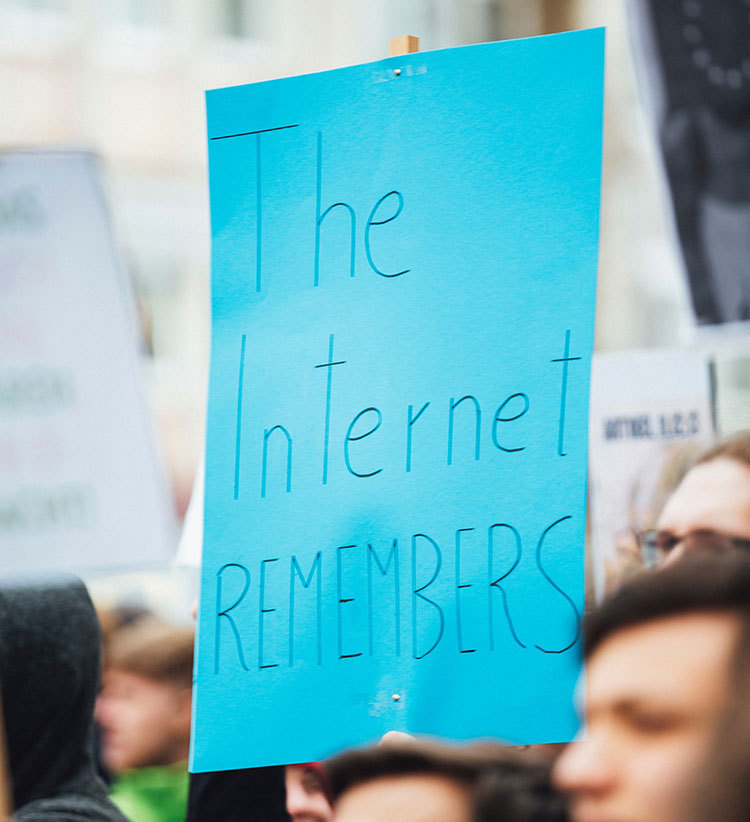 1. Inconsistent Social Media Copy
Each social media post represents your company. Your tone of voice, including word choice, displays your brand's personality and affects how people view your business. If your tone is that of a friendly professional, then don't confuse your followers by suddenly injecting slang terms and sarcasm into your message.
Achieving the same voice with every social post is difficult when several people write your messages. That's why it helps to define your brand's tone. Nielsen Norman Group uses four dimensions:
Funny vs. serious
Formal vs. casual
Respectful vs. irreverent
Enthusiastic vs. matter-of-fact
2. Media That Doesn't Match Your Brand
You already understand the importance of image consistency when using Instagram. That's because your page hosts all of your photos, so any differences are noticeable. Your choice of media affects brand recognition. Even if you use stock photos, it's essential to manipulate each one to represent your brand. A few suggestions for branded media on social platforms include:
Designate a list of similar templates for images
Refer to brand guidelines for text overlay placement and fonts
Include brand colors and logo
Use similar filters on your photos
Size your media to fit the platform

3. Failure to Monitor Brand Mentions on Social Media
When you respond to consumers, then you increase trust in your brand. That two-way interaction helps build relationships and deepens the emotional connection consumers have with your company. Motisa finds, "Consumers with an emotional connection to a brand have a 306% higher lifetime value and will recommend brands 71% of the time." Protect your brand image by:
Setting goals for response times to customer messages
Creating alerts for brand mentions on all social channels
Encouraging communications across departments about customer concerns
4. Unclear Storyline and Talking Points
Storytelling is critical to your brand. Each social media post, giveaway, and follow-up response should follow your narrative. Everyone on your team must clearly understand your talking points, what makes your business different, and how your products or services help your customers face their challenges.
Although you'll change up your posts according to the platform you're using, you want to make sure that every post gets the same underlying message out to your audience.
5. Spamming With Overly Promotional Posts
Consumers follow brands for many reasons, but if the majority of your posts feel like an old-school advertisement, then your fans will click the unfollow button. In fact, 60% of Sprout Social survey respondents complained about being annoyed with too many promotions by brands. The art of promoting your products and services without annoying your customers is a fine line.
How to Avoid Mistakes With Branding on Social Media
As noted in the statistics above, having clear brand guidelines is essential to consistent messaging across social channels. Yet, only 25% of companies use their guidelines 100% of the time. Get everyone on the same page by making your directions easy to access and insisting on its use for every customer interaction.
Create Clear Branding Guidelines
Your brand guidelines are a set of standards that your team can apply across all platforms. Start with an overview of your brand's vision and main talking points. Then provide extra Information, including visual examples that show your team what to do and what not to do.
Templates for customer service responses
A list of font names used on various platforms
Acceptable logo variations and usage instructions
Graphics and media guidelines
Specific colors palettes
A list of no-nos for marketers to avoid
Giveaway Examples That Maintain a Strong Brand Identity
Many companies struggle with creating a cohesive marketing campaign that presents well across several platforms. But, you can't merely cut and paste your content from Instagram to Twitter and expect it to convert well on both channels. Your customer's journey isn't a straight shot.
Instead, clients may start on your website, read a third-party review, and end up on your Facebook page. But, then they skip over to scan your Instagram feed before heading back to your website. It's necessary that regardless of where they land, the copy and media reflect your brand. Take a look at how the following brands maintain consistency while using contests and giveaways to reach their marketing objectives.
Flat Top Hills
Flat Top Hills features a stunning website with a home page that's easy to scroll. As you move down the page, you'll notice a call-to-action with a link to their Facebook contest.

On Flat Top Hill's Facebook page, the company uses a tab labeled "Sweepstakes," where you'll find a Woobox contest with a custom image that complements the brand.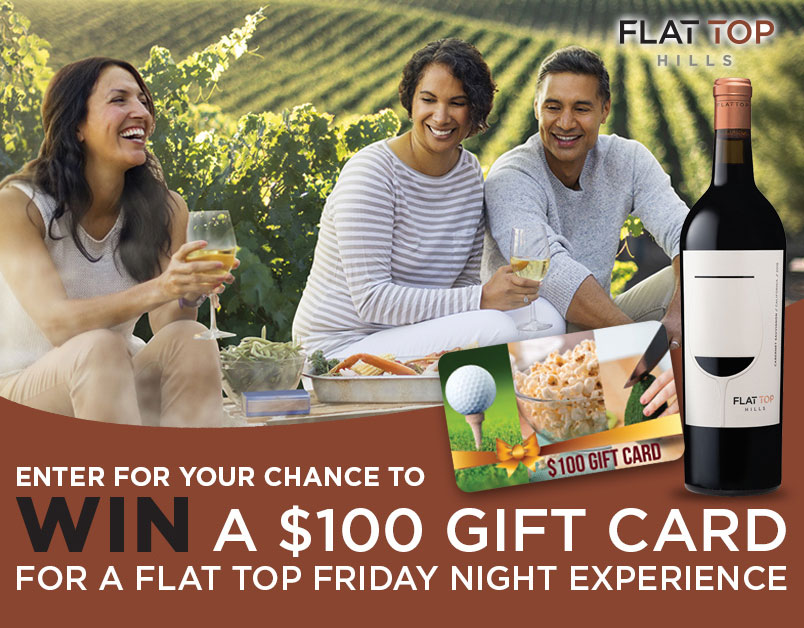 Head back to the website, and you can take part in their embedded quiz. Once you complete the quiz, then users can share the results with friends across several social channels.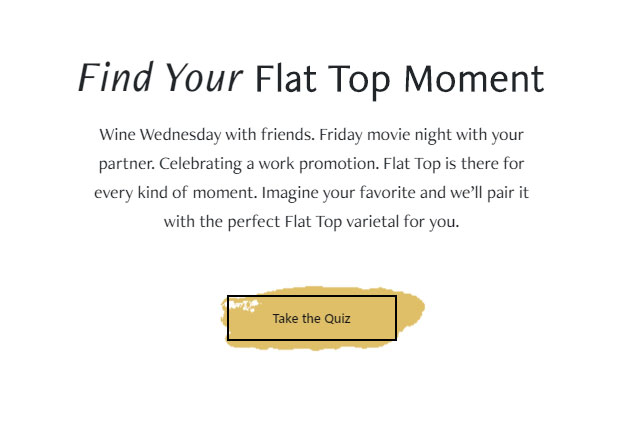 To stay consistent, all social channels use a variation of the Flat Box Wine logo. As you can see below, the logo differs on each channel yet is familiar enough to remember.

El Paso Mexican Grill
While searching for a new restaurant to try, you might come across El Paso Mexican Grill's giveaway. The bright colors of the image fit nicely with the logo. The value of the prize is clearly stated. Plus, the post uses emojis to keep it interesting.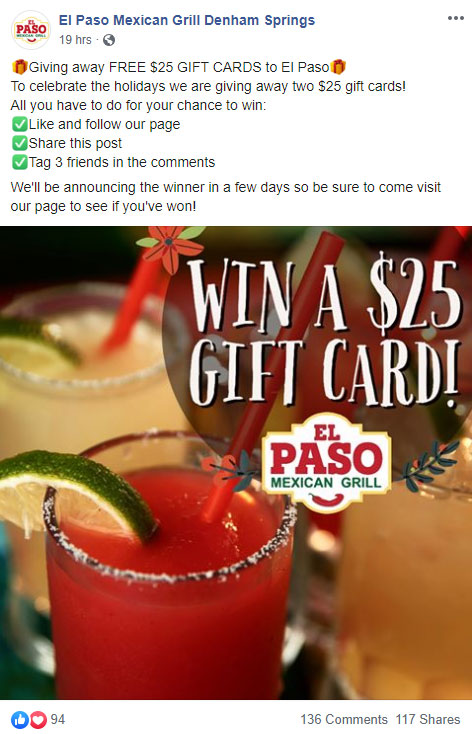 El Paso Mexican Grill also runs a second promotion with a free coupon. Although the campaigns are separate, the images use the same colors. But, the fonts are very different. While brands can undoubtedly use various fonts to mix it up, remember to list your fonts in your brand guidelines, so you don't get 30-days of posts using 30 different fonts.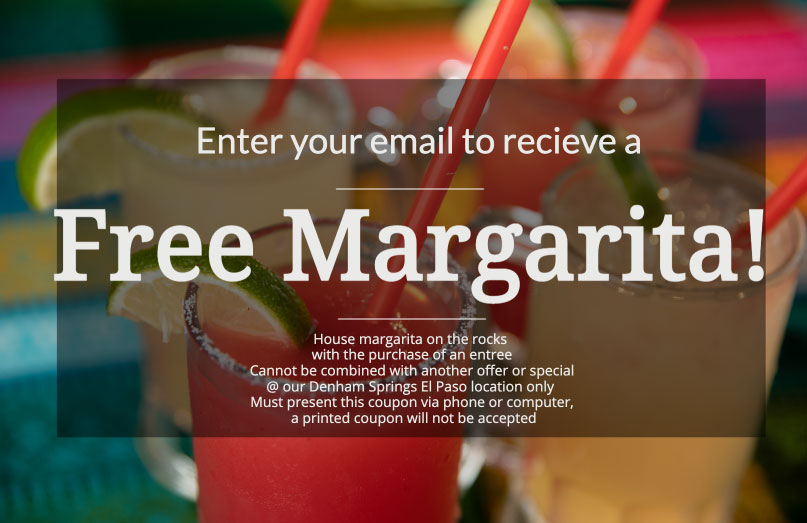 Derma-E
Transparency wins big with consumers. They want to know what they're getting and why it benefits them. That's why experts recommend listing the value of products or sharing more details about the prize. Derma-E created an image that clearly shows each of the products that winners receive.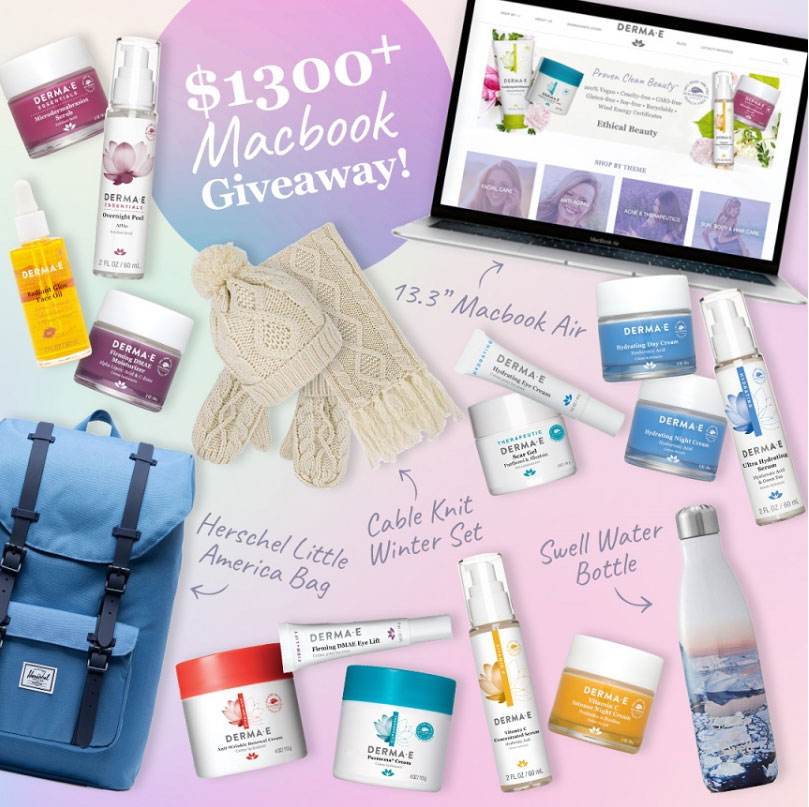 The color and style of their Woobox landing page make for a smooth transfer when a follower moves onto their Facebook page. Just look at how their Facebook branding is different, yet maintains similar color combinations for the background and text.

A Cohesive Brand Across Social Channels Increases Consumer Trust
Pull multiple marketing campaigns together by following brand guidelines across all social channels and landing pages. Maintaining a strong brand identity helps customers avoid a disconnect when they jump from Facebook to your website then over to Instagram. In return, this consistency builds trust in your brand resulting in more sales.
Need Help Customizing Your Social Media Campaign?
Our team at Woobox Support is available from 8 am to 5 pm PST, Monday through Friday at 1-360-450-5200 and support@woobox.com.