We're excited to announce the introduction of 14 new templates across all Woobox marketing campaign types, from contests to quizzes and everything in-between.
Read further in this blog to get insights into the functionality of each associated campaign type and tips for how to customize and re-purpose each template for your brand or business marketing strategy.
Looking for detailed information on how to customize your campaigns? Click here.
Form Template
The Form campaign is designed to help you add targeted customer data for your mailing list, get signups for your service, and request contact info or an estimate.
Note: Form campaigns do not utilize the winner picker button or bonus entries.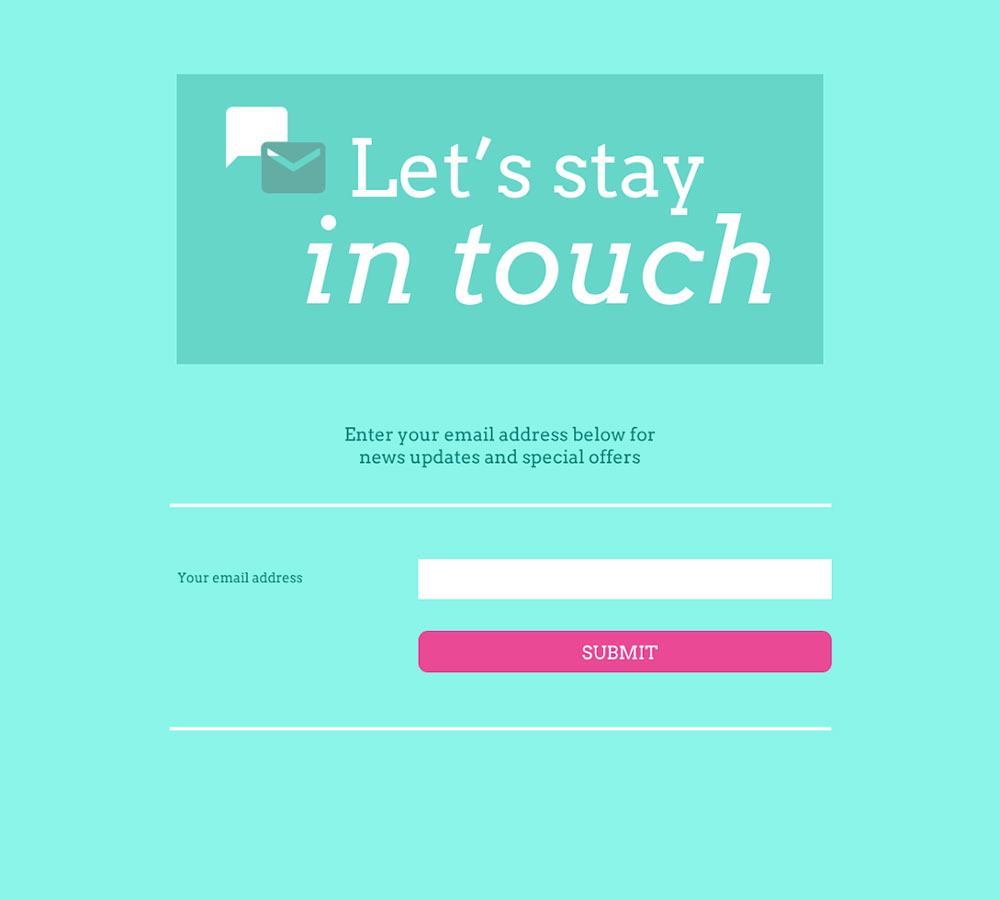 Customizing Your Form Template
Beyond adding your company's logo, you can edit the text element to read something like, "Sign-up for our newsletter" or "Request an estimate".
You can get additional data by editing the bottom form element to collect names and addresses, or ask qualifying questions with a drop-down menu or radio buttons.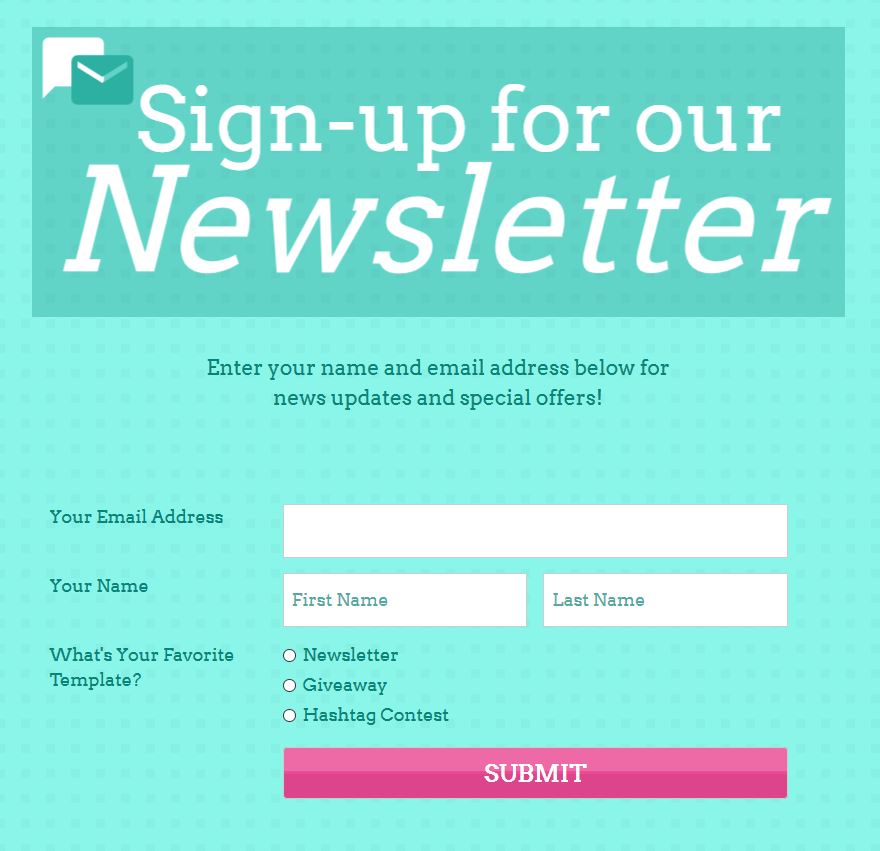 Coupon & Voucher Template
The Coupon campaign can be used to distribute custom or randomly generated codes. Use it to offer a discount, a free product, or a Buy-One-Get-One (BOGO) deal — making the second item free or discounted, based on your target ROI.
Customizing the Text Element
Edit the template's text element to read something like, "Buy one get one free" or "One free appetizer".

Customizing Using the Styles Tab
Using the Woobox builder's Customize section in the left-side menu, find the Styles tab to enable the QR Code for marking vouchers as "redeemed". This applies for any Coupon or Voucher campaign in Woobox.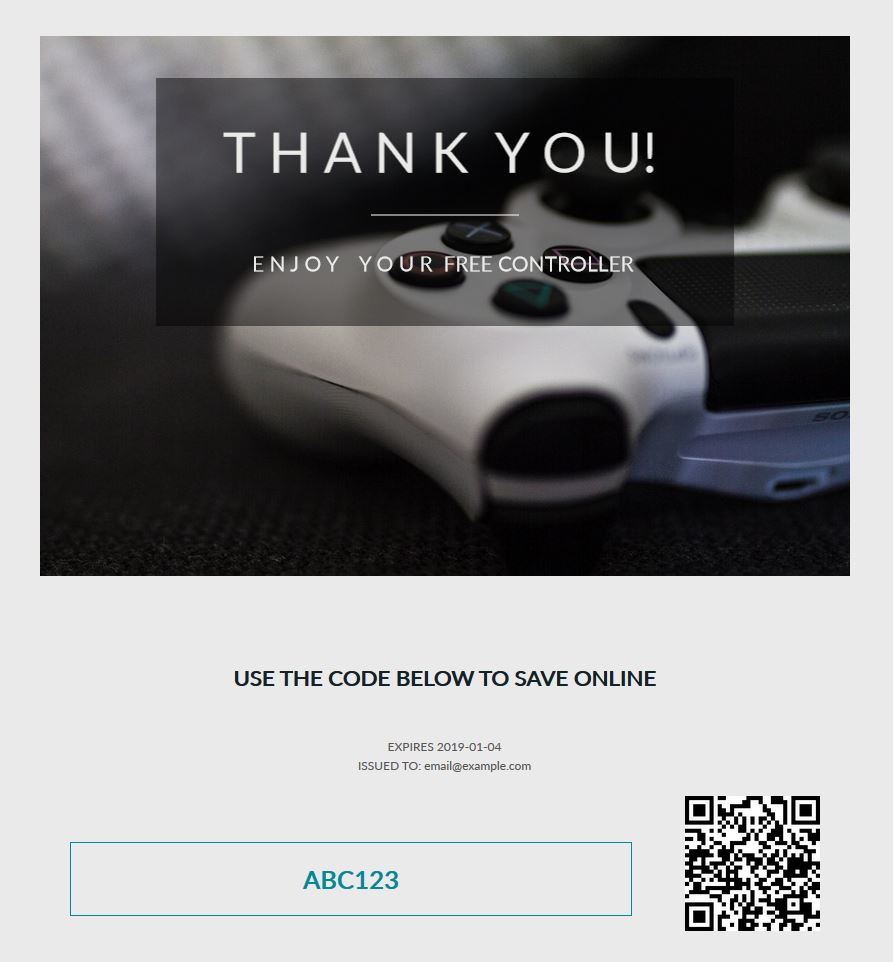 Download Template
You can use the Download campaign template to distribute an e-book, podcast, a song or album, or almost any type of file you'd like to make available to your audience, (with the exception of .exe files.)
Customizing Form Fields
Add a First and Last Name to the template's form field, so you can personalize your remarketing efforts.
Customizing Text Element
Add an image related your business or product to complement the text. Next, edit your template's text to describe what the entrant will be receiving.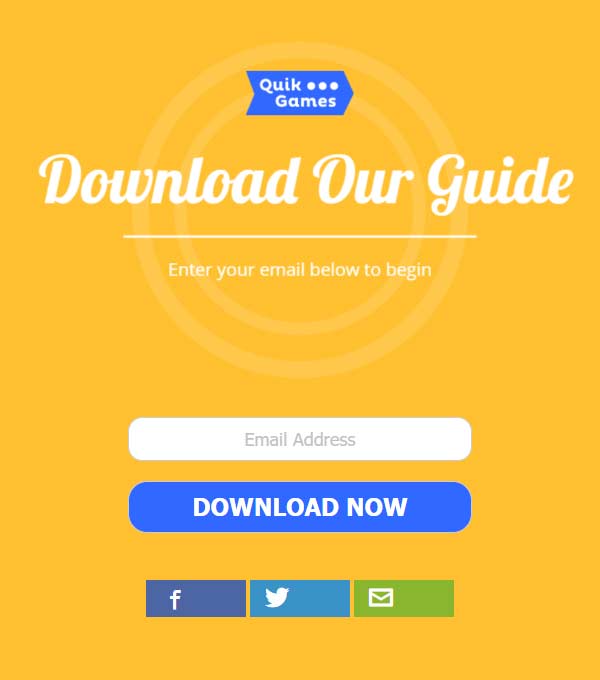 Basic Page (Landing Page) Template
The Basic Page is often used for displaying content such as images, videos, or contact information. You can even add image or text links to products or pages on your website.
Pros & Cons
The Basic page template has no Form element, so it cannot be used to collect data or as a contest or giveaway. However, you can showcase products or events with images and easily create links from those images to the appropriate product listing or webpage.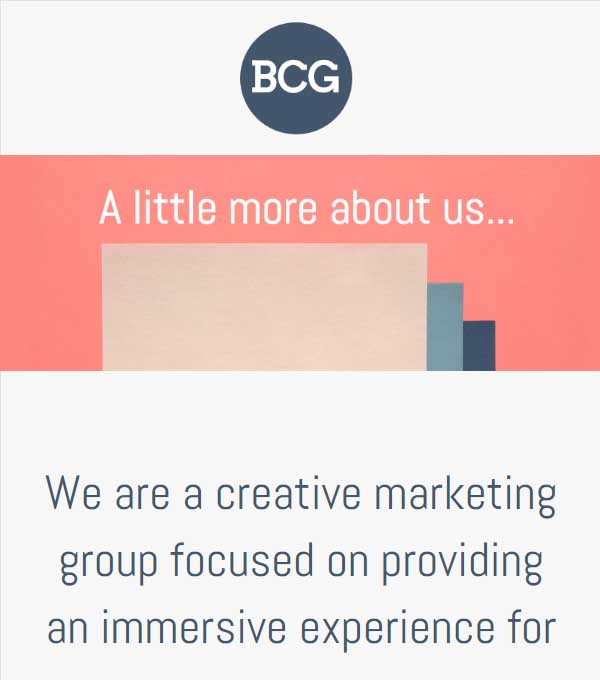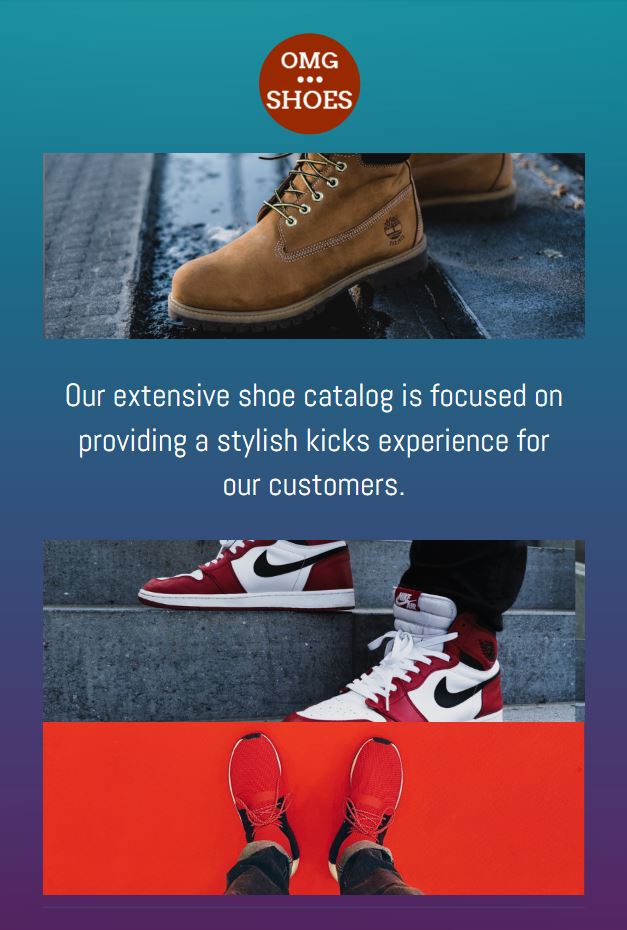 Video Contest Template
Video Contests are a lot of fun and can be used for many different ideas. You can ask fans to submit all kinds of videos, like clips of them using your product, telling a story, or sporting your new clothing line.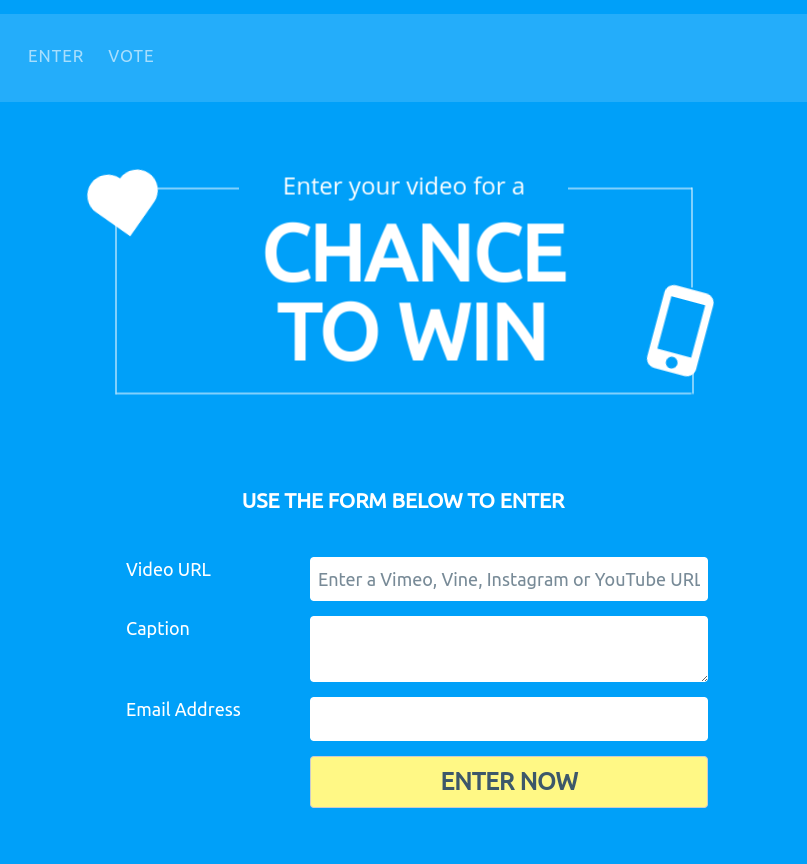 Picking a Video Contest Winner
Furthermore, you can easily pick a winner randomly using the Winner Picker button in the Woobox dashboard, or enable voting and let the public decide who wins.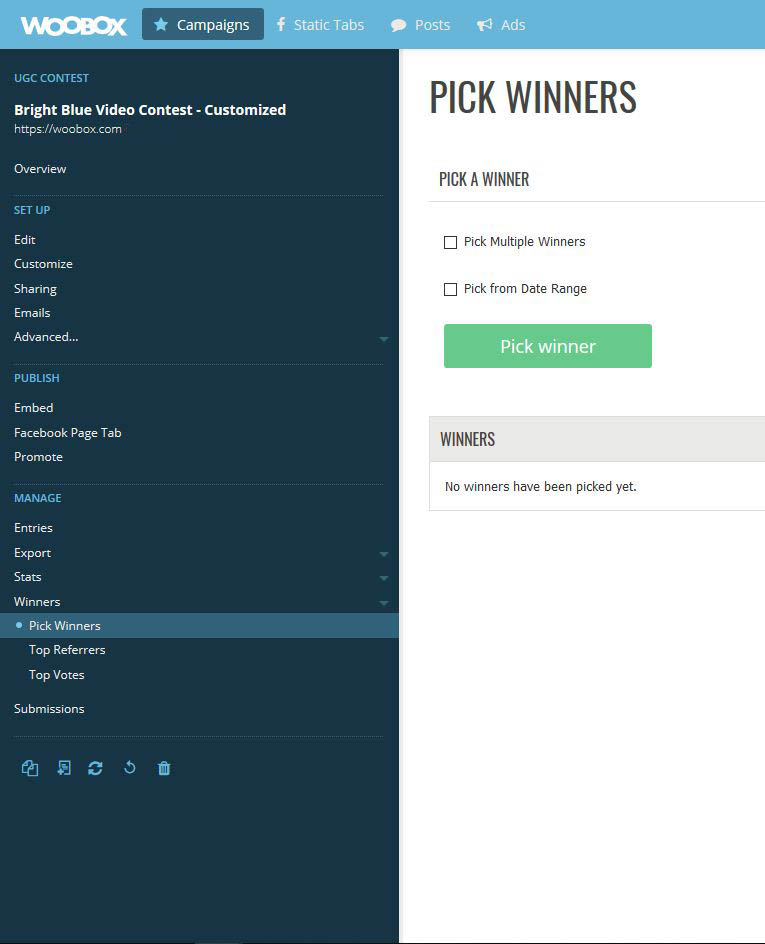 You can also use just the gallery feature in a Video Contest campaign template. The gallery can then display your own videos or uploads using a particular hashtag. To take it a step further, enable voting in the Edit section, adding engagement and getting your fans to share the campaign!
Giveaway & Sweepstakes Template
The classic and direct-entry style Sweepstakes template allows you to collect data with a form on the Entry page, and randomly select winners with the winner-picker button in the Woobox dashboard.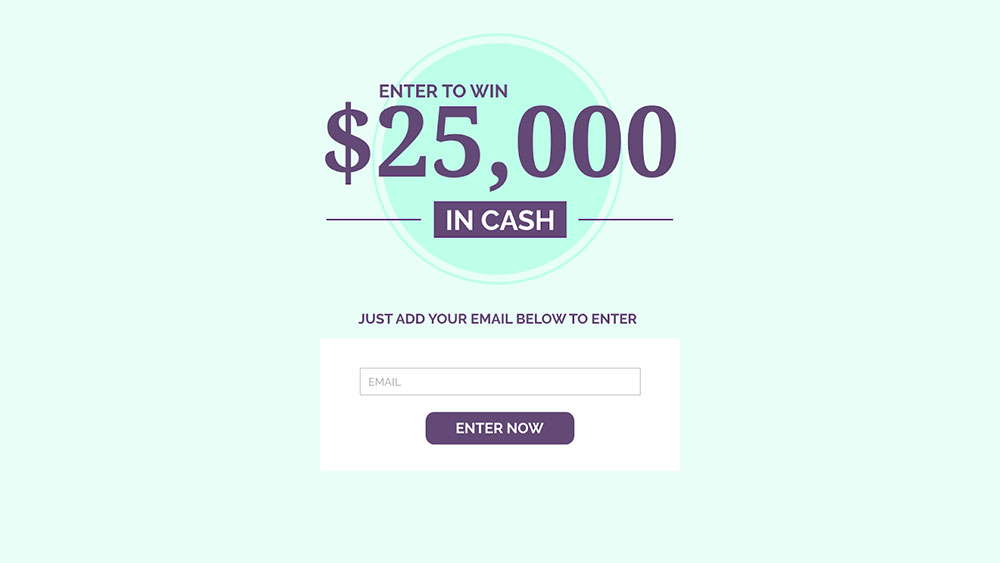 Adding Bonus Entries to Your Sweepstakes or Giveaway
Enable Bonus Entries for Referrals in the Edit section to get entrants sharing and give them a better chance of being drawn.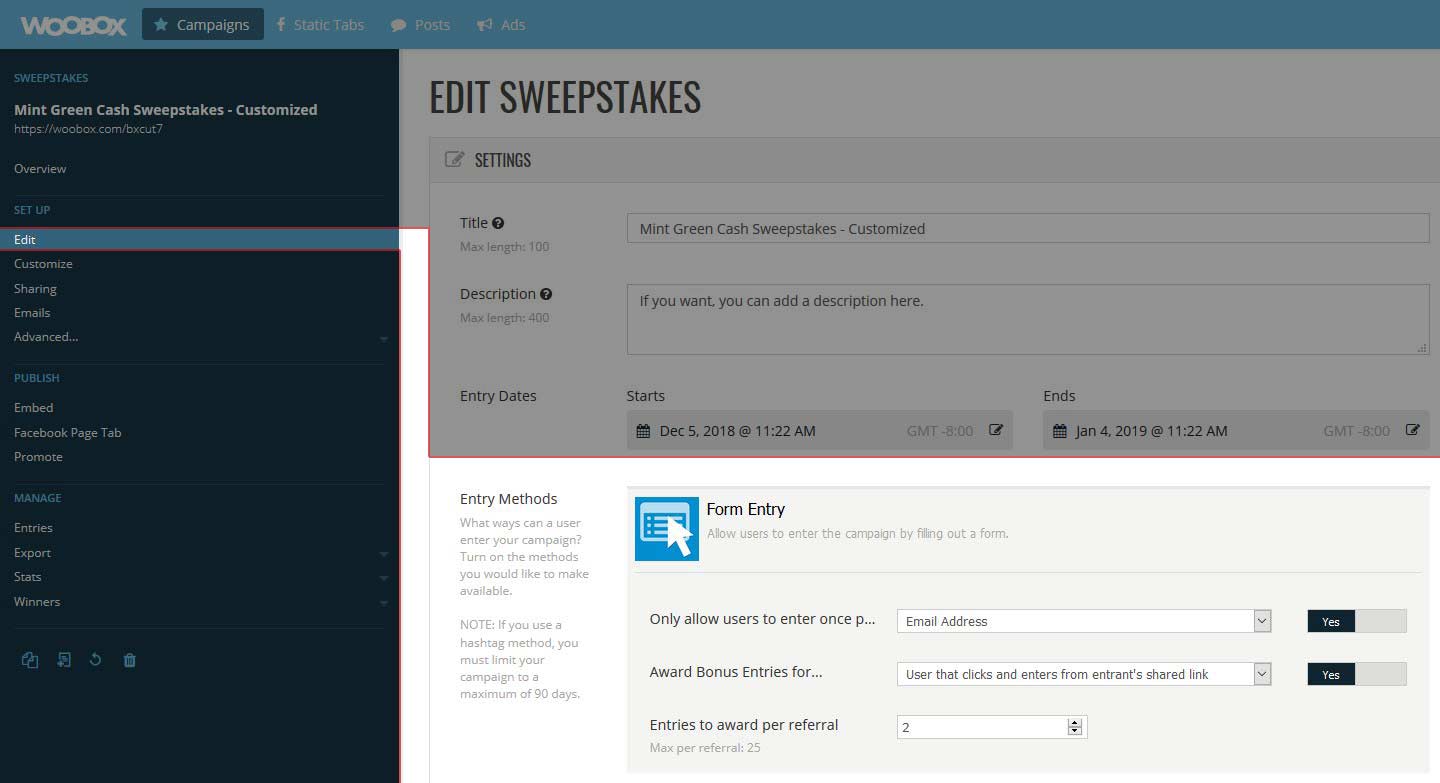 Customizing Text Element, Color, & Adding an Image
Edit the text element to describe the prize (or prizes) up for grabs. In our example below, we've altered the text to describe a high-value prize: an Xbox One X. You can also use hex color codes to match brand colors (in our case, the classic Xbox green) and upload custom images. If you want to get extra creative, you can even add a video element to show off the available prizes!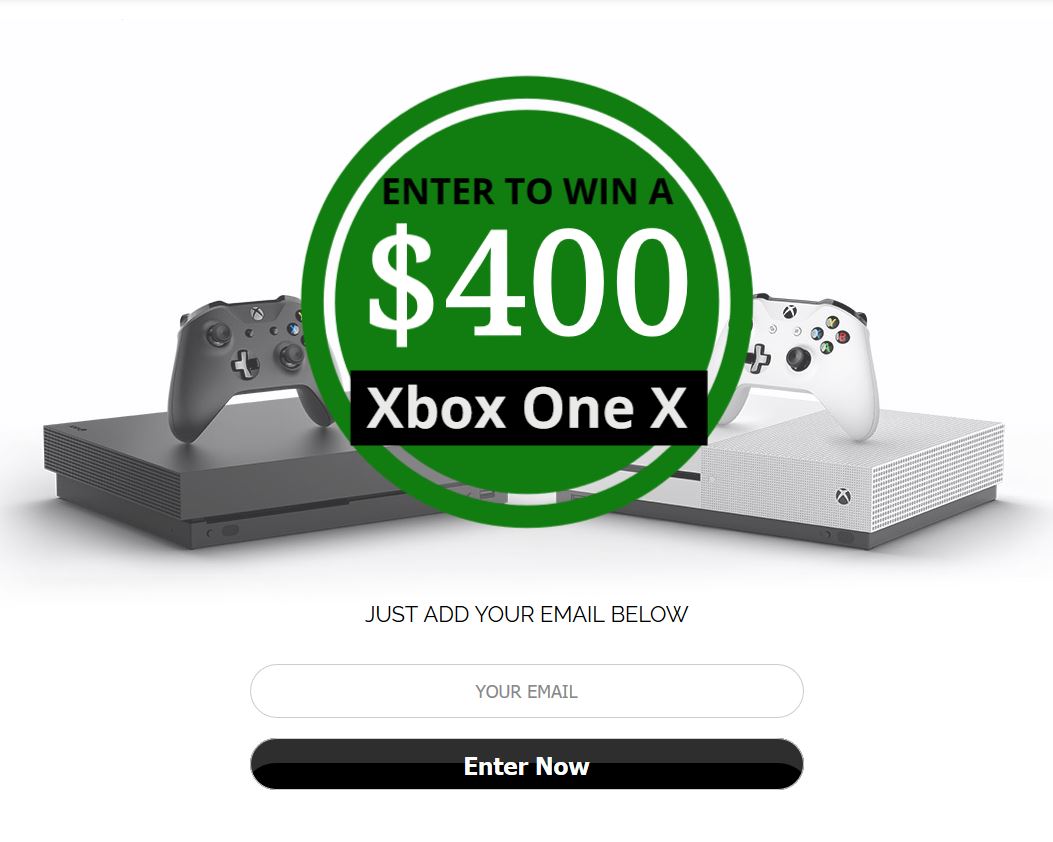 Personality Quiz Template
An entry into a Personality Quiz can be submitted with or without a form. So, you can host a fun and engaging "Which ______ are you?" or "What is your ______ personality?" quiz. Alternatively, you can publish a product-recommendation quiz by asking qualifying questions, then present a result showcasing the best product based on your quiz entrant's answers.
You can add as many question-and-answer quiz choices as you'd like. You can even use images and GIFs in the answer choices.
Additionally, you use the online photo library in the Customize section to add a background that matches your quiz theme.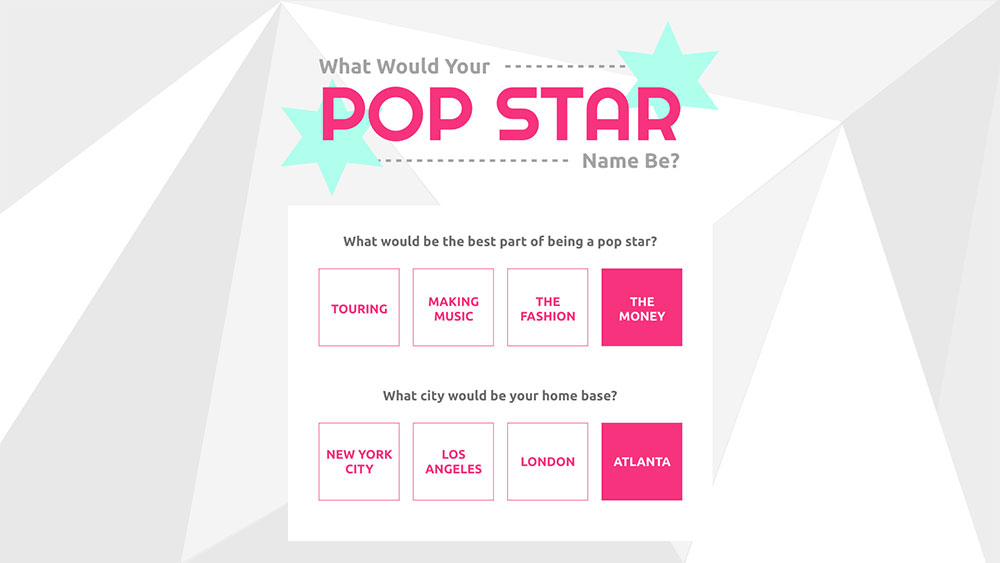 Trivia Quiz Template
The Trivia Quiz is a great way to test fan knowledge on your products, or employee safety procedure know-how. You could even find out who the ultimate fan is with a celebrity-facts quiz, or do the same with a know-it-all trivia quiz.
To mix things up, you can present multiple-choice or true/false answers. This approach is great for educational quizzes. If you'd like to get a little tricky, you can even make more than one answer choice "correct".
Customize the quiz results with HTML to add a link to your website or embed a video. Read our help article on How to Create a Quiz for further details on making your perfect engagement magnet.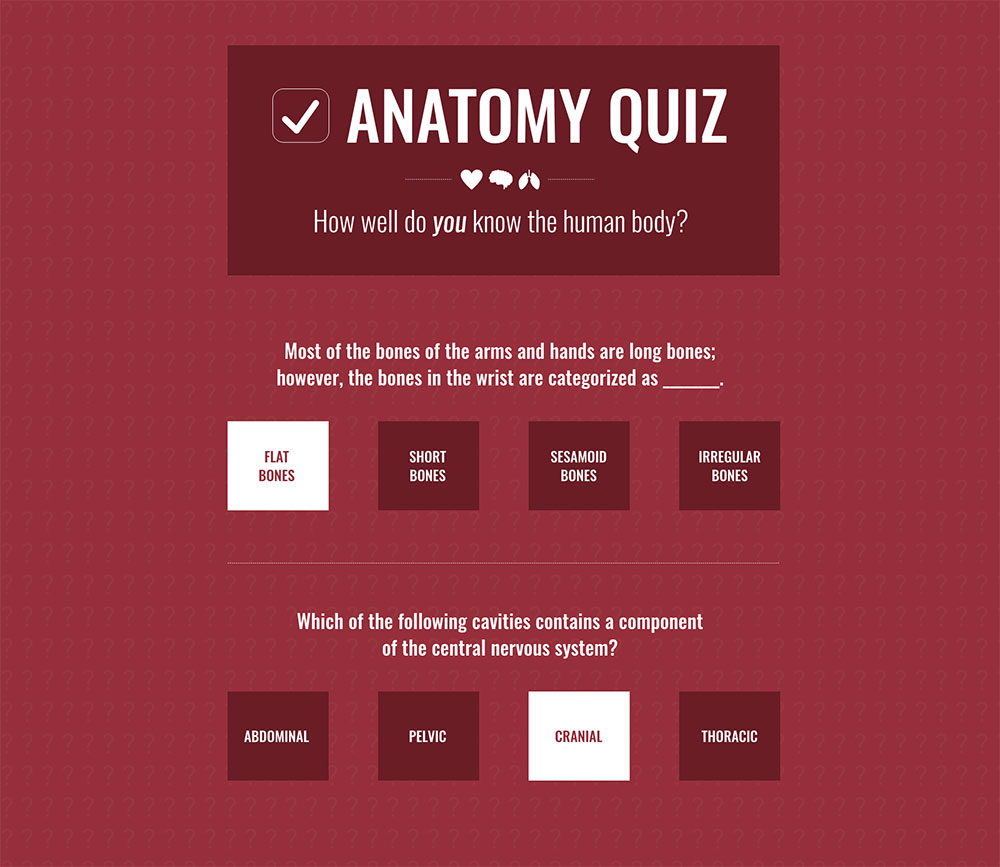 Poll Templates
Polls are a great way to serve a quick, one-question survey. They're also great for involving fans to help choose a charity for donations, or for choosing a new brand/logo design direction.
Poll Choices
Add as many poll choices as you'd like. Poll choices can be text, image, video, or HTML. Add a Form element to the Entry page to collect data from users before they submit their entry.
Pet Person Poll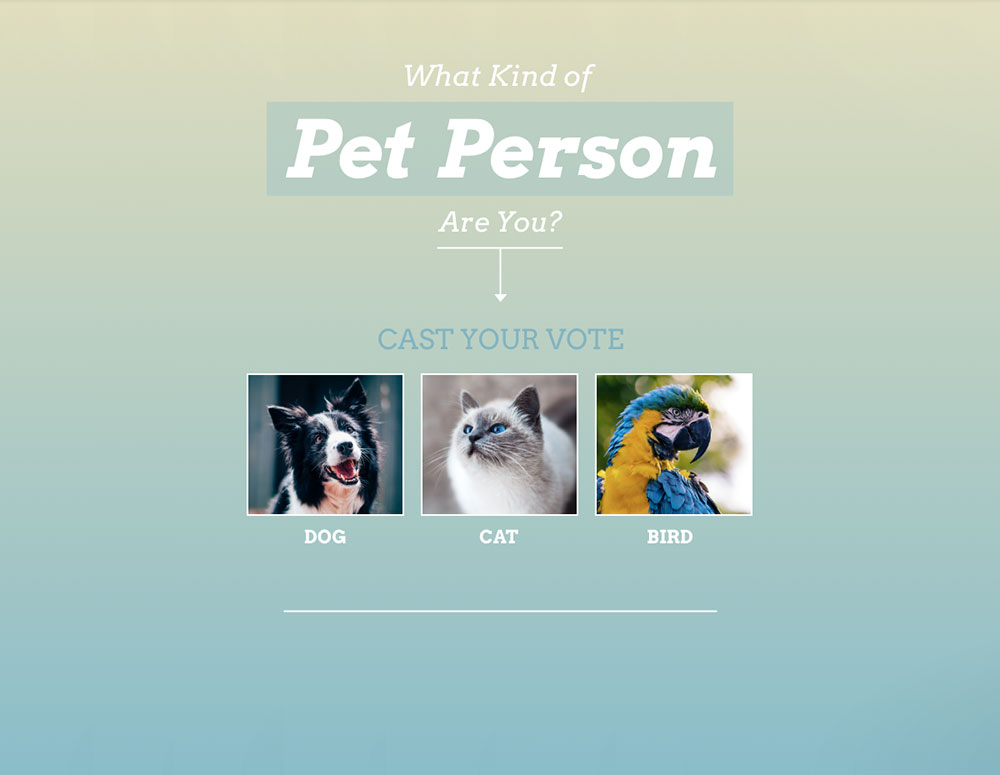 Pin to Win Templates
Pin to Win campaigns are great for Pinterest users because they get to add pins to their boards while earning a chance to win!
Ask entrants to pin one of your products for a chance to win it. (Using your company's products has the extra advantage of exposure to a wider audience).
Customization
Add as many pins as you'd like to the entry page and customize the form to collect email addresses and other data. Change the background image to match your company's branding or really make the pins pop!
For more details on Pin to Win setup, check out our detailed help guide.
Photo Contest Template
Photo Contests are undoubtedly one of the most popular types of audience engagement. Fans and customers love seeing content submitted by other real people (and it's a great way to win over new fans and customers.)
Customization
Ask fans to post photos of your products in action, or pics of their favorite summer (or other seasonal) memory.
Enable text entries in the Edit section and run a "caption this" or an essay contest.
Really personalize the campaign by replacing the template image with an example of the type of photo entrants should upload, or even last year's winning submission.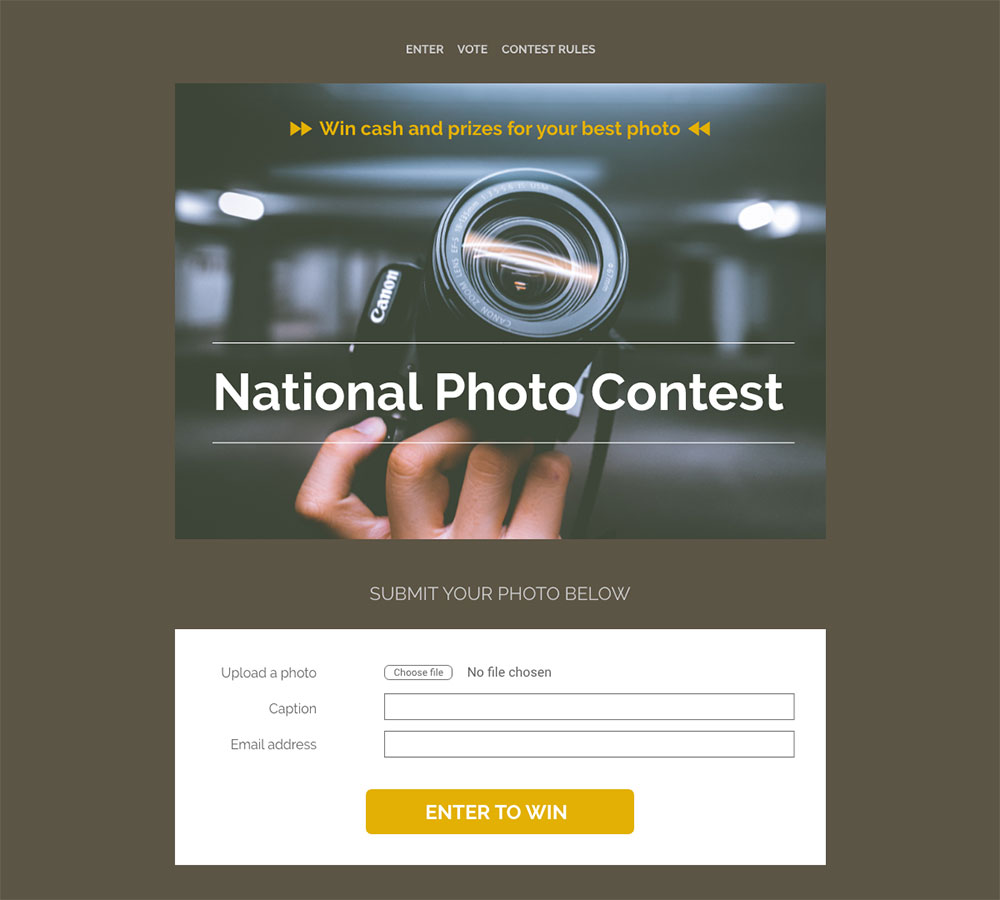 Mixed Content Template
The Mixed Content template enables Photo, Video, and Text entries so you can accept any form of submission.
Hashtag Contest Template
The Hashtag Contest template enables hashtag entry from Twitter, Instagram, and Facebook. Just enter the required hashtag (or hashtags) in the fields on the Edit page and instruct your audience to start posting their hashtag content.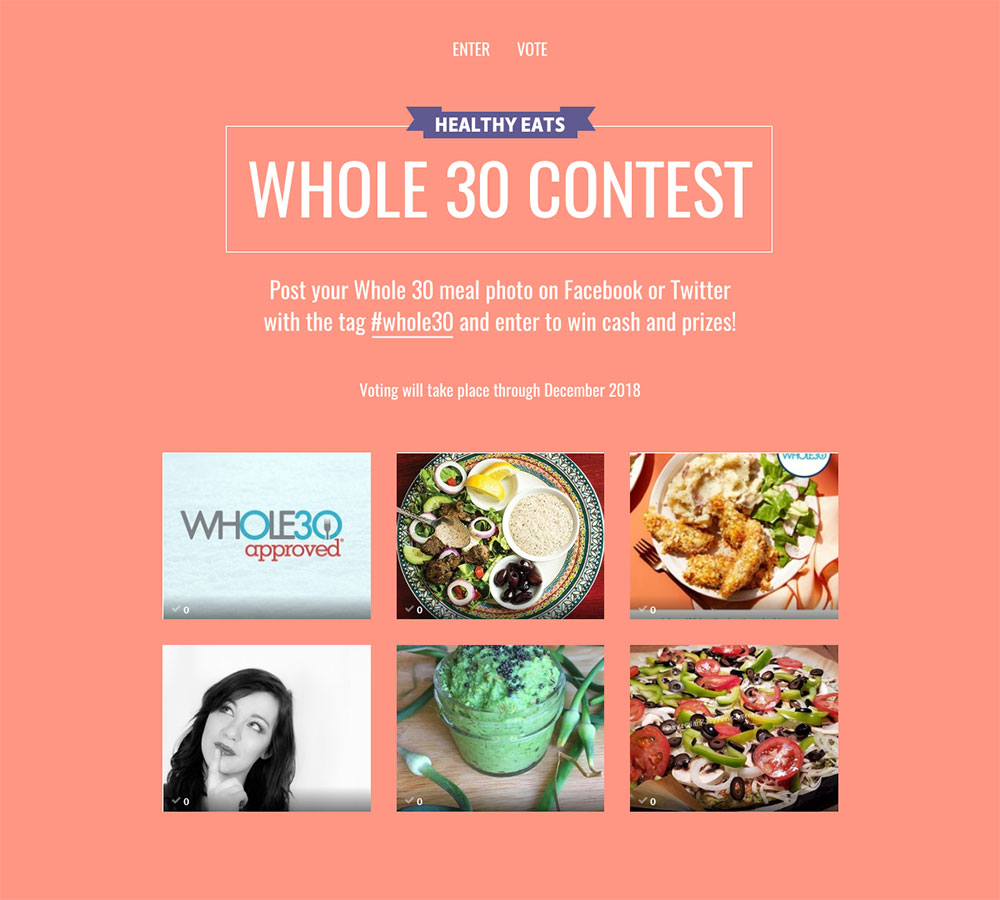 Instant Win Contest Template
Instant Win contests are exciting and full of immediate gratification. You can add as many different prizes as you'd like to give away, and set the odds of winning separately for each prize.
Customization
You can customize this template by switching to on-brand background colors and add an image of all the available prizes, or a GIF of an excited winner celebrating!
Add fields to the form to collect names and even birthdays to add to your re-marketing list. You can even customize the button colors and styles in the Styles tab.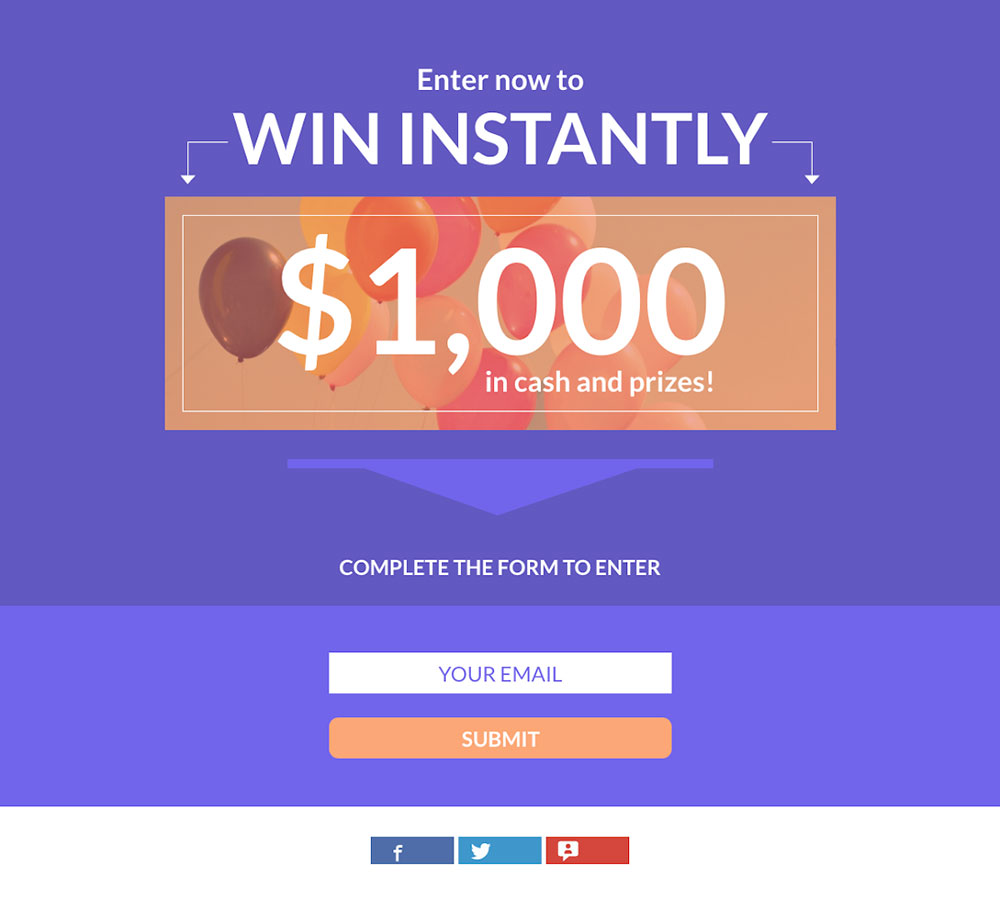 Wrap-up
Login and create Woobox campaigns using these new templates for free! You only need to pay to launch and manage a campaign.
Keep your eye out for new templates being added every month. We'd love to see how you have customized our new templates! If you'd like to share, or need a hand in customizing your campaign, don't hesitate to contact us!