Have you ever googled the phrase "Grow Your Instagram"?
You'll get bombarded by software solutions, articles, videos, and so-called "experts". They probably all have ways to quickly grow an "engaged" following.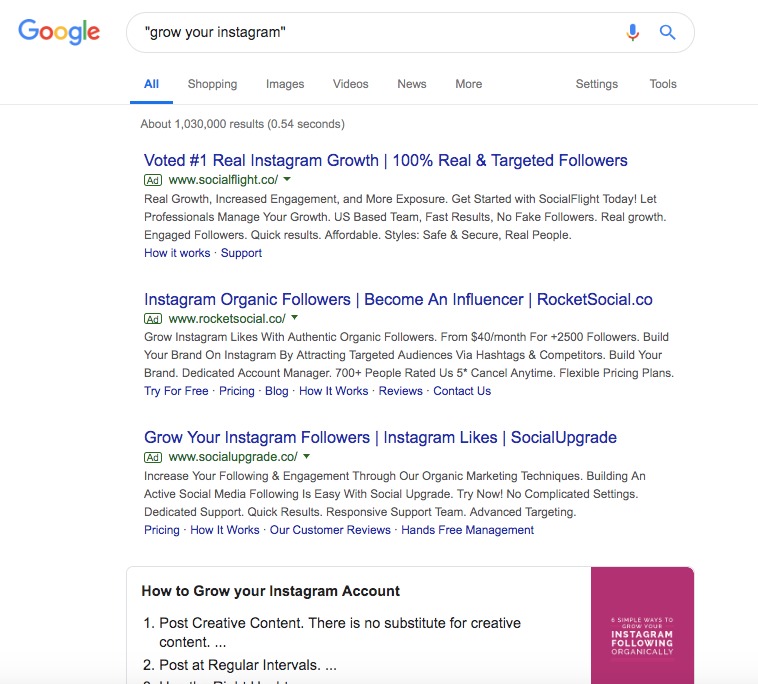 Whether launching your Instagram business profile or investing more in your current account, you'll likely hit a plateau. At this stage, it becomes difficult to distinguish between good and bad advice. This is especially true when many of the ineffective strategies get shuffled into "common practice".
This article will uncover 5 of the most common Instagram growth strategies shared on the web. Some don't work, need more context, or flat out violate Instagram rules.
Going further, we'll share a replacement strategy to help grow your Instagram following and engagement.
Bad Instagram Advice #1:
"Buying followers or automating likes, comments, and follows/unfollows can kickstart your Instagram growth."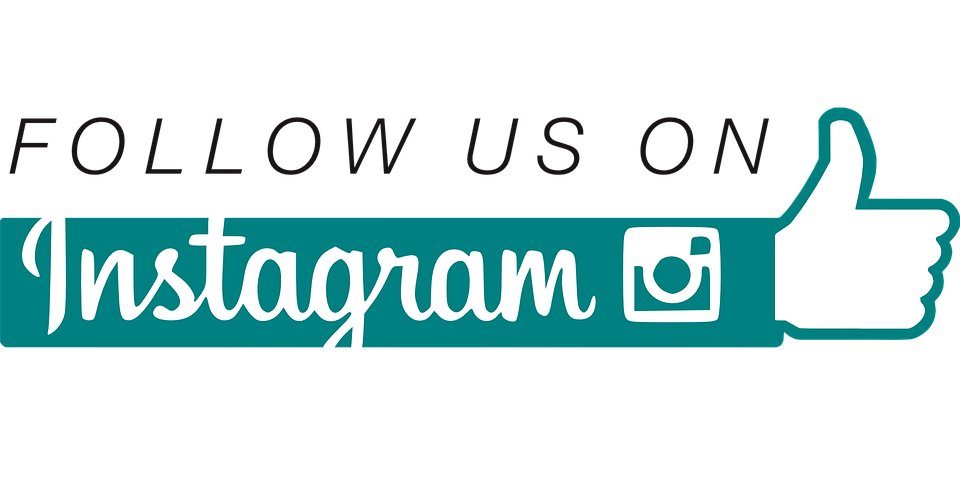 Today, most of us know buying followers will lead to having a bunch of bots on your account, with very little engagement. There remain many articles that recommend this method to "kickstart" your Instagram following.
There's a common argument that claims people will follow and trust Instagram accounts with a bigger overall following. And while there is some inherent truth to that, there are much stronger motivators for people to follow a brand or business account:
They are interested in your product/service
They are interested in a promotion
They are entertained by your account
They were offered an incentive
The second part of this bad strategy? The automatic follow/unfollowing of IG accounts that may have an interest in your product or services. This usually includes automatic likes and comments, too. While it is important to engage followers and comment on other accounts, the automation approach is just plain unethical.
Furthermore, followers are keen on this strategy. It may put you in the "spam" category in their minds.
The biggest risk? Huge artificial spikes in your Instagram activity. This puts your account at risk of a temporary or even permanent ban. We strongly discourage any behavior that breaks Instagram community guidelines or policies.
So what is the replacement strategy to boost your following and engagement that actually works?
Effective Strategy: Do an Instagram Giveaway
Research by Tailwind made an interesting marketing strategy discovery. Accounts using Instagram giveaways or contests will grow their followers on average 70% faster than accounts that don't.
We've covered in detail how to create a winning Instagram contest in our recent blog.
For a quick recap, here are the basic components and some inspiration:
Setup + managing and picking your winner is easier to streamline using marketing software like Woobox.

Find a brand doing it well, then mimic & adapt. We're fans of Fashion Nova. Their ability to continuously grow engaged followers through giveaways is impressive.

Build out a post with an eye-catching image.

Make sure your post includes the contest or giveaway details.

Share your contest! Use Instagram stories, highlights, and story feed. Share on other social media to pull your already-engaged users to your Instagram.
Bad Instagram Advice #2:
"Only choose one Instagram theme, and stick to it."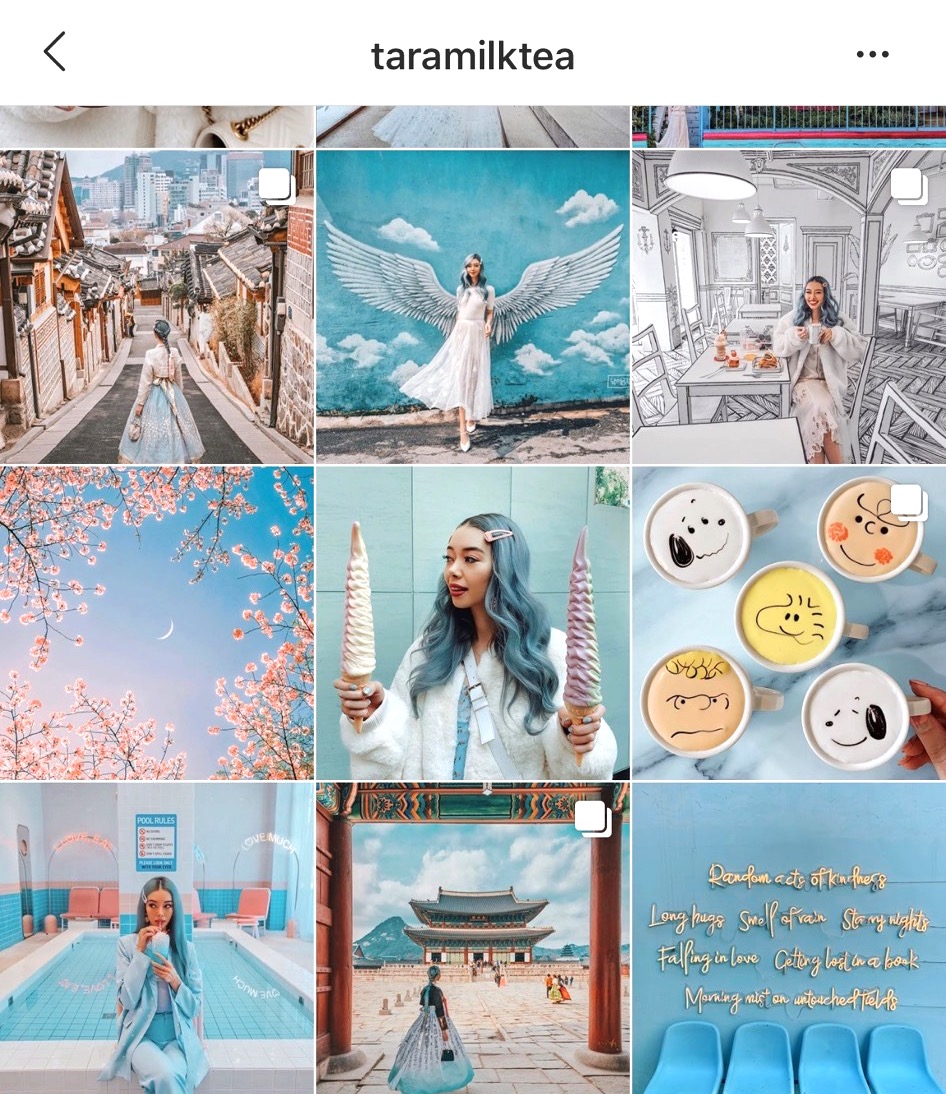 This isn't necessarily a bad strategy, it just needs a slight amendment. "Choose an Instagram theme and stick to it for a while, until it no longer serves your brand or you want to change things up for your followers."
We endorse having an Instagram theme, it's professional and more attractive for new followers hopping on your page. However, if you're never innovating or changing your theme, followers may get bored and end up leaving you down the road.
When it comes to your Instagram posts, repetition and predictability are engagement killers. So switch it up every once in a while. Let your fans know you are committed to keeping them interested.
Effective Strategy: Post Consistent Instagram Stories
You may be thinking, "but Instagram stories have no effect on the algorithm so why should I post there?"
Instagram Stories was found to have twice as many daily users as Snapchat's service mid 2018. It has only been growing since then, passing the 500 million daily user mark.
Our short answer to why it's well worth posting consistently on Stories? Your brand will continue to pop up in the front of your fans feed, which is great for engagement.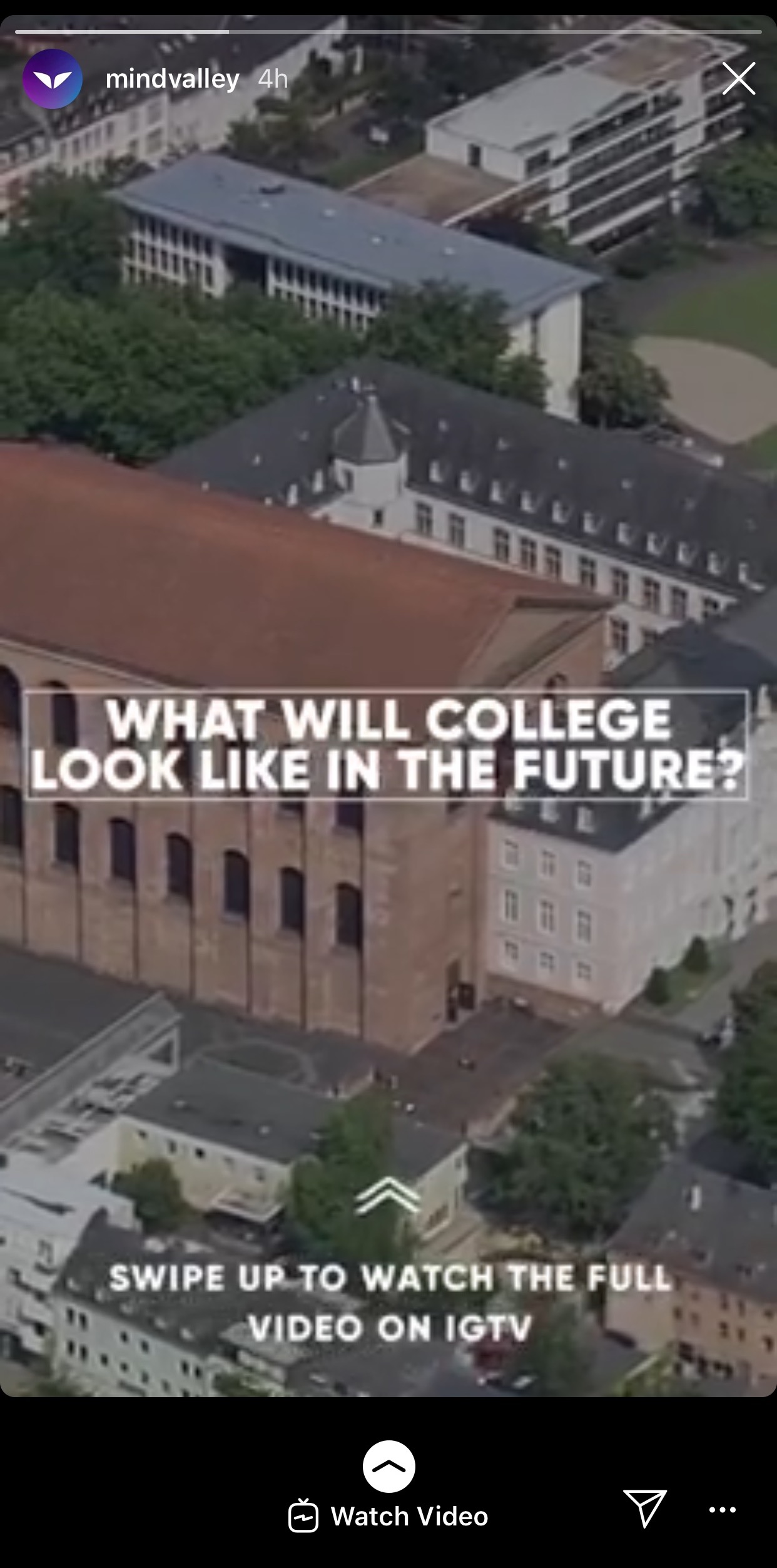 MindValley re-shares their content in their stories daily, which gives them double exposure in their fans feeds.
Bad Instagram Advice #3: "Use hashtags"
You are probably sitting there thinking, okay, now this is going too far. Of course you should use hashtags, it's integral to Instagram's search function! However, not all hashtags are created equal.
Again, we need to amend this one to warn users that using select themed hashtags could actually get you into trouble on the platform.
It's important to note there is controversy around this and not everyone agrees it's real. Your account could face what is called a "shadowban" where your posts will not show up under the hashtags you are using. There are several sites with lists of banned hashtags. Bans can range from a 1-day, to longer-term. The easiest way to find avoid using a banned hashtag is to do a quick search of it on the explore page.
For example, let's say you want to use #magic.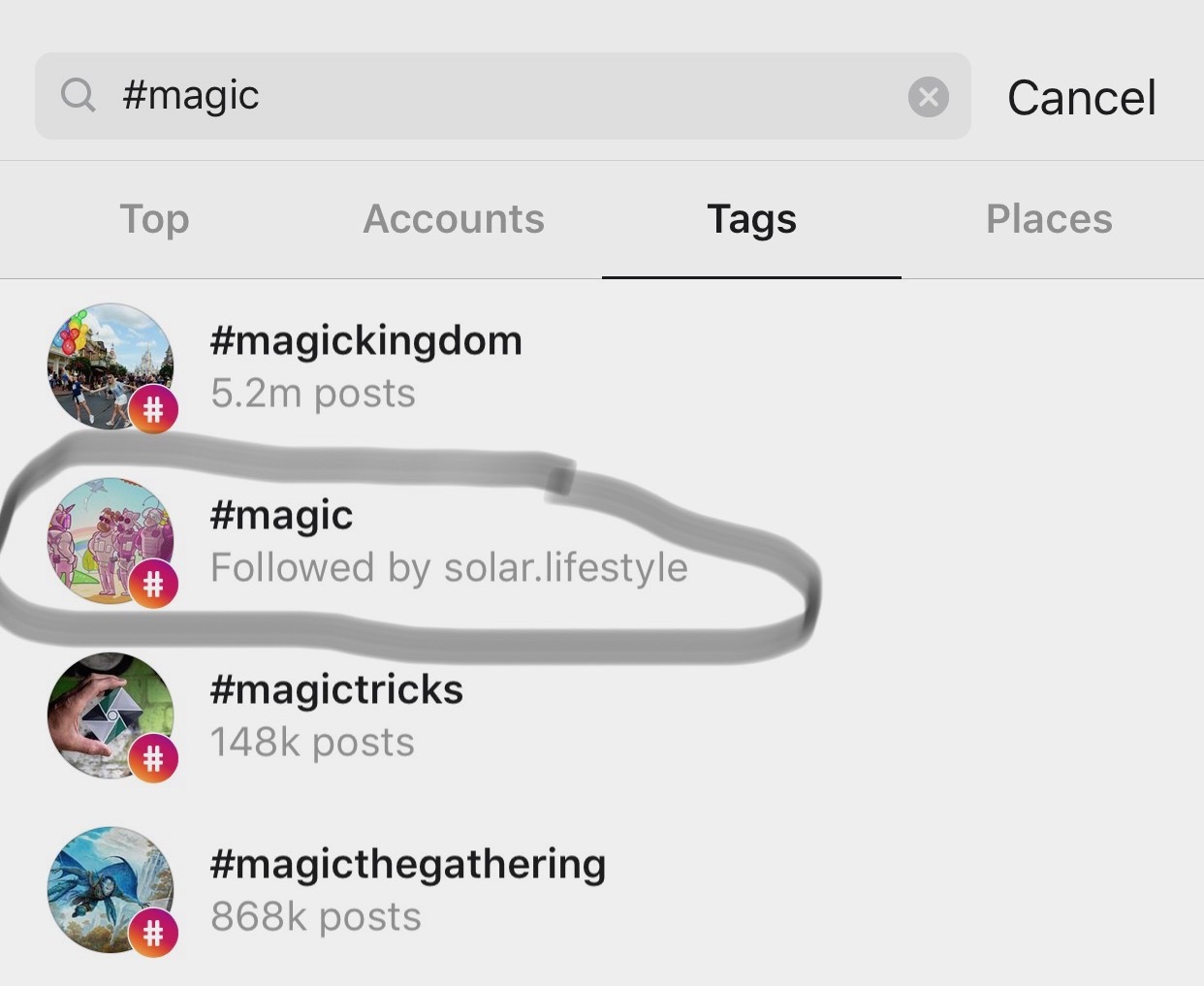 A quick search below shows the hashtag is not banned and running, so it's okay to use.
Effective Strategy: Choose your Hashtags with intent, and not just what is popular.
We have a recent blog on the best ways to strategically use hashtags to gain visibility, versus getting spammed by overusing popular tags. Check it out here!
Bad Instagram Advice #4: "It's all about the photo"
You should always create your Instagram content around the platform's prime motivator: visuals. Again, investing in high-quality photos and varied content is a must. This includes both horizontal and vertical videos. If you want to grow your Instagram in 2019, keep this in mind.
But this isn't all that matters. Again, we are missing a very critical component of this advice to make it complete.
Effective Strategy: Use captions to encourage action, tell a story, and show off your brand personality.
Your captions matter too. Let's look at an example.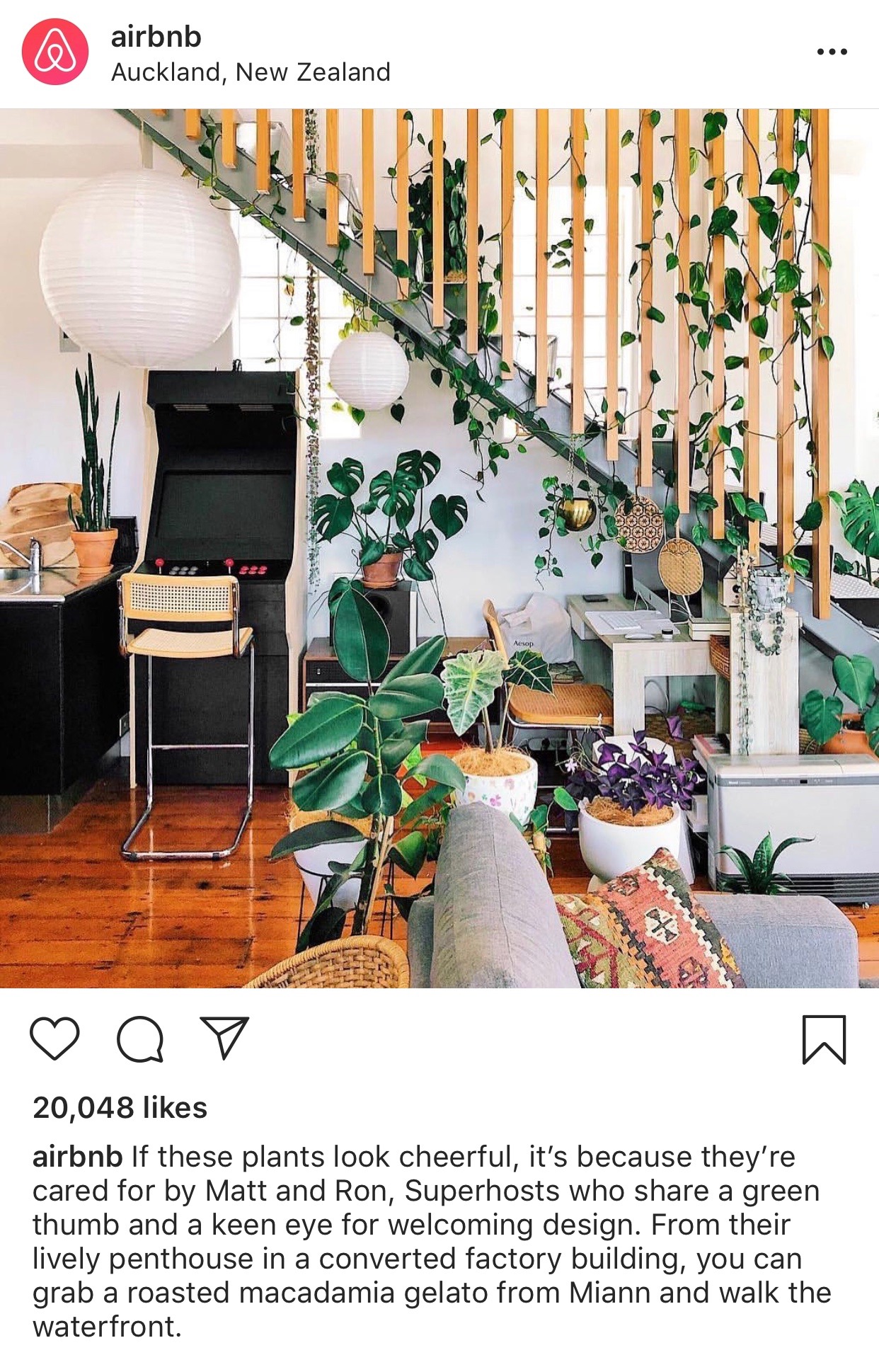 It's true, Airbnb has stunning visuals that make us all want to go on vacation. It's also the stories they tell in their captions that truly make a connection with their audience. Stories go a long way.
You can also use captions to strategically to grow engagement through likes and comments. Encouraging direct interaction is fair game on Instagram. Captions like, "double tap if you agree" or "click the link in the bio to grab your discount" will help you win the Instagram algorithm. They can also help you convert more followers into paying customers.
Bad Instagram Advice #5: "Publish More Videos"
By now in this article, you know the drill that not all advice is wrong, it's missing some context to make sure it's used effectively.
If you are an active Instagram user, you've noticed that IGTV previews are now being shown in users' main feeds. This signals Instagram wants creators on the platform posting more video, and brands should heed this clue. So let's revise this advice to reflect what they really mean.
Effective Strategy: Publish more vertical video content.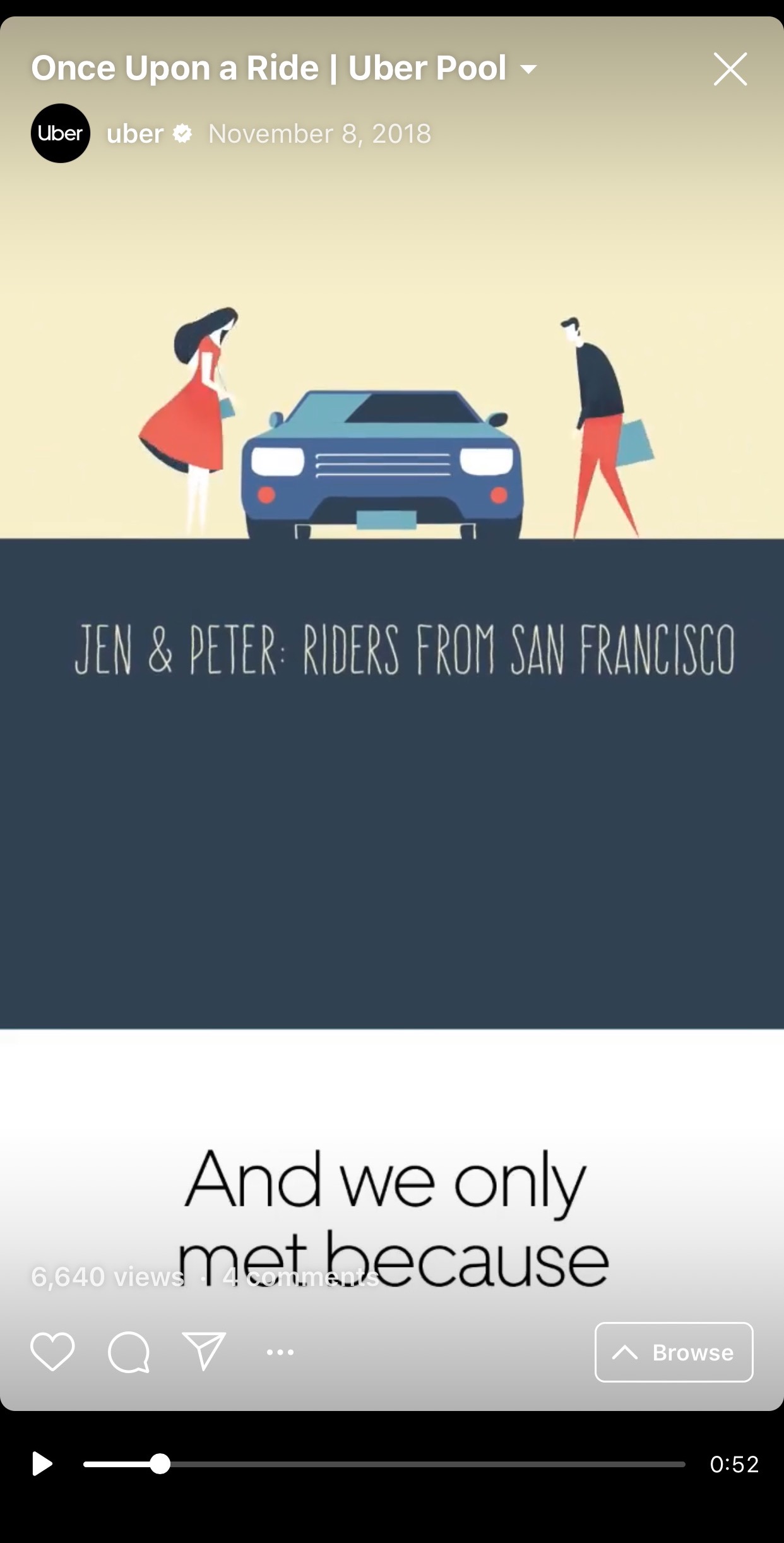 The second big message behind the IGTV push is that Instagram wants you to create vertical video content. It's more mobile friendly for on-the-go users, who don't want to have to turn their phones to watch your video.
Learn more about creating effective vertical video content in our Instagram 2019 trends blog.
Recap: 5 commonly suggested ways to grow your Instagram in 2019 that need to be replaced.
1: Buying followers or automating likes, comments, and follows/unfollows can kickstart your Instagram growth. This can cause a nosedive for your engagement. Instead, if your account is still small and you need to grow your following quickly, run an Instagram contest instead (and streamline the process using Woobox).
2. Only choose one Instagram theme and stick to it. Your fans could get bored if you never reinvent you posts. A better rule when it comes to consistency in 2019 is to consistently post on your IG stories.
3. Use hashtags. Not all hashtags are created equal and some can even get you the infamous shadowban. Make sure you choose your hashtags with intent, and not just what is popular. Oh, and make sure your hashtag isn't on the ban list.
4. It's all about the photos. Yes, Instagram is a visual platform, but in 2019 the captions are just as important. Remember to encourage action, tell a story, and show off your brand personality there.
5. Publish more videos. What they really meant to say was to publish more vertical video content in 2019, and post more to IGTV and Stories.