If your 2019 marketing strategy does not yet include Instagram, this is the year to create new business opportunities. With the platform officially reaching 1 billion users in 2018, you would be missing out on reaching over 13% of all people on earth.
Already have an Instagram marketing strategy in place? Leading into 2019, a lot of features have been changing and shifting on the platform. If you want to continue growing your reach and influence beyond 2018, you'll need to research, reinvent and revamp.
Before the year started, we shared 5 Instagram marketing trends predicted to explode in the New Year, from vertical videos and IGTV, to IG Shopping and more. There's even a new improvement to the application, making Instagram easier to use for the 285 million people in the world who have visual impairments — we'll cover this in our guide below.
It's one thing to know the trends and changes, but it's another to understand how to implement them to benefit your brand influence and reach on the platform. That's why we've created this guide to teach you how to incorporate all of these trends with relevant content and campaigns to create your 2019 Instagram marketing strategy.
Before we dive in, here are Woobox features mentioned in the guide below:
What Does Your Instagram Marketing Strategy Need to Accomplish?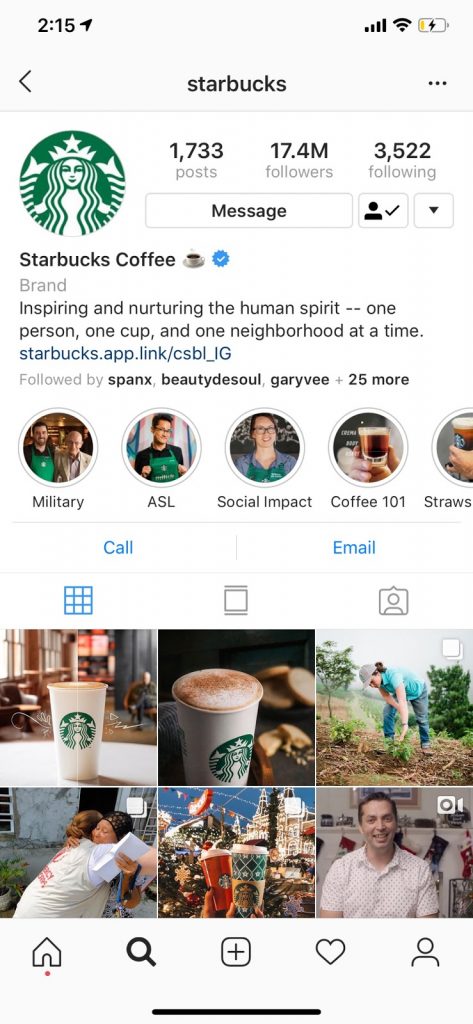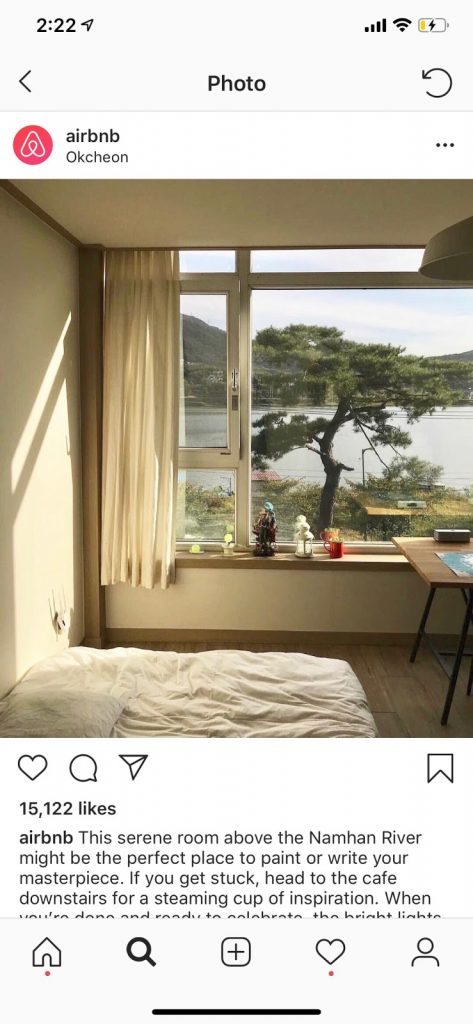 Whether your goal is to grow your audience to 17 million followers like Starbucks or tell your story in a more visual and imaginative kind of way like Airbnb, you need to get clear on what it is you want to accomplish with your Instagram marketing strategy from the start.
Like other guides, we could just simply create a generic list of common objectives to include in your strategy, but that wouldn't help you much. So instead, we've created a pro-tip list of ways to pick the best goals and metrics for your specific business, and a short list of goals you'll want to have based off of trends and predictions for 2019. Let's dive in.
Choosing the Best Goals for Your Instagram Marketing Strategy
Here's a strategy list of tips, questions, and framing to help you narrow down your goals.
1. What is a goal that you haven't been able to accomplish yet on other social media platforms? Whether it's visual storytelling or building a highly-engaged community, this question gets you thinking about which marketing goals need a different approach. A goal like increasing engagement, for example, might have more success on Instagram due to its engagement rate of 4.21% (which is 10 times higher than Facebook, 54 times higher than Pinterest, and 84 times higher than Twitter).
2. Look at your overall company-wide goals for the next 1, 5, and 10 year time periods. No matter what platform you are strategizing for, your objectives should always align with your company's top strategic goals.
3. Research brands in your industry and see what they are doing on Instagram. This sounds straightforward, but there is something to be said for not reinventing the wheel, and learning where others have already found success.
4. Spend time getting to know Instagram's strengths and pick a goal that correlates. Here are a few so you don't have to look them up.
Instagram …

holds the greatest advantage for images (and now vertical video)
sees higher engagement levels than other social platforms as we mentioned earlier
allows for a variety of different content forms
allows brands to advertise in a more organic way
offers an endless supply of influencers to support your marketing
has a focus around impulse buys
5. Think about goals that will thrive from new Instagram trends. For example, you could set a conversion goal for purchases made through Instagram with IG Shopping in full effect this year.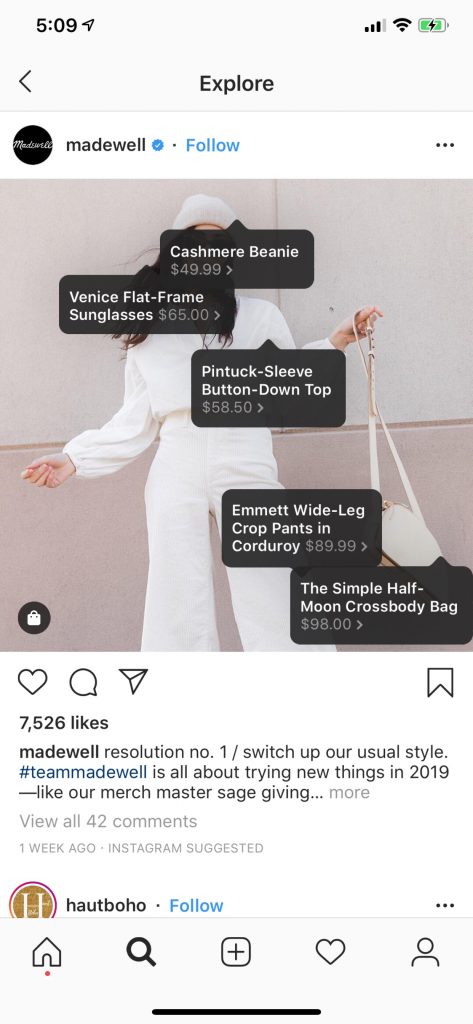 6. Remember to also set goals for your advertising campaigns. And if you don't have a budget for advertising this year, you are going to allocate one because Instagram trends (we cover them in our previous article) indicate more investment will be needed in advertising this year.
7. Make sure to be really specific on each goal and pick even more specific metrics to track them. Instead of "increase engagement" say, "We aim for an average engagement rate of 4% on our Instagram account".
Goals & Objectives Your 2019 Instagram Marketing Strategy Should Include
You will want to include as many of the following goals as you can this year.
1. Include the goal of telling better stories through photos and video.
2. Create content to utilize Instagram's shopping features.
3. Run a campaign that merges online and offline marketing (we will discuss more below).
4. Set a goal for consistency in branding throughout every piece of content you post.
5. Set a goal to run a contest or giveaway this year.
6. Set specific conversion goals, such as converting a number of your Instagram followers into website traffic or email subscribes.
7. Make a commitment to vertical video content in your strategy.
For example, Vogue creates memorable stories for the events their clothes are worn at (and as a bonus, they take advantage of the influence of star power).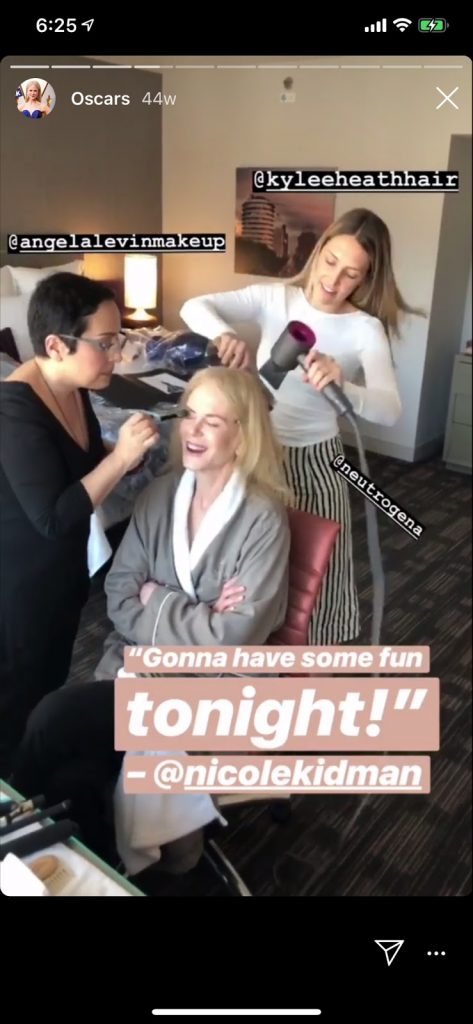 Reinvent Your IG Content
2019 is going to require fresh eyes and the willingness to try different content forms — even expanding it offline in a strategy we'll mention from our Instagram trends article. Follow these guidelines for your Instagram marketing content strategy.
Figure out a post schedule and stick to it
Prior to Instagram's algorithm change, a post would achieve half of its total engagement within 72 minutes. Post Instagram's algorithm overhaul posts are achieving longer lifespans, leaving content marketers with this question of posting more or less frequently.
Instead, uncover your own followers' Instagram habits by using the Insights feature of your Instagram Business account. This helps you identify when your followers are most active and allows you to schedule accordingly, ensuring your posts continue to appear at the top of their feeds.
The consensus comes down this: Consistency is more important than frequency.
We couldn't find any consistent research out there that posting more often correlates to higher levels of engagement. Major brands tend to post 1.5 times per day on average to their feed. Once a day, at least, is best practice, and ultimately it will depend on your goals and your Instagram marketing bandwidth to determine what the right posting amount is for your brand.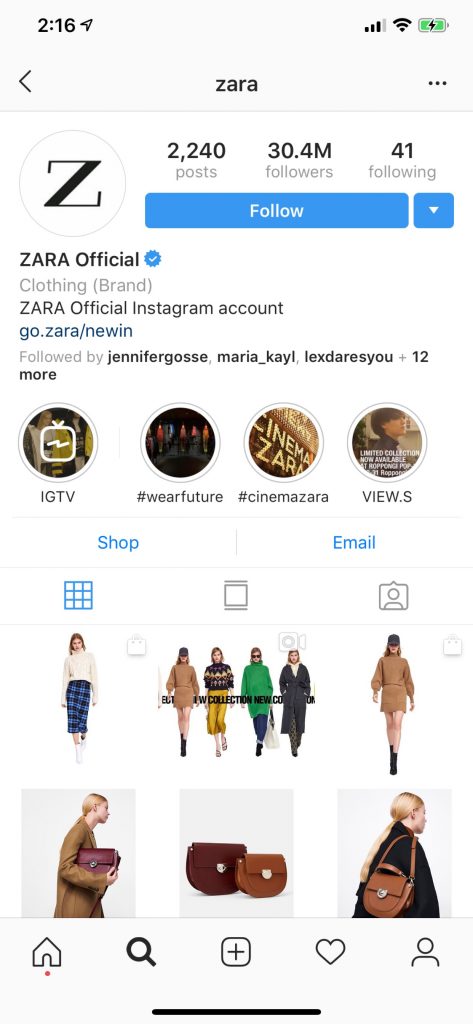 Zara, for example, consistently posts 3 spaced-out posts every day they post, but don't always post every day of the week. From what we can tell, their engagement doesn't suffer from not always posting. But they always consistently post 3 times every day they do choose to post.
Pro tips:
After looking at your goals and bandwidth to create content, make sure to look at your current follower base in Instagram Insights and track when your audience is most active. Try posting at those times, making sure to leave time between new posts.
Make a content calendar for your Instagram marketing strategy with time slots for your chosen number of posts per day/week. Include check-boxes for types of content you will post such as category type, format type, length, and campaigns to be sure to have an even mix in your strategy and keep track of what you are posting. Make sure to also decide on and include how many times you want to post in Instagram Stories and IGTV as well as your feed.
Choose your post categories
In our Instagram trends article, we covered how Instagram updated their in-app search by adding common categories that are organized by popular hashtags correlated to that category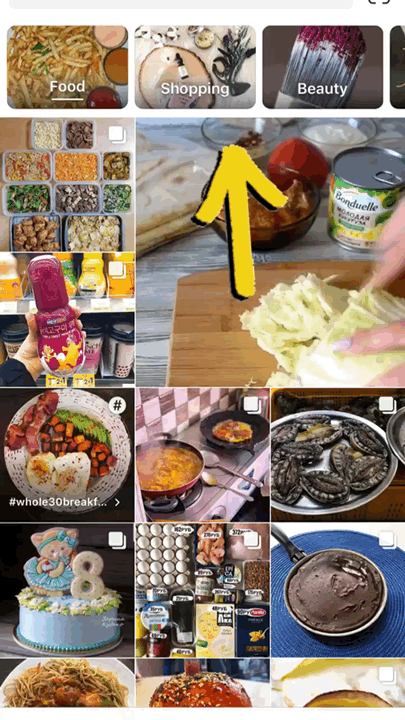 .
We recommend choosing 1 to 3 popular categories to focus your both your content and hashtag strategy on.
Examples of categories include sports, humor, style, decor, music, travel, food, fitness, and more. Think about your obvious category and also think about other categories your brand, products, services, or stories fit into.
Know Your IG Story
Your 2019 Instagram marketing strategy needs two things from a story perspective:
Coming up with creative, relevant, and engaging ways to share your brand story, customer experiences, company culture, core values, and more.
Collecting and sharing the best user-generated content.
By now it's no secret that the human brain loves story, and it's by far the most effective way to communicate a message. When brainstorming your brand stories, think about what matters to your audience, and also think about the components of highly shareable content. This Forbes articles does a brilliant job and breaking down what the most shareable content has in common across the interwebs.
Lastly, instead of just posting your own curated content all of the time, it's well worth featuring content others are creating about your brand. Not only does it provide third-party validation which has a greater impact on a visitor's beliefs about your brand than anything you could say. Monitor your mentions and comments, and consistently look for your branded hashtags to find content your fans are creating.
Create your content around what Instagram does best: Visuals.
Instagram is first and foremost, a visual inspiration platform. In 2019, your content strategy will need to invest in photo high-quality photo content as well as both horizontal and vertical video content in short-form and long-form styles. Follow innovative brand accounts like Airbnb, Redbull, and Lego to give an instant boost to your creative brainstorming.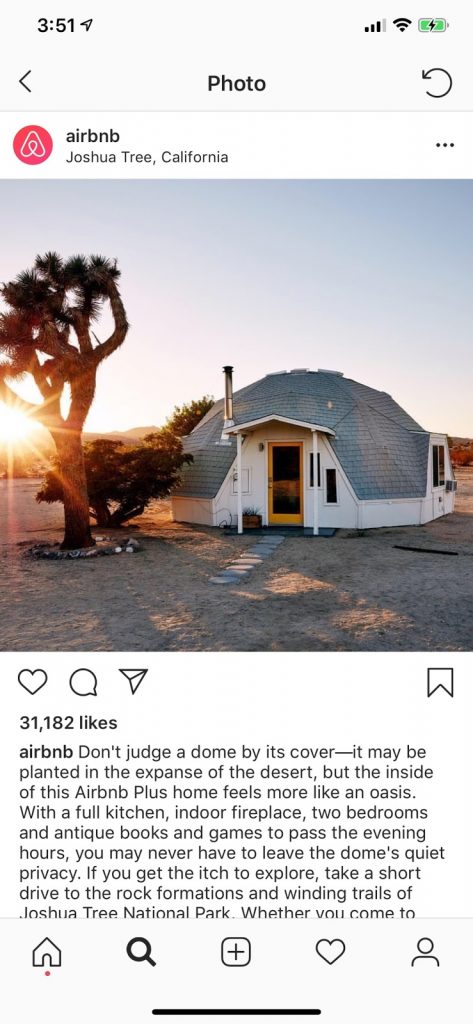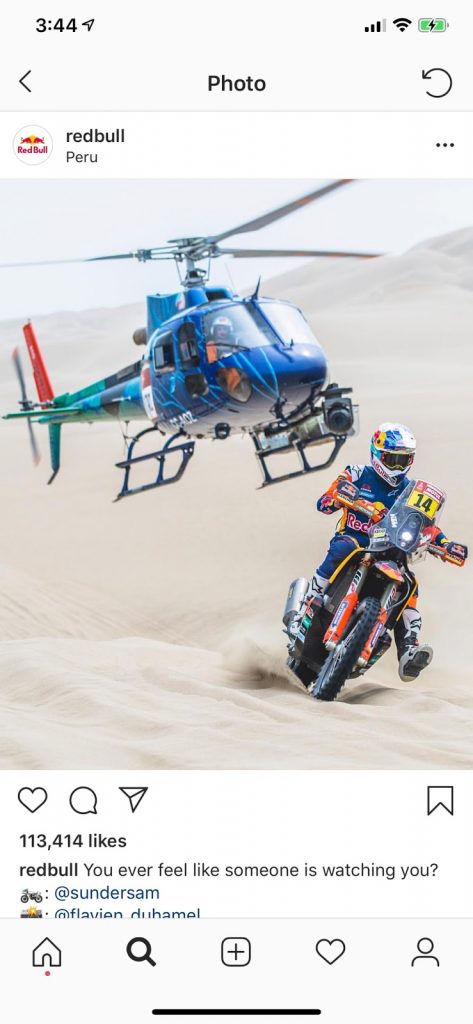 Here are some important tips your Instagram content creation process should consider.
Keep your visual branding consistent.
This doesn't just mean on Instagram. Every platform in your marketing strategy, including Instagram, should have consistent colors, feel, and style. If your brand is minimalistic, it should stay minimalistic on Instagram. The same rule goes for the text, logo, images, and designs you choose. We recommend going by your current branding book and having one of your designers work with your content marketing person to ensure every post keeps branding into consideration.
Keep your branding voice and message consistent too.
Remember to create all of your content around the stories and categories you chose. When sharing your stories, remember to choose a tone of voice consistent with your other branding. Do you use humor, wit, passion, or intellect to convey your point? While it is perfectly acceptable to try new things, you'll want to have the majority of your posts follow a consistent voice that your audience resonates with most.
Incorporate your products and services into your content
You are going to want to enable shopping this year on your Instagram page. Instead of reinventing the wheel, Instagram has already created a very thorough guide on how to do so. We just have one very important rule to follow here—avoid hard selling. Instagram has a specific kind of culture that doesn't bode well for brands who are too pushy. Whether you sell products or services, there are always ways to get creative with your posts.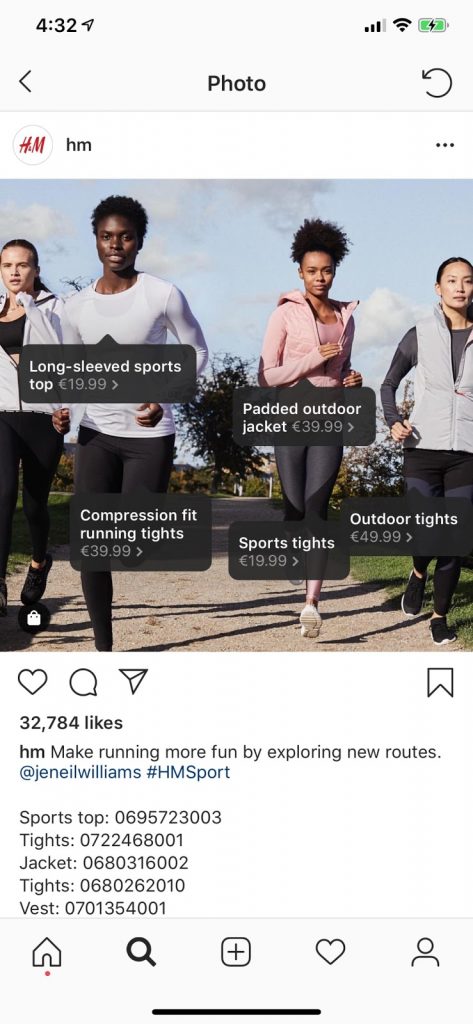 If you sell a product, you can follow suit with H&M and showcase your product in use.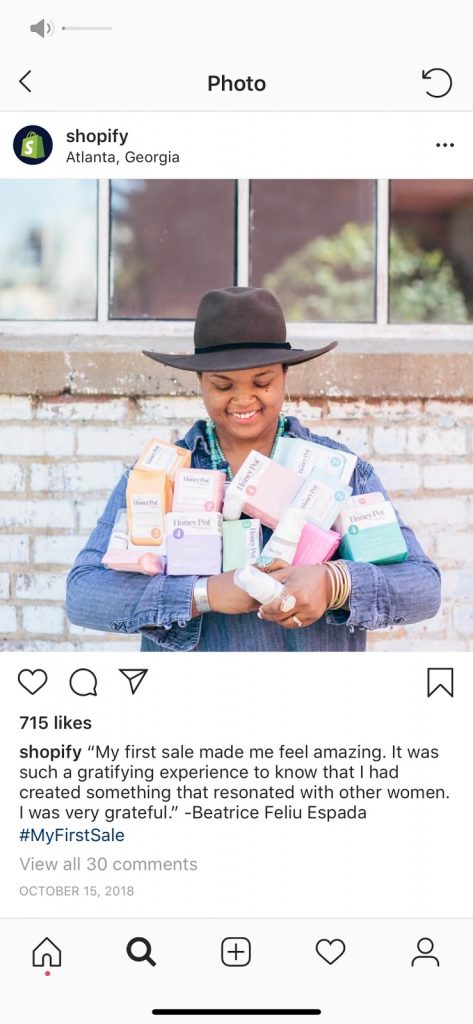 And don't worry service providers! Shopify proves brands with services can shine on Instagram too. Shopify features it's user stories on their Instagram, painting a picture for potential success new customers could build using their service.
Prepare to do more live video this year
Instagram is featuring and promoting live videos more in 2019. An easy way to start implementing this is to schedule time within your content calendar to record live video summaries of your blog content.
Create a content database with a mix of photos and videos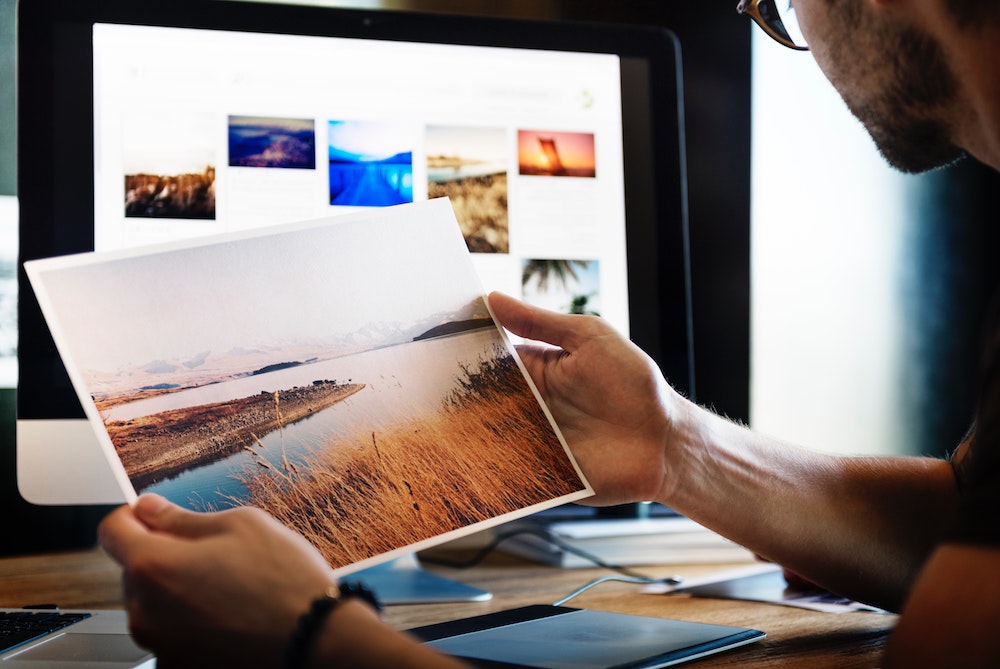 It's smart to get a bucket of content already created to pull from to help maintain your post schedule. You should gather a mix of the following to start:
Organic photos and videos created by your internal team
Professional photos
Royalty-free stock photos (used sparingly)
Re-posts of user-generated content
Professional video (in both horizontal and vertical forms)
Make sure you include a large mix of vertical photos and videos this year with Instagram pushing for content created solely for mobile use. You will then want to follow a content creation calendar to ensure you are creating new content in addition to your database on a regular basis (weekly, bi-weekly, or monthly at a maximum to keep trending, breaking news, and time-sensitive content in rotation).
Plan Your IG Campaigns
You will also want to plan and create campaign-specific content for your Instagram marketing strategy. We will cover five categories of campaigns in this section, including advertising campaigns, seasonal campaigns, contests and sweepstakes, event campaigns, and social good campaigns.
Instagram advertising campaigns
As mentioned in our recent Instagram trends article, most people will not rotate their phone to view a video. Mediabrix conducted a survey showing less than 30% of its users were willing to turn their phone sideways. This has a significant impact on advertisers, with vertical video ads seeing increases in completion rates versus their horizontal counterparts.
Story ads are the medium to run these mobile-optimized vertical video ads. This type of ad shows up like a "commercial break" in between the user viewing their friends content.
Here is an example of a story ad from Airbnb.

Source: Adweek
When creating a story ad you should aim to mimic the style and feel of other content without being too disruptive, and make sure you are telling a story and have a clear call to action.
Here's a good example of blending your ad to have a more organic feel by using stories font and emojis.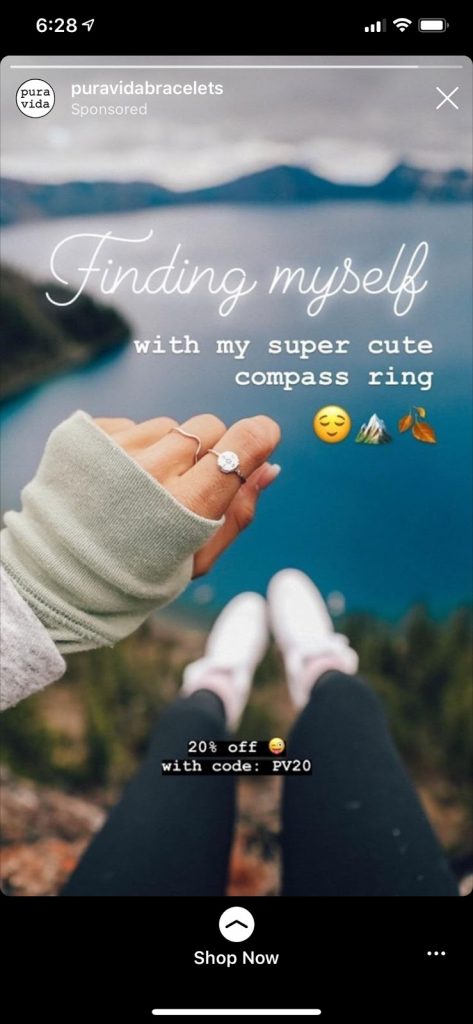 Another option for your Instagram 2019 advertising is called "in-stream ads" that show up on a users main feed. Again, Instagram makes these ads looks almost identical to a post, except for a promoted button with a specific CTA, such as "Learn More". These ads can only be created in a landscape or square type format.
Here is an example.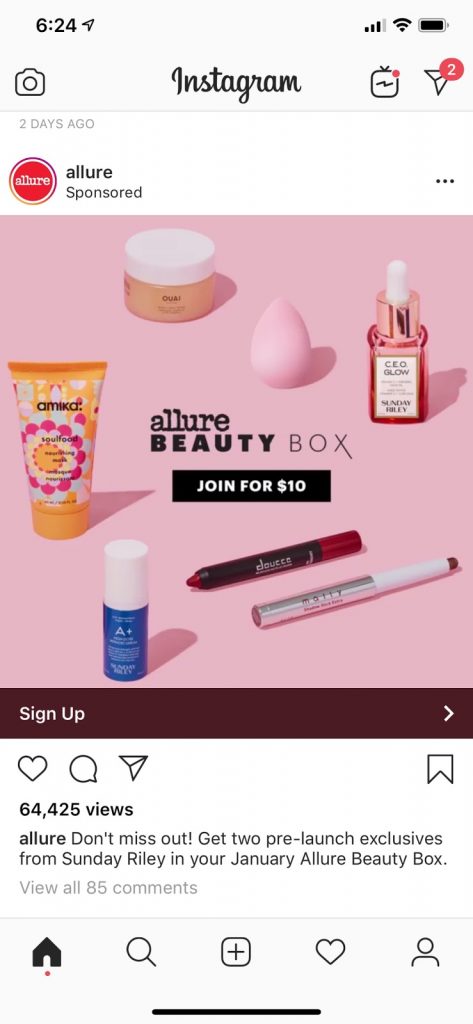 Instagram seasonal and holiday campaigns
Like any marketing strategy, it's essential to include Instagram in your holiday and seasonal content planning. Do your research and note special days and all major holidays that are relevant to your brand. Getting ahead on the messaging and content creation for holidays can be helpful to ensure you don't miss an important one. Lego is a great example of using their brand and product to highlight different holidays and seasons.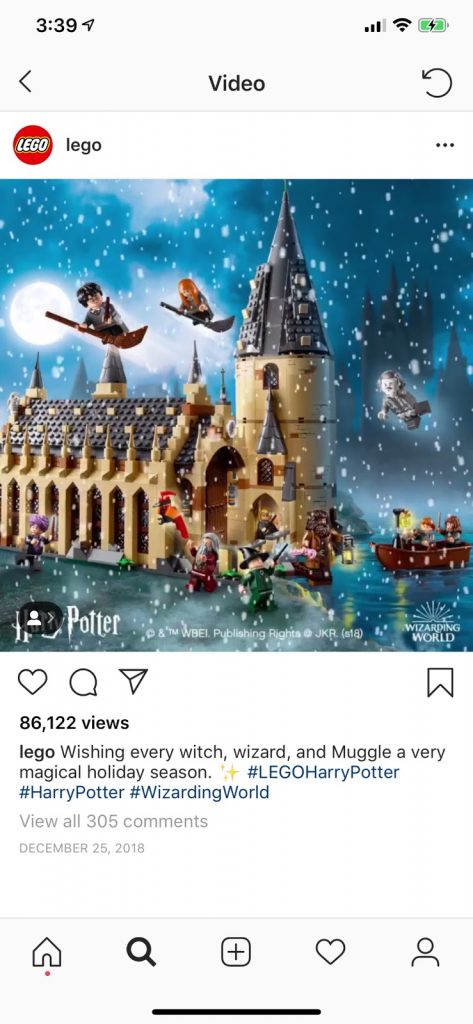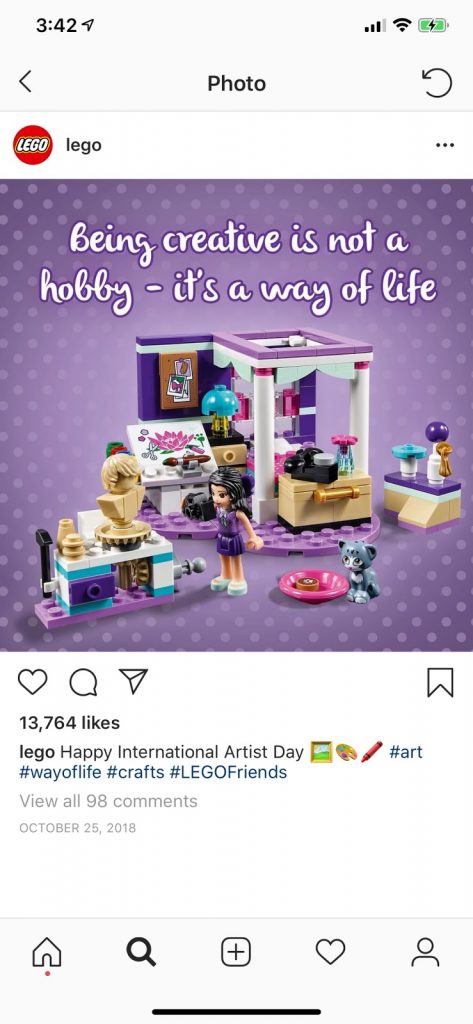 Use this previous article we wrote that covers contest ideas for major holidays between June and December. And this article covers five end of year holiday campaign ideas that will grab and hold your audience's attention. Mixing up the format of your campaigns will appeal to different audience types, and marketing platforms like Woobox can help you keep the process organized and simple.
Instagram contests and sweepstakes
This year, make it imperative to try a contest or sweepstakes on your Instagram, especially if one of your main goals is to grow your following and increase engagement.
Hashtag + Photo or Video contest
One of the easiest types of contests to hold is a hashtag entry contest that requires the user to do the following:
Like or comment on the contest photo/video
Repost the contest photo/video using a contest specific hashtag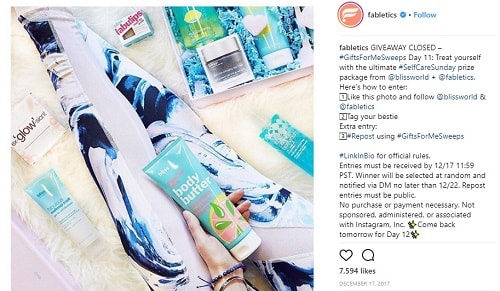 To create a seamless experience (from creating the contest, to choosing the winner and tracking results) contest software like Woobox will make running Instagram contests simple and seamless.
One other practice that is highly debated is asking content entrants to tag a friend as a mandatory part of the entry. The argument for yes is that you will drive more traffic to your contest and expose new users to your brand, but the downfall is that being tagged without permission can bring in a new user with a spammy and unpleasant feel about your brand.
User-generated video or photo contest
The same rules apply for this type of contest, except your contest entrant's are required to make their own photo or video based on your contest rules. Having a contest landing page with entry rules and the ability to share out to multiple social channels is highly beneficial. Again, software like Woobox is going to make the process of creating a landing page to keeping all entries in one place much easier.
The entries from your contest should all be kept in your content database to pull from and share for months to come.
Promoting your giveaway and contest content
Make sure to advertise your contest using a photo or video in your highlights to make sure it's the first thing people see when they visit your Instagram page. You can also encourage participants to host their contest entry on highlights. Use software like Woobox to create a contest with its own landing page, and host the url in your Instagram bio. Share out the contest link throughout your social media and make sure to run a few ad campaigns to get more eyeballs on it.
Event campaigns for Instagram
Like we mentioned in our Instagram trends for 2019 post, making Instagram-worthy photo opportunities at your place of business or a pop-up experience is going to grow.
The Museum of Ice Cream in San Francisco is one of the best examples of how Instagram has the potential to drive massive business through buzz.
We covered how to merge an offline and online experience in your 2019 Instagram marketing strategy in our previous article, but let's repeat it here because it's still new.
1. Start by creating your photo contest rules landing page and setup. A marketing campaign platform like Woobox can certainly help.
Tip: Make one of the rules to take and post a photo at your location, event, or pop-up.
2. Create an event, pop-up, or designated area in your business location with a unique set-up. Ensure it's Instagram worthy.
A great example: Refinery 29 created a branded pop-up tailored to their millennial audience, creating a highly shareable atmosphere.
3. Share out some teaser photos before starting your contest. This excites people both about the contest and getting their unique Instagram photo opportunity, which they can post for high amounts of likes and shares.
4. Request your contest participants to share their photos by a certain time and date, using your branded contest hashtag.
5. Utilize your marketing campaign software to easily pick a winner.
After your event, consider keeping up the Instagramable location if it's in your retail location to continue driving foot traffic, or host another pop-up or event with a similar opportunity.
Social good campaigns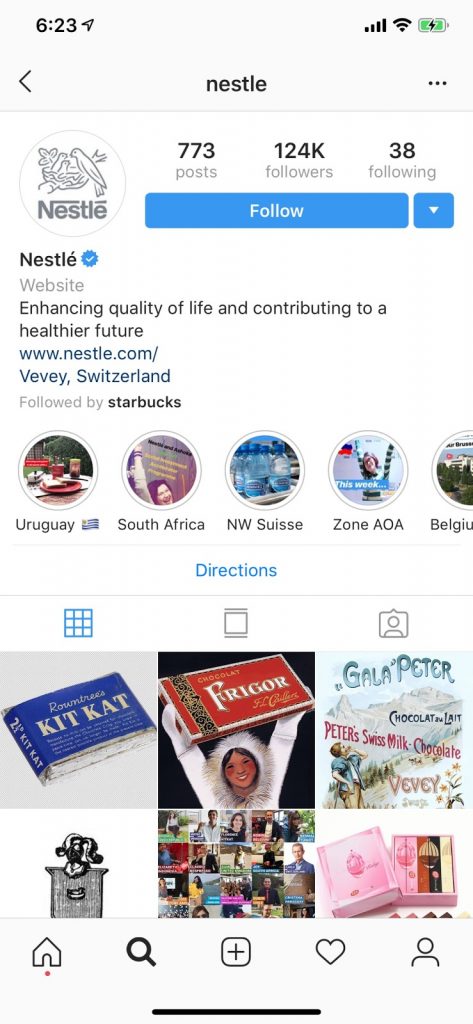 After learning a brand supports a social cause or is socially responsible, 85% of Gen Zers are more likely to trust the brand. And given that the majority of users on Instagram now belong to Gen Z and Millennials, brands need to talk about the ways they are giving back. Try running a fundraising contest that donates proceeds to a cause your business believes in.
Grow Your Audience and Appeal
There is a lot that goes into growing your Instagram audience. Before we dive into just a few of the trends specific to 2019 in this guide, here is a thorough Instagram guide we made that will guide you in properly revising your Instagram profile, bio, photos and more.
Here are three updates to keep in mind as you grow your audience.
Upgrade your hashtag strategy
An Instagram post with at least one hashtag averages 12.6% more engagement than a post with no hashtags. So hashtags still continue to be an important part of your Instagram SEO as we move into the year.
The biggest change to your hashtag strategy will be to pick hashtags that correlate to the categories your brand chooses to rank for. This will require some manual labor going into those categories and seeking hashtags that are popular, specific, and relevant, and having a list ready to pull from to make posting more seamless.
Late 2018 December Changes to Instagram
These changes specifically affect when you run contests and giveaways on Instagram. Go here to learn about these changes and how to prepare for them in your content strategy.
Using the Instagram Alternative Text Update
285 million people in the world have visual impairments, and Instagram added an update to help them use the platform with more ease. It's called "Alternative Text" and it is actually an automatic population of text that describes your photos so that those with visual impairments can hear descriptions of photos through their feed, explore and profile.
A user can also add custom alternative text now, which we recommend, to have a richer description of your photo. Just go to your advanced settings before you post your image.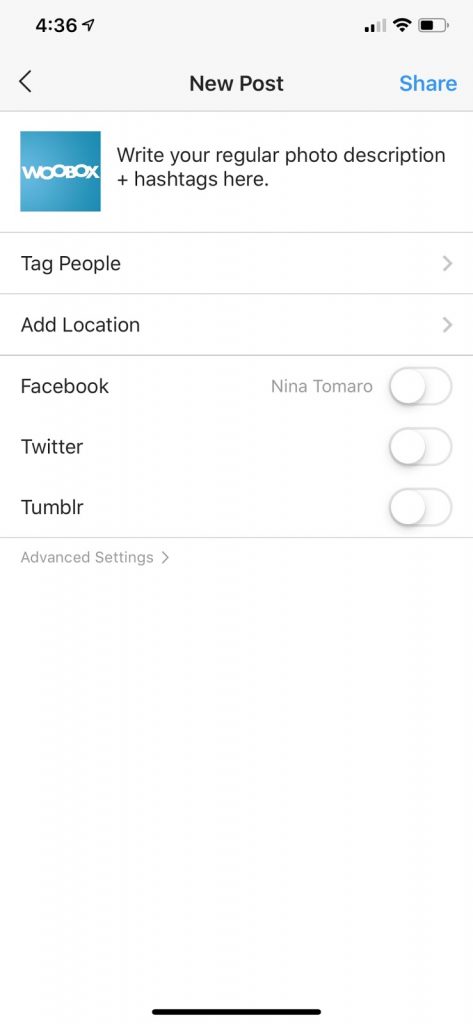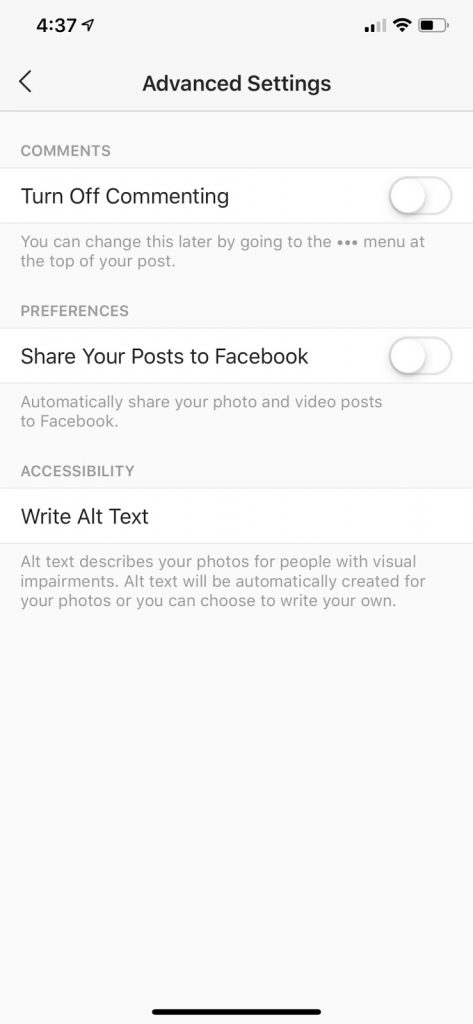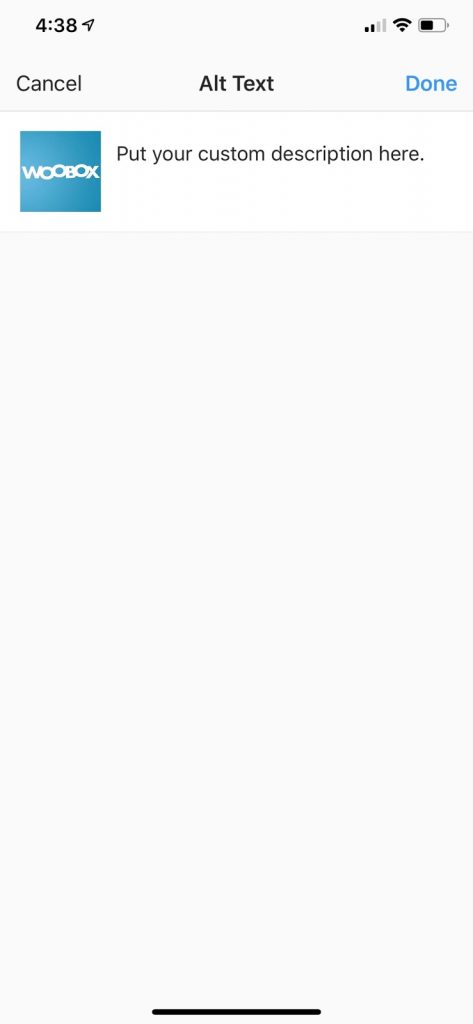 Test and Tweak
This is your friendly reminder that it's important to not assume that you will see the same results and trends with every post or campaign. Make sure to A/B test different types of content and ads before fully invest into them. Bookmark Instagram Insights into your home page and make it a habit to check it weekly at a minimum and log results. Analyze results for all of your posts and use data to make educated decisions before revamping strategies.
Instagram Marketing Strategies Summary
Here's a quick recap of what we covered above. For further insights, please reference the guide section.
We covered how to choose the best goals for your Instagram marketing strategy. We included specific goals as well, like setting a goal to run a contest or giveaway this year.
We shared the importance of reinvention your content in 2019, and gave specifics like consistent posting, how to tell your story, and creating effective visuals.
We covered the importance of planning campaigns, including advertising, holiday, and social good.
We touched on three major changes in 2019 to grow your audience appeal.
Finally, we hit on an important reminder that all of your Instagram marketing decisions should be made using data.