With more than 1 billion monthly active users and more than 500 million daily Instagram Stories users, Instagram is an essential marketing tool for all types of businesses. Instagram is the second-most popular free app, with eMarketer predicting it will grow from 100.5 million American users in 2018 to 120.3 million users in 2023.
As a business, you want to get new followers on Instagram, but connecting with the right audience for your business or brand is what drives sales and brand engagement. If you're wondering how to get more Instagram followers, you should also be thinking about how to get more of the right followers.
Read further to learn how your business can attract far more of your ideal Instagram followers and how Instagram Insights can help set your strategy. You'll also get tips to recognize your Instagram followers, optimize your account profile while executing your brand's look and feel, and build your follower count with meaningful follows that grow your business.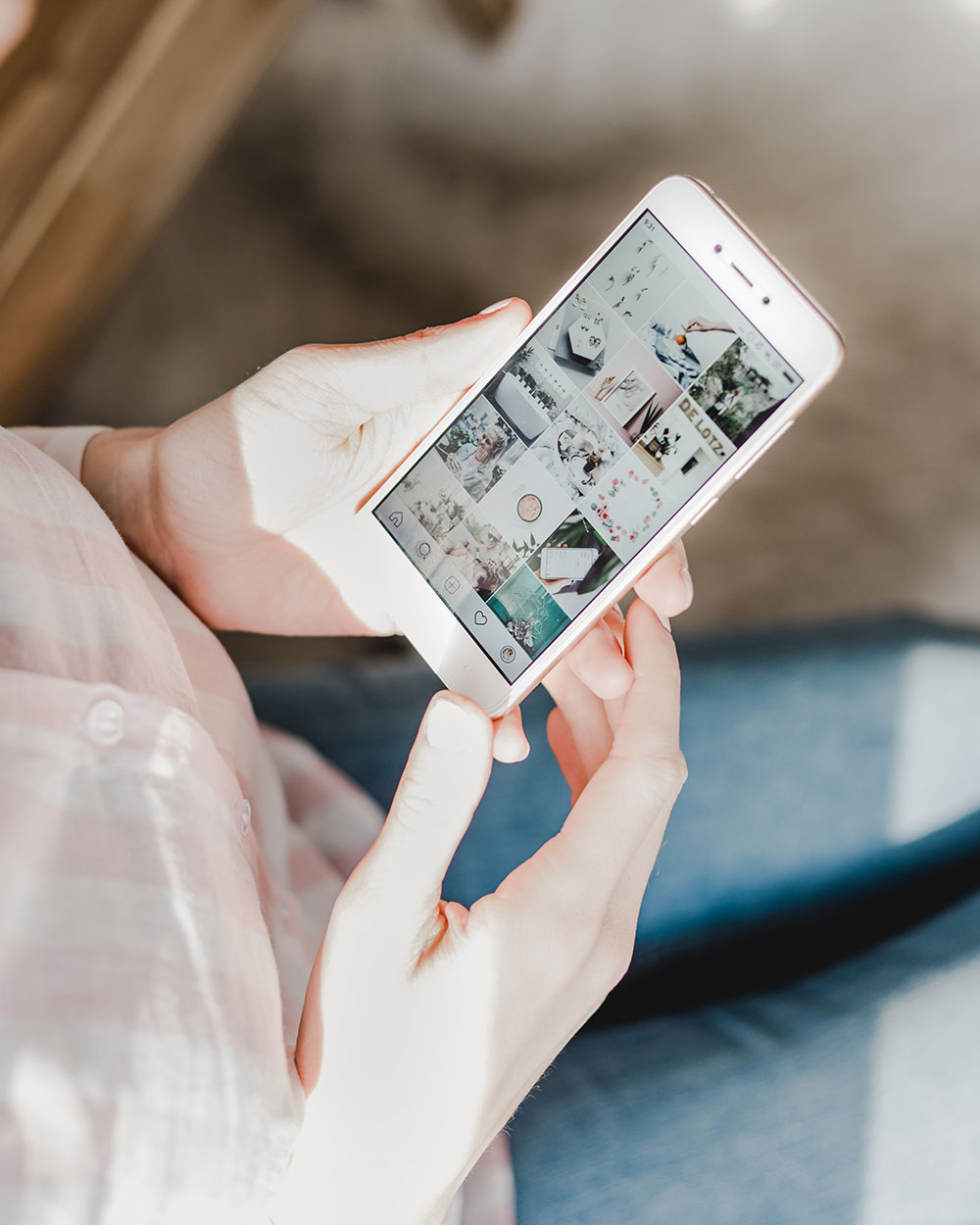 Ways to Learn About Your Instagram Audience
First, you want to understand who your Instagram followers are, particularly your followers who actively engage with your content and go on to interact with your business website. Knowing your active audience helps you attract similar followers.
As long as your Instagram account is a business account, you can access Instagram Insights, a free analytics tool that provides data on your followers' demographics and actions with your account. By utilizing Instagram Insights, you can evaluate your followers, posts, stories, and promotions. It becomes easy see how individual posts are performing, measure your promotional campaigns, and compare types of IG content.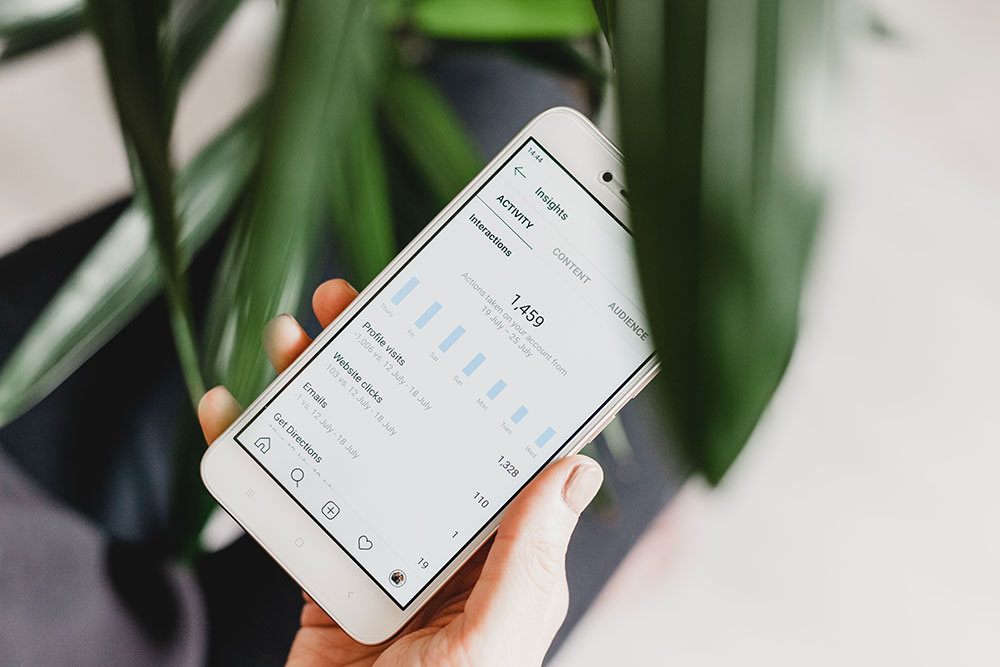 Know that if you have a personal account and convert it to a business account, you'll only see Insights for content created after you switched to a business account. Likewise, if you ever convert back to a personal account, all Insights data will be lost.
How to access Instagram Insights
To see stats and other Audience Insight data, go to your Instagram business account page and tap the bar graph icon in the upper-right corner of the screen. Or, you can go to a post and learn more about its performance by clicking "View Insights." For a particular story, tap the name in the bottom left corner.
The main Insights dashboard shows data on the content you've posted in the last 7 days, including how many posts went up in the last week. You'll see how many followers you've gained and your total number of followers. Via graphs, you'll also learn:
Total number of impressions
Reach
Profile views
Website clicks
Call to action clicks
Access demographics by tapping "See more." You'll be taken to a screen showing your followers' demographics, including gender, age range, top locations (cities and countries) and online times (hours/days). This information helps you understand the types of people who are responding to your content and when they're responding.
By checking the stats, you can determine what topics work best for your target audience and what times are most effective. Then, you can build your Instagram posting schedule to replicate what's already working well for your brand.
Share a poll
Sharing a poll on Instagram is a great way to learn even more about your followers and what content will most likely resonate with them, especially if you add a giveaway or other promotion to the post. Through a poll, you can ask followers opinions about a new product or service, ask them to rate a current offering or solicit their input on prospective new products or services. You can also engage them in a fun quiz on an interesting topic that promotes your brand. Promising a prize for those who comment can increase the number of respondents.
Woobox offers a polling feature that allows you to create a short poll. You can then generate a link and insert the link into your Instagram profile bio or to a "swipe-up" Instagram Story. (More on swipe-up Stories below.)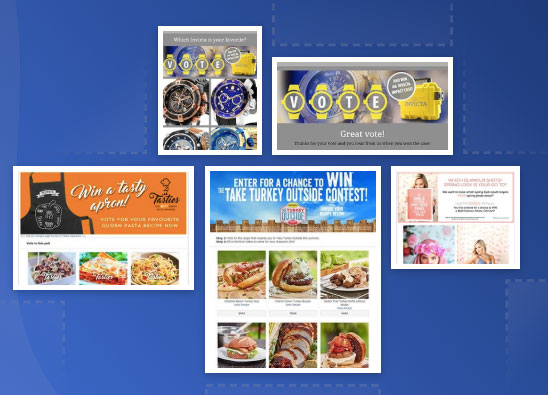 You can also use Instagram to create a comment contest. By asking users a question, you can get to know them better and encourage them to engage with your content. When the contest closes, you can download all the comments and randomly pick a winner (or multiple winners) with the Instagram Comment Picker from among the Instagram users who commented.
Additionally, Woobox allows you to select multiple winners from the dashboard. You can also deselect any ineligible comments from consideration.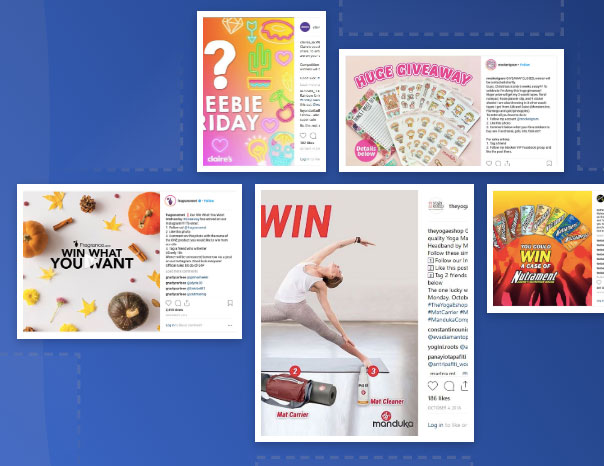 In addition to attracting new followers, a contest can help you plan future post topics, business goals, etc., based your followers' comments.
Communicating Brand Through Post Captions, Graphics & IG Stories
Optimizing your business' Instagram profile will build your brand recognition and draw an audience whose interests align with your business. A complete profile with details about your business will let visitors know exactly what your company does. That way, you'll attract followers who are interested in your products or services.
Your brand is unique, so play up what makes you different from your competitors. Determine key brand messages and use those in your Instagram profile and all of your marketing communications.
Graphics & photos
Use visually appealing photos and graphics that represent your brand. Include photos of people who represent your target audience. Ensure the photos align with your brand standards.
For instance, do you use bright photos of happy people in soft focus, or is your brand represented by in-focus photos of people engaged in activities that represent specific lifestyles? Be consistent with the types of photos you chose, as well with the design, colors and fonts of all your graphics.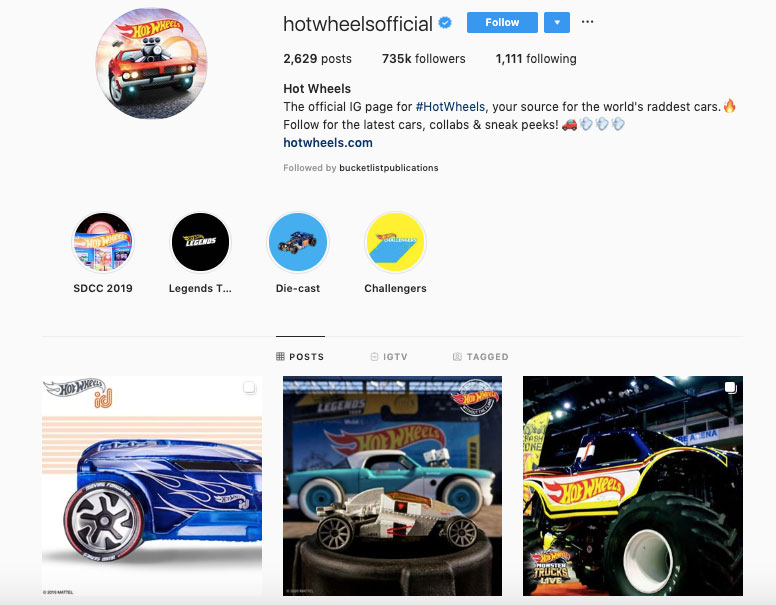 Your graphics can go a long way on Instagram to reinforce your brand. Fonts and colors that make up your brand should be used consistently, not just on Instagram but across all your social media accounts, your website, marketing materials, etc. to ensure cohesive brand messaging.
If you do not have a designer on staff, Canva is a free design platform that offers pre-sized templates for every known social media type, plus millions of photos and lots of fonts and design elements to easily make any graphic, including for Instagram posts. You don't have to be a design expert to use Canva or other similar web-based design tools.
Instagram Stories
Instagram Stories can be static images with text, they can be animated, or they can be videos with text and audio. If your business account has 10,000 or more followers, you can add a "swipe up" to an Instagram story by including a link.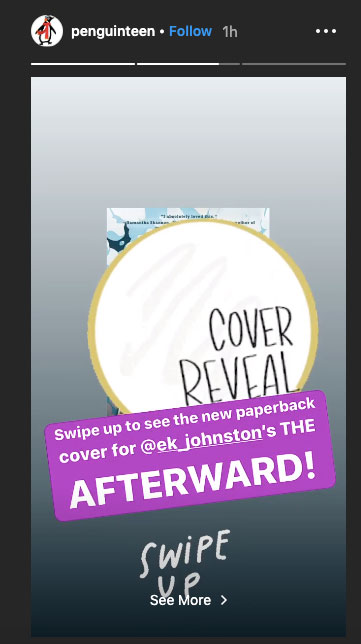 The swipe up feature enables users to add a link to Instagram other than the link that's in the bio. When you link from an Instagram Story to one of your products, courses, e-books, etc., users can access your offerings without leaving the app. With less hassle on the user's part, you're able to generate revenue while attracting more followers.
To do a swipe up, create your Instagram Story, click the link button, type in your url and click "done." Then add a call to action, such as "read this article," "sign up for our mailing list," "buy our product," "read our e-book," "take our course," etc. You can also add a landing page for your swipe up links, with details below.
Building out your Instagram profile and being consistent with your brand across all marketing channels ensures people will begin to recognize your brand, no matter the platform.
Create & Promote a Hashtag Contest to Build Awareness
For another way to engage your Instagram visitors and convert them to followers, include a clear call to action on every post. Ask your visitors to take actions such as:
Follow your account
Click the link in your bio or swipe up
Tag a friend
Like a photo
View a product
To build brand awareness, you can create and promote a hashtag contest. Woobox offers powerful User-Generated Content features that allows you to collect hashtag content from Instagram, Twitter, and Facebook, and then curate the content for display.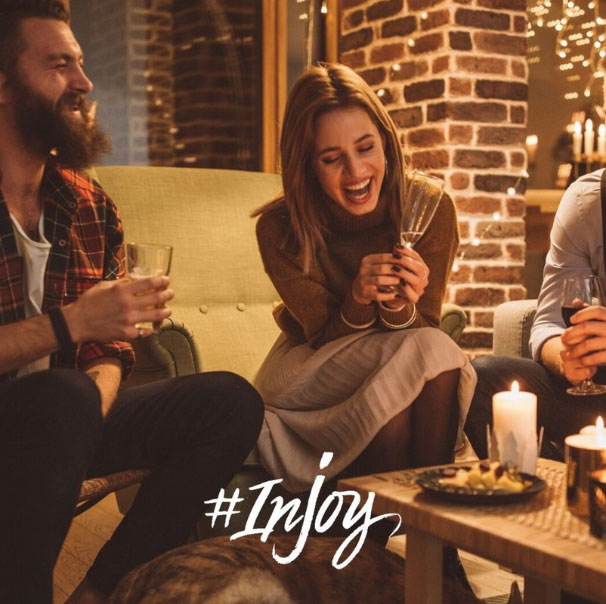 The Woobox Instagram Facebook Page Tab also makes it possible to get greater exposure for your content by easily bringing your Instagram photos and videos into your Facebook account with a feed using your Instagram username, or a unique custom hashtag search term. The feed shows up in a tab on your company's Facebook page. You can easily gain Instagram followers from that tab.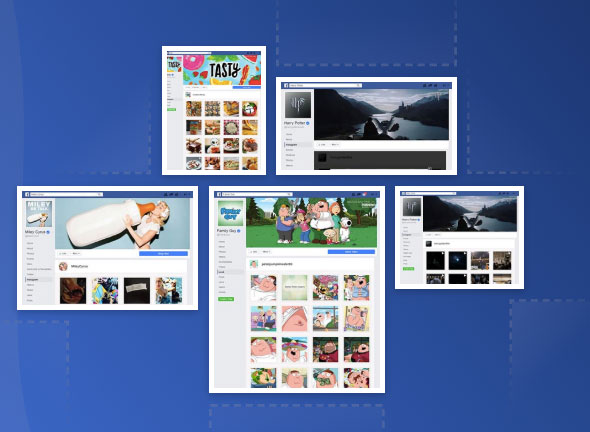 Create a Woobox Landing Page for IG Stories Swipe-Up Links
For any Instagram contest or campaign you design, especially with your swipe up Instagram stories, you can drive visitors and followers to a custom landing page by easily creating a dedicated landing page in the Woobox dashboard. The landing page is useful for many purposes. It can link to a Facebook Tab, act as a standalone microsite or you can embed it on a website.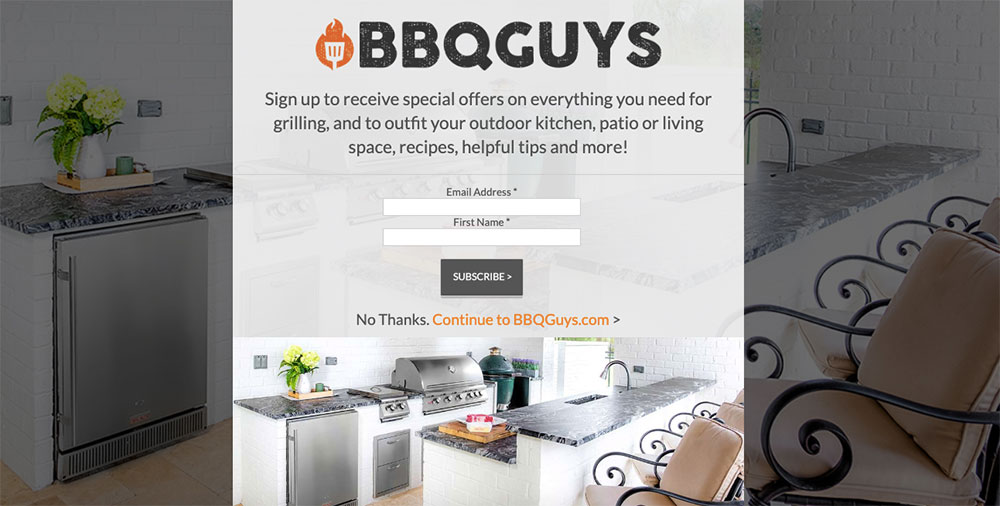 When your Instagram followers click on a story and swipe up, they can be directed to a landing page specific to the Instagram story's content. Make sure the landing page visuals and messaging present your brand's look and feel, yet are tailored to the followers you want to attract.
In addition to a swipe up, you can send people to your landing page through a link in your Instagram bio, and you'll be able to track the number of people who visit your landing page. If your landing page doesn't get the number of visits you expect, you may need to change your call to action.
Landing pages can be used for other purposes. For instance, if you want to offer a discount or special just for your Instagram followers, announce the discount or special only on Instagram and invite your followers to a custom landing page with instructions for taking advantage of the offer.
The ability to clone a landing page makes it possible and efficient to conduct an A/B test where you can use two different designs, photos or brand messages to see which one is most effective at attracting new followers.
The benefit of gated content on landing pages
You can also customize entry forms on your Woobox landing page to collect your respondents' contact information, generating leads and enabling you to create comprehensive customer or core audience profiles.
When a respondent completes a Woobox entry form, and at the very least provides their email address, the information can be sent automatically to your Constant Contact or Mailchimp account, keeping your email marketing lists up to date.
When you can offer an incentive on Instagram and ask respondents' to complete an entry form before they can access the incentive, it's called "gated content." A few things of value you might offer in exchange for contact information include:
Case studies and whitepapers
Videos
Tests or assessments
E-books or PDFs
E-courses
Specials and discounts
Free trials
In addition to their email address, you might ask for other bits of valuable info, such as country, age range, job title, etc. Remember to avoid asking for too much information unless you're offering something with a high-value for your target audience. At the very least, you can immediately begin messaging them and building a relationship via email marketing, if that is part of your business and marketing strategy.
The more contests or polls you create and the more landing pages you use, the more information and insights you'll have on your followers and visitors. With more insights, you can create targeted marketing campaigns.
TL;DR: How to Keep Your Instagram Growth Going
Take advantage of the momentum you're building through Instagram by attracting the right audience to your business. Do the following:
Create a content marketing schedule to help you stay organized.
Optimize your Instagram account profile and keywords to reflect your brand so visitors know exactly what your business is about.
Use Insights to create content your followers will engage with.
Always include a Call-to-Action, such as adding a swipe up to your Instagram Stories.
Build a consistent look and feel for your brand and use it consistently across all channels.
Use your top hashtags in your posts and use Woobox's UGC hashtag collection feature to gather and save comments on Instagram.
Think like your customer and offer information your followers will find valuable.
Make sure your digital marketing plan includes Instagram as part of your overall strategy to reach even more ideal customers. Using Instagram strategically and consistently attracts more followers and has the potential to grow your business and your bottom line.
If you need help with anything related to Instagram and Woobox, know that Woobox Support is available from 8 a.m. to 5 p.m. PST, Monday through Friday. Contact 1-360-450-5200 or support@woobox.com.