If you use Instagram for your business, you are in good company. According to Instagram, more than 25 million businesses use the photo-sharing platform to build relationships with their audience, promote their businesses, and even make sales.
If you want to reach 1 billion Instagram users, you need to have a solid Instagram strategy–which includes figuring out the best time of the day to post to Instagram.
Why does the time you post matter? Instagram users used to see every post, but in 2016 they switched to an algorithm-based feed. This means Instagram determines what type of content each person is most likely to be interested in and shows them more of that type of content.
The time you post is particularly important because the algorithm gives a slight preference to fresh content and content with high engagement rates. Posting at the right time is a bit like rolling a snowball down a hill — post at the right time and more people see your content and engage with it, which means even more people see your post and engage with your content.
The Best Time to Post On Instagram On Average
So, when is the right time to post on Instagram? Unfortunately, there is no easy answer. The best time to post for your account will depend on a range of factors, including the age of your audience, when they work, their lifestyle, and their time zone.
According to Hubspot, the best average time to post on Instagram is Sunday between 10 am and 2 pm. Instagram scheduling app Later (formerly Latergramme) analyzed 61,000 posts and found that Wednesday is the best day to post. Sprout Social, a social media marketing platform, found posts on Wednesdays, Thursdays, and Fridays earned the most engagement.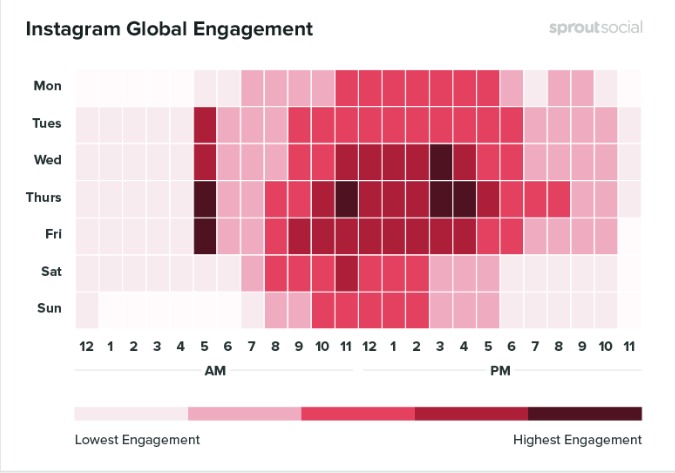 So which is it? With so many different answers, how in the world are you supposed to know when to post?
You need to look at your own data and audience to find the best time to post to Instagram for your brand.
A Step-By-Step Guide to Figuring it Out: When is the Best Time to Post on Instagram?
As you can see, there is no one 'right' time to post. Besides, if every brand posted at the same time, that would soon be the worst time to post!
While knowing the best times to post on average is important, you also need to look at your own data and test different times.
Here's an easy step-by-step guide to finding and testing the best times to post on Instagram for your brand.
Start With Instagram Insights
Instagram Insights, the native analytics tool, provides business accounts with a wealth of data about their audience, including their age, gender, and when they are most active. If you haven't already, you will need to switch to a business Instagram account to see this data.
To view insights, go to your Instagram profile then click the hamburger menu in the upper right corner, which looks like this: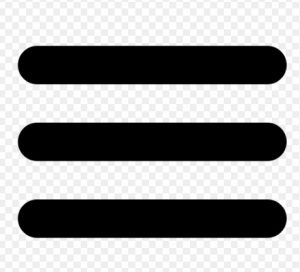 Then tap Insights.
Once you open up Insights, tap the Audience tab to view information about your audience. Scroll down to the section titled Followers and you'll see when your followers are most active.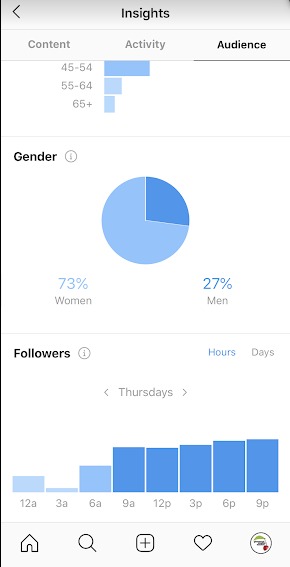 You can view Follower information by the hour and day, so you can see what time on each day your followers are most likely to be online. Choose three times on three different days to test for the best time to post.
Compare Your Insights Data With Averages by Industry
Next, you'll want to compare your Insights data with the best time to post for your industry. Hootsuite, the popular social media scheduling tool, analyzed more than 200,000 posts to find the best times to post for different industries.
Here's what they found:
Travel & Tourism: Friday 9 am – 1 pm
Media & Entertainment: Tuesday & Thursday 12 pm – 3 pm
Food & Beverage: Friday at 12 pm
Retail: Tuesday, Thursday, Friday at 12 pm
Professional Services: Friday, Tuesday, Wednesday 9 am to 10 am
Ecommerce: Thursday 9 am or 4 pm
Tech: Monday and Tuesday at 2 pm
Do the times you found in the first step (utilizing Audience Insights) match the best time for your industry? If so, then you know you have a good time to test. If not, consider adding a fourth time you can test, basing it on your industry.
Test Your Times & Track Your Results
Now, ensuring you have three to four posting times selected, it's time to test the best time to post to your Instagram account.
Here's how to create your test:
Choose a test period, you will need at least two weeks but preferably a month. You want to test each time at least twice to control for other factors that may impact your results.
Create content for your test period. Try to create similar posts for each week so the content type doesn't impact your results.
Schedule out your content using an Instagram scheduling tool like Later, Buffer, or Hootsuite. Make sure to optimize each post by adding a caption and including relevant hashtags.
Create a spreadsheet to track your test results. Track likes and comments for each post, as well as time, topic, and type of content.
At the end of your test period, you'll have the data you need to choose the best times to post for Instagram! You may find more than one good time, or you may find certain days get more engagement no matter what time you post.
You can also choose to repeat the test a few times, trying out other times or days. You may find a time you didn't consider is very popular!
Use Your Data to Build Your Instagram Schedule
Once you find the days and times your audience is most likely to engage with your content, you'll know when to post. Keep in mind, one test shouldn't be the end-all. Sometimes you will need to post outside of your optimal times, for example, if you attend an event or want to share news. That is totally fine.
Use the data you gather as a guide for scheduling regular posts, not a hard and fast rule. You will want to make sure you post important information, such as promotions, during your optimal times.
It is also important to keep testing and tracking engagement so you can adjust your strategy over time. You may find your optimal time shifts during certain times of the year or changes over time.
Final Thoughts on Finding the Right Time to Post to Instagram
Finding the best time to post for your business requires looking at your own data as well as the best times to post for your industry. Testing will tell you if those times work, and you will need to keep testing over time.
Determining the best time to post for your specific business is just one step in building a successful Instagram strategy. To get the most out of Instagram, you also need to attract followers. Creating an Instagram giveaway is one of the most effective ways to attract new followers in your target audience, and Woobox makes it easy with an all-in-one platform that makes it easy to create a contest, encourage shares, and even select winners.
Looking to build your Instagram giveaway or contest? Sign up for a free Woobox account today. If you need help, Woobox Support is available Monday through Friday from 8 am — 5 pm PST at 1-360-450-5200 or support@woobox.com.