Instagram was founded in 2010, with the idea that "each and every person has a visual voice inside." Originally a photo sharing app for pictures of puppies and #foodporn, today the company has become a media giant, allowing brands and followers to post live videos, time-expiring stories, create shoppable posts, use stickers, and much more.
If you think Instagram is just another social media platform, it is time to start paying attention. With more than 1 billion monthly active users, 500 million daily active users, and the highest brand engagement rate of any social media platform, Instagram offers brands a powerful opportunity to build and grow their businesses.
Why Attracting a Targeted Audience Matters
Too many business owners and marketers measure their success on Instagram by the number of followers they have. It's a throwback to the beginning of brands becoming Facebook profiles, when more followers equaled higher reach.
It's time to face the facts: Follower count alone is a vanity metric that makes us feel warm and fuzzy but has little impact on our Instagram account's actual performance. Having tons of followers serves no purpose if those followers aren't interested in what ideas, products or services you have to offer.
Think about it this way: If you're trying to market your lawn care business, would you pass out flyers at a large apartment building? No, because those people don't have a lawn and are unlikely to need your service. Instead, you want to target a local subdivision near an elementary school where homes have lawns and owners are likely too busy to regularly cut their grass.
What it comes down to: A smaller audience made up of people in your target market will be far more effective than a large, random audience. You'll experience a higher engagement rate, see more sales, drive more traffic, and increase brand awareness more easily by talking to an audience who cares about what your brand has to offer.
5 Tips for Attracting a Targeted Audience on Instagram 
So, how do you encourage those followers in your target audience to follow you on Instagram? Here are five ways to attract people who actually care about your brand and encourage them to follow your Instagram.
Optimize Your Instagram Profile
Your Instagram profile is where you share information about your brand, including your name, a bio, and your website. Profiles appear in search, and may serve as the first impression followers get about your brand. Ensure you make the best use of this space by optimizing your profile.
Tips for a well-optimized Instagram profile:
Your user name and name can be different, so use that to highlight other names or terms people may search for.
If possible, try to include a key term, as Meliora did below by including "cleaning products."
Include hashtags and key terms your target audience might search where possible.
Make sure to highlight achievements.
Upload a clear, easy to recognize profile picture.
Make the most of that link! Consider using a link tool like Linktree to share multiple links.
Leverage Trending Hashtags
Hashtags allow users to search for content related to topics they are interested in. Using hashtags related to your industry will result in your content showing up for searches your target audience makes.
Start by searching Instagram for terms about your industry, for example, a pizza restaurant might search #pizza. You will see a list of related hashtags.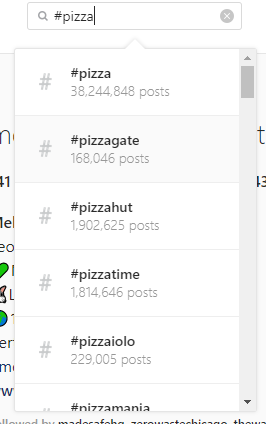 Create a list of hashtags with a high number of posts, then look for related terms. Sticking with the pizza restaurant, you might search for the name of the neighborhood where you are located and other items you sell, such as #wings or #breadsticks.
Next, use a hashtag tool to find related hashtags. I like Hashtagify.me and RiteTag. Both offer free trials or allow you to search a few tags for free.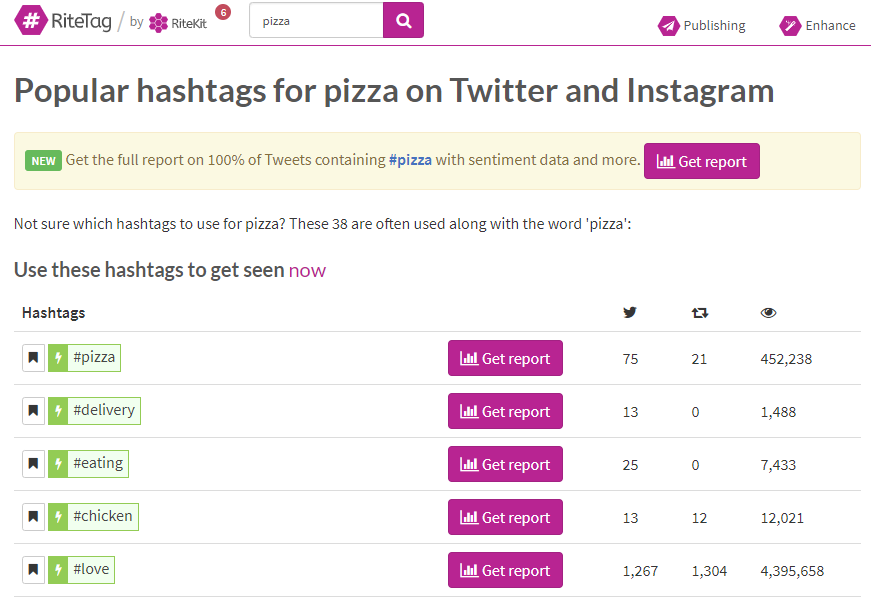 Finally, look at what hashtags your competitors are using on their most popular posts. Test them on your own posts, and see if they increase your engagement! You can use up to 30 hashtags per post, though the most effective number of hashtags tends to be 10 or less.
To learn more about building a strong hashtag strategy, read this guide from Later. Some suggestions are related to their tool, but there is plenty of good info for non-Later users as well.
Run a Photo Contest
Contests, in general, are a great way to generate buzz around your brand. They get people excited and encourage them to post about your brand. Plus everyone loves free stuff, right?
On Instagram, photo contests are particularly effective because the entire platform is based on photographs! When building a photo contest, follow these rules to attract targeted users, not just users who want free stuff!
Ask for contest entries related to your brand. For example, a dog grooming company might host a contest for the cutest dog.
Make sure the prize is related to your brand or industry. Giving away an iPad is going to attract people who want an iPad, not necessarily users in your target audience.
Ask followers to vote for their favorite to increase the reach of your contest and encourage followers to share the contest.
Here is an example from a Woobox customer who did a fantastic job of targeting their audience by relating the contest and the prize to their brand.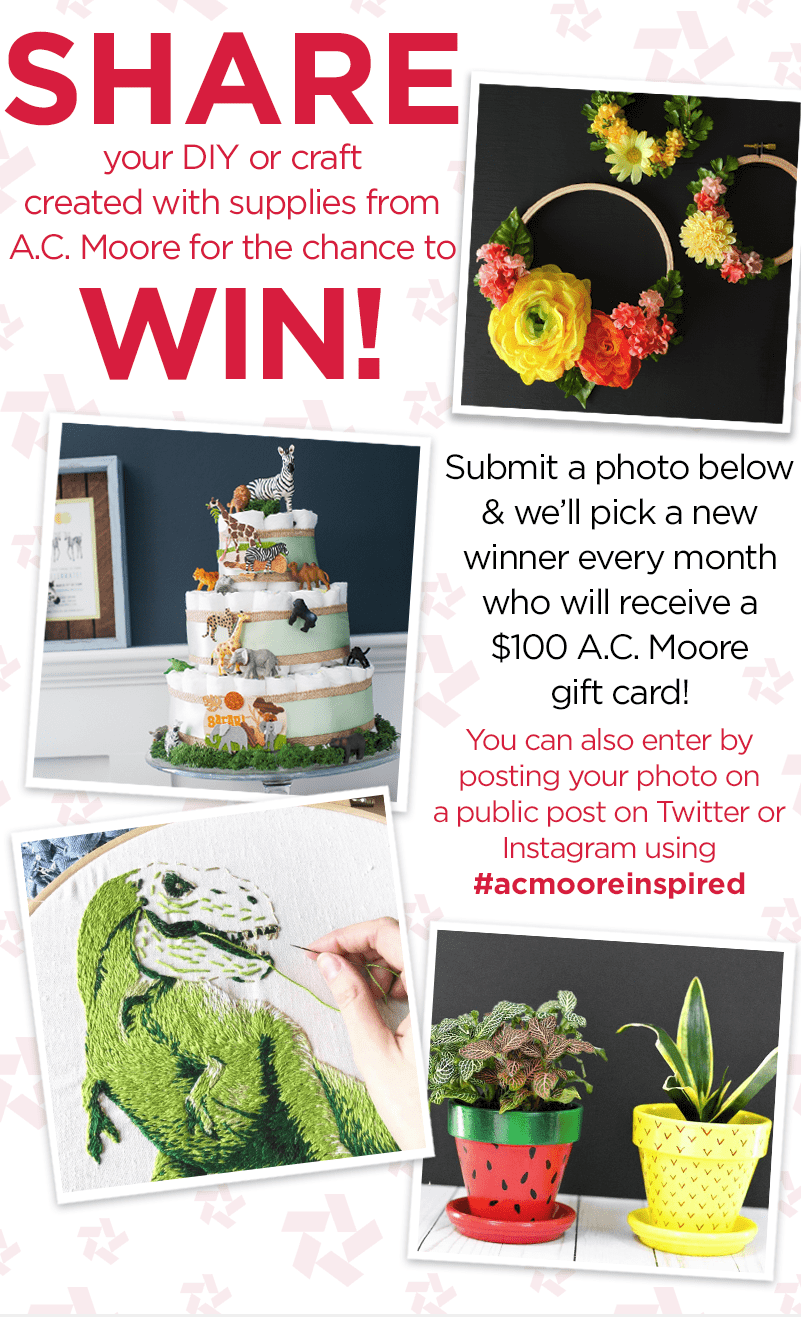 Want to learn more? Check out this post for more strategies for building a killer Instagram contest. 
Follow Related Accounts in Your Industry
No Instagram user is an island, as the old saying goes. Make an effort to follow and engage with accounts related to your industry. This helps create a sense of community and generates positive feelings about your brands. Other accounts' followers will see you and may follow your account as well.
Now, this does not mean you should post petty comments on your competitor posts. Don't be that person. Instead, look for related accounts with a similar target audience and leave meaningful comments or regramm their content with a tag. This will get you on their audience's radar in a natural way.
Engage With Your Audience
If you want to be successful on social media, you need to be social! On Instagram, that means engaging with your audience in an authentic way. Don't just "heart" random photos, comment "Love this!" and go on about your day.
Take the time to truly engage with your community and provide value. Here are a few ways to that:
Share user-generated content, and use @mentions to share user-generated content
Like and leave relevant contests
Host polls to find out more about your audience
Ask questions in Instagram Stories
Follow industry-related hashtags and interact with content on those hashtags
Classy Career Girl does a fantastic job of interacting with their community by asking questions and hosting Q&As through Instagram Stories.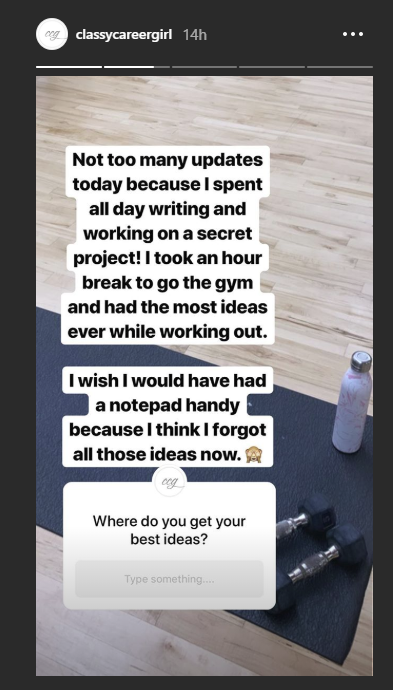 The answers you receive can be used to inspire blogs or other Instagram posts.
Final Thoughts on Finding Targeted Followers on Instagram
It is time to stop looking at the number of followers you have as an indication of your Instagram account's health. As Instagram continues to update its algorithm, brands need to stay focused on the quality of followers they gain, not just the quantity. These tips are the first steps in doing just that.
Ready to build your first Instagram contests? Get started by signing up for a free Woobox account here. Have questions or need help?? Woobox Support is available from 8 am — 5 pm PST, Monday through Friday at 1-360-450-5200 or at support@woobox.com.