Every new year comes with the sprightly glow of possibility and a checklist of minty-fresh goals. Whether you're two-thirds of the way through your month-long gym trial or have an impressive vision board dedicated to the professional milestones you want to hit in 2019, we're on the sidelines with pom poms rooting for you.
If gaining followers or increasing engagement is on your list of business objectives to conquer in the new year, here are six marketing ideas to help plan your upcoming spring 2019 contests.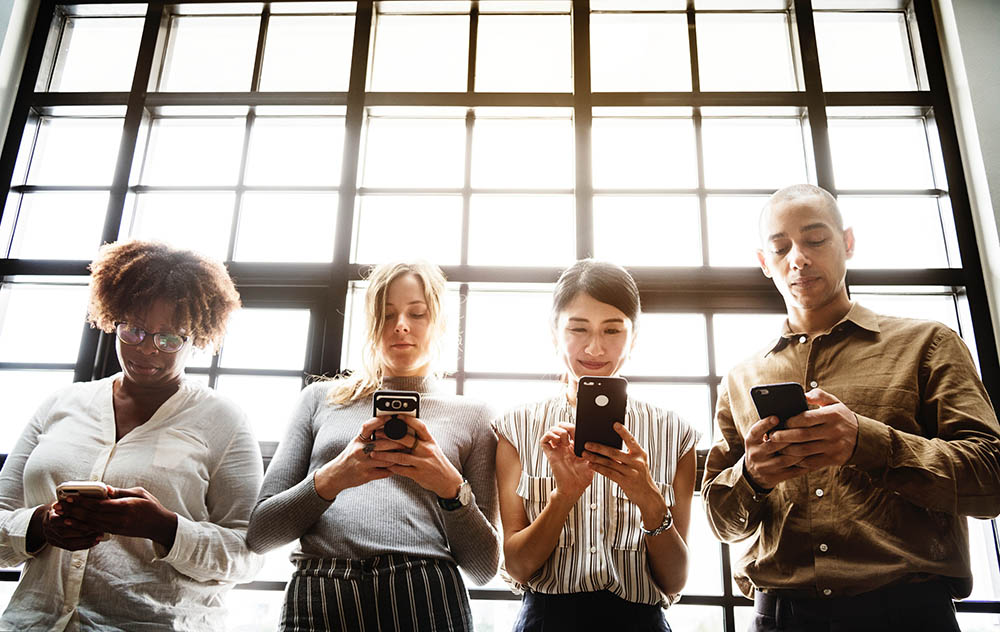 Spring Marketing Trends
Pop Culture Content
Forget the saying of "new year, new you." This spring, the 2019 mentality is all about "new year, clean you." Where exactly did this squeaky-clean idea sprout from? Two words: Marie Kondo.
If binging Netflix in your pajamas keeps finding itself in your daily routine lately, chances are you've seen the series called Tidying Up, featuring tidying expert Marie Kondo. If you've watched the series, we are also willing to bet you've attempted Marie's simple (but life-changing) folding technique or have stood in front of your closet asking yourself if that turquoise tutu dress with iridescent sequins from prom sparks joy or not.
To stay in line with spring marketing trends for 2019, focus your contest's messaging on being eligible to win products that spark joy or can help organize and declutter your life. By marketing your contest on trending topics in today's culture, your business will seem modern and relatable.
User-Generated Content
Long gone are the days where stiff-collared corporate brands call all the shots in marketing. In the past few years, contemporary marketing trends have migrated from corporate-created content to user-generated content — and 2019 is no exception.
"-contemporary marketing trends have migrated from corporate-created content to user-generated content — and 2019 is no exception."

Every single day, 3.2 billion photos are uploaded and shared in the world of digital media. With everyone from your Average Joe to Instagram-famous influencers and celebrities like Cardi B willing to share snippets of their lives, user-generated content can be one of your biggest allies for 2019 marketing and contest trends.
Video Content
Video content is on the rise more now than ever.
In fact, on YouTube alone, 300 hours of video is uploaded every minute. If you don't believe that, we dare you to scoot on over to Instagram. We dare you not to find we at least one sponsored video ad.
When integrating video, there are two ways to market your spring 2019 contests. One way is to announce the start of your contest with a fun promotional video. By using colorful graphics or that enthusiastic employee who belts show tunes at lunch, you should find an interesting way to state the rules of your contest through video.
"By using colorful graphics or that enthusiastic employee who belts show tunes at lunch, you should find an interesting way to state the rules of your contest through video."
Don't feel like being in front of the camera? Pitch the idea to your followers. Spice up the entry rules by asking for video submissions of product reviews, dance challenges, or simple outfits of the day. Keep in mind though that video submissions require more effort. In order to get the best outcome for your contest, make sure the prize is worth the effort your users put in.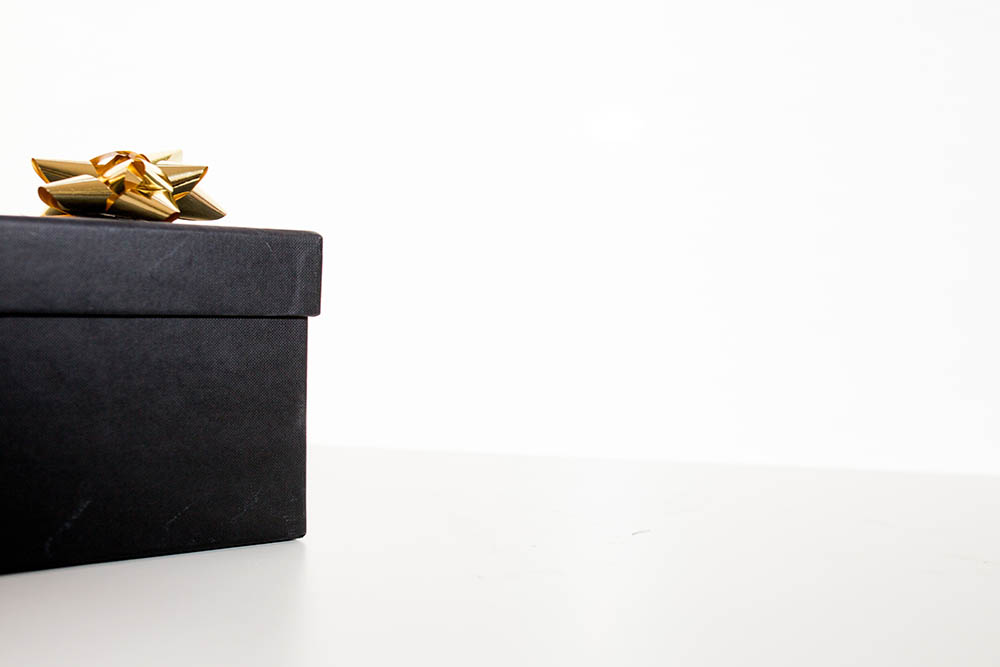 Sweepstakes & Giveaways
When hosting a sweepstakes or giveaway, having a clear explanation of the entry rules, how the winner will be chosen, start and end dates of the contest, and when the winner will be announced are extremely important.
Whether your ultimate goal is to grow your email list or gain more followers, cater the rules of your giveaway in a way that helps you achieve your goal. Make things even easier on yourself by streamlining your efforts by finding a system that can easily manage and collect contest entries.
Get creative and host giveaways that align with the latest and greatest spring trends:
Sizzlin' Swimsuits: Host a swimsuit giveaway and help your followers shake off the winter blues with mental images of lazy summer days, poolside barbecues, and toasted marshmallow tans.
Pantone Party: Every year, Pantone proclaims the new color of the year from the digital rooftops. 2019's color of the year is all about PANTONE 14-1546 Living Coral, a vibrant pink and orange hue reminiscent of ripe papaya. Any jewelry, clothing, or drink specials that closely resemble Living Coral is a great way to stay relevant and on trend for spring.
Bird Box Bandanas: No, we do not suggest asking your users to do the Bird Box challenge. (Who comes up with these things??) We do suggest, however, playing to the popular Netflix movie starring Sandra Bullock by doing a giveaway of the hottest bandanas or head scarves in your collection…you know, just in case Bird Box becomes a real-life scenario.
Instagram Hashtag Contests
Hashtags are most commonly used to categorize and allow people to discover posts. When used correctly, popular hashtags that correlate with your content may organically increase your follower count. Contrary to everyday hashtags, when conducting a hashtag contest, you want to concoct a unique hashtag no one regularly uses. A hashtag that is tailored to your brand or specific contest will increase the likelihood that entries using that hashtag are a part of your contest.
An important change for hashtag contests: Previously, businesses could host hashtag contests asking users to post on their account and include the unique contest hashtag in their caption. With Instagram's change in their application programming interface (API), Instagram requires that hashtag contest entries need to @mention the business in their caption and include the unique contest hashtag.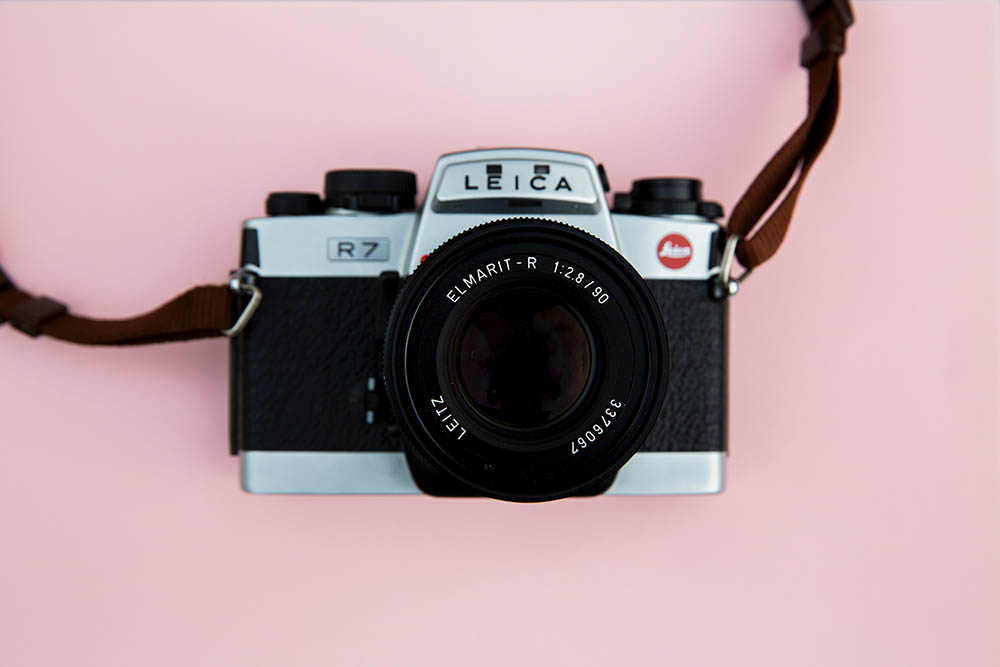 Photo Contests
Social media jives and thrives on visual content, especially on Instagram. This high demand for social eye candy makes Instagram the perfect platform to host a photo contest.
Photo contests can be held directly on Instagram as long as users tag you in their photos, but photo contests are more of a nuisance for individuals with private accounts. Most contests require your account to be public so businesses can see your photo entry. However, not all users want to change their profile to public just to enter a contest. To combat this? We suggest using a platform like Woobox.
Woobox offers its users an organized and simple way to host and collect submissions for photo contests. After posting about your contest online, direct users to a customized form curated to fit your contest needs. Collect user submissions with direct upload forms and choose whether you want to automatically or manually approve submissions. Once submissions are approved, you can conveniently curate a gallery of photo entries.
As for choosing winners? You can decide whether you want to hand-pluck a winner or host a public-facing voting contest. With Woobox, collecting voter information and making sure each vote is authentic is easy to configure and manage.
Need some inspiration? Here are a few photo contests you can do based on your type of business.
Retail Businesses
Tell your followers to board the love train by hosting a Valentine's Day themed photo contest. Entrants can post a photo in their all-time favorite pink or red outfit or can snap a photo with a loved one re-enacting an iconic scene from a romantic comedy. Prizes can include a free apparel item, a 50% off coupon code, or matching t-shirts for a casual date at the park.
Restaurant Businesses
Have a new menu item you want people to try? Create some buzz around your mini ghost pepper chile relleno dish by offering guests a chance to win a gift card to your restaurant via a photo contest. Let guests know that if they order the featured item, post a photo, and tag your restaurant, they will be eligible to win a gift card or a discount on their next meal.
Considering Your Calls-to-Action
Your call-to-action will heavily depend on the goal of your contest. If you are wanting to beef up the number of subscribers to your e-newsletter, lead your followers to a landing page or customized contest entry form where you can collect emails.
If your contest is staying within the social media platform it is hosted on, simple calls-to-action like tagging a friend in the comments or asking users to follow your account are common ways to boost your number of followers.
Calls-to-action should be easy to identify in a caption. Create a separate line for each entry rule and use bullets or emojis to clearly mark or identify each item.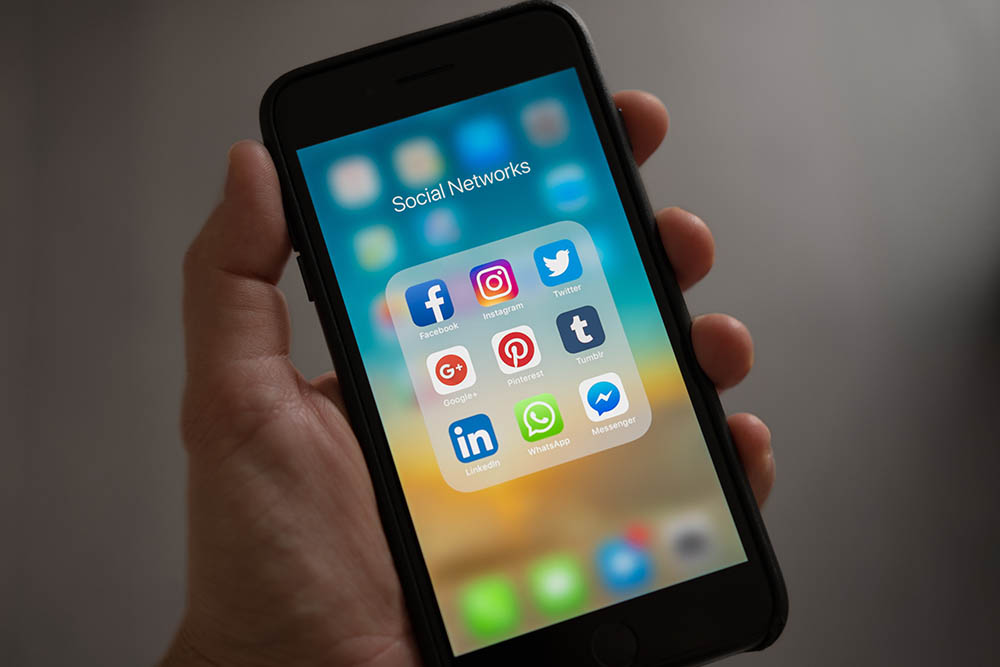 Tips on When and How to Advertise
Although you are welcome to host a contest or giveaway via your Instagram or Facebook without any paid promotion, if you are looking to significantly increase engagement or awareness of your contest, your best bet is to create an Instagram or Facebook ad. When promoting a contest or giveaway on Instagram, there are a few things you need to know first.
Instagram Ads
Contest Rules: As we've stated earlier in this article, the rules of your contest or giveaway should be easy to find and understand. Contest dates, entry rules, and winner choosing and announcements should always be clearly stated.
No Instagram Sponsorship: Instagram has a set of promotion guidelines that require contest hosts to let entrants know your contest is in no way sponsored by, endorsed, or associated with Instagram.
Facebook Ads
Facebook Advertising Policies: Like Instagram, Facebook has a long list of advertising policies users are expected to follow. Facebook is incredibly specific when it comes to the content you are able to promote, so make sure you educate yourself on the dos and don'ts to prevent any ad rejections that result in fists slamming against the table.
Ad Design: Facebook is known for being nit-picky about two things: the content of promotional ads and the design of promotional ads. One piece of advice we can give you? Watch your copy. When creating your Facebook ad, minimal text on your image is key. Too much text on an image may seem overly promotional and can result in your Facebook ad being denied.
Video Subtitles: When it comes to video ads on Facebook, having subtitles can better your chances for video views because people can watch your videos without sound. Why would anyone do that? Well, for employees taking a five-minute break in between tasks or spouses fighting insomnia at three in the morning, watching videos without sound and with subtitles prevents unwanted attention from bosses and grouchy profanities from sleepy partners.
Key Takeaways
Contests and giveaways are a fantastic way to increase user engagement for your business while giving your followers a chance to win something fun in the process.
Here are some key takeaways to remember as your host your own spring 2019 contest:
Giveaways allow you to thank users for following along on your journey.

Users are inundated with sponsored ads and brand posts. Your followers will be more inclined to keep following your account if you occasionally offer them an incentive to stay and win items (like that rainbow-striped bikini) they've been eyeballing.

User-generated content (+ contests) is here to stay.

Letting users to enter a contest or giveaway by exploring their creativity is a great way to increase attachment to your brand and gives you a better sense of what types of users are invested in your business.

3.2 billion photos are uploaded to social media each day.

Host a photo contest and use Woobox to easily collect entries and display them in a gallery for public voting.

As of last November, Instagram's algorithm has changed.

Hashtag contests require entrants to include a unique hashtag and @mention the hosting business in their caption to enter.

When marketing your contests on Instagram or Facebook, read through their advertising rules & policies carefully.

Avoid getting denied and receive better results when running your promotion within platform policies.
There's a smorgasbord of creative contests and giveaways. Our biggest takeaway for running a successful contest? Focus efforts on your Spring 2019 contest ideas by using an organized marketing platform like Woobox to handle the logistics of collecting entries and approving entries. With its extensive contest and giveaway campaign types, Woobox is your go-to marketing partner for contests, giveaways, polls, coupon and more.