It's that time of year! Leaves are falling, and Pumpkin Spice is taking over the world.
Time to bust out a Fall social media marketing campaign.
Here are some ideas to get you started.
Best Fall Scenery
1) Have entrants find the most beautiful spots in town and take a photo. An excellent idea for any local business or brand.
2) TBT! Host a "Throwback Thursday" contest and instruct users to post previous years photos of fall scenery.
Pumpkin Spice Lattes (PSL)
They're all the rage every Fall: Pumpkin Spice Lattes (PSLs). You can add a PSL into your social media campaigns to create a fun twist on a favorite drink:
3) Host a photo contest instructing entrants to post a selfie with a PSL and enter using #PSLwithBrandName (insert brand name!)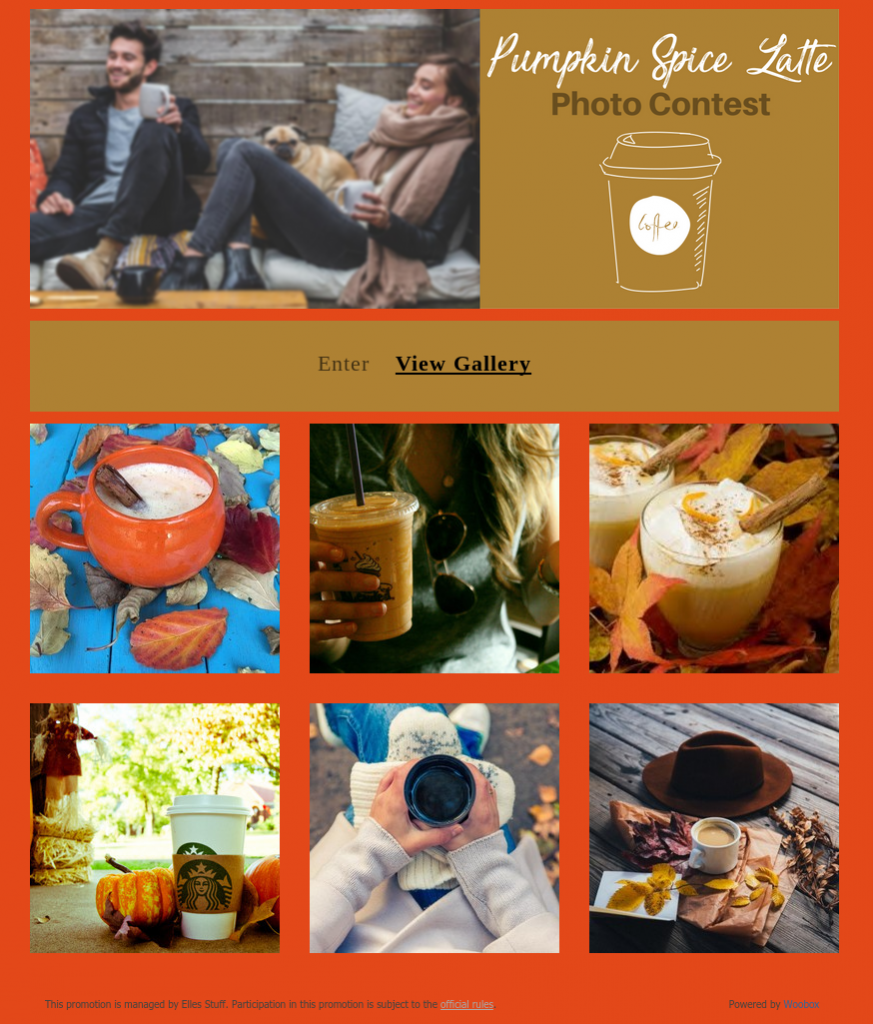 4) Vote for their favorite place in town to get a PSL.
5) Create a poll asking users if they love or hate Pumpkin Spice.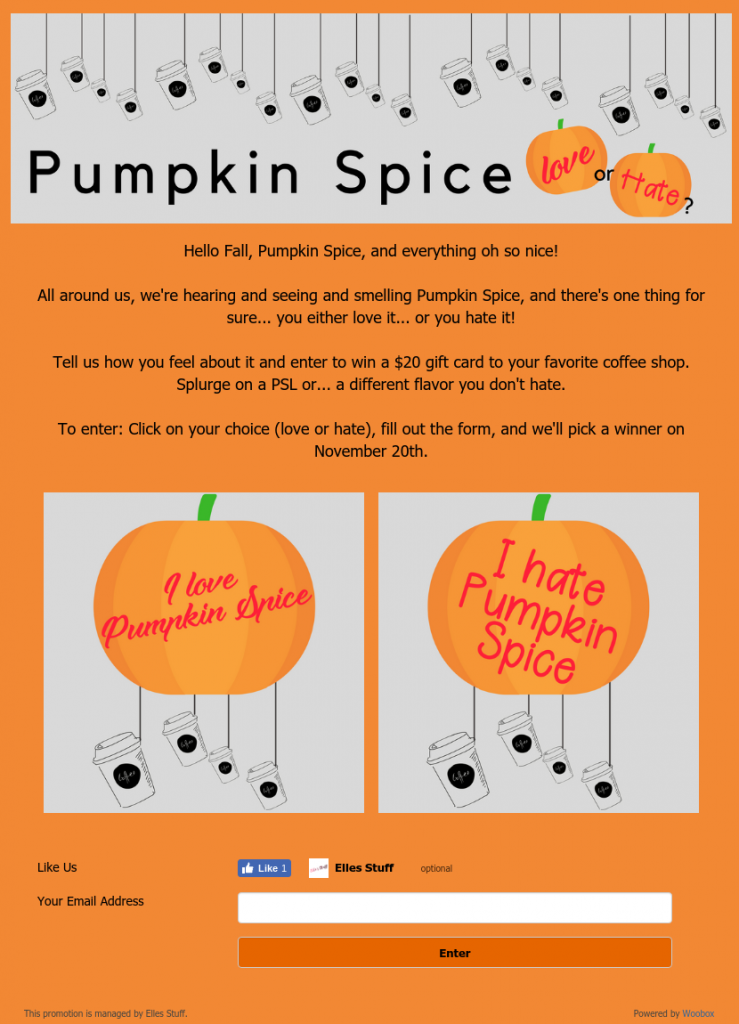 6) Build a quiz to find out what kind of fall coffee drink they are (Pumpkin Spice, Apple Spice, Caramel, Nutmeg, Maple, and so on).
7) Have users post their favorite DIY recipes.
Fall Style & Fashion
8) Create a Pin-To-Win campaign, have users "pin" their favorite Fall fashion styles.

9) Make a bracket putting different styles head to head
10) Offer a discount with our coupon app for fall clothing or fall type products in your store
11) Use a photo contest to gather pictures of "Fall makeup looks." Fall colored palettes are huge in the beauty world!
Crafts & Decor
Did you know Fall doesn't officially start until closer to the end of September? You'd never know it if you went online and scrolled through your social feeds. As soon as September 1st rolls around, people are posting crafts and decorations that are fall themed!
12) Best DIY Fall decoration (front door, office desk, living room, kitchen, etc. Theme it around one area in which they would decorate).
13) Pin-To-Win favorite Fall craft projects
14) Offer a free download of instructions on a Fall themed craft if they sign-up for your newsletter *use our Download App.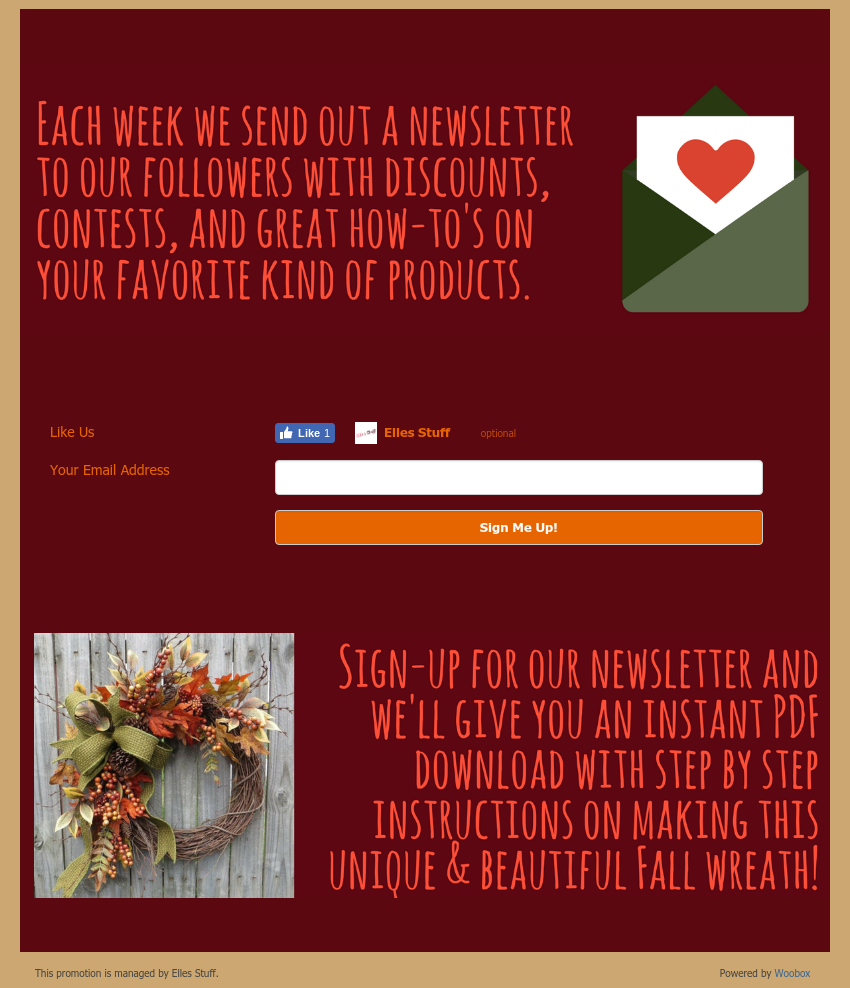 15) Run a Video Contest of the best how-to decor or craft idea video
16) Add a video to an entry page of a craft how-to, in the form require a user answer a question on the video to enter to win(use the password field, they have to get it right to enter!)
Pumpkin Patches, Leaves, Coffee, Boots, Football, and Hay Rides (Oh My)
Just some of the favorite parts of Fall for all… quickly turn these things into contests or ways to engage with the public.
17) No-carve pumpkin decorating contest. Collect entries with a UGC Campaign.
18) Instant Win campaigns are always a hit, use fall colors and visuals to amp up the Fall theme and give out your prize.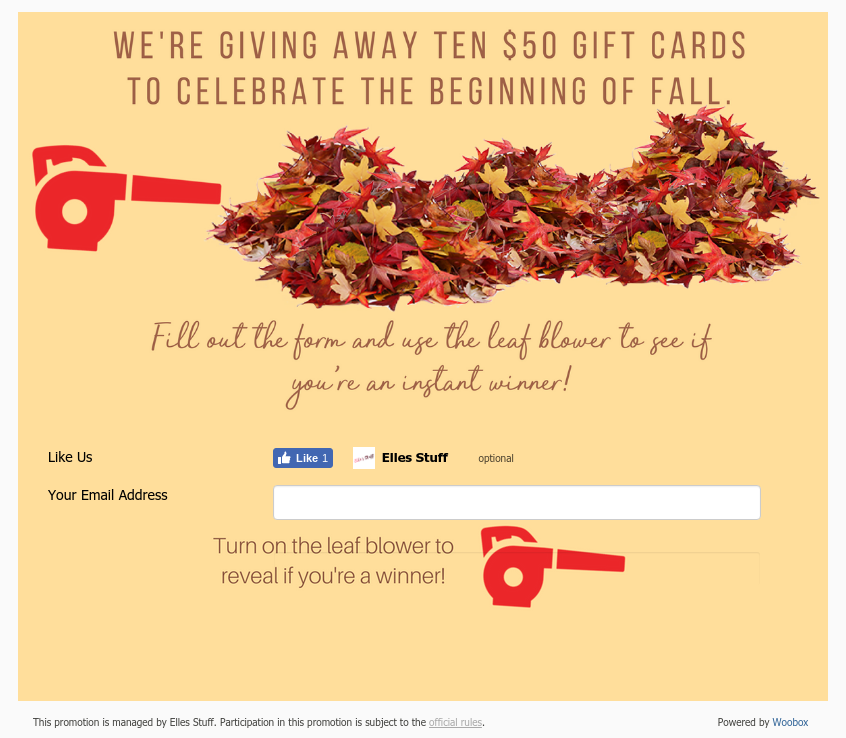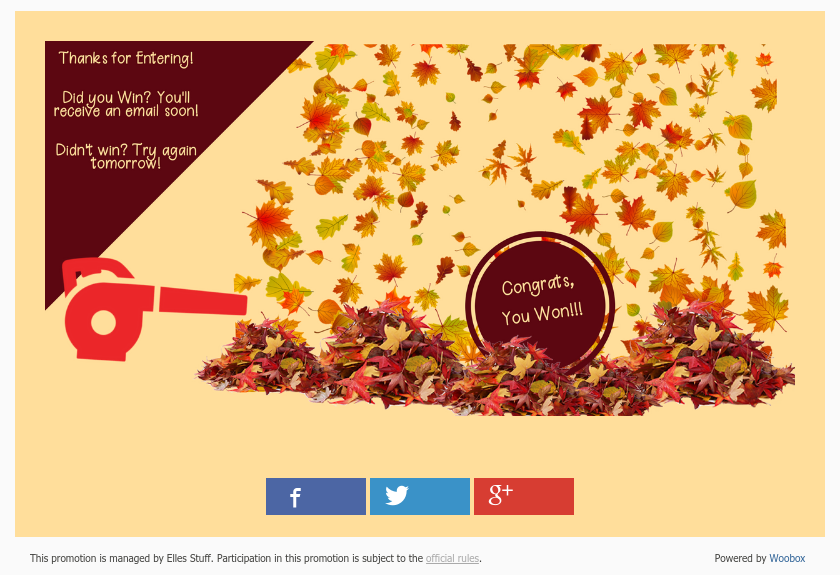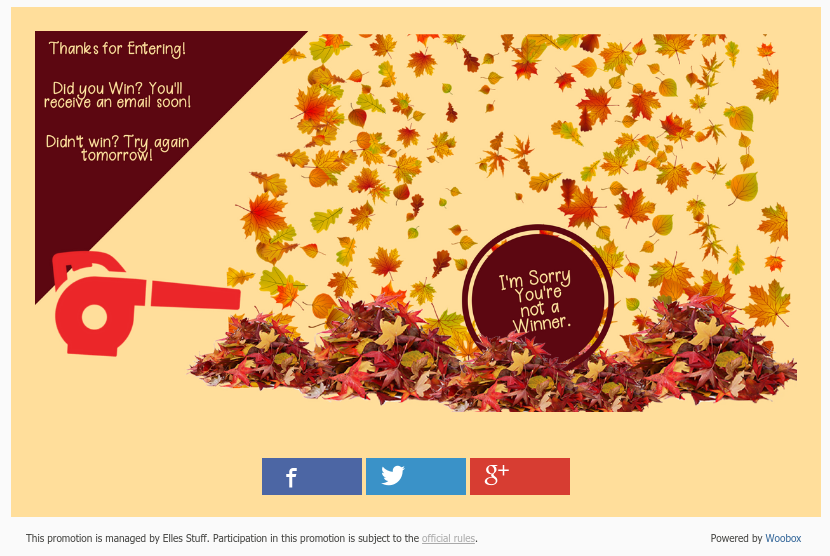 19) Provide a discount with our Coupon App based on a winning team, whether it's local or not (it's Football season)!
20) Coloring Contest. Have entrants color in Fall themed pages, anything with leaves, bobbing for apples, pumpkins, and so on. Many free graphics can be found online, or if you have the ability, create your own!
Bonus: Reward Ideas
Do you want to run a Fall promotion but are unsure of what to award the winner? Here are some quick thoughts:
Pumpkins and/or carving kits
Gift cards: Coffee shop or craft store,
Pumpkin spiced treats
Tickets to a local fall event, like a pumpkin patch or corn maze
Pumpkin pie from a favorite local restaurant
A basket of fall decorations
Shopping spree at a clothing store to update a Fall wardrobe
Offer free service of yard cleanup (like raking leaves!)
Fall themed gift basket: apple cider mix, gloves, mugs, warm socks, fall wreath, scarf, pumpkin spice candle, crafting magazines, etc.
Now that you have some ideas, try logging in for free to set up a fall campaign. When you're ready to go live,  purchase a subscription to have users participate. Have questions? Check out our forum or email your questions to support@woobox.com.