One of the most popular activities on the planet right now is coloring. Kids have always loved it and adults over the last few years have grown to love it again as well. What better way to engage your users than with a contest that is fun and creative? Luckily Woobox has you covered allowing you to make content available for download and a method of displaying entrants' art. Users will jump at the chance to not only color, but to also show it off online and have a chance at winning a prize!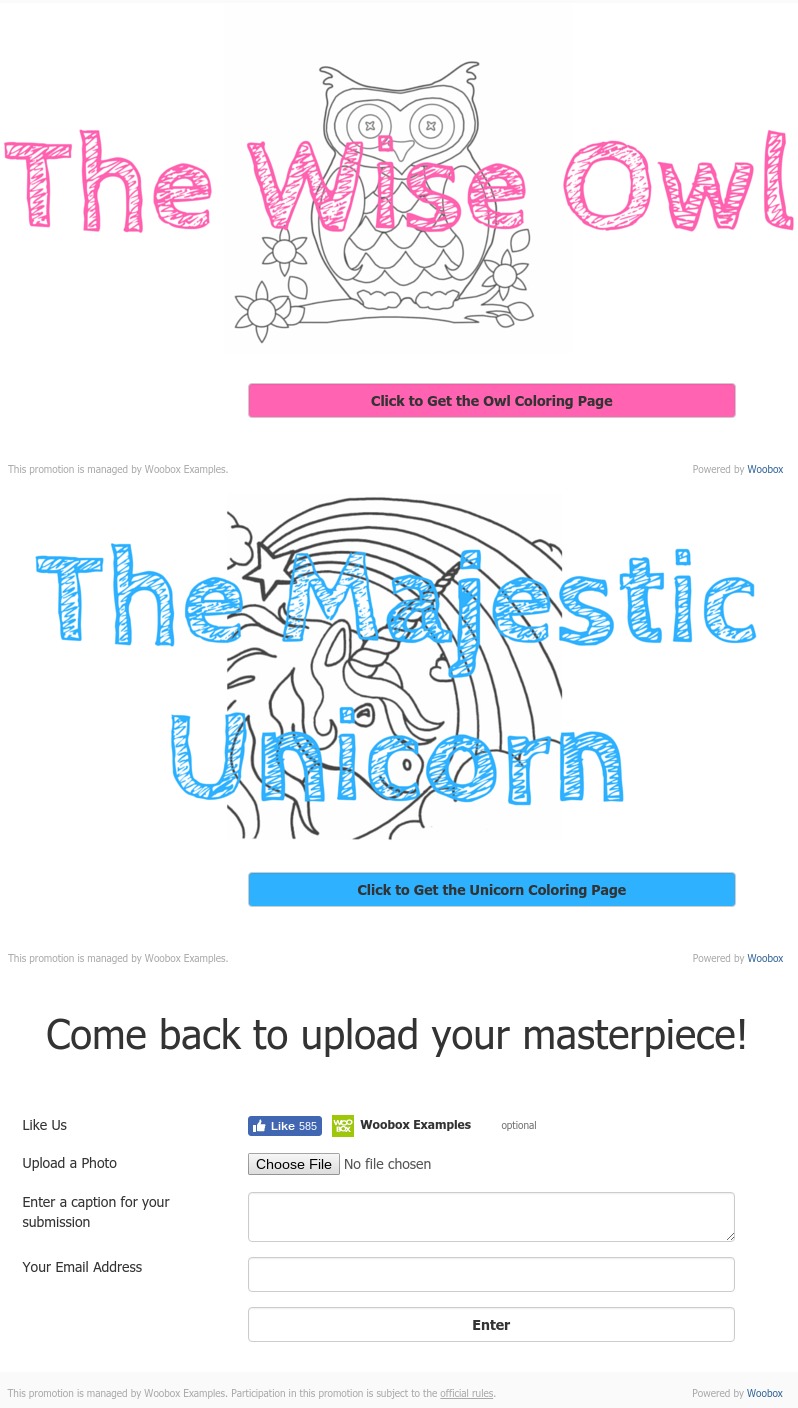 In this example the app is giving users the choice between which page they'd like to download and color for their entry. This method is showing two download apps embedded into the entry page of a Photo Contest. Thus, only requiring users to visit one contest app. When they download a coloring page, they never leave the app they're on. This method will require a business to be on the Growth plan or higher because it will implement Javascript.
NOTE:
If you are on the Solo Plan, you could still have a download app and a photo contest, but instead of both being on one page, a user would need to visit each app separately.
The first step is to create all of the apps you'll need. Use the Download App for each art page you are offering users to download. Then create a Photo App which will collect uploaded entries.

Next while managing your Download App, click on the "Embed" section. You'll notice two pieces of Javascript, one block of code and a line of code. Copy both pieces. Using a notepad or Word doc on your computer to paste both to will help.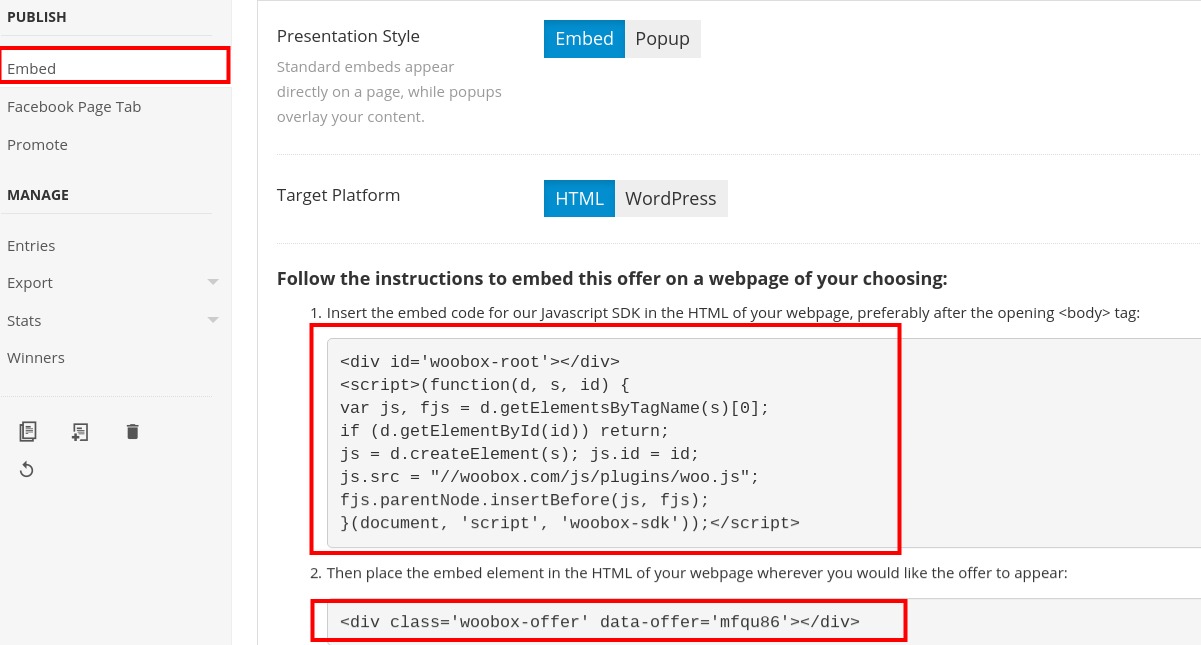 Now you will go back to your promotions page, manage your Photo Contest, and go to your customize section. From there, click "add component", and choose an HTML component.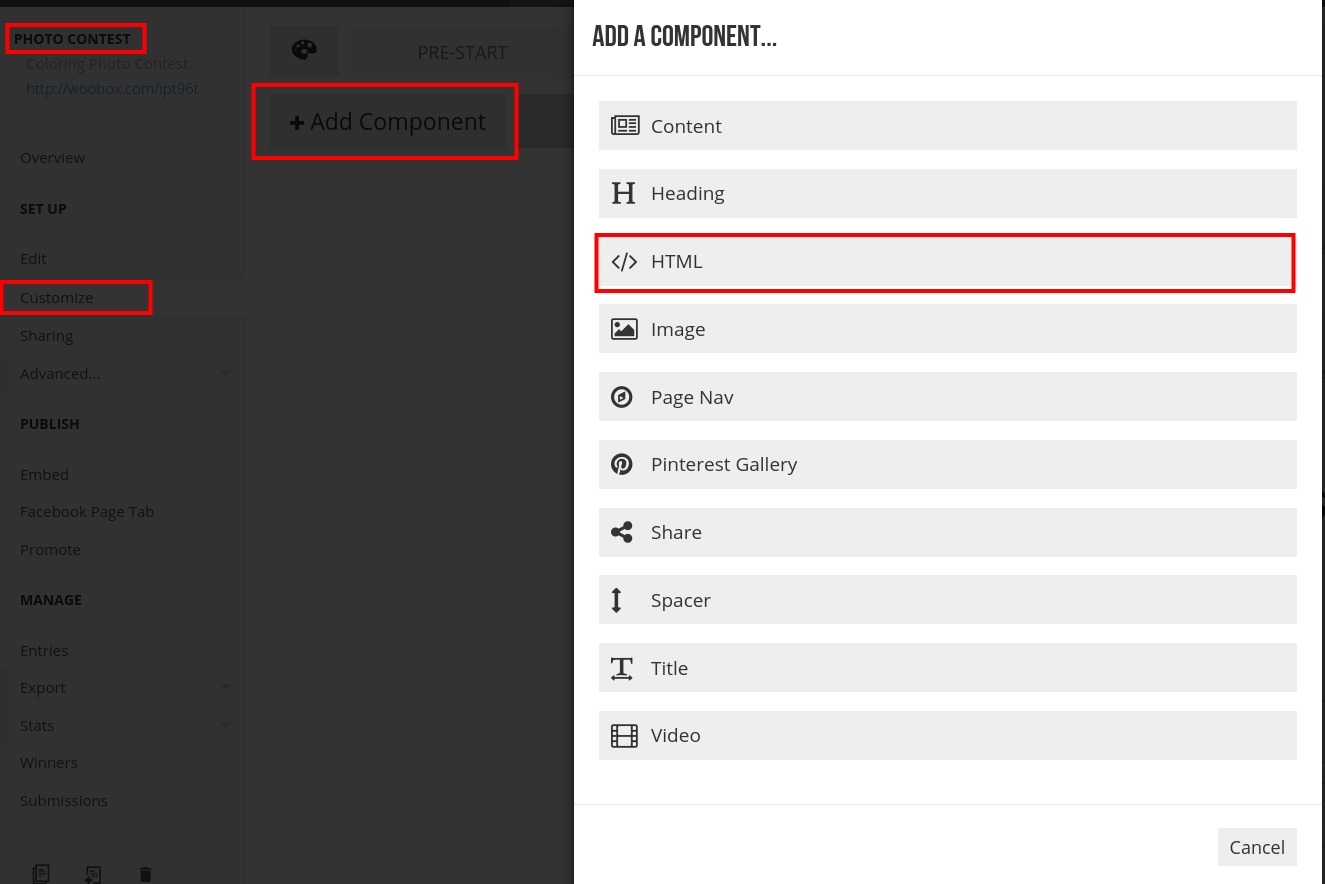 After you add it, hover your mouse over the HTML component and edit it. Paste the block and line of code into the HTML field and save by clicking "done".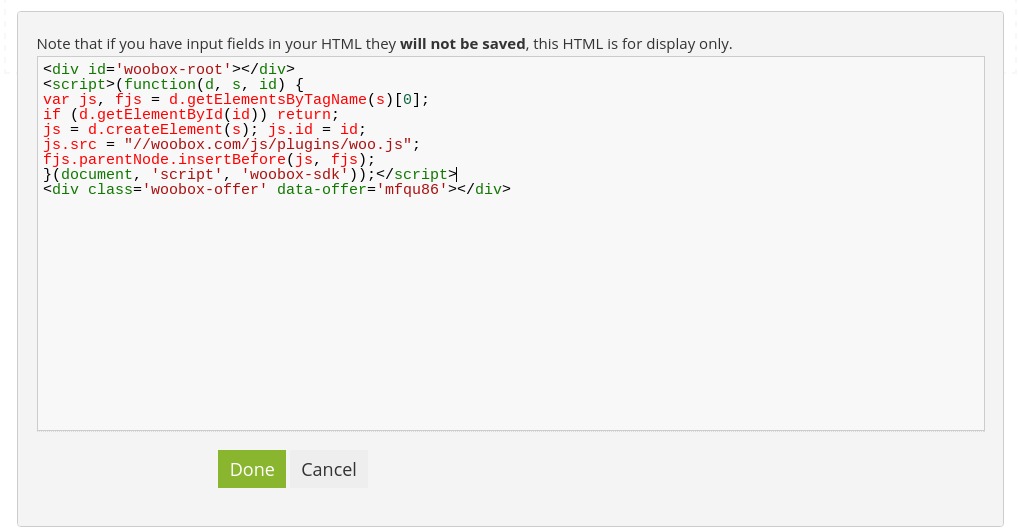 NOTE:
You won't see the content appear because it is Javascript. However, when you view it live it will appear.


Now users can easily access the coloring pages on the same app in which they'll submit their entry! If you are on the Solo plan you can accomplish something similar. If you add a photo to the entry page, you can prompt users to click that image to open up a new tab with the Download App.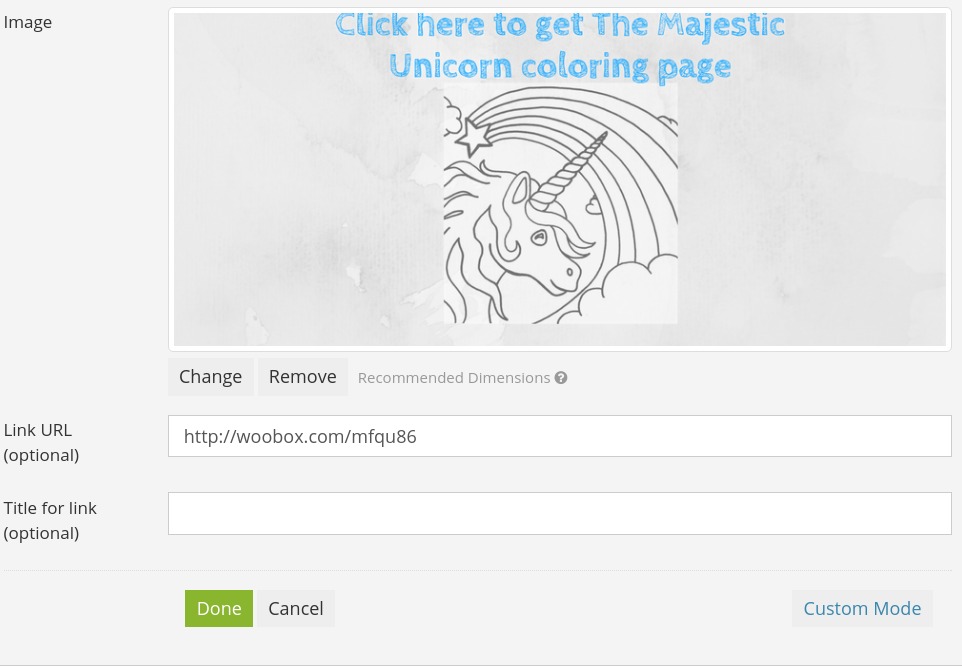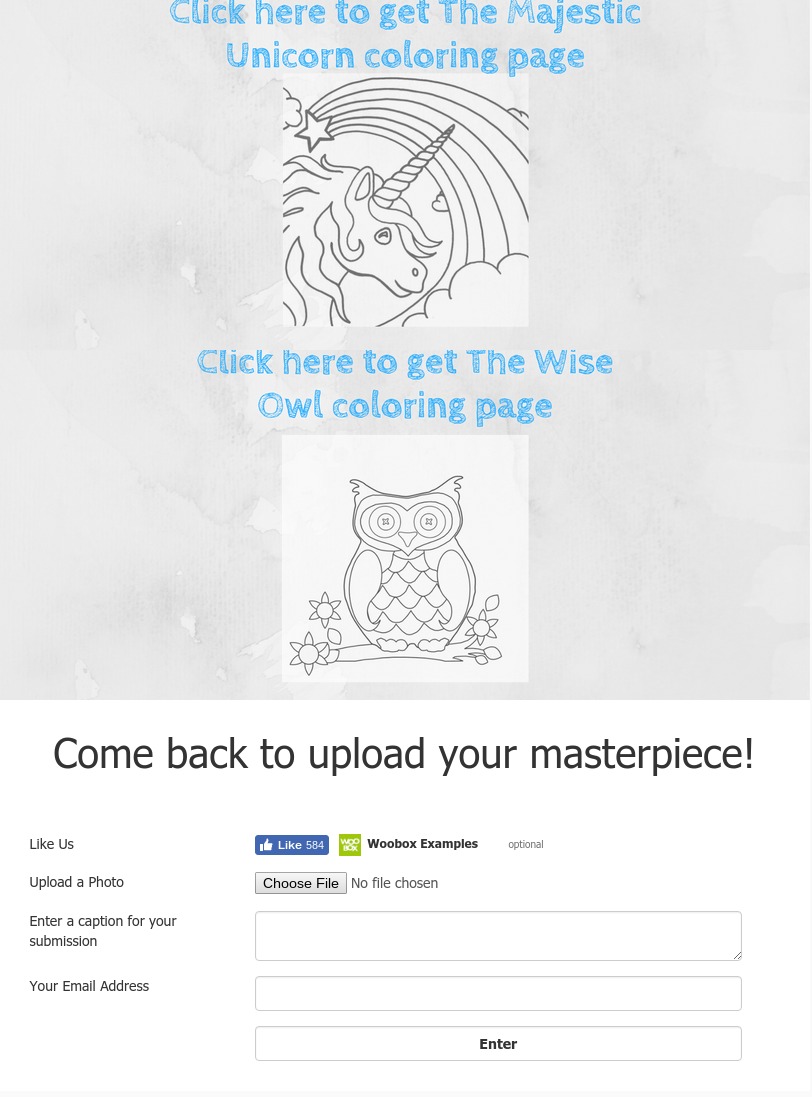 Whatever route you go, whether it's having it all on one single entry page or linking out to an image, you'll be set to run a really fun and unique promotion your users will love. Ready to get started? Set up your app for free now. When you're ready to go live you can then upgrade to have users participate! Have questions? Check out our Forum or email your questions to support@woobox.com.