It's no secret that social media users love selfies (those are photos you take of yourself for all you old-school, Don Draper-types). It's something that users are doing everyday whether or not you're using it to your business's advantage. So, why not expand your page's reach and engagement while also creating some free advertising for your brand? Here's how:
Create a Photo Contest or UGC Contest asking users to submit selfies at one of your locations, with your branded product, or enjoying your restaurant's food.

Enabling hashtag entries is definitely advised.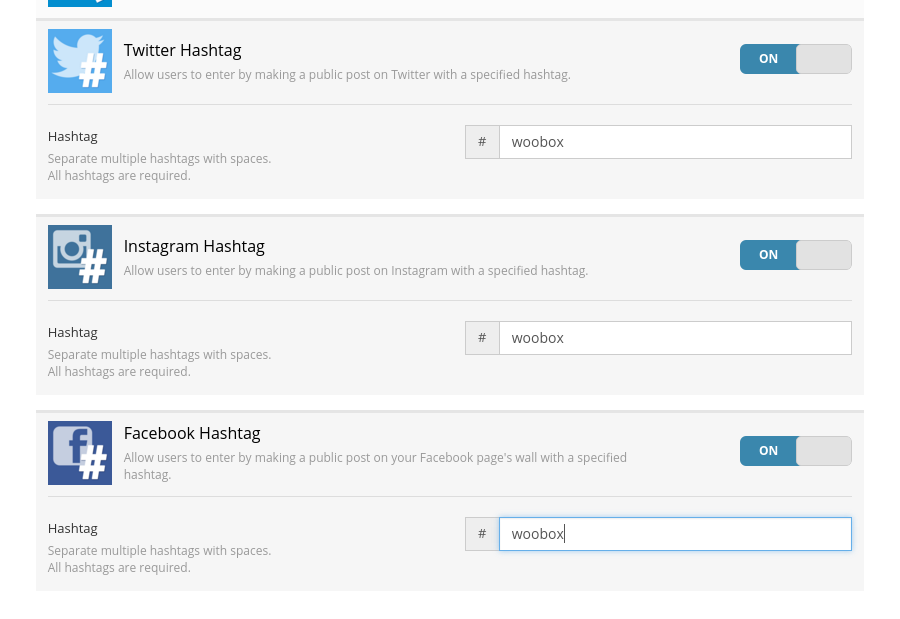 By enabling hashtags, you can advertise the offer and required hashtag on location and allow fans to snap a selfie with your product while at the location, and instantly enter the promotion by uploading their pic with the required hashtag right there on the spot. No time-consuming form fields, no need for the user to follow a link, just a quick and easy selfie they may have uploaded anyway. When they upload the pic with your designated hashtag, the submission will automatically be pulled in to your promotion, and displayed in the gallery if auto-approval is enabled.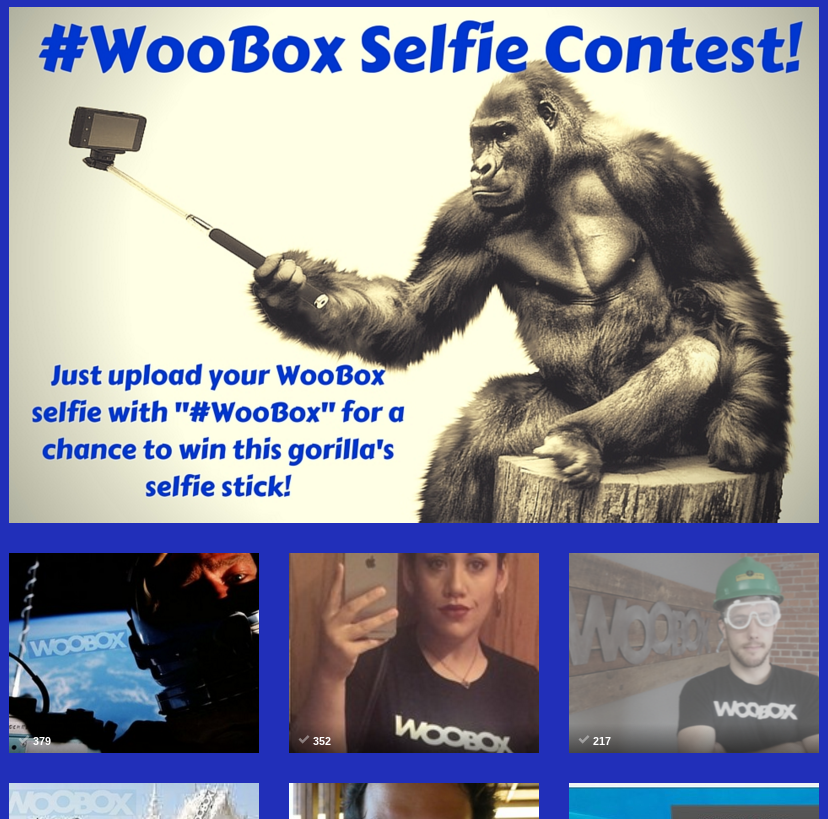 NOTE:
When accepting hashtag entries, the app will collect the entrant's username along with their photo and caption. No additional data will be collected.
Once a user's photo is in the gallery, they can share their submission right from the gallery page (along with a link back to the offer) and ask their friends to vote for them. In the process, your brand name and identity is being shared with a network of potential new fans!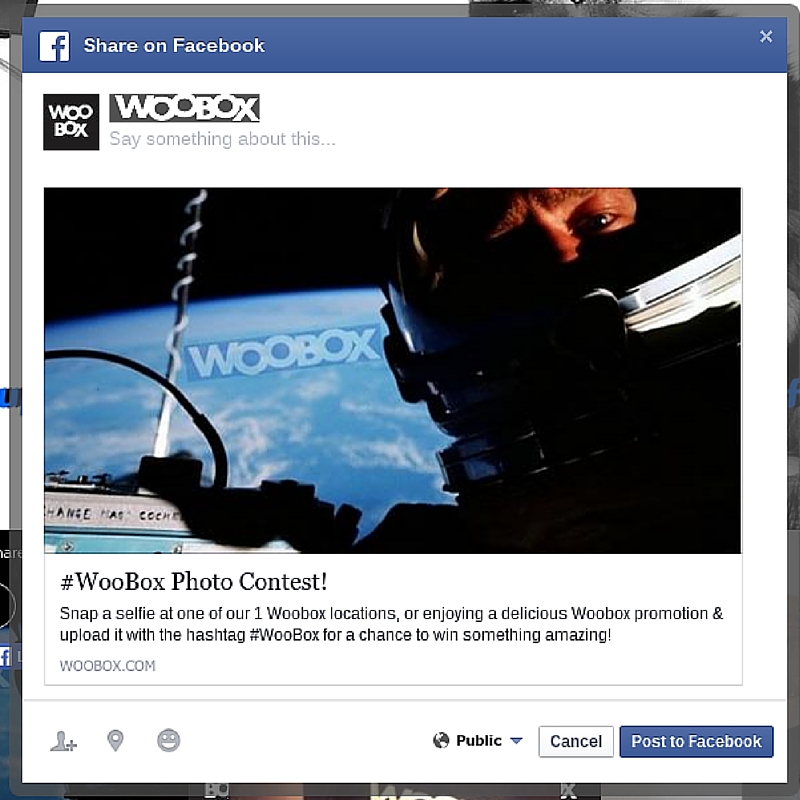 Hopefully, this has inspired you to use a Photo or UGC contest to get your fans tagging and sharing your brand name or product. Have a great Photo Contest idea to share? Have questions? Email us at support@woobox.com.