Customers often ask us for examples of live promotions that they can use as inspiration for their next contest, sweepstakes, coupon, poll or other social promotion. And as part of our on-going initiative to help our customers better sell themselves and their services, we are proud to present 4 Super Big Game Day Promotions* to get your creative brain a-buzzing.
You don't have to be directly tied to an event to benefit from the event buzz itself – you just have to be creative and find a way to make your product or service relevant! In the following four examples, you will see that each company found a way to inject their brand into the excitement of the Big Game day, without losing their individual brand strategy in the hype of the event itself.
The obvious choice here would have been for Frontier to offer up tickets directly to the nearest Super Bowl airport, but Frontier decided not to limit entrants to fans who were only interested in the Big Game.  With a grand prize of a $500 towards a future Frontier flight and three second place prizes of $100 each at Fanatics.com, the promotion appeals to fans of the Big Game and non-fans alike. Plus, every single entrant in Frontier's Big Game Vote contest gets at least 14% off at FlyFrontier.com and 15% at fanatics.com. Yep, every entrant.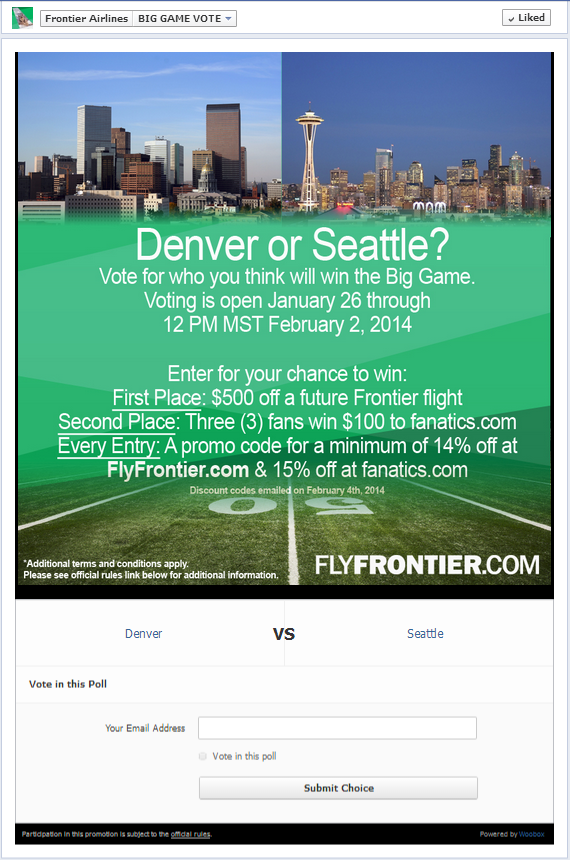 To celebrate the 48th year of the Big Game, Lee Jeans is offering entrants who correctly guess the winning team a discount of 48% off a pair of Lee Jeans. For those that guess incorrectly? Well, they win as well – an undisclosed super offer. And everyone who enters, win or lose, will have the chance to win one of 48 free pairs of jeans. For Lee fans, its a win, win, win!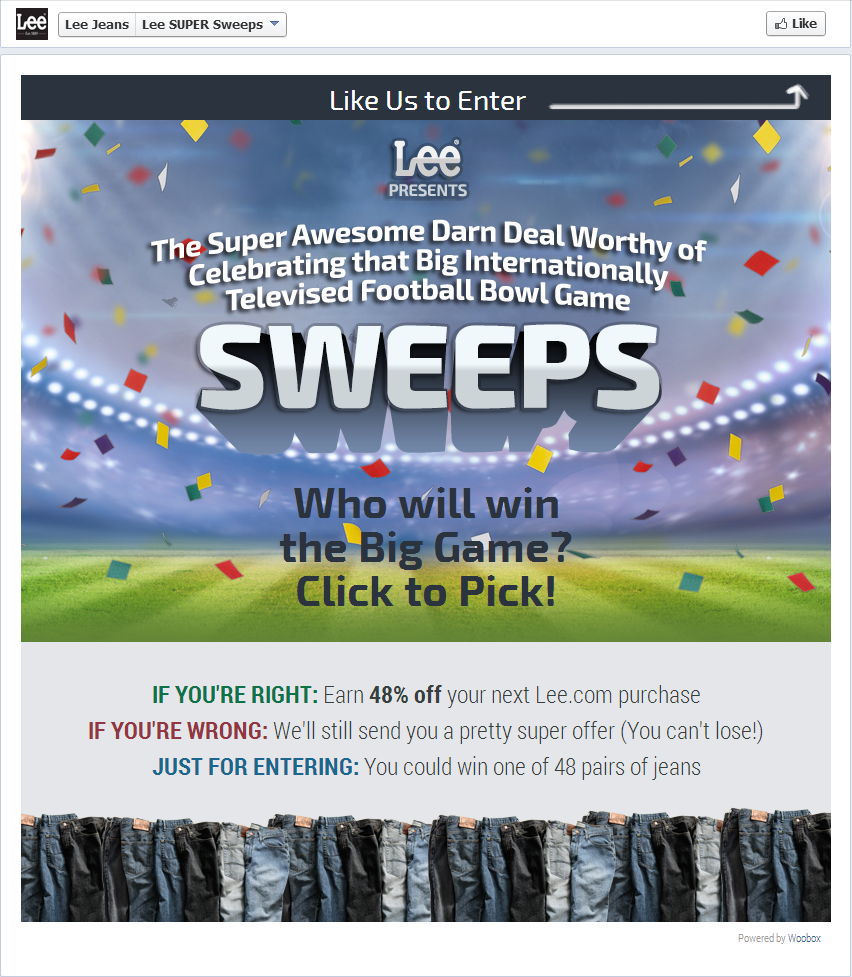 Chevys fans are asked to weigh in on more than just who will win the Big Game – they must answer what the score will be, what song will be sung at half time and the total yardage of the winning team. Savvy marketers will also note that Chevys is collecting valuable marketing data, including email addresses with an opt-in for their newsletter, birthday, and which location is the entrant's favorite Chevys. The big winner will receive one Chevys entree per week for an entire year.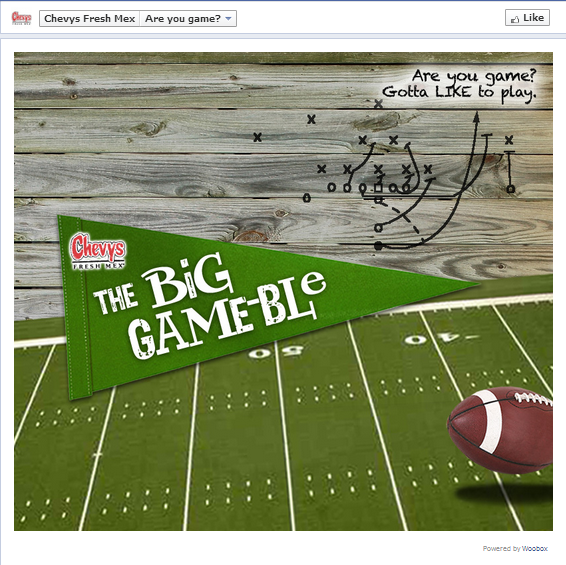 In or out of bounds? That's the question Asus wants to know from entrants in their Touchdown and Win Sweepstakes.  The reward? One lucky fan will receive 2 tickets to the big game with round trip airfare and two nights hotel plus an Asus Memo Pad FHD10. Every time their winner uses their new Memo Pad, they will surely think of the fabulous time they had at the Big Game!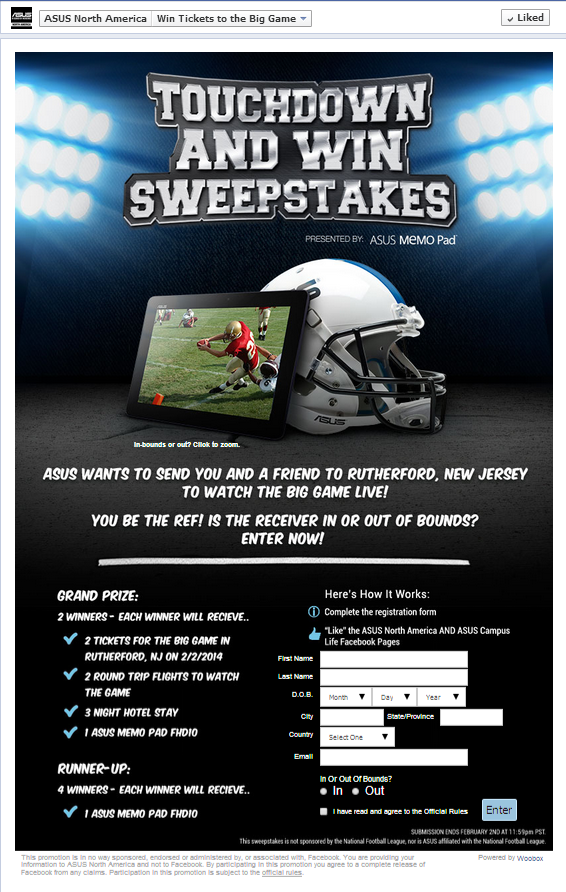 * WOOBOX FUN FACT:  Ever wonder why so many companies refer to the "Super Bowl" as the "Big Game"? The NFL owns and protects the trademark for the term "Super Bowl", so unless you're an official sponsor with the rights to use the term you could get slapped with a Super Lawsuit.