With the abundance of ghouls, goblins, vampires and fairies invading our lives – be it in cute kid, adorable puppy, or scary adult form – October is the perfect time to run a photo contest. With all that photographic fodder just sitting there waiting to be uploaded and masses of costume-adorned fans obsessed with showing off their creations, we've found that entry rates increase significantly during this month of haunts and horrors.
Don't think that a Halloween photo contest will work for your business? Check out some of the decidedly non-Halloween-themed businesses that successfully parlayed the holiday into creative fan engagement using Woobox's Photo Contest App:
Sue Bee Honey
As with all promotions, it's most effective to make your photo contest relevant to your business and offer a prize your fans will enjoy. Sue Bee Honey did just that, by creating a costume contest beyond the ordinary "cute kid" contest – they stipulated that all entrants must be bee-related with a $50 grand prize and a Sue Bee Honey gift pack. Entries were both of  the human and pet variety, and included lots of winged cuties and even a Winnie the Pooh!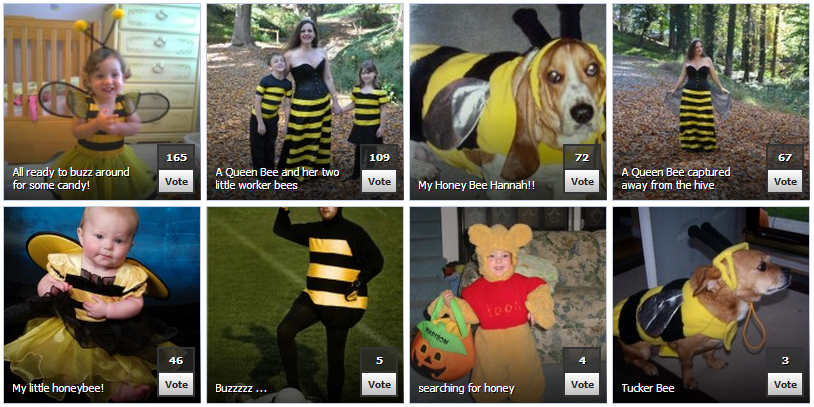 The World of Eric Carle
The World of Eric Carle took a similar approach by asking their fans to dress up as their favorite Eric Carle character, resulting in some adorable little hungry caterpillars. Rewarding your fans for being true fans and offering a prize that gets them excited (in this case The Very Hungry Caterpillar Prize Package) results in very targeted and engaged pool of entries.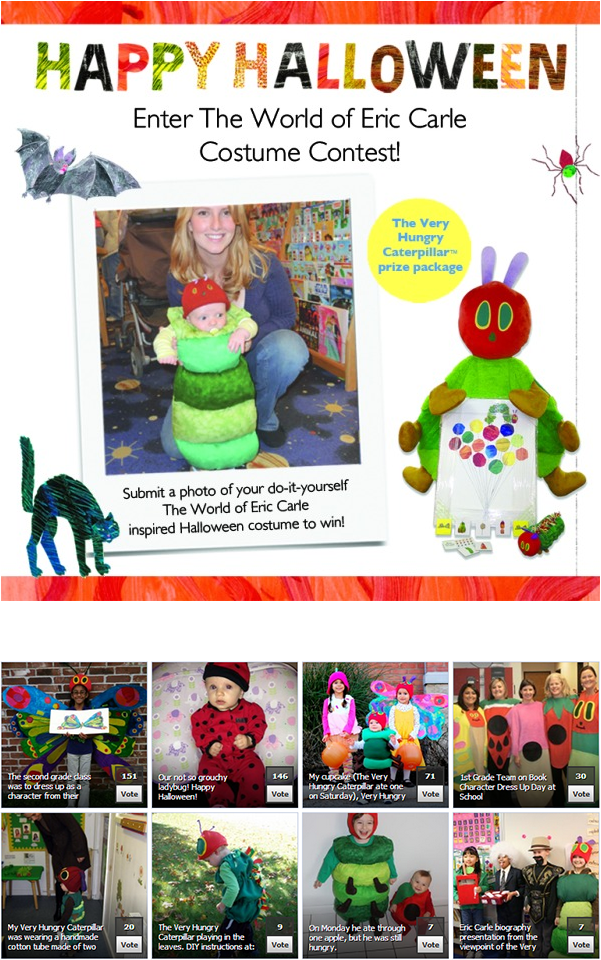 Family Video
Family Video took their contest one step further by requiring costumed fans to take their picture in one of their video locations as a required element to enter. Over 120 fans took a photo in one of their locations as part of the contest, and we'll bet more than one rented a video while they were there.
Mackenzie's Animal Sanctuary
No photo contest compilation would be complete without a pet photo contest example. McKenzie's Animal Sanctuary asked fans to submit photos of their furry friends in costume for their photo contest and let their fans vote for the best costumed canine.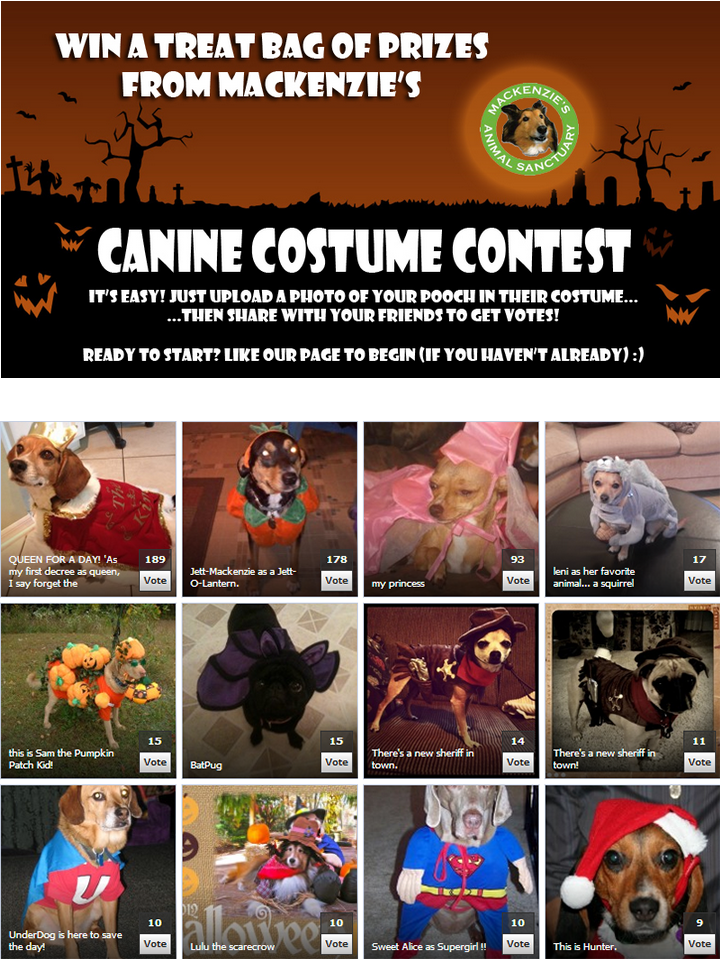 TRIAD Dragons
For a completely different take on the Halloween photo contest, check out TRIAD Dragon's Jack'o'Freakin'Lantern Carving Contest. Entrants got to show off their pumpkin artistry for a chance to win one of three pairs of tickets to a huge Halloween dance party. The prize was both topical and relevant, and the entrants showed true enthusiasm by creating some masterfully carved pumpkins. Check out the offer and some of the entries they received below:
Now that you are properly motivated, what kind of monster mayhem will you create?