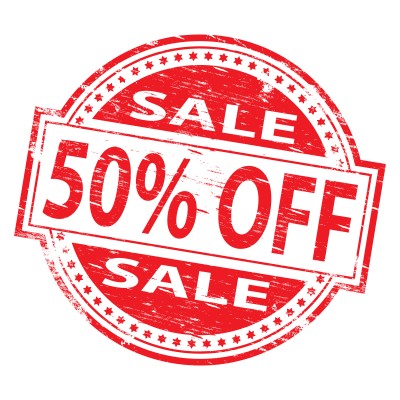 The Woobox New Year Sale is on.  Get the social marketing apps you need for 2013 and save 50% until Jan 8th! 2012 has been a very exciting year for Woobox.  Over the past 12 months, we've introduced several new apps, along with many new features within the existing ones.  We've grown tremendously and we couldn't have done any of it without you, our customers.  For that, we'd first like to say, "thank you" to all of our loyal users.
In celebration of the new year, we'd also like to offer a limited time opportunity for both current and new Woobox users, to help you save some money and plan ahead for 2013!  From now until January 8th, you'll have the opportunity to purchase a subscription for a one-year prepaid commitment, at half the regular subscription price.
The first 1,000 subscriptions will receive 50% off the normal cost of any Woobox Pro-level plan when you pay upfront for 12 months; saving you anywhere from $174 to nearly $1,500!  There's no limit to the number of businesses you can upgrade at this discounted price, so feel free to purchase your prepaid subscriptions for any/all of the businesses you manage, just make sure to do it before the offer ends (January 8th, 2013 @ 5:00PM PST).
It's easy to take advantage of this offer, just follow these steps:
Go to the Change Plan page of your Business Settings;
Select the (12-months) plan level option;
Click the Purchase Account Level button to  complete the transaction.
You'll be charged a one-time fee for the total (discounted) cost, and the subscription will be set to run for 12 months from the day you upgrade.  On behalf of all of us here at Woobox, we wish you the best for 2013!
This opportunity is limited to the first 1,000 subscriptions and will be available starting Thursday, December 27, 2012 at 8:00AM PST, and ending Tuesday, January 8, 2013 at 5:00PM PST.