Have you ever wished for more hours in your day? Or dreamed about having more than two hands so you could complete several tasks simultaneously? Marketing automation tools might be the solution you've been looking for.
As a small business owner, you might think marketing automation tools are too expensive or too complex actually to help your business. That couldn't be further from the truth. In fact, marketing automation could help you compete in the ultra-competitive online world for just a few dollars a month.
And, don't worry, you won't need a computer science degree to get started.
First, let's talk about the benefits of marketing automation, then we'll look at a few tools you'll want to try.
What Are the Benefits of Marketing Automation?
Marketing automation is taking the business world by storm. By 2021, the automation industry is expected to generate 214 billion dollars worldwide. While it might feel like automation is best left to the big brands with deep pockets, the reality is smaller businesses actually have more to gain by leveraging automation.
Here are a few reasons why your business (large or small) should be using marketing automation:
Saves time: Automation tools can take over tedious tasks, so you have more time to focus on strategic goals. Small businesses, in particular, often rely on small teams. Automation allows you to do more with lower overhead costs.
Improves scalability: Automation relies on machine learning, not humans, which means your automation solutions can easily grow as your business expands — no need to hire more staff.
Provides access to better data: The core goal of AI is to recognize patterns. Automation can quickly and easily analyze your audience, show which campaigns are most effective, and generate reports for sales, marketing, and other areas.
Increases accountability: Better data makes it far easier to track what each team, salesperson, or marketing campaign is succeeding. Increasing accountability allows your team to focus on strategies that work. It can also increase cooperation between sales and marketing.
5 Marketing Automation Tools to Try Today
Now that you understand the benefits of marketing automation, you might be willing to give it a try. But which tool is best? A quick Google search will show you there are literally hundreds of marketing automation tools on the market.
So, which tool should you choose? The most effective marketing automation tool will depend on your marketing goals and industry. For example, if your business doesn't have an email marketing list, email marketing automation won't do you much good.
Here are a few marketing automation tools to consider:
Customer.io
Customer.io is an automation platform designed to help businesses send personalized messages based on customer behavior across multiple channels. For example, you can send prospects relevant emails based on what pages they visited on your website or send push notifications when a prospect fills out a form.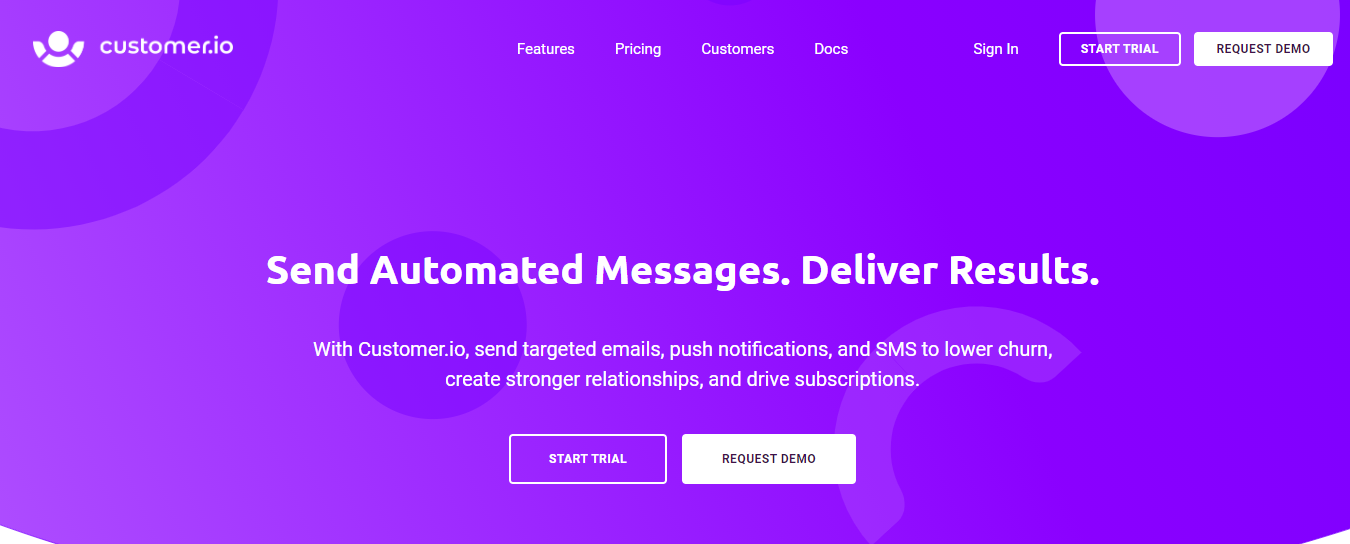 The platform stores and sorts through a massive amount of data, including website analytics, order history, and any other type of data you can send to them! Pricing starts at $150 per month for up to 12,000 customer profiles.
AdRoll
Adroll is a marketing automation platform for direct to consumer brands (think ecommerce, software companies, or anyone else that markets directly to their consumers.) They use data gathered from billions of consumers to help brands send more targeted content across channels.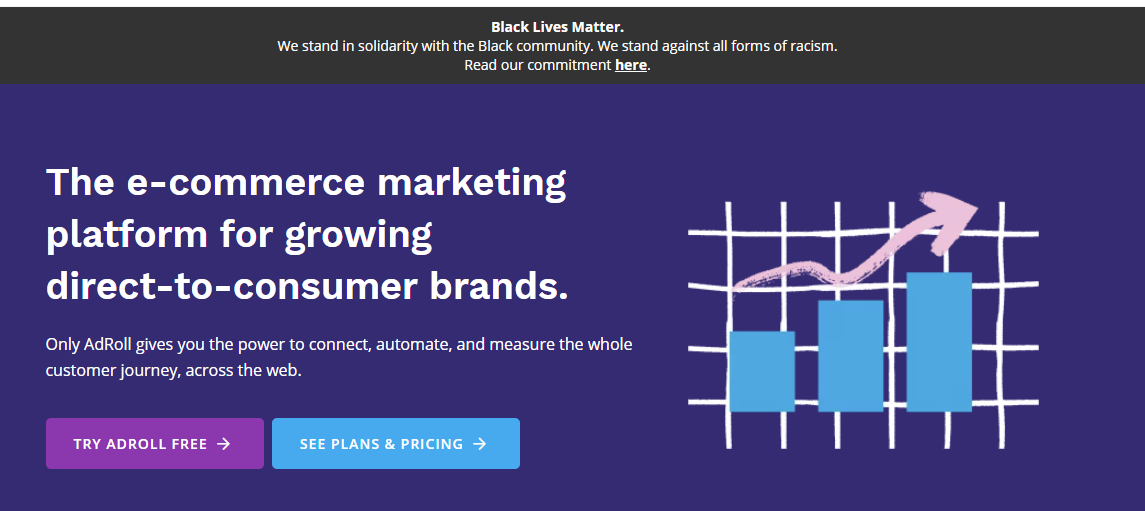 For example, it can show you if a Facebook ad is driving sales — even if those consumers make purchases later from their desktop. Other features include advanced audience targeting, email automation, dynamic ads, retargeting ads, AI-driven product recommendations, and more.
If you are looking to drive audience loyalty and increase sales, Adroll is a powerful marketing automation tool. They are specifically designed to help companies compete with larger brands. Pricing starts at $9 per month for their Essential plan (up to 10,000 emails a month), and they also offer a free, limited feature plan.
IFTTT
IFTT (if this, then that) isn't so much a marketing automation tool as an app connecting tool. So, why is it included on this list? Because it's a powerful tool to create custom automations for just a few bucks a month. Plans are just $3 per month for unlimited "applets," including highly specialized formulas with conditional logic and multiple steps.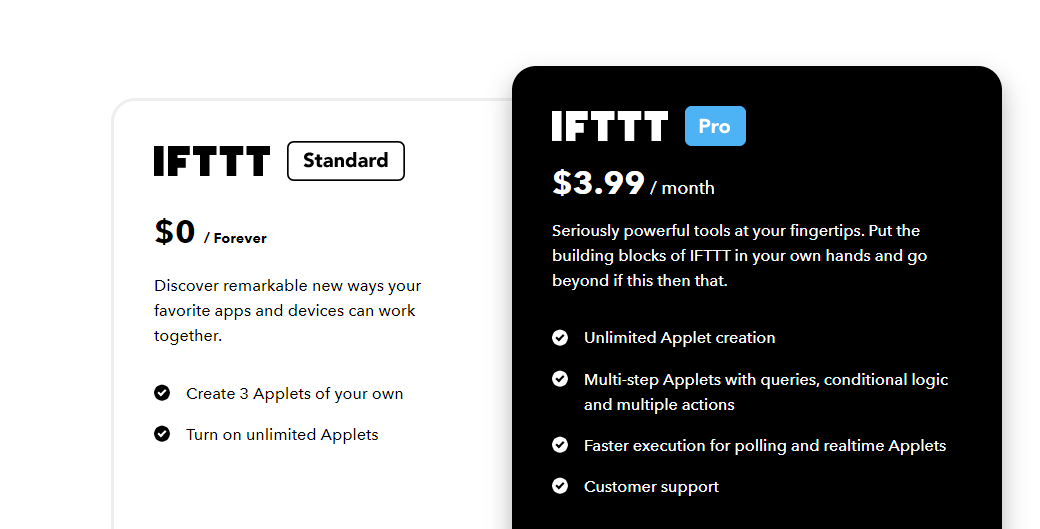 So, what exactly does IFTTT do? It works by connected apps (even some that don't have integrations) and helping you design your own automation — with very little coding knowledge. For example, you could use IFTTT to connect WordPress and Facebook, then use an applet to automatically post new blog posts to your business Facebook page.
Here are a few other examples of things you can do with IFTTT:
Sort emails so important messages go to the top of your inbox.
Share Facebook posts to Instagram, Twitter, and other channels.
Add a to-do list item when customers email you.
Automatically record campaign stats and upload it into a spreadsheet for you.
Keep your social media profile images consistent across all platforms.
Get a Slack message or alert when your company is mentioned on Reddit.
If you have a few tasks you want to automate but are overwhelmed by complex tools, IFTTT is a fantastic option.
Woobox
Woobox is a powerful tool for designing, launching, and managing online contests, sweepstakes, and giveaways. However, managing contests can be a hassle, so they've thrown in a few automation tools to make your life easier.
For example, their Instagram comment picker automatically downloads comments and can choose a random winner. So you can spend more time making the most of user-generated content and building brand trust!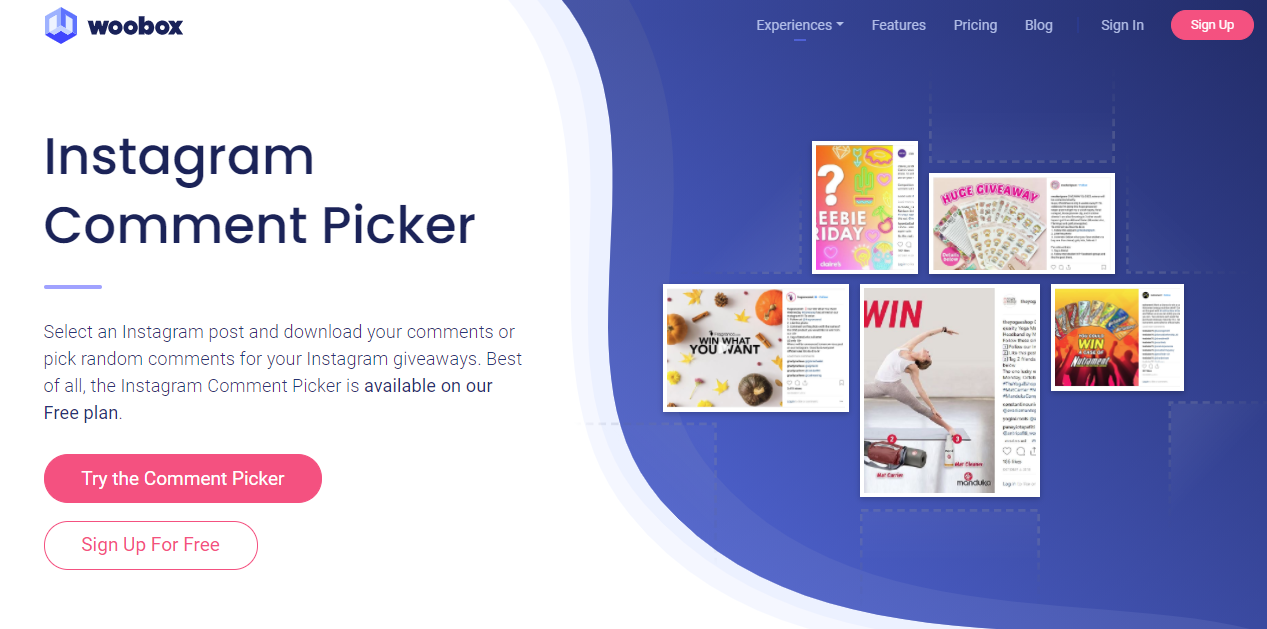 Pricing for Woobox starts at $0 per month for the limited free version or $37 for the Basic plan with unlimited campaigns, expanded comment picker apps, and up to 1,000 participants a month.
Missinglettr
Missinglettr is an automation tool that makes social media marketing a breeze. Rather than spending hours a week creating and scheduling social media posts, Missinglettr uses AI and machine learning to automatically create up to 12 months of social posts from every blog post.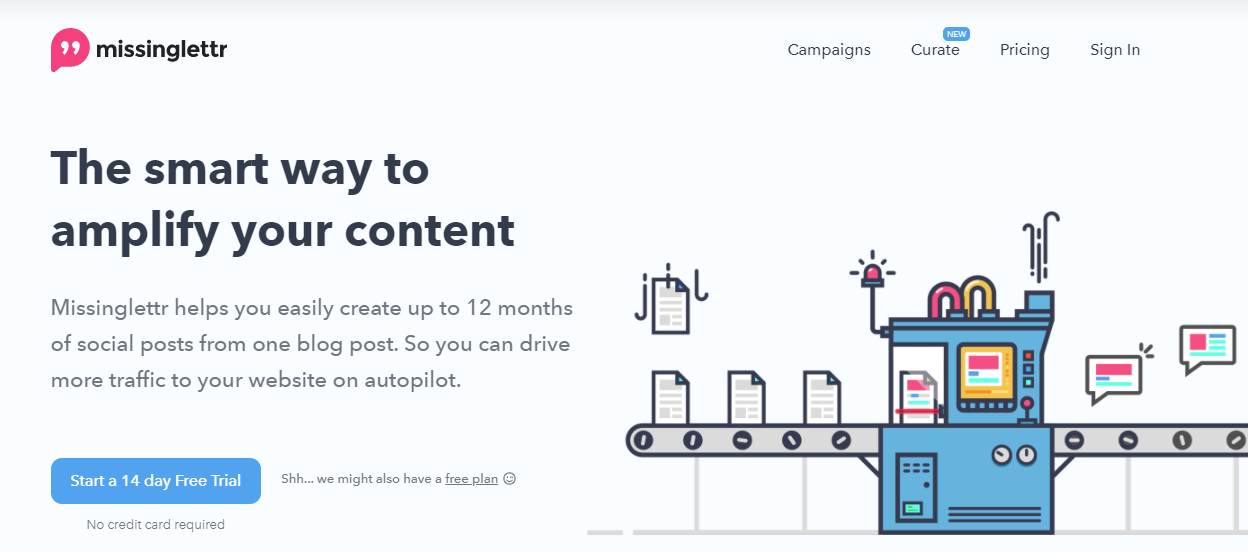 How does it work? The tool browses your blog posts and selects snippets and images to create engaging social media posts. Then, the tool schedules the posts for you. It's a simple way to stay visible on social media — even when time is at a premium.
Their free plan allows you to connect to one social platform, and paid plans start at $9 per month for up to three social profiles.
Conclusion
If you haven't jumped on the marketing automation train, the time is now. Marketing automation is no longer the clunky machine it once was. AI and machine learning are quickly becoming the keys to building a successful, competitive business. Give these automation tools a try:
Customer.io
Adroll
IFFT
Woobox
MissingLettr
Ready to build your first Instagram contest? We can help. Contact Woobox Support from 8 am to 5 pm PST, Mon. through Fri at 1-360-450-5200 and support@woobox.com.