Running a brand's social media can be rough. You've got to research, plan, write, create, monitor, curate, respond, and more.
How can anybody accomplish all that and still have a life outside of work?
Lucky for you and me, there's a lot of great tools out there that were built with the express purpose of helping you become a social media marketing hero.
Here at Woobox, we know the importance of great tools. That's why we've curated this list of 58 great tools that will help you boost your brand and make you look like a rock star.
Jump to any social media tool or category:
---
Insight
Audiense Connect is a tool that helps companies find and build their target audience in twitter. Audiense is great at providing analytics and insights on the people that matter to your business.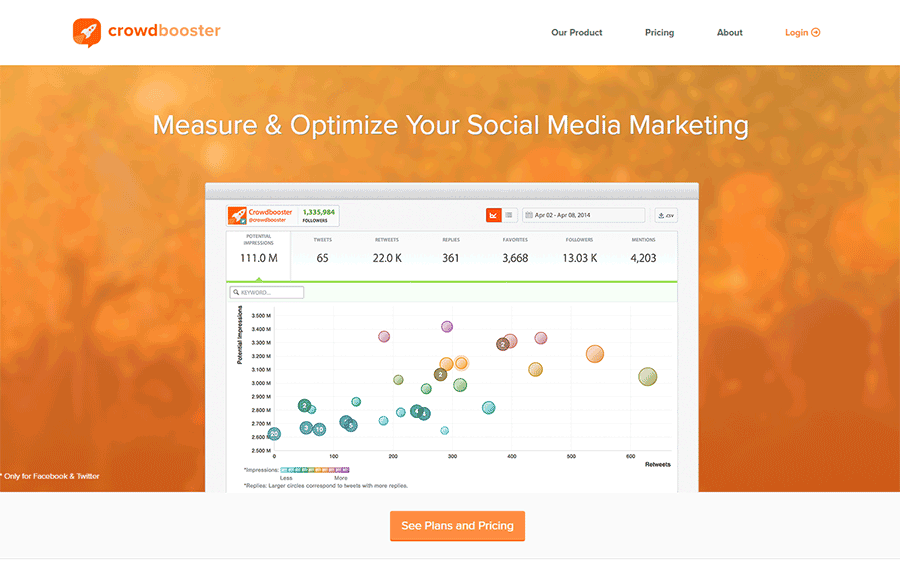 Crowdbooster prides itself on its robust reporting capabilities, which produce beautiful and easy to read graphs and charts. It also includes creation and sharing of social posts.
Crowdfire lets you quickly categorize your followers into people that are engaged, influential, unfollows, and more.
This tool is owned by Twitter but stands alone, Engage is an app that gives you real-time data and provides insights into your posts.
Another built-in tool, Facebook Insights is something businesses should not ignore. You can segment your audience, get insight into what they're engaging with, as well as where they're from.
When I had a Moz subscription, I used this consistently. Followerwonk allows you to quickly manage your Twitter following. It also allows you to find similar people to your audience to follow, attracting the attention of like-minded individuals. Great tool.
A lot of brands don't know about this yet, but Instagram for Business is how you get to post ads on Instagram. Not only is it an ad platform, but you can also get insights from your ads and posts.
Focused around finding the best way to engage with social influencers, this tool also includes reporting and monitoring.
Klout started out as a platform to see how big of a star you were in the social world, as well as send offers and trials to influencers. Now, Klout suggests content based on what your audience is engaging with as well. It's ideal for monitoring and curation.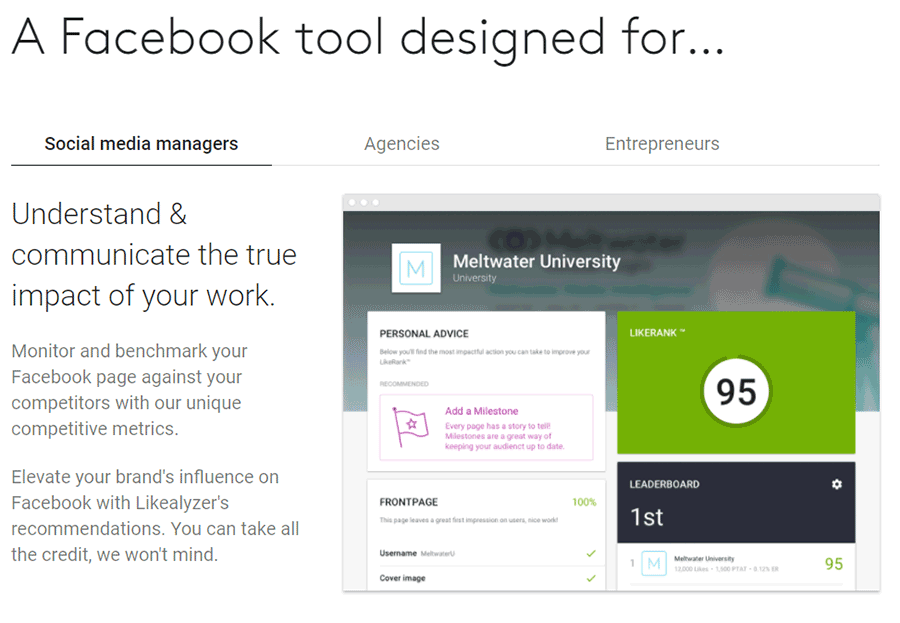 LikeAlyzer is a tool that helps you compare your brand's Facebook page to similar pages. Also, it recommends them for you.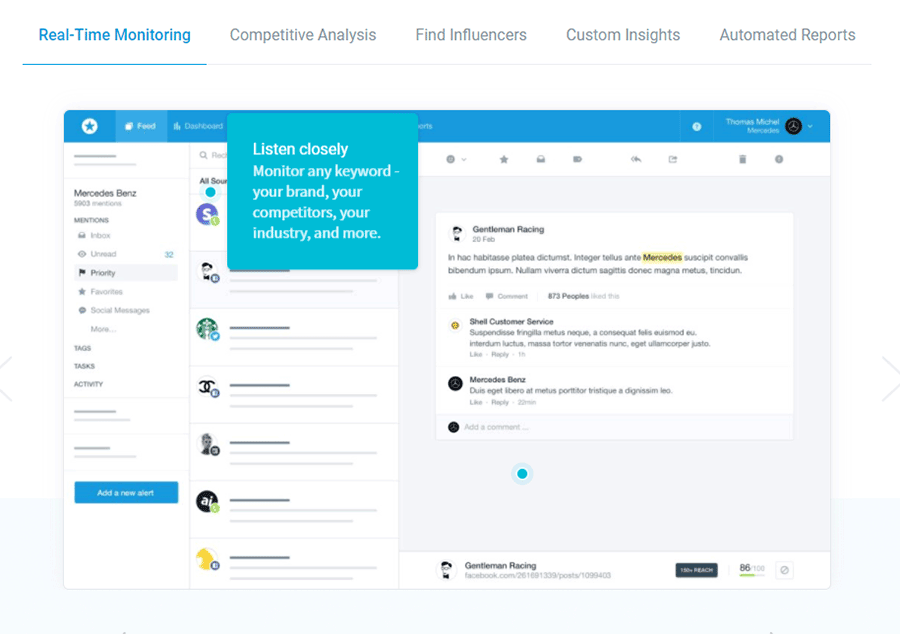 This media monitoring tool helps you track social mentions, analyze competitors, find influencers, and generate leads.
Formerly known as Rapportive, this tool is the best. After installation, it works in sync with your Gmail to pull up LinkedIn data on anybody you sent an email to or received one from.
SocialRank is a powerful tool for Twitter that allows you to manage, filter, and reach out to your twitter following.
A simple-to-use tool, Tweriod tells you when your audience is the most active on Twitter, so you know when the best time to post is.
---
Automation
Have a really ugly link and want to shrink it, maybe track some stuff with it? Use Bitly.
Put this in your blog posts. If you want people to be able to quickly share your content on Twitter, embed Click to Tweet links in their posts, and watch your engagement climb.
Curalate used to be known as Like2Buy. It's a tool that allows companies to connect their photos (and the engagement on those pictures) to outside sources. Great way to link to outside sites from Instagram.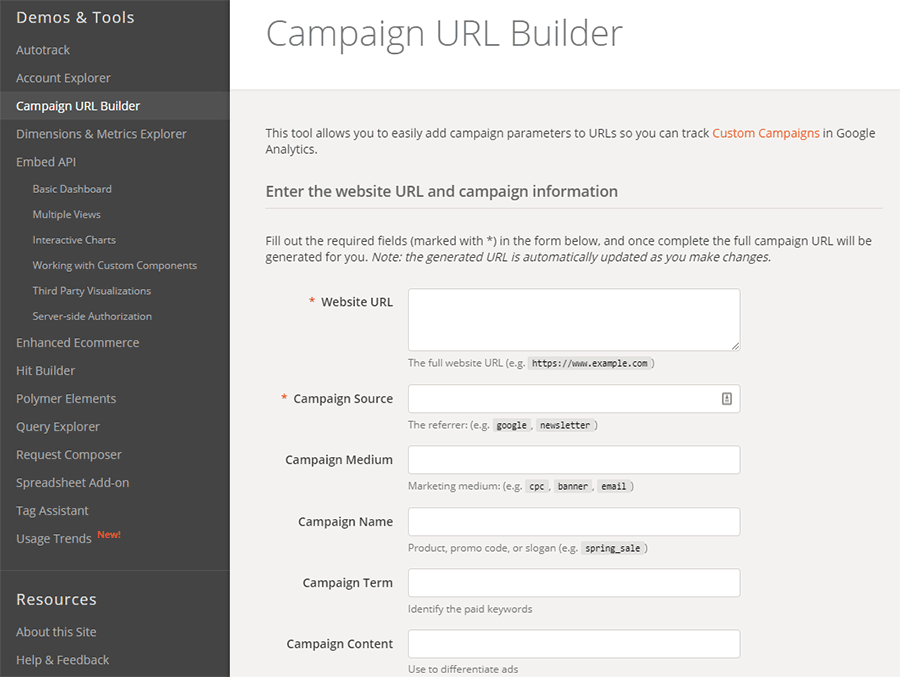 If you use Google Analytics, you need to to use Google URL builder. Google URL builder quickly attaches UTM tracking codes to your links, so when you use them, you'll see in your analytics software where people came from and how they're reacting to your site's content.
Similar to Like2Buy, Have2HaveIt makes it easy for people to shop from the brands they love. When people like a brands post, the product featured shows up in their feed.
A great tool for your personal tech life, If This Then That is an easy way to program your apps to work together. For example, you can have all Instagram photos be saved to your Google Drive, or get a notification anytime someone turns on the lights at your house. Social media heroes will find dozens of ways to incorporate this into their strategy.
If you want real reviews for your brand, Yotpo is an excellent way to do it. You can also take those same reviews and post them in multiple other channels.
Zapier works the same way IFTTT does, it connects your apps, so they do cool things together. Zapier is a little more robust than IFTTT, but a bit more complex as well.
SocialOomph allows you to quickly upload a mass of different social posts at once. A simple tool, powerful functionality.
---
Curation
Nuzzle is an excellent way to find relevant news stories from your friends and people you follow. It also recommends other news stories based on your interests.
Want to save an article so you can quickly read it later? Pocket is the tool for that. Perfect for curation, very powerful when used in conjunction with other apps (through IFTTT or Zapier).
Post planner pulls in popular quotes, news pieces, articles, etc. that it thinks would be engaging for your audience. Awesome tool to help you build out your social strategy.
---
Promotion
Live video streams have really come into their own over the last couple of years, and now Facebook Live is one of the biggest platforms out there for brands to share their message. If you can create engaging live video content, you'd be hardpressed to find a better place to share it quickly and easily.
SlideShare is a very underutilized platform. SlideShare decks frequently pop up on the front page of Google and can get a lot of information on your brand shared quickly. Very useful for B2B companies.
Of course, we're on this list, if you want to create beautiful contests, giveaways and other campaigns easy, we make it simple. You can signup for free to set it up and test it now.
Social Media Management
Buffer is one of the strongest social media management tools out there. Basically, you have a set schedule for social posts to go out. You then fill your "buffer" with posts, and they'll be published in order. Straightforward tool, high return.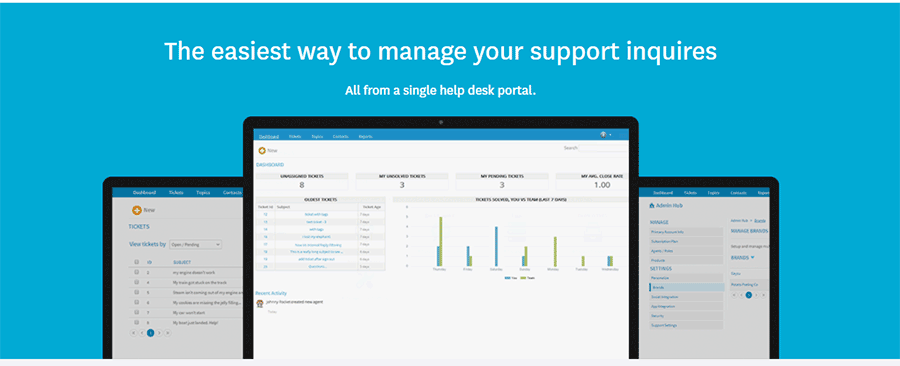 While Cayzu is primarily a helpdesk platform, if you're looking for a way to get your customer service inquiries on social media into one place, this might be the tool for you.
CoSchedule is a cooperative social calendar that allows a social media team to build out and execute on a social strategy efficiently.
Edgar's number one feature is it's recycling of older updates. Instead of creating new posts constantly, Edgar will pull in old posts and re-post them, allowing you to create a full schedule of social posts easy. Edgar also has categories, which allows you to schedule content pieces by categories instead of one large feed.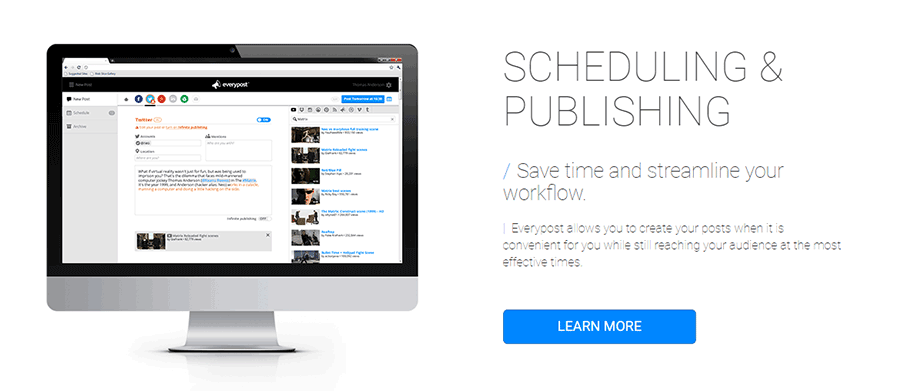 Everypost allows you to create content once and share it across multiple platforms. Its strength lies in its ability to make that content look best on each platform.
HootSuite is one of the first big social media management tools. Great user interface, allows you to watch and collaborate on your company's social accounts.
Later is specifically focused on Instagram. Major brands have used this tool to schedule a calendar of posts, as well as track engagement by trends.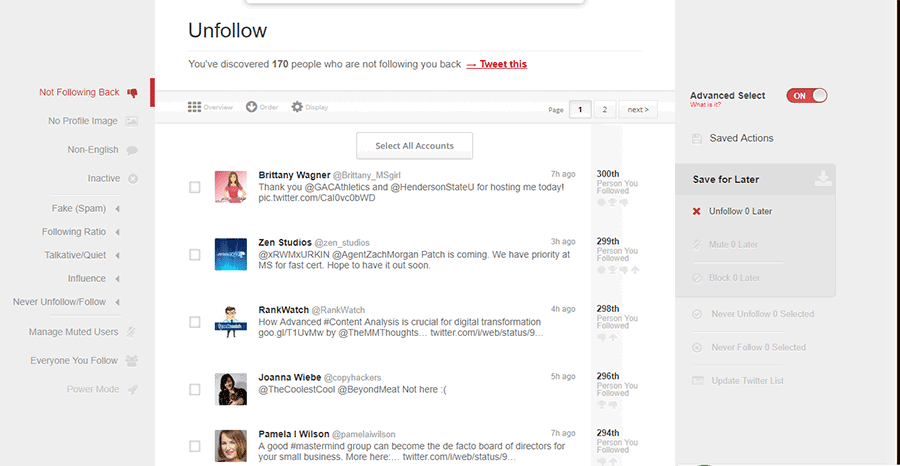 Great tool to quickly see who's following you back. Great for brands just starting out on Twitter.
An all-in-one social media management platform that specializes in B2B companies.
Response is a tool that is built for customer support teams to monitor activity on social media. It turns any mentions or direct messages into a ticket for your team to respond to. Put out by the Buffer team.
If you're focused on more Pinterest and Instagram, Tailwind gives you a suite of tools to quickly upload and schedule posts. Comes with a very robust free trial.
Tweetdeck was snatched up by Twitter but is still maintained as a separate powerful tool for managing multiple accounts and feeds. Great for real-time monitoring of various topics as well.
---
Graphics & Video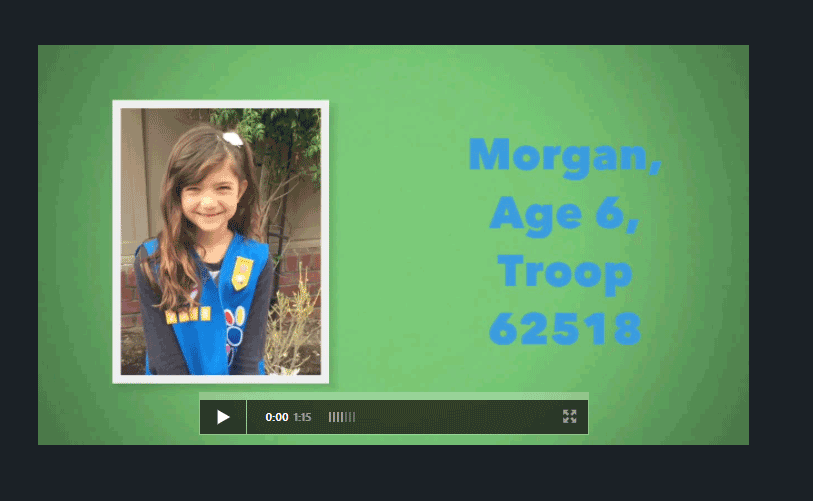 The easiest way to describe this tool is a simplified media editor, but it's so much more than that. Adobe Creative Cloud Express allows you to create gorgeous, impactful animated web videos and graphics. Fun to play with as well.
Want to know what's trending or if YOU are trending? BuzzSumo is the best tool out there to find what's trending based on topics or keywords. Not only does it show you who's sharing, but it also shows you what else is being shared in the same circles. Powerful tool for finding what's hot now.
This is one of my most used tools. This tool makes it easy to create beautiful graphics for whatever you want. Allows you to upload your own photos as well. Highly recommended.
If making infographics is too daunting for you, you should try Easelly. Easelly contains a lot of templates, allowing you to quickly plug in your content to turn your data into an infographic.
I use Feedly every day. With the death of Google Reader, there was a vacuum. Feedly filled that Vacuum. A simple UI that stays out of the way, Feedly lets you subscribe to multiple RSS feeds. Not only that, the Pro version allows you to see how engaging a post is on other social feeds. Highly recommend.
GIF's are the hottest form of communication today, and giphy is the biggest name out there in GIFs. Type in a few keywords and quickly find what you're looking for.
Need to create some charts or maps quickly? This easy to use online tool lets you make graphs or charts quickly and simply.
Nuvi's main draw is it's beautiful data visualizations. The reports are intuitive and easy to pull important data trends out of.
Pablo is a simple to use tool that allows you to create custom images fast. Easy drag and drop filters and text. Built by the Buffer team.
A great place to find truly free to use stock photos.
Another tool to create beautiful visual content, Piktochart contains well over 500 templates with a full library of clip art and icons.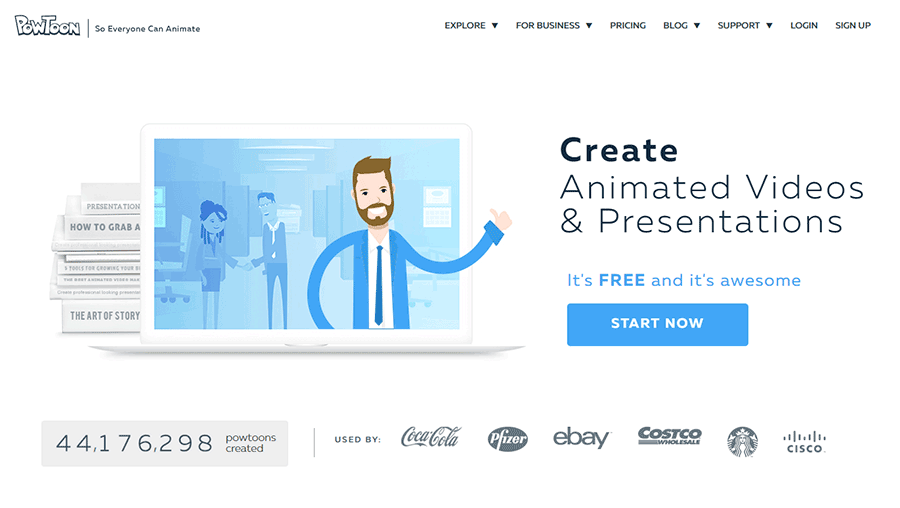 Want to create professional looking animated videos quickly? This is the tool for you.
Need to quickly create a meme? Well if you like memes such as Bad Luck Brian, First World Problem Lady, and Success Kid, this is the quickest way to get your words on world-class memes. Just a word of advice, make sure you fully understand how the meme works before you use it. Bad memes are worse than no meme at all.
Quuu.co looks at your audience and what they're engaging with, then sends content based on that engagement to your buffer account. Super simple.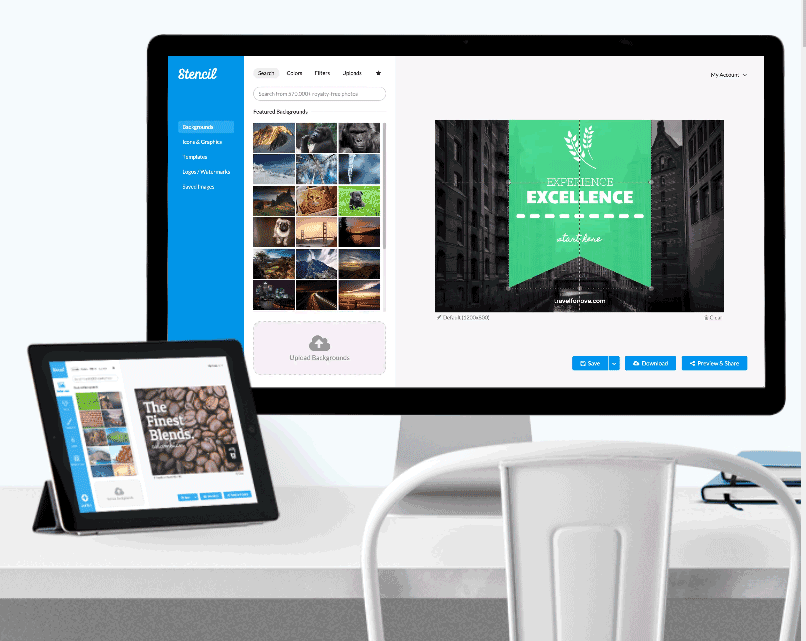 Quick and easy way to create strong social media graphics. They also absorbed Share as Image.
I love this site. One of the first sites to do truly free stock photos, this highly curated list contains beautiful shots that can make your brand shine.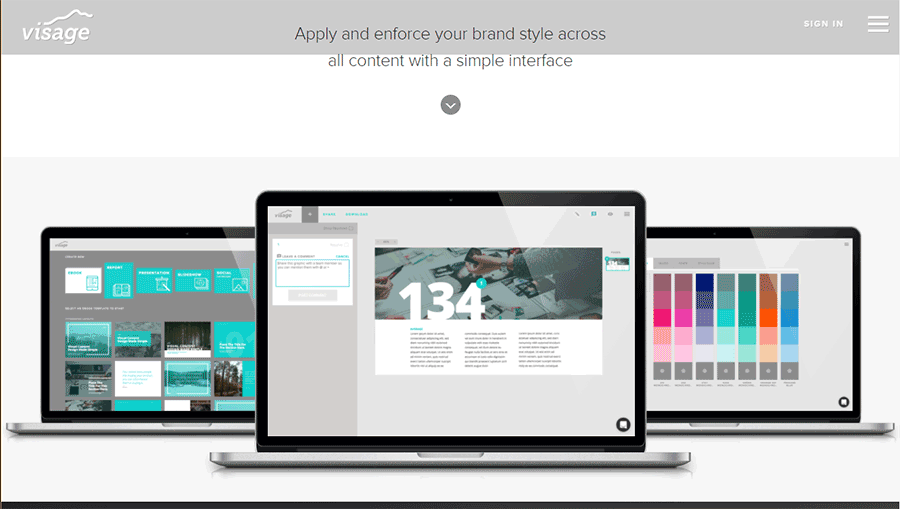 Great for creative directors looking to keep their brand consistent, Visage allows you to set custom fonts, colors, and templates so your team can create content that's on brand quickly.
---
There you have it. 58 tools that will turn you into a social media marketing hero, whether you're creating contests and sweepstakes or landing pages and email lists. When you use these tools well, you can create and execute a strategy that will build your brand into a powerhouse on social media. Share this page with your buddies, they'll thank you.
Here at Woobox, we've created a platform that will help you run effective campaigns for your social media quickly. You can log in for free to set it up and give it test now. When you're ready to go live, you can purchase a plan and publish your campaign. Have any questions? Check out our forum or email your questions to support@woobox.com.