Brands spend a lot of time telling prospective customers what they offer and why they should buy.
That's what marketing is, right?
The problem is there's a lot of noise on the Internet. In fact, the amount of content on the internet doubles every five years or so. This means many brands are likely to get lost in the crowd without a varied and interactive marketing communications strategy.
People don't just want to read about products; they want to feel like they are a part of something special. Which is exactly what brand communities can do, especially with the right competitions and engagement from you.
This blog will talk about what brand communities are, and then cover a few photo contest ideas that help build a brand community.
What Is Brand Community?
A brand community is a group of like-minded individuals who are interested in your brand or your niche. Think about the brands you feel most connected with — maybe your favorite shoe brand or clothing line. You don't just like the brand — you might also like talking to people about the brand, sharing tips, or discussing new product lines.
For example, take the game Pokemon Go. It's an app-based game that requires users to walk around their neighborhood to catch Pokemon and battle other players. But it's gone far beyond just a game to pass the time; it's also a community where users share tips and meet up in real life. A quick search on Facebook shows there are dozens of groups dedicated to the game: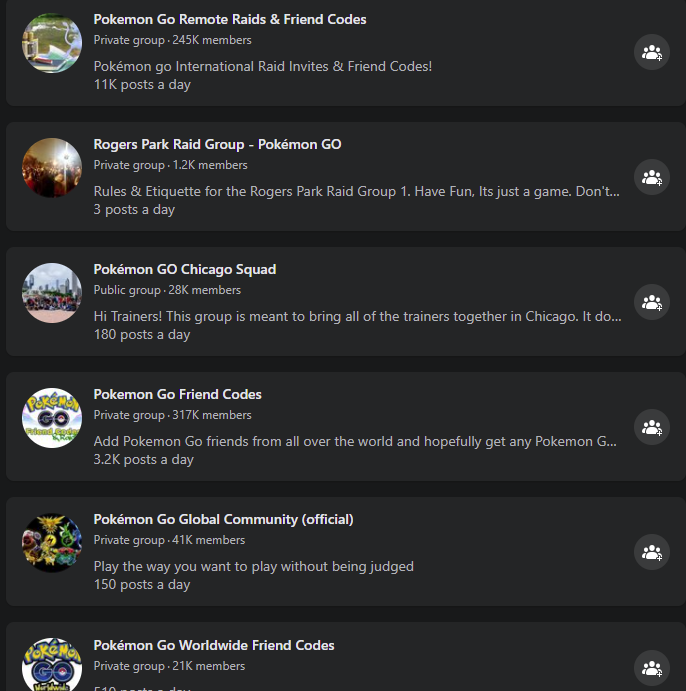 Brand communities drive customer loyalty, increase visibility on social media, and can even help brands rank better in the search results. This is part of why Facebook Groups are so powerful for your brand.
So, how do you create a community around your brand on Facebook, Twitter, Instagram or anywhere else in social media space?
Here's one way: Utilize photo contests that encourage users to interact with your brand and other people both inside and outside your current brand community.
Photo Contest Ideas to Create Community in Spring & Beyond
Photo contests are a simple yet powerful way to engage your audience, generate more engagement with your brand, and build a community around your growing business. Here's why — photo contests encourage people to share user-generated content and interact with other people — all while talking about your brand.
Users get a chance to win something, and your brand gets a lot more attention online — a win for everyone involved.
An effective photo contest starts with a creative contest idea that is both interesting and related to your brand. Here are eight spring photo contest ideas that will help build a community.
Gardening & Landscaping Photo Contest
Spring is all about new growth and new beginnings. Ask users to share their newly-planted gardens, landscaping, or flower pots. If possible, have it relate to your brand in some way.
For example, a gardening store might have a generic spring garden photo contest, while a shop dedicated to sustainability might ask users to focus on their veggie gardens.
You can still use this idea if your brand doesn't focus on the outdoors. For example:
A pizza restaurant hosts a herb garden photo contest.
An e-commerce store for children's clothing hosts a kid garden contest.
A teacher supply company hosts a school garden contest.
Funny Easter Bunny Pictures Photo Contest
With Easter just around the corner, now is the perfect time to host a photo contest of those funny or cringe Easter bunny photos. Like the gardening photo contest, look for ideas to relate this to your brand. For example, a wine and tapas restaurant could have the funniest Easter Bunny photo contest, while a pet store might ask for photos of dogs with the Easter Bunny.
Favorite Part of Spring Photo Contest
After a long winter, many people are looking forward to the warmer weather. Ask people to share what they are looking forward to the most with a "Favorite Part of Spring" photo contest. Encourage creativity and look for ways to relate the contest to your brand.
For example, a clothing brand might ask people to share a picture of themselves dressed for their favorite activity, or a kid's brand might ask for photos of your family "making do" during the winter by swimming in the bath tub.
Glow Up Photo Contest
A glow up is a transformation, often from puberty to adulthood, but it can refer to any incredible change. A glow up photo contest works really well for brands in construction, home decorating, landscaping, pets, clothing, or makeup.
Ask people to share before and after photos of something related to your brand. For example, a pet brand might ask for puppy/grown dog photos, a gardening brand might ask for before and after landscaping photos, and organizational brand might ask for before and after closet photos.
Make sure to choose your winner based on votes so people have a reason to share their glow up photos with their friends.
The Great Outdoors Photo Contest
Ask entrants to share photos enjoying the great outdoors. This is an easy contest that can be adjusted to fit your brand. For example, a parenting brand might ask for photos of kids enjoying the outdoors, a pet brand could ask for pictures of animals, and so forth.
Spring Break Staycation Photo Contest
Ask entrants to share photos of how they got creative for a spring break staycation — rent a bouncy house just for the family, set up outdoor obstacle courses, created an at-home spa.
Share Your Favorite Memory with Us
Here's a great idea for local businesses and e-commerce brands. Ask for entries of their favorite memory at your location or with the products/services you offer. For example, a pub might ask for photos of friend celebrating their team's win.
How Can We Help Photo Contest
Ask people to submit a photo showing how you can help them. This can be adjusted to your type of business – a landscaping company might ask for photos of unkempt yards, a pool company might ask for photos of pools in need of repair. Offer the winner a free service, and then use the pictures for before and after shots in your marketing. (With permission, of course!)
Conclusion
A brand community can help your business connect with your audience on a deeper level. Hosting a photo contest is a fantastic way to start conversations and connections. Consider using spring-themed photo contests like:
Best garden
Funny Easter Bunny photos
Favorite part of spring
Glow up
The great outdoors
Spring break staycation
Share your favorite memory
Show us how we can help
Ready to create your spring photo contest? Create a Woobox account today and get started. Need help with next steps? Woobox Support is available from 8 am to 5 pm PST, Monday through Friday at 1-360-450-5200 and support@woobox.com.