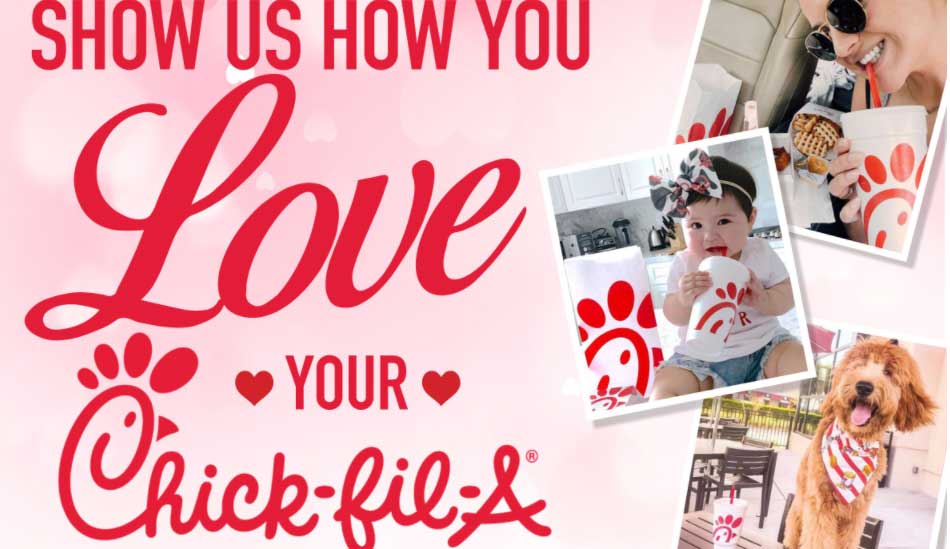 Contests are a fun and exciting way for brands to engage with their audiences. Even brands like Chick-fil-a and Vitamin Water are getting on the bandwagon.
Why are so many brands using contests? Because they are one of the most effective ways to reach a wide audience. Contests have an average conversion rate of 35%, much higher than paid ads, which have an average conversion rate of just 3.71%.
How Contests Can Drive Your Business in 2021
Despite the popularity of contests, you might wonder whether they can actually help you grow your small business.
They can.
Contests are a powerful marketing tool, but they aren't just for e-commerce companies and big brands. Small businesses can use them to reach a local audience, too.
Here are three main ways contests can help your small business grow:
Drive Customer Engagement: Contests encourage people to like, comment, and share your posts on social media, which increases organic reach, which helps you reach a wider audience even after the contest is over.
Gather Data: Understanding your audience makes ad targeting more effective, while gathering email addresses can power your email marketing efforts.
Your Audience Does the Marketing For You: Contests encourage user-generated content, which serves as highly-trusted social proof. Consumers trust content from their peers and influencers more than content from brands.
Contests and sweepstakes also cost less than other marketing strategies, making them ideal for businesses with a limited budget.
25 Contests Ideas to Drive Sales, Engagement, and Brand Awareness
Need a bit of inspiration for your next contest? Here's a list of contest ideas to help your small business reach a wider audience.
Video Contest Ideas
People love video; in fact, video content makes up more than half of all internet traffic and could account for 82% of all traffic in the next year. Video content also takes a bit longer to create, limiting freebie seekers who are just out for a prize.
Here are a few video contest ideas for small businesses:
Creative ways to use your product/service: Ask your audience to share a video of them using your product in a new or creative way.
Lip sync contest: Have entrants video themselves singing a popular song or your brand's jingle.
Dance video: Ask followers to share a funny/talented dance video.
Funny home video: Ask users to submit their funniest home video on a topic related to your brand. For example, a wing shop could ask for funny videos related to eating.
Talent contest: Have users submit videos of their weird or unusual talents such as juggling, singing acapella, or performing yo-yo tricks.
Holiday Contests Ideas
Basing your contest around a holiday makes it more relevant and can encourage more entries. Let's look at a few fun holiday-based contest ideas.
Easter bunny photo contest: Ask people to submit funny, cute, or creative photos with the Easter Bunny.
Christmas decoration contest: Have several prizes for the most creative, best of, and best theme.
Cake or dessert decorating contest: This works for several holidays, including Easter, Thanksgiving, July 4th, and Halloween. Choose the winner based on likes, which encourages entrants to share their entry.
Best Halloween costume: Offer several prizes for the most creative, homemade, and best family costume.
Most creative home-made valentine: Have entrants share their or their kid's best hand-made or creative valentines.
Best back-to-school setup or outfit: Ask families to share their favorite home school setup or back-to-school outfit.
Local Business Contest Ideas
Name a new product: Ask customers what you should name a new product, such as a sandwich or a new product line.
Mascot photo contest: If you have a brand mascot, ask customers to share funny or creative photos with your mascot.
Share your favorite product/service: Ask customers to share a photo with their favorite item from your location, such as a pizza or coffee drink, and why they love it so much. Consider using hashtags to sort entries.
Ecommerce Contest Ideas
Instant-win sweepstakes: Ask users to spin a wheel or scratch off a (virtual) ticket to win a discount.
Win for a friend: Ask customers to share why their friend should win a prize pack. For example, ask entrants to nominate a mother, teacher, or first-responder and share why they were nominated.
Best tips contest: Ask your audience to share their best tips for challenges your audience faces. For example, a clothing e-commerce site could ask for easy fashion tips.
Essay contest: Have entrants share a short story or essay about a topic related to your brand. Choose the winner based on votes for even more engagement.
Creative Brand Contest Ideas
Name a new offering: Ask audience members to name a new yarn color, clothing line, etc.
Creative prize package: Offer a package of popular, hard-to-get items as a prize.
Caption contest: Ask users to caption a funny or unique photo.
Selfie contest: Ask followers to share a selfie wearing or using one of your products.
Contests to Grow Your Email List
People are much more likely to give their email addresses for the chance to win a desirable prize. Here are a few contest ideas to increase email newsletter sign-ups.
Win a discount sweepstakes: Host a contest where everyone wins a small discount (10% or so), with a grand prize of a free item or a much larger discount.
Local event tickets: Offer tickets to a local event, like a festival, sports game, or movie.
Limited edition prize pack: Give users a chance to win a limited edition or hard-to-get item from your store.
Conclusion
Contests aren't just fun for your audience — they are a cost-effective strategy to grow your email list, engage with your audience, and increase brand loyalty.
Contests aren't just for big brands. Small and local brands can leverage the power of contests by getting creative. Which of the ideas above will you use to inspire your next contest?
Ready to launch your contest? Sign up for a free Woobox account and start building your first contest today. If you need help, Woobox's Support Team is available from 8 am to 5 pm PST, Mon. through Fri at 1-360-450-5200 and support@woobox.com.