What if I told you there was an easy way to better connect with your audience, increase user-generated content, and even grow your email list?
Guess what? There is — and it is also free.
So what is this mythical marketing unicorn? It is the humble lead magnet, and it is more powerful than you may realize.
What are Lead Magnets?
A lead magnet is a free incentive offered to potential clients or customers in exchange for contact information or another action. The purpose of a lead magnet varies, but most businesses use them to collect leads (hence the name!), build a relationship, or increase their email list.
The most common type of lead magnet is a downloadable piece of content, such as an ebook, checklist, or report in exchange for an email address. Other common lead magnets include free trials, coupons, or an assessment.
Your main goal should be to offer users a resource or item that is valuable or exciting.
Here is a lead magnet example from Fossil, a retail brand. They offer customers $25 off their first order in exchange for their email address. This encourages users to spend more and helps drive email sign-ups.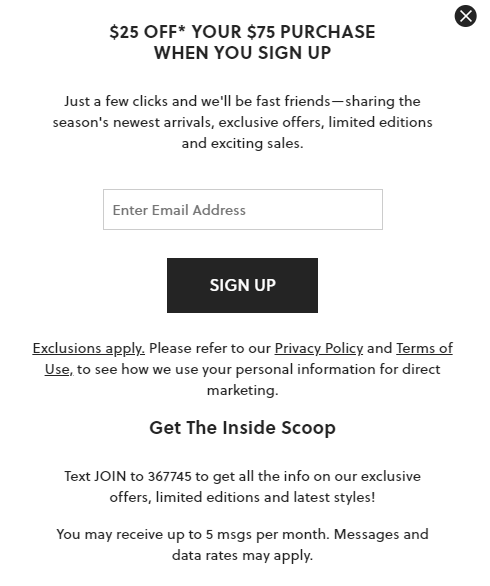 Here's another example, from Classy Career Girl, a website dedicated to helping women find or create a fulfilling career. In exchange for an email address, the site offers a free, downloadable planner.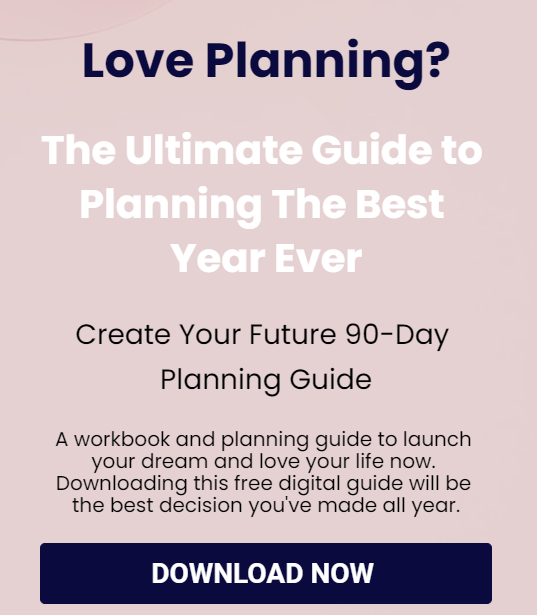 Benefits of Lead Magnets for Your Business
Is giving away content for free really the best use of your time? It definitely can be worth the effort.
Lead magnets are a practical way to establish trust with your audience by highlighting your expertise and gather leads or email addresses you can use to create targeted marketing campaigns.
Here's the deal — most of the platforms where businesses interact with their audiences are owned by someone else. If Facebook or Google changes their algorithm, you might find it much harder to reach your audience (unless you want to pay for ads!)
Lead magnets help create a direct connection with your audience and provide more information about the people who are most likely to buy from your business.
What's the Best Use of Lead Magnets?
So, what is the best way to put these powerful marketing tools to work? Luckily, lead magnets aren't one-trick ponies! They can help build trust, grow your business, and even drive social media chatter.
How to Grow Your Email List
There are few assets more valuable than an email list. In fact, email marketing has one of the highest ROIs of all marketing campaigns, with an estimated $42 earned for every dollar spent.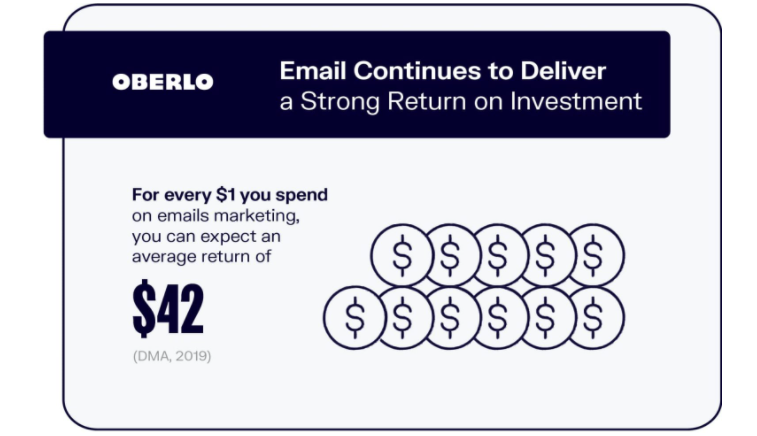 Use a lead magnet to attract people in your target audience to hand over their email address, then use the address to create hyper-targeted email campaigns. Consider offering an ebook, PDF download, or checklist in exchange for an email address.
Then, use your shiny new list to send out marketing email campaigns to draw buyers in.
How to Qualify Leads
Leads are anyone who has expressed interest in your brand but hasn't quite pulled the trigger. They are incredibly valuable, especially for service or B2B businesses that use sales teams to increase revenue.
However, there's a problem with leads — too often, businesses focus on getting more leads rather than better quality leads.
Think about it this way — would you rather have 100 leads that might be in your target audience, or 25 leads that you know have the right size business and need your solution?
Here's an example of using a lead magnet to qualify leads. SEMrush offers several ebooks and guides on their website — but they don't just ask for the email address. They ask for a phone number, country, company, and position.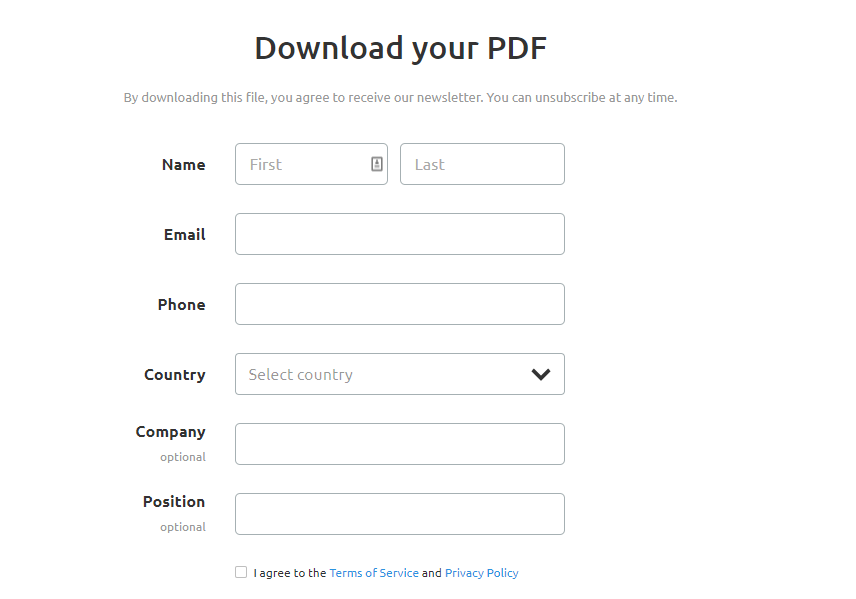 What is the point of asking for all this information? Aren't shorter forms better?
In general, shorter forms are more likely to be filled out. But in a longer lead generation form helps limit the number of "freebie seekers" and provides the sales team with the critical information they need to build effective pitches.
How to Drive User-Generated Content
User-generated content is content created about your brand by your customers. Consider this — would you be more likely to trust a shoe company when they say their shoes last a long time or your best friend (who, hopefully, has nothing to gain by telling you about their shoes)?
People trust user-generated content, which makes it incredibly valuable for building a relationship with your audience. Creating an Instagram contest, Facebook giveaway, or hashtag contest helps you gather email addresses — and encourage users to share their own user-generated content.
For example, Xpozer ran a recently generated content contest that encouraged users to share their photography for a chance to win a free print. Contestants were encouraged to share their photos on social media.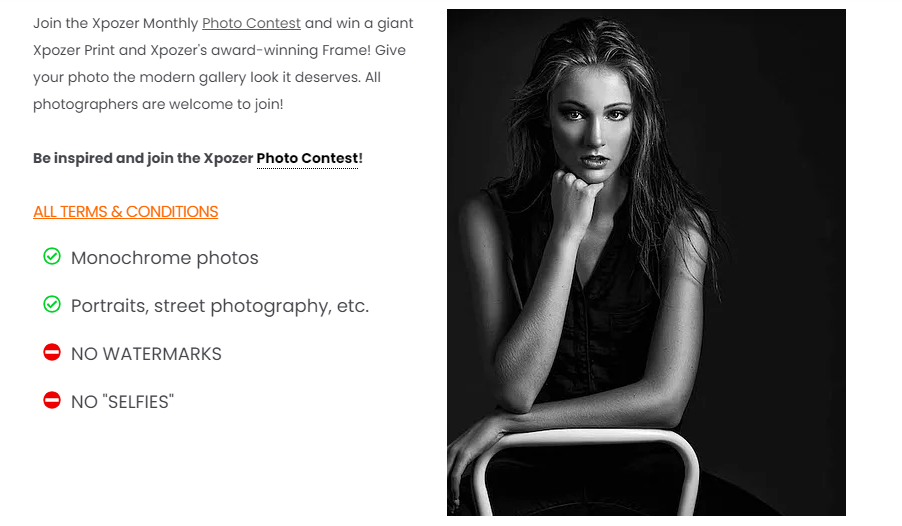 In addition to asking contestants to submit a photo, they also ask for their name, email, and location. Contests like this are fun for users, help drive UGC, and build an email list for Xopoxer — a double win for the brand. The email addresses can then be used to re-target users or send marketing emails (with permission, of course.)
Use a High-Quality Lead Magnet to Drive Business Growth
Lead magnets are a powerful marketing tool. Whether you own a small restaurant, a large e-commerce business, or are in the service industry, lead magnets can help grow your email list, increase your social media reach, and improve both the quality and quantity of leads.
Creating a high-quality lead magnet doesn't have to be an overwhelming task. For example, you could combine several blog posts and reformat it into an ebook, or create a shareable spreadsheet similar to one your team uses internally. Lead magnets need to be valuable — they don't have to take a dozen hours to create.
Contact Woobox Support
Ready to see how lead magnets like coupons or contests can drive your business forward? Sign up for your free Woobox account and start building. Woobox Support is available to lend a hand from 8 am to 5 pm PST, Monday to Friday at 1-360-450-5200 and support@woobox.com.