User-generated content (UGC) is kind of the holy grail of marketing.
It's powerful, hard to find, and even harder to encourage.
But is it still useful in an ultra-digital era where marketing automation is becoming the norm? Should brands rely on UGC, or are there more efficient ways of reaching your audience?
Whether you haven't heard of user-generated content or just want to learn a bit more about the benefits, we've got you covered.
What is User Generated Content?
User-generated content is any type of content created about a brand by users unrelated to the brand.
Here's an example of USG on Instagram. The user bought her first pair of Rothys shoes and shared a picture of the shoes with her followers along with a caption saying how much she loved her new shoes.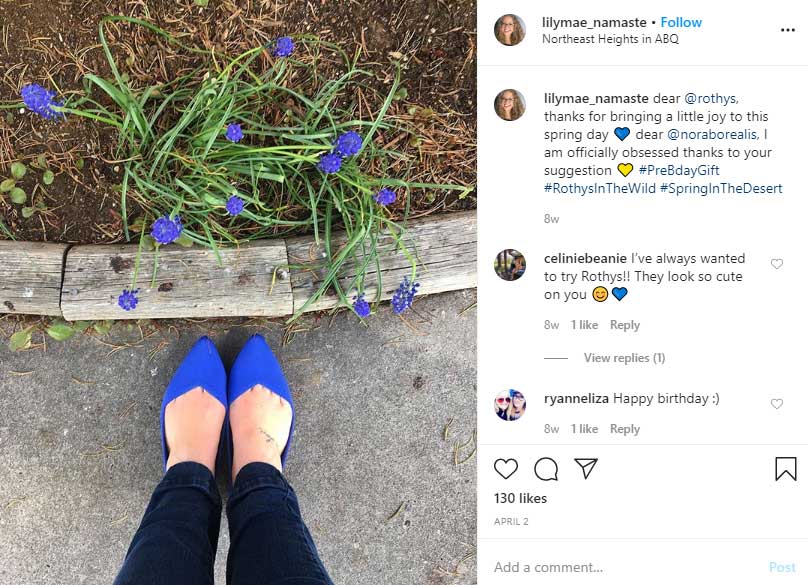 Other examples of USG include online reviews, social media posts, and link shares. Pretty much any time someone shares a piece of content about your brand on their own, its user-generated content.
And it is powerful.
What Are The Benefits of UGC? 
UGC is incredibly powerful because people trust their peers more than they trust a brand.
Consider this — if you were looking for the best pizza in town would you trust a brand who says they have the best pizza — or reviews from customers raving about how delicious the pizza is?
That is the power of social proof.
Here are a few other reasons user-generated content is so powerful:
The reality is, user-generated content drives buying behavior — and it helps build trust.
So, how can your brand encourage users to create more of this powerful content?
5 Ways to Drive More User Generated Content 
The rise of user-generated content has been a positive shift for brands. Now, you can use the voices of your customers to boost your products and services.
But how do you encourage user-generated content? Here's how:
Create a Photo Contest 
Photo contests encourage users to create USG for a chance to win a prize. They are simple to create, fun, and help your brand get noticed more online.
What's not to love?
Local news station KCCI.com, for example, partnered with Wendy's to host a "Cute Kids" contest, where parents were asked to share a photo of their kids.
The winning picture is selected by vote and the winner took home a cool $50 gift card.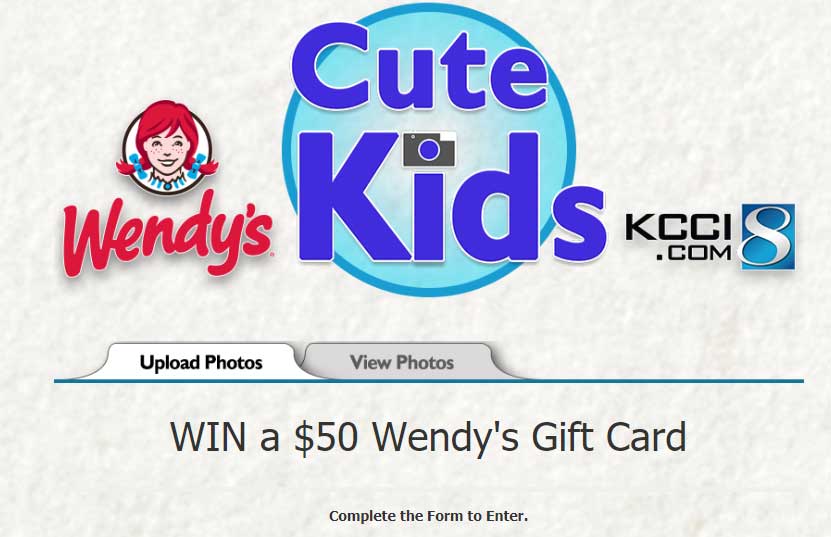 Choosing the winner based on popular vote is a great strategy to get more engagement. Folks who want to win are more likely to share the contest and ask friends and family to vote for their entry.
Host a Quiz 
If you've spent more than .5 seconds on social media, you've likely run across quizzes. Buzzfeed, in particular, is famous for its …unique… quiz topics. Here are a few of their most recent quizzes:

To be fair, some quizzes are a bit lame — but they work, and here's why.
Quizzes are fun, they are a bit competitive, and they give people a reason to share content related to your brand. They can also be used to capture contact information, like email addresses, that you can then use as part of your promotional strategy (with permission, of course.)
Encourage Customers to Leave Reviews 
Online reviews are critical for driving consumer behavior.
Think about the last time you made a purchase, or maybe chose a place for take out. Where was the first bit of information you looked for?
There's a good chance it was online reviews.
In fact, 92% of customers read online reviews before making a purchase. Here's an example  of Google reviews from my favorite Indian take out place: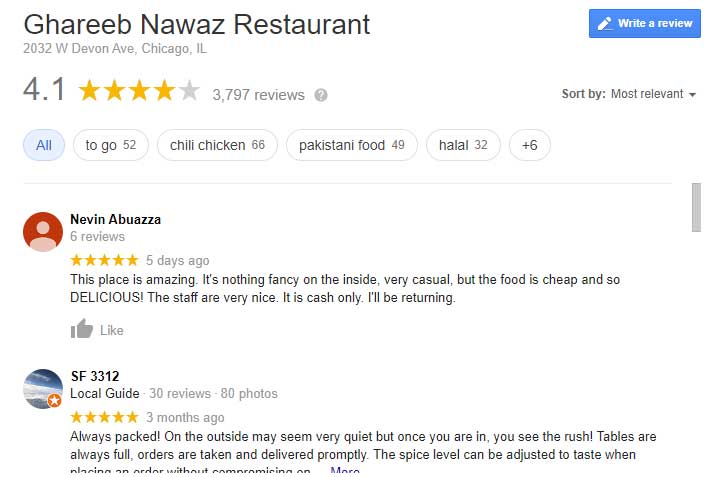 Sounds good, right? It is!
It is easy to see why online reviews are so powerful — it is much more convincing when someone else brags about your brand than when you do it.
Here are a few tips to encourage more online reviews:
Send a post-purchase email asking customers to share their thoughts.
Include a note on the receipt asking customers to leave a review.
Create a review station in a physical store with a tablet where people can leave a review.
Also, make sure to respond to all reviews — both good and bad. This shows you are paying attention and actually care what your customers think.
Interact with Customers on Social Media 
Social media shouldn't be a one-way street, it should be a conversation. To encourage user content, ask thought-provoking questions, share your thoughts, and respond to customer questions.
Don't make your social feed all about your brand; rather use your platform to start a dialogue.
Here is an example from Pact, a sustainable clothing company. They use Instagram to discuss how families can be more environmentally conscious — which is related to their brand identity, but not directly about their clothing.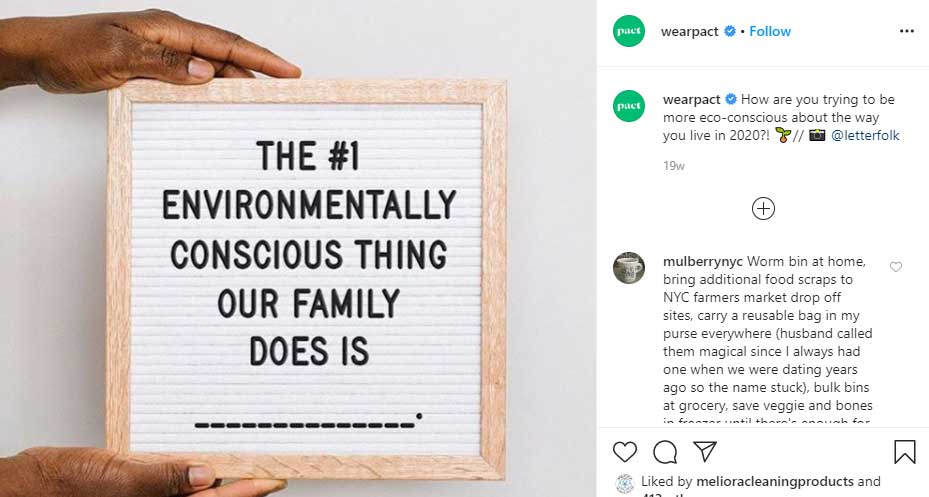 Share Follower's Photos 
Sharing user-generated content is a sure-fire way to show fans you appreciate them — and encourage others to share their own content about your brand.
This practice is so popular on Instagram it actually has its own term — regramming.
Rebel Girls, an online publication that promotes children's literacy and diversity, uses this strategy to connect with their audience and showcase their readers.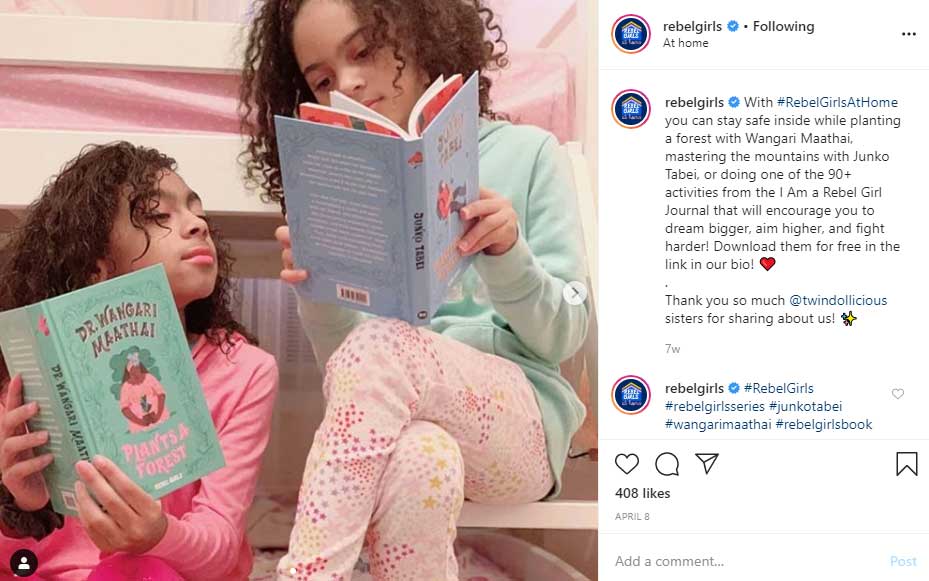 It is a win-win — the customer feels good that their content was recognized and the brand is able to establish trust by sharing social proof.
Just be sure to ask permission before posting!
Final Thoughts 
User-generated content might not be new, but it is still one of the most effective types of content out there. If you are looking for the most effective way to build trust and a sense of community, USG is the way to go.
To help drive USG, we recommend:
Creating a photo contest
Hosting a quiz
Encouraging users to leave online reviews
Taking the time to interact with user on social media
Sharing user content with a tag and thanking them for sharing.
Woobox makes it easy to host contests, quizzes, and giveaways. Get started by creating your free Woobox account. Need help? Our support team is happy to help. Support is available 8 am – 5 pm PST, M-F at 1-360-450-5200 and
support@woobox.com
.